It is a great idea to save the space and save the planet with beautiful and attractive eco-friendly wall shelves. These shelves are made with non-toxic eco-friendly materials which is safe for your house as well as the earth. You will get wide variety of eco-friendly shelves from wooden shelf to metal shelf. Below mentioned are 7 best stunning eco-friendly wall shelves to decorate your wall.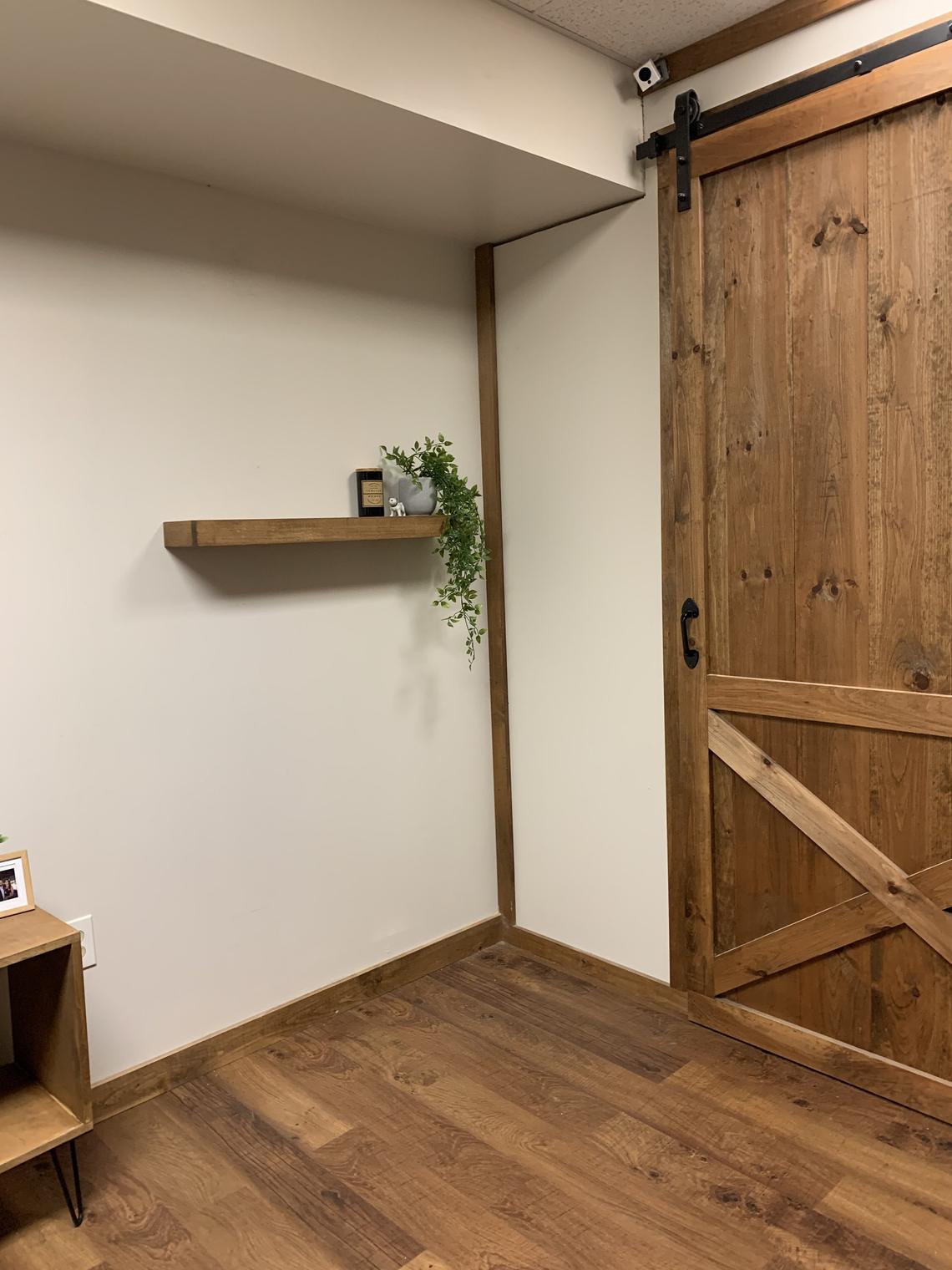 This floating wooden shelf is sturdy when attached directly to the wall. It is suitable for both rustic and modern mid-century style décor. Eco friendly water based stains and lacquers are used on this wooden shelf. This nontoxic finish provides elegant and rustic look without releasing any harmful chemicals into your home. It keeps the environment safe. There are varieties of wood like, Walnut, Oak, Chestnut, Ebony and many more that you can choose from. This product comes with pre drilled holes, wooden bracket, screws and step by step procedure with photos for easy installation. Adorn your wall with this beautiful eco-friendly floating wooden shelf.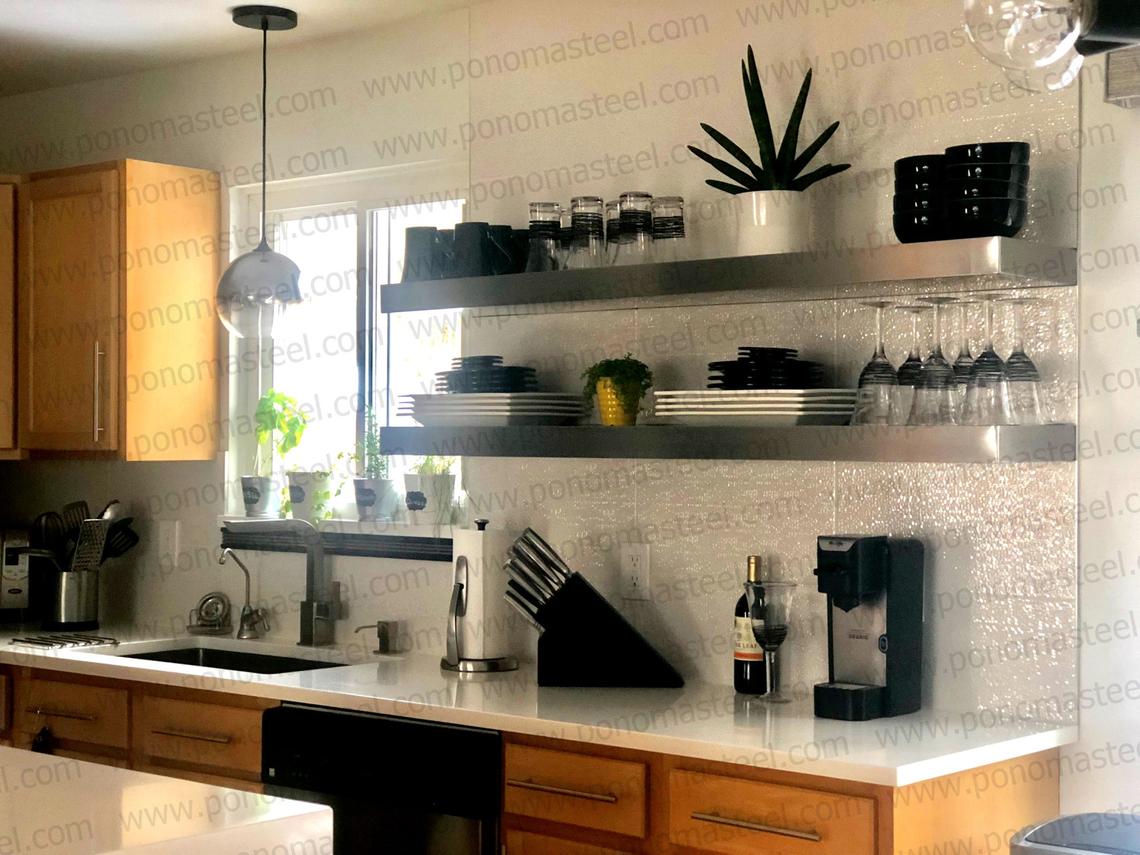 This floating steel shelf can be customized based on your requirements. It is eco-friendly, non-combustible and waterproof. It is made of high quality medical stainless steel. It comes in wide variety of colours that you can choose from according to your décor style. It can be used as fire place mantle shelf, book shelf, kitchen shelf, or even as waterproof bathroom shelf. Decorate your house with this beautiful eco-friendly steel shelf.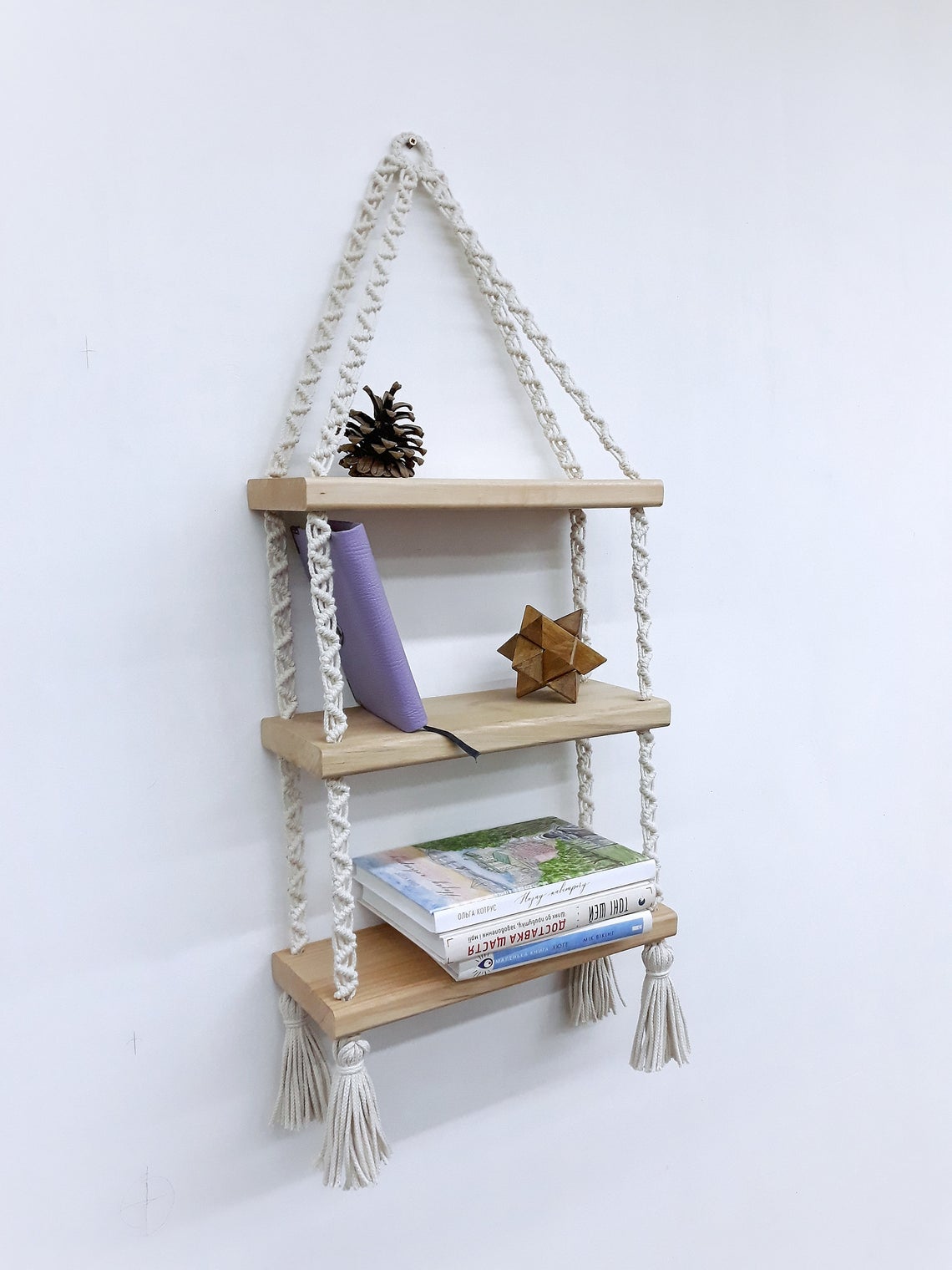 Adorn your wall with this beautiful Boho macrame shelf. This Macrame hanging shelf is made from eco-friendly materials like, sturdy cotton cord, the wood is finished with clear acrylic varnish which is safe for kids. You can customize the shelf by selecting either double shelf or triple shelf. This shelf can be hung in any desired place in your house. It can be filled with books or souvenirs or photo frames. This Macrame hanging shelf pattern is perfect for all Boho décor styles.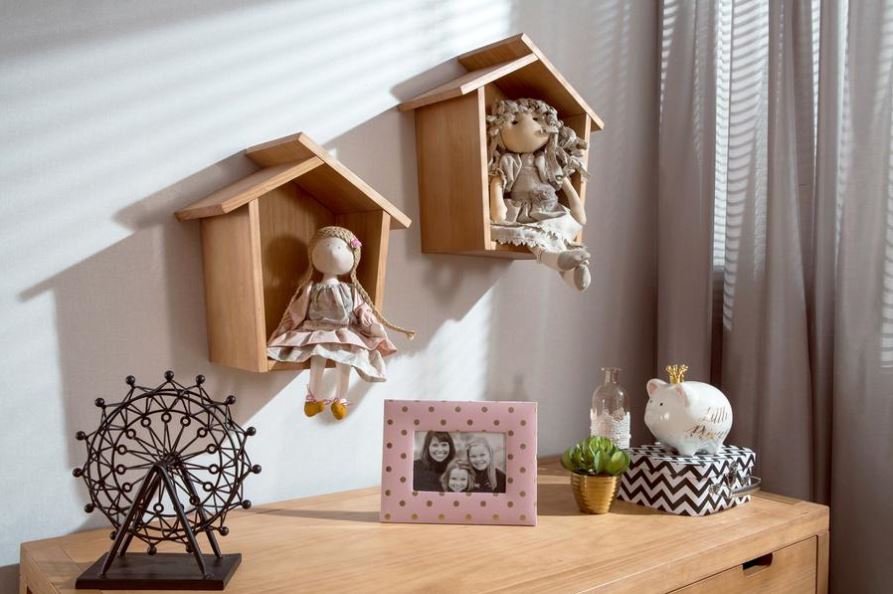 This Mid-century Retro shelf decorate your kids' room with its unique vintage design. It is made of eco-friendly solid pine wood and has no-toxic finish which is completely safe for kids. It is beautifully handcrafted and is perfect for both rustic and modern décor. The package has two shelves, one is small and the other is large. It is easy to install and your children can place their favorite toys or stuff dolls in this shelf rather than having a storage bin in the corner. Your little one will definitely love this shelf.
Wicker Wall Hanging Shelf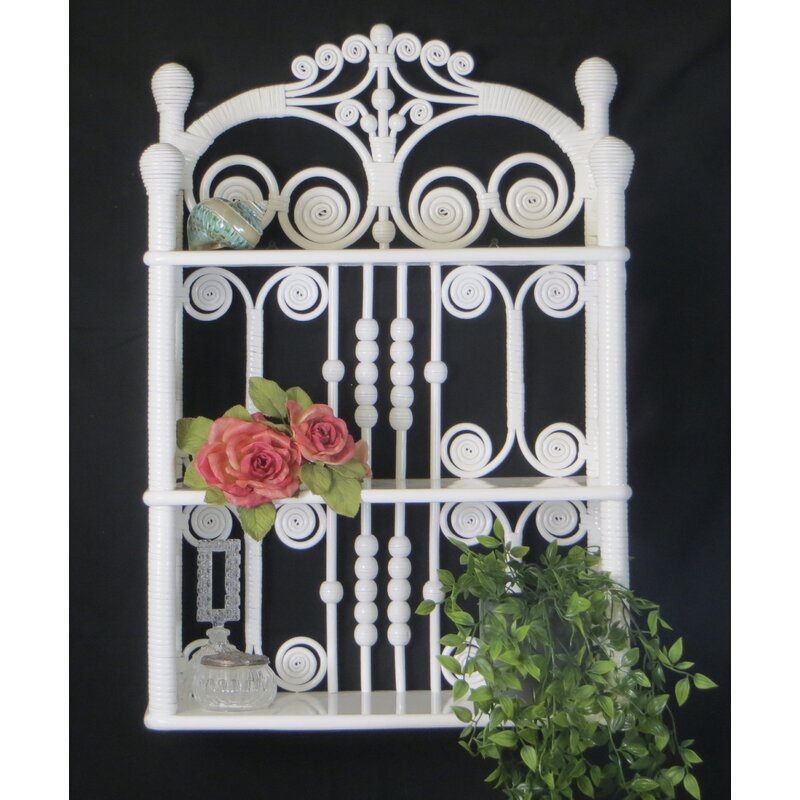 This beautiful shelf is perfect for your wall décor an alternative to Framed wall art and makes the space more attractive. It is made of best quality eco-friendly wicker with the glossy white finish and the wood has natural grains. It has intricate design and is suitable for all styles. You can fix this shelf anywhere in your house. Make your space brighter with this charming wicker wall shelf.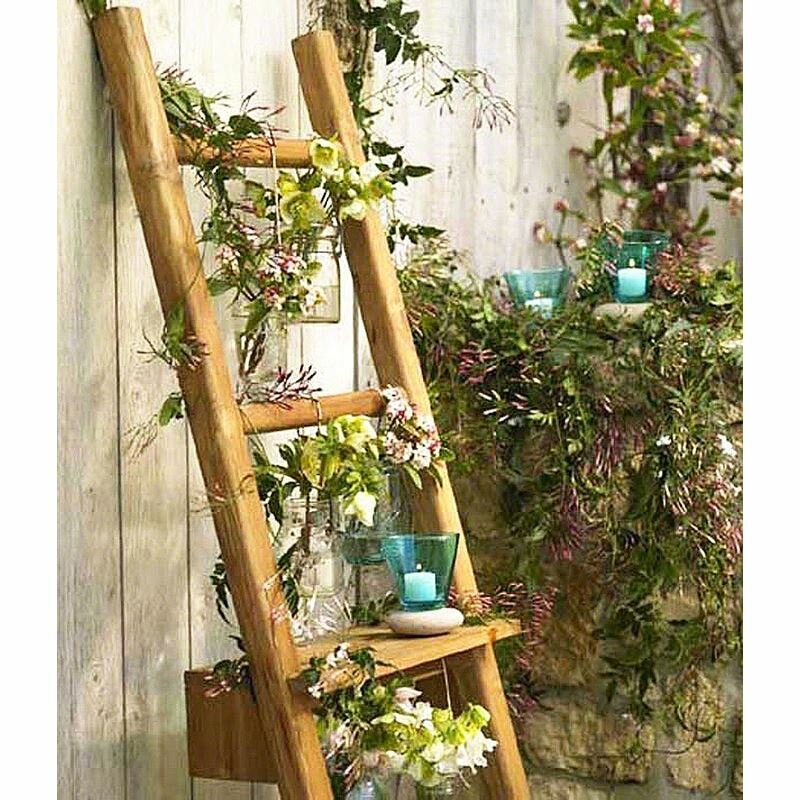 This Mangual Decorative Ladder Wall Shelf creates rustic look for your house. It is beautifully handcrafted with dense farm teak wood. It is finished with eco-friendly teak oil which is food safe and provides water resistant finish. The natural grains can be seen on this shelf which confirms that best teak wood is used to make this shelf. It has one storage shelf and it can be conveniently moved from one place to another.
Give your garden space an antique touch with this exotic shelf and place some decorative climbers on this ladder. You can also place this in your living room to create a vintage look. 
Wooden Shelf with Mirror and Hook Rack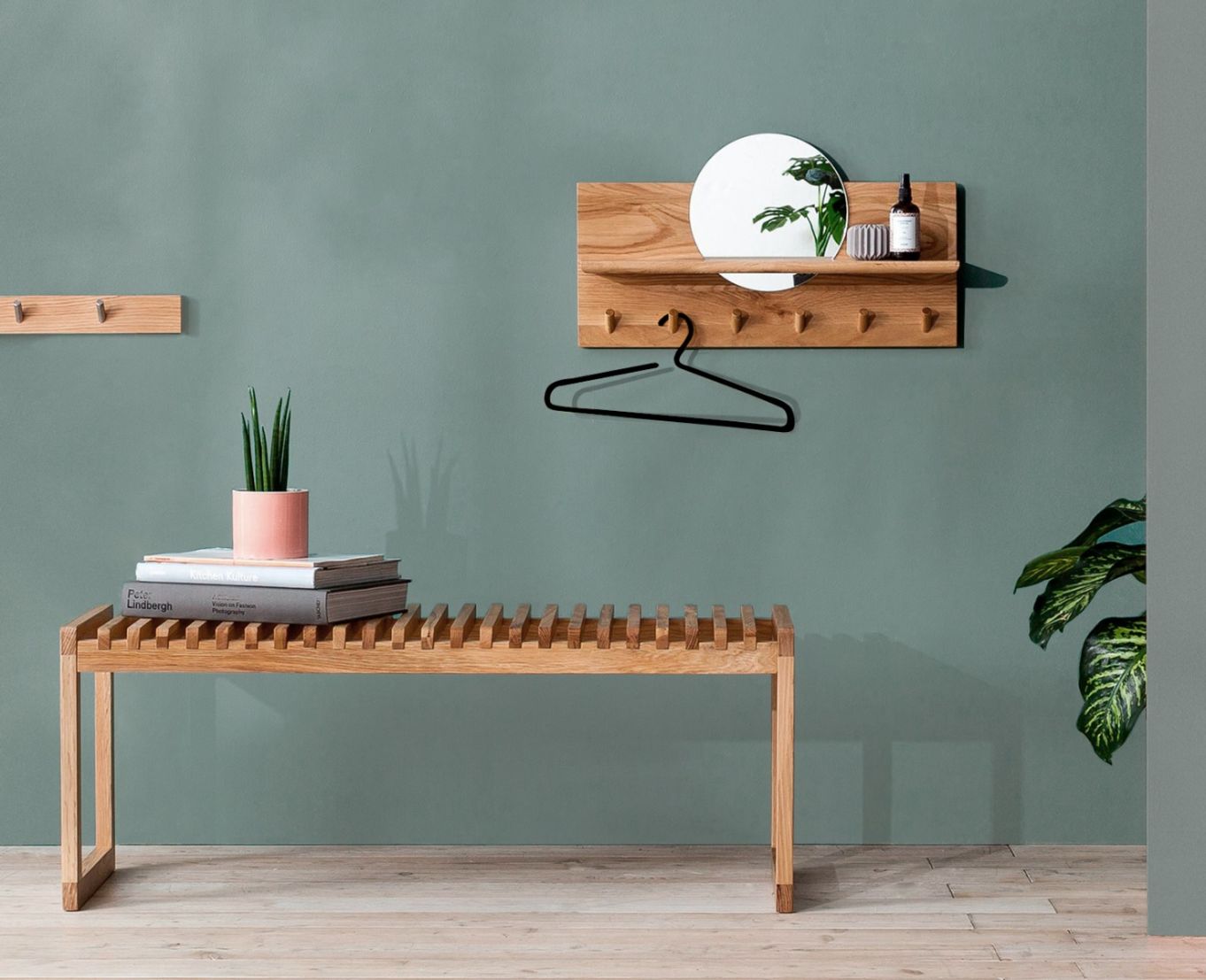 This wooden shelf has unique design and is eco-friendly. It is made of oak and is sturdy and durable. FSC certified wood is used for making this shelf. It is finished with eco-friendly matt lacquered coating. It has beautiful circular mirror and six angled hooks for hanging your keys/bathrobes/bags or anything as you desire. You can wall mount this shelf in your bedroom, living room, kitchen or bathroom. It is perfectly suitable for anywhere in your house with all décor styles. 
Save the floor space and adorn your wall with these unique eco-friendly shelves. These shelves are perfect for both rustic and modern styles. These shelves are completely safe for the environment and keeps your house well organized.
This post contains affiliate links, which means we may receive a small commission, at no additional cost to you, if you make a purchase through these links.