Large, oversized gold wall mirror are all the rage nowadays, and it's easy to understand why. Sleek, simple, modern, and chic, they are extremely versatile and can spruce up just about any boring wall in your home! From living rooms, bathrooms, dressers, dining rooms, and even hallways, gold wall mirror always add an element of luxury to the space without coming off as gaudy.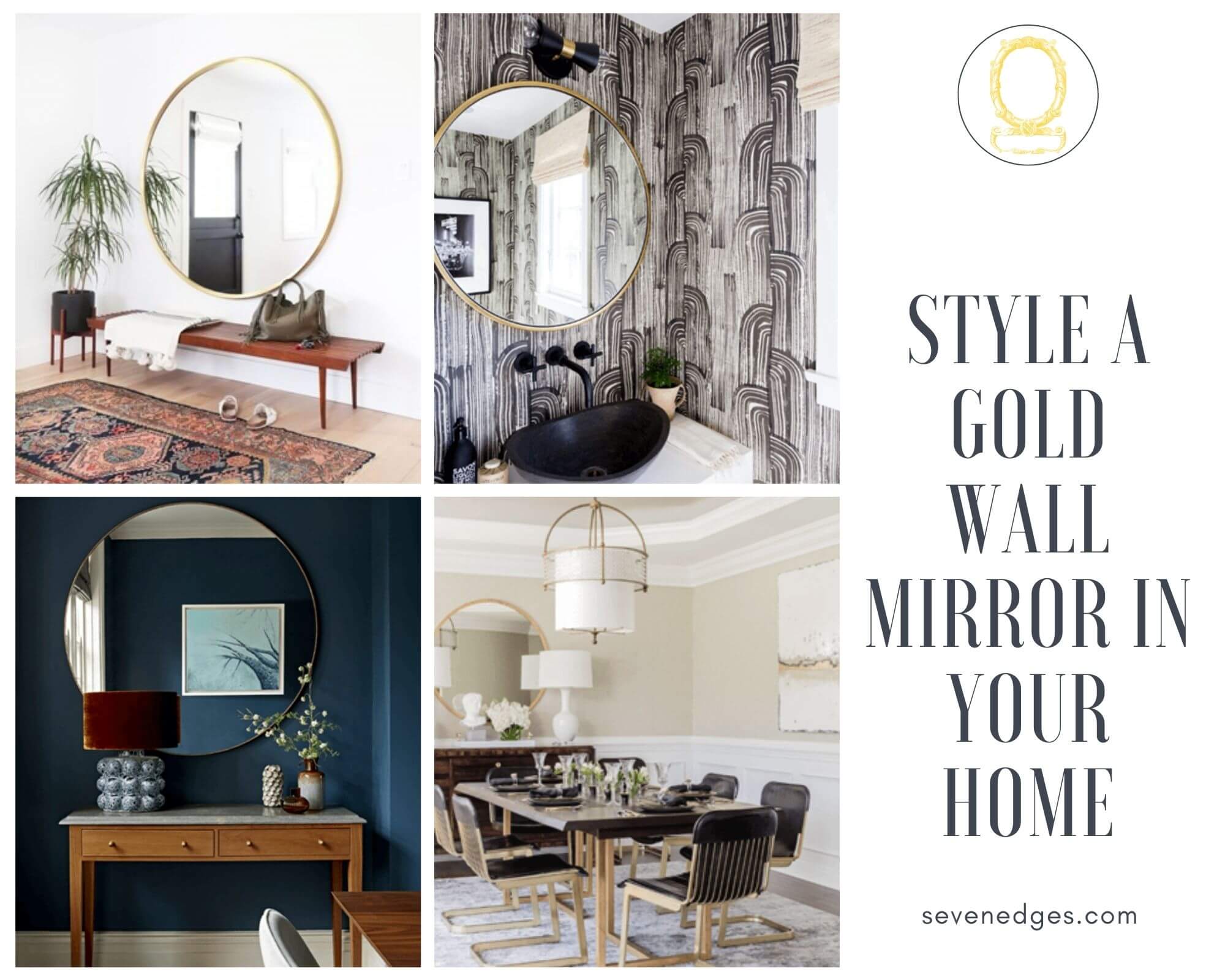 Are you curious to know how you can style one of these classy pieces in your home? Then read right on!
1. Mirror, Mirror on the Wall
One of the best ways to style a gold wall mirror is to position it above a console table, beside an entryway, or any wall space above a bench. You can always compliment the shiny gold with some neutral browns, beiges, and whites. Plus surrounding the mirror with some stunning lighting always works wonders.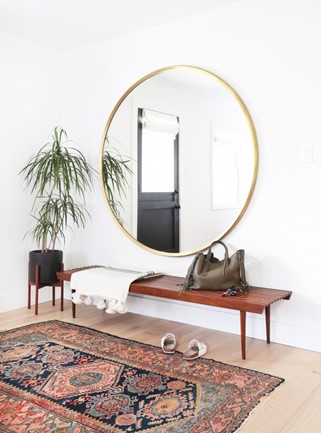 You can take inspiration from this simplistic design by Amber Interiors, and surround your mirror with some potted houseplants to bring the outside inside! The design utilizes neutral color palettes to create a stunning effect and plays around with simple wooden floors. The deep brown rug brings the room together and completes the look.
Shop Gorgeous round wall mirror great for entryway, living room, bathroom, bedroom vanity, gallery wall and hallway, put on the desk is also a beautiful view.
2. Mirrors for your Vanity
Adding a stunning gold wall mirror in your bathroom or above your vanity never (and we mean never) goes out of style! You can illuminate your space with pendant lighting. Or surround it with stunning patterned tiles or wallpaper to bring out the gold color of the mirror.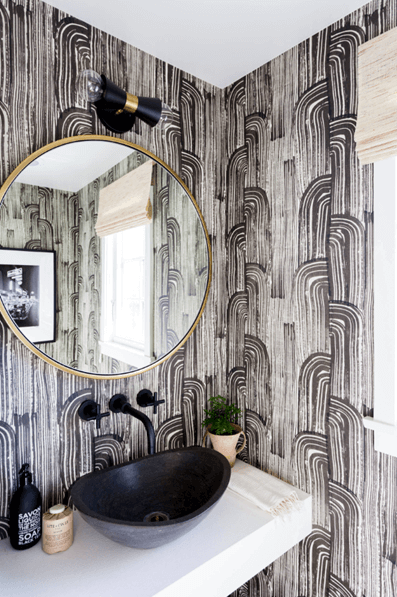 As shown in the picture above, this suave, modern design by JDP Interiors. They used the ultimate combination of black and gold to entirely transform this bathroom space. Not only can placing a gold wall mirror against a darker background or washbasin help give it a luxurious feel, but it can also help create the illusion of a bigger space.
3. Mirrors in the Dining Room? We'll take it!
Mirrors and dining rooms haven't always gone hand in hand. But as modern décor is becoming popular, more and more homeowners have begun using a gold wall mirror as a statement piece in their dining rooms. In fact, some designers even use the mirror as the focal point of their vision. Designing the rest of the room around it, and the results are absolutely breathtaking!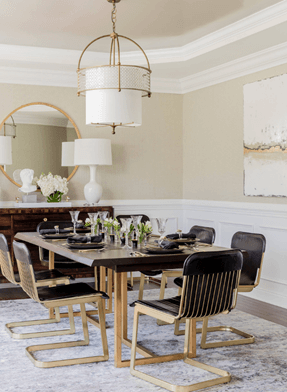 This design by Shari Pellows Interiors, for example, features a stunning oval gold wall mirror. The beige background and a gold-rimmed light fixture compliment the mirror. The use of a soft patterned rug and a deep brown and gold dining table pushes the gold luxurious theme even further!
Although we have covered only 3 ways to style these mirrors in this blog, there are no limits to the potential of gold wall mirrors in interior design. You can take inspiration from any of these sophisticated designs. Completely transform your home's outlook and work the gold-wall-mirror magic to its very best!
This post contains affiliate links, which means we may receive a small commission, at no additional cost to you, if you make a purchase through these links.