Bohemian, or better known as Boho, is a décor style that is known for its lack of structure. It incorporates a multitude of different layers, textures, patterns, and colors to create a distinctly carefree and personalized look. Boho style is fluid and one thing is certain: the bohemian style is for those who wish for their house to be full of life and culture. Here are some easy ways you can incorporate the beautiful Boho Décor in your house.
The base of
Boho décor
can include lots of
soft materials
such as blankets, throws, cushions, etc. You know that you have gotten the Boho look right when you look at your couch or bed and you simply want to jump in and bundle up. You can experiment with colors and textures and add all kinds of materials that give you comfort.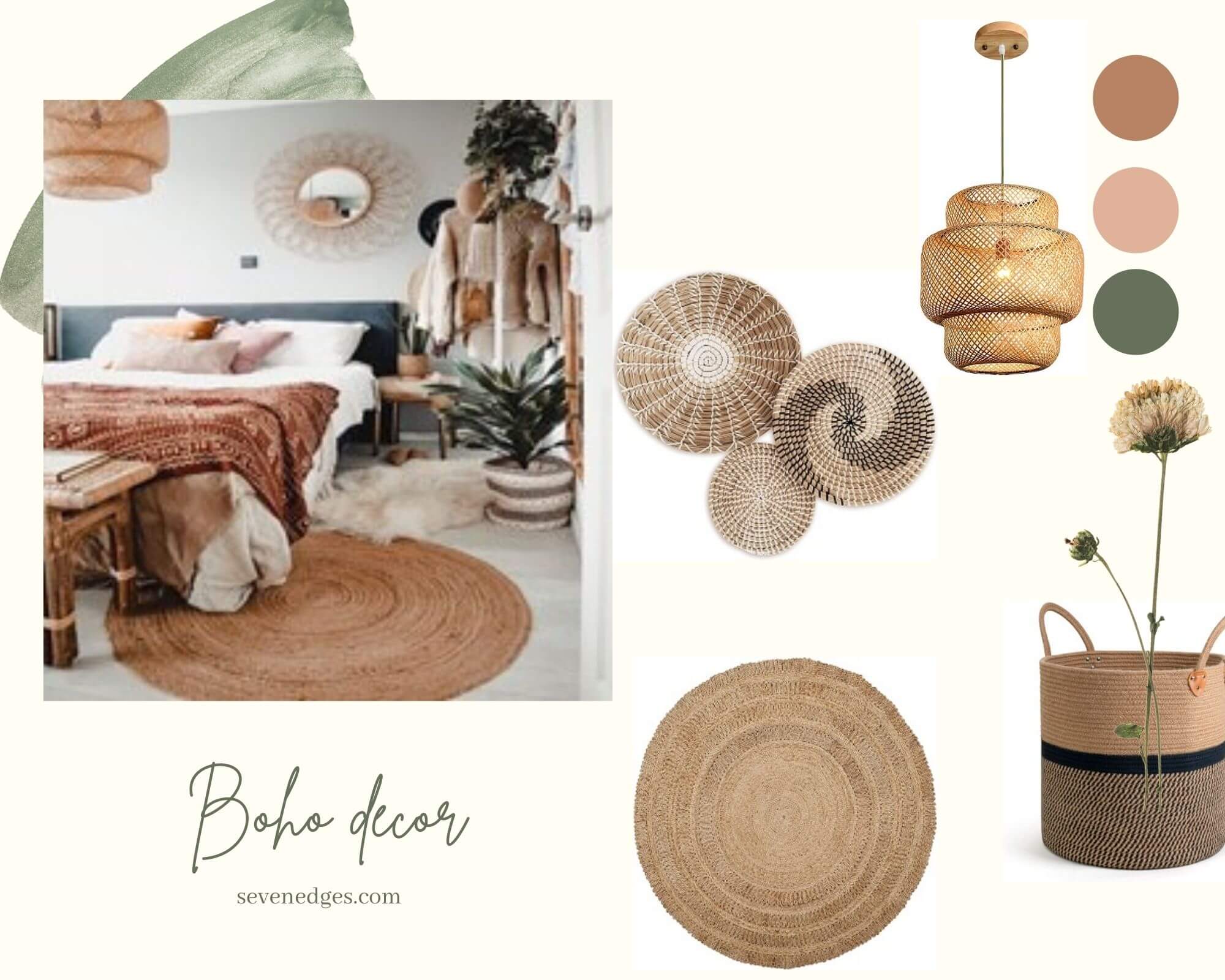 How you arrange everything is totally up to you. The above picture is just a representation of how it typically looks like. Make it vibrant and colorful but stick with a color palette so it looks deliberate instead of haphazard. You can find a wide variety of throws and pillows in thrift stores so you can achieve this look on a budget.
Click the image below to shop the above products and own the Boho Look!
2. Mix in Natural Textures
Another way to add Boho décor is to incorporate some natural elements that are woven or made of cane to your desired space. Mixing these elements with one bright color can add both vintage and bohemian vibes.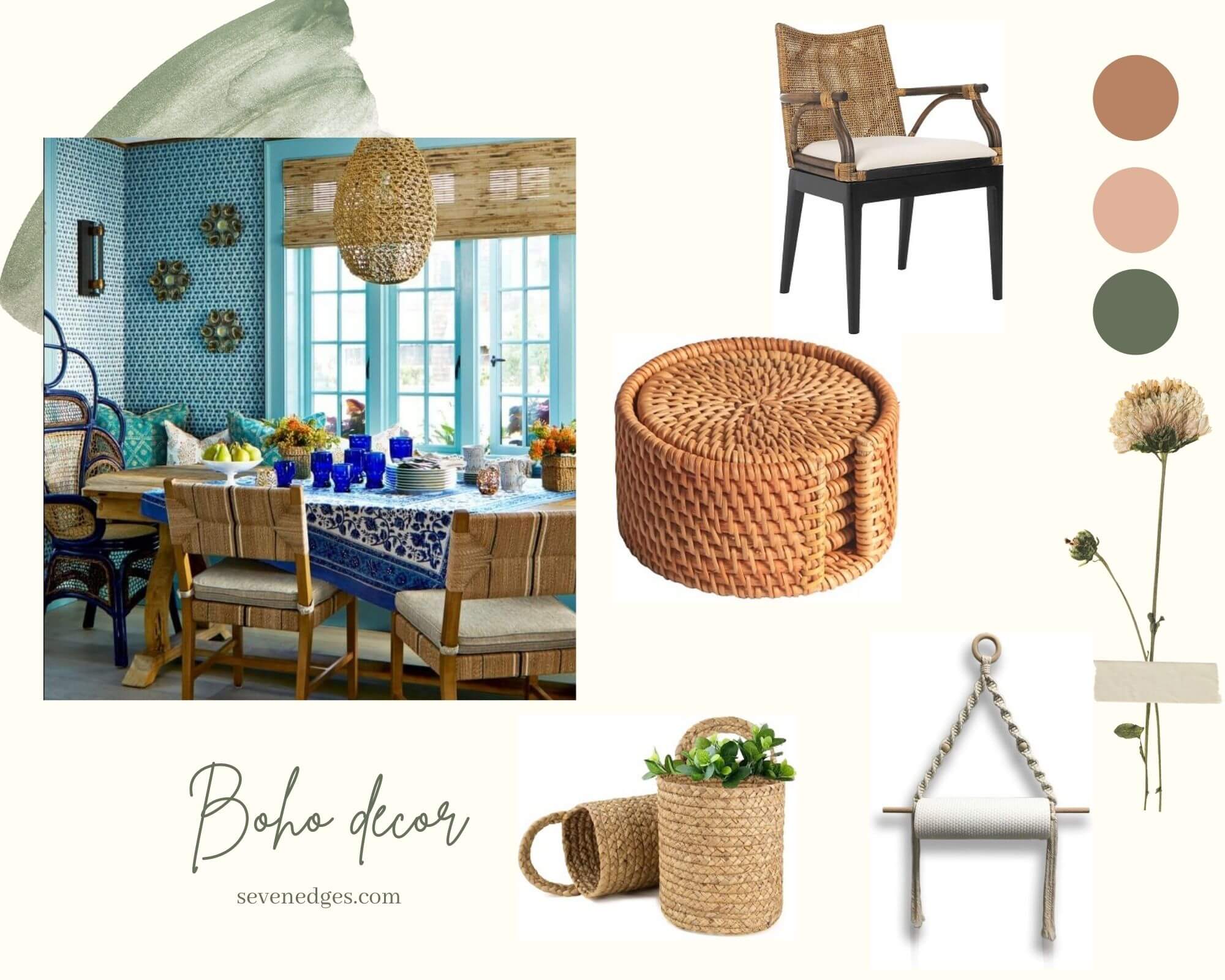 If you are on a tight budget, you can easily thrift pieces of furniture that are made of woven cane and can even find pendant lights made out of the same material. If you cannot find any materials that suit your theme outright, then you can easily DIY some pieces using baskets and a premade pendant light.
Click the image below to shop the above products and own the Boho Look!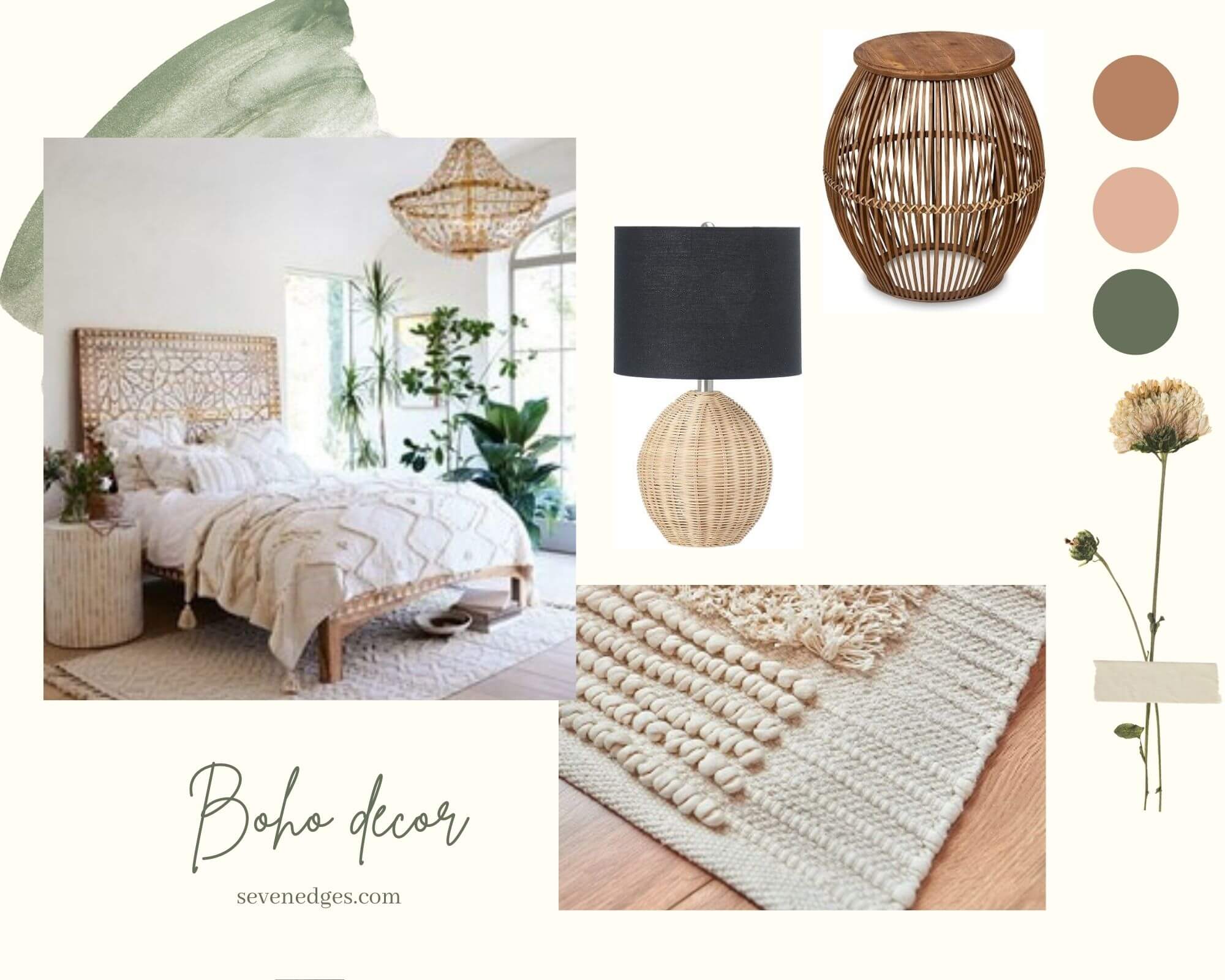 If you are not the type of person who likes loud colors but still loves the look of
Boho décor
, then you can make Boho neutral! Just add green elements and natural materials to your space and keep the furniture and the walls a
natural color
like warm brown or cream.
You can completely mold the bohemian style to your liking!
Click the image below to shop the above products and own the Boho Look!
4. Get the Correct Lighting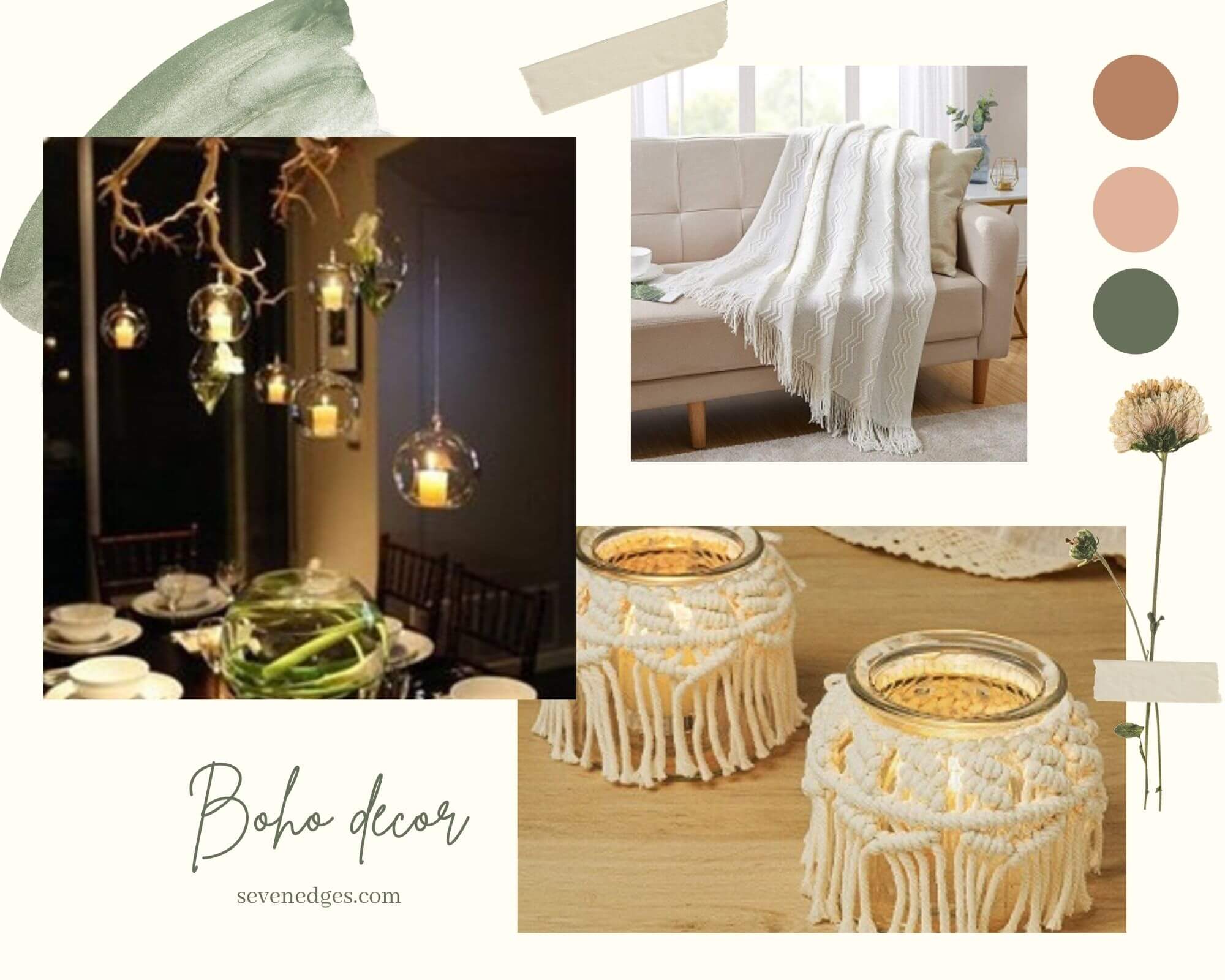 Lighting
is essential since it creates a certain atmosphere and can instantly shape the mood of the room. When creating a bohemian look, avoid using any light fixtures and instead make use of different kinds of lamps, candles, and lanterns. The amazing thing is that you can find a wide variety of lighting options and they can easily be found in different colors and materials. You don't have to think a lot, just add whatever you think looks good and it will come together on its own.
Click the image below to shop the above products and own the Boho Look!
These were some quick and easy ways you can add bohemian elements to your space. All these individual elements can be bought cheap from thrift stores or you can DIY them; not only will the Boho decor be easy on the wallet but also exciting. So what are you waiting for? Get shopping!
This post contains affiliate links, which means we may receive a small commission, at no additional cost to you, if you make a purchase through these links.