Your garden is a place in the home that you might often neglect. Whether or not you live in a warm climate, it is important to make the most of your outside space. It is a place to go to get fresh air, enjoy some time outside with your family, or relax.
If you lack time in your garden due to its lack of welcoming appearance, then you may want to consider an exterior refresh. If so, here are some tips to design your garden.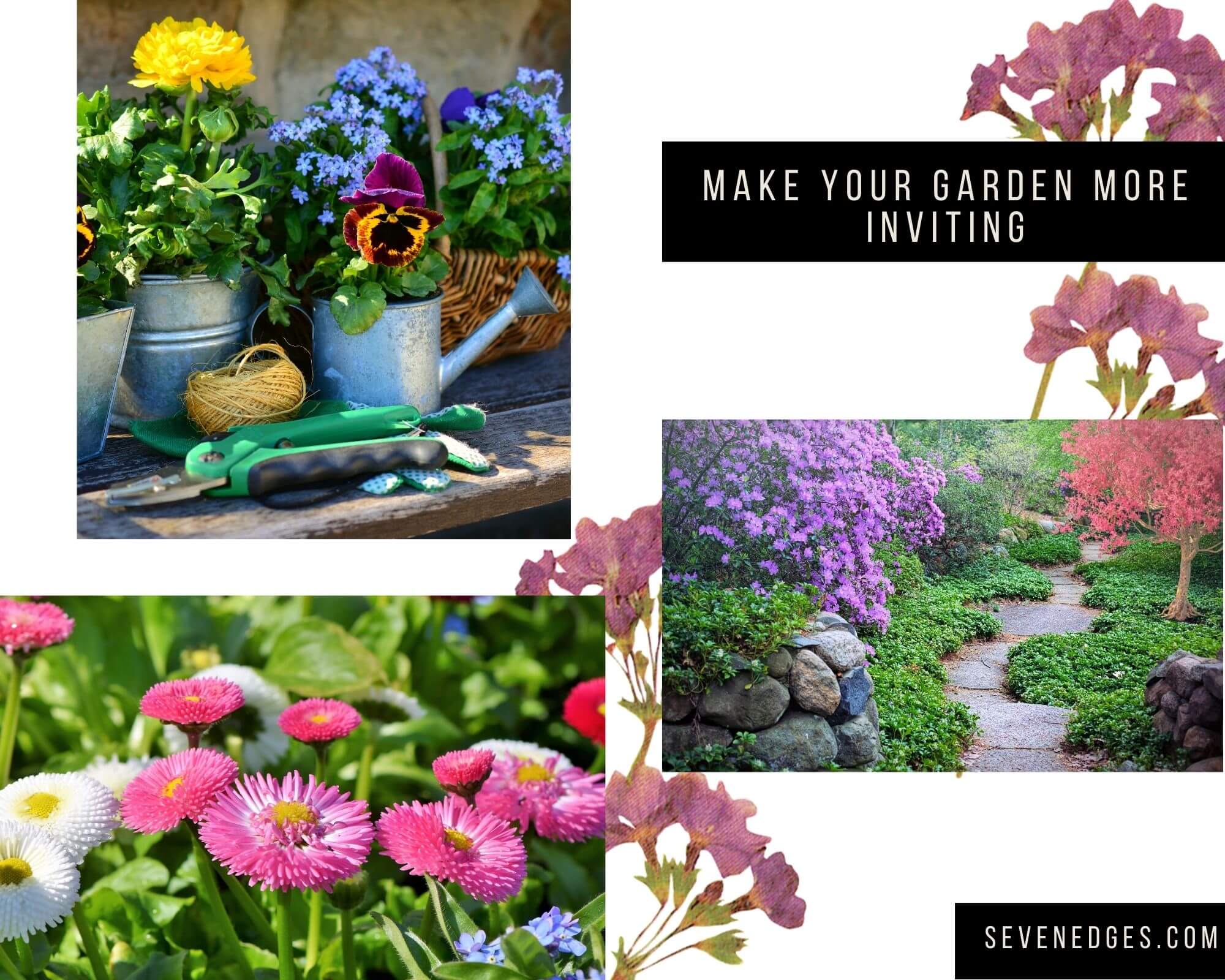 Lighting should go further than the inside of your home. You should add outdoor lights to your garden too. It will light up the space in the evenings, which is a good time to spend outside. You might get home from work and never think to go and sit in the garden because its dark.
However, if you have lights and the seating area is light enough to have dinner, sit and read, or catchup with friends, then you will likely use the space more. Find garden design online to get ideas on decorating it to make it welcoming and relaxing. A Solar string lights or outdoor fairy lights can also do the tricks.
The best outdoor porch lights will ensure to light up your property and make it look more inviting. These will offer bright enough light to sit until it gets dark. Furthermore, you could add fairy lights to create a relaxing and calm ambience.
Everyone eats fruits and vegetables in some way. Thus, why not design your own vegetable garden?
You can add your own vegetable patches and grow your own produce. This will add colour and life to your garden as well as give you a reason to spend more time outside. Adding a veggie patch is a great way to incorporate eco-friendly features to your home. You will have fun learning how to grow vegetables as well as eat them.
Ensure to have a Dedicated Seating Area
If your garden lacks a seating area, then how do you to expect to spend more time out there?
Adding a garden seating area or corner outdoor seating will mean you can host guests, eat dinner, read, and simply sit and enjoy nature. A garden seating area will allow you and guests to gather. It will act as the space people go to straight away when they head out into the garden. If you add cushions and blankets, it may increase the amount of time people spend in the garden. Extra comfort will ensure people are warm and comfortable when they are sitting outside.
A colourful garden is simply more attractive and inviting than a garden that lacks colour. It is simple to add colour to the garden, try all easy Pinterest DIY garden decor ideas. You could paint the fences, the seats, or the bench. Plus, you can add flowers and features that boast colour.
Even during the winter months, it is important to add colour. If you add colour, it will likely draw you outside. A dull and lack-listre garden is not inviting at all. Add happy and calming colours, such as yellow, blue, and orange.
Colour plays a huge
part in our mood
. Thus, if you add colours to increase happiness, then you will likely spend more time in a space that surrounds you with those colours.
This post contains affiliate links, which means we may receive a small commission, at no additional cost to you, if you make a purchase through these links.