Some simple tips to attract positive energy from the front entrance to your home.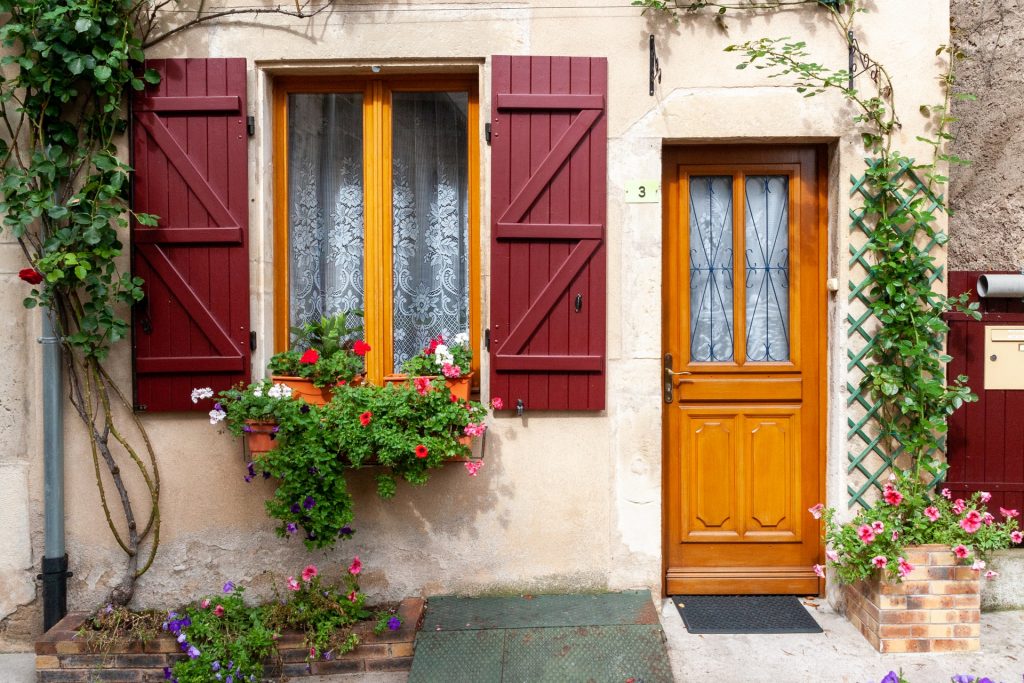 Main Entrance to your home represents the approach to your own life so let it reflect in your own unique way.
Let the entrance doors be wide according to the size of your house. You can have a small entrance if the house was a small, one-story structure.
Let the front and the back door doesn't face each other. It doesn't allow the energy to stay in, instead it goes straight after entering in.
Transform any space into a travel destination with the French-inspired designs. Perfect fit for high traffic areas in your home…
Let the entrance doors be repair free, be it a light or a door bell. Fix all the clutters and make it beautiful.
House front door should not be a blocked walkway. It prevents the positive energy in entering inside.
Don't clutter your entrance with broken planters, recycle bins or dead plants. Keep your slippers in a storage near the front door.Keep everything clean and fresh by caring it consistently.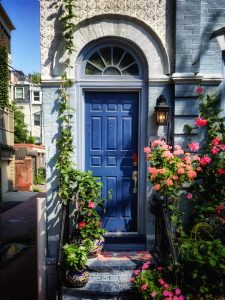 Pick a best colour to your front door. Colour can relate to the direction of the main door. You can select brown, blue, green or red.
There should be smooth entry from the front door to your house. Make your front room more creative and unique with colorful paintings, frames, doormat, lighting's.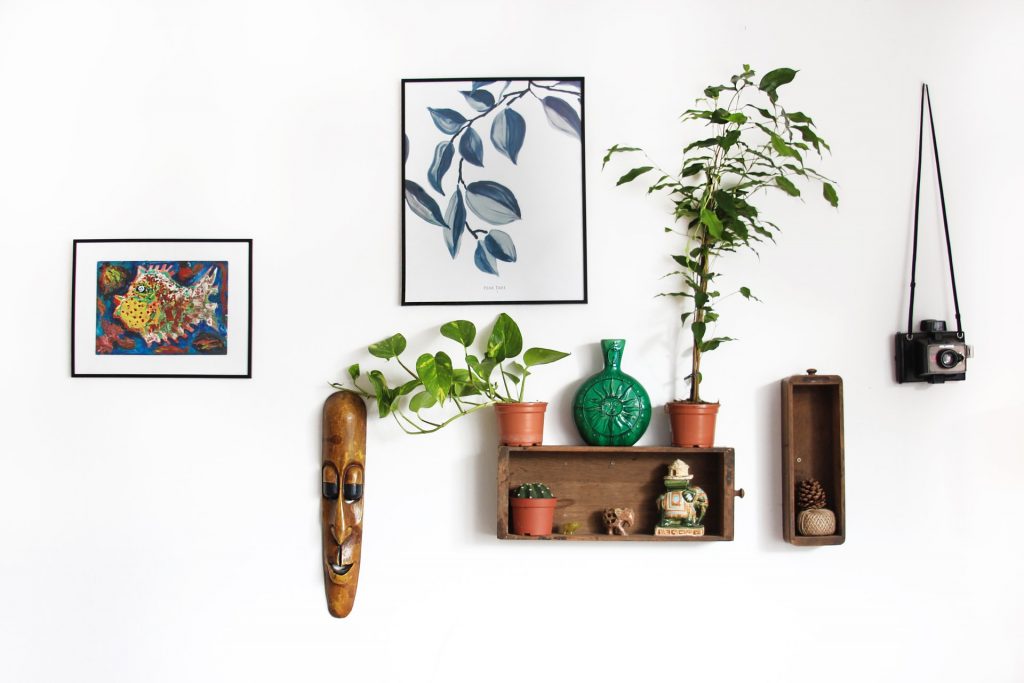 It is considered to have potters on either side of the front door to avoid the negative energy that stay away from the entrance.
The front door is regarded as the 'mouth' of the home, because this is where energy comes in. Prefer a wooden door at your entrance.
Keep these tips in mind for a good flow of positive energy through your entrance or front door and make your home filled with positive energy. Let's have more positive energy to your home from the front entrance.
"I understood immediately that to get success I had to make for the front door, not for the back one." – Jean Gabin
What to Avoid from Front Entry Doors
Avoid keeping anything broken or anything which needs a repair.
Remove all the clutters from the front entrance, by making use of the closet near the front door.
Check out your mail box daily and make sure you have removed the unwanted packages.
Avoid having dim light in the front entrance. It is absolutely fine if there are windows near the front door and make sure to clean the window glasses every now and then.
Fix if there is any electrical issues in the front door area, normally it happens with the doorbell.
Sometimes doorbell is an easy fix, try this
Never leave you front door with old paint, or unhandled if it squeak. Add few drops of oil if it squeak and that should resolve the issue.
Remove old, dusty or shaggy door mat.
Replace any mirror which is placed opposite to the front door. That just reflects and pushes the energy back.
Avoid having the front door opening outwards.
Let's bring positive vibes with these positive energy home decor. These are the few tips for you to consider to bring positive energy for home.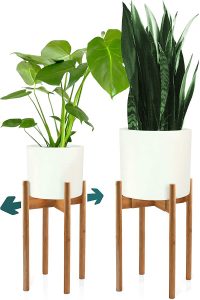 This two toned white and dark tan stoneware planter is an attractive piece on its own. These are good fit for any corner entrance.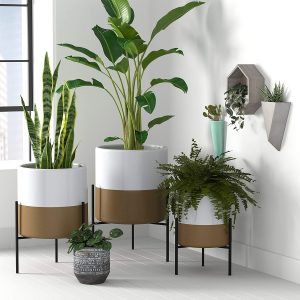 Get Tall Plant Stand which fit seamlessly with hand made pots. Adjustable from 8-12 Inch in width. Perfect stand for your entrance pot.