Minimalist Interior design is more like modern design where people living in urban areas in tiny apartments with all their essentials covered but, should not look cluttered. That is the main aim of Minimalist design.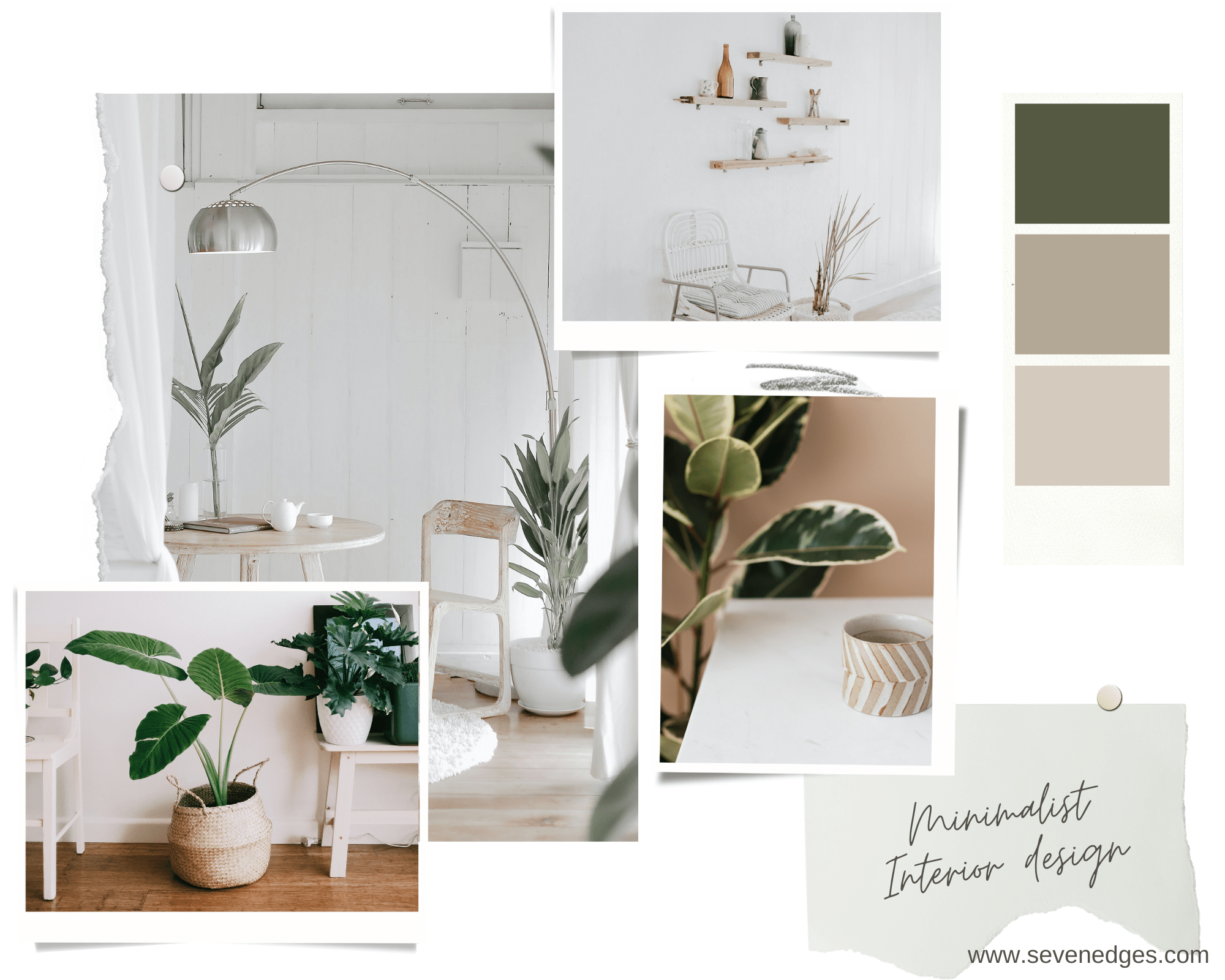 Easiest Way to Achieve Minimalist Interior Design
Declutter your house. Remove old items which are not in use for last 6 months at least. You really do not need that.
Select the simple furniture. You need not want the furniture to look vibrant and full of rich designs. Simple furniture make your house look more elegant.
Use natural sunlight as décor. If your living room has ample sunlight, then make space for the sunlight to enter your house and reflect on the furniture to make your room look more beautiful.
Do not clutter the wall colors. To make your house a minimalist design, stick to one or two colors. It can be light or dark colors but, should be less colors throughout the house.
In order to achieve minimalist décor, make some empty spaces. Your house look more descent without unwanted distractions.
Paint your Home with These Minimalist Colors
Use neutral colors and keep it simple by sticking to less colours.
You can even use monochromatic colors like, using one color with different shades.
Select adjacent colors on the color wheel. This is the best analogous colour selection for your minimalist décor.
Paint the room based on the atmosphere. For example, if you like warm atmosphere, then go for red or brown color. If you want a bright atmosphere, then go for green or yellow color. But, always remember to limit your colour to one or two.
Get Minimalist Style Interior Design on a Budget
Buy some budget friendly throw pillows which matches your cushion. Just a throw pillow will adorn your living room with minimalist style.
Use old area rugs or buy some affordable area rugs and spread them in your room. Area rugs not only decorate your room but, also gives you warmth and comfort.
Second hand products are the best budget friendly options to enhance your house décor with minimalist style. You can purchase furniture, art works and many more which are in good condition.
Reuse old products and make them look beautiful. For example, you can transform old ladder to a modern shelf or old wine bottles can turn to a charming flower vases. You can go DIY and go creative and change your interior with minimalist style.
Benefits of Having Minimalist Interior Design
You get spacious places and more space allows ample natural light to spread in your house.
As you get more space, rooms will be uncluttered and looks cleaner.
As you buy less things you can get a quality one that adorn your house and therefore, maintenance cost is less.
Buy Essentials like lights, seating's and furniture which adds beauty to your room. So you do not have to spend on décor.
You can save more money by not buying unnecessary things at home.
Try These Brands for Minimalist Interior Products
You get plenty of minimalist options to buy for your house. If you are planning for a minimalist interior décor, then there are many brands that has furniture and every house décor products that you can shop. You can purchase them based on your requirement and budget. Below mentioned are few brands that sell best products for a cozy minimalist decorating.
Minimalist Interior Products on a Budget
When selecting your product, I would suggest that whatever the style of your interior design be it Minimalist, Farmhouse or Bohemian, pick the products that match the wall colour. It can be same as the colour theme you choose or make it contrast like light wall shades with darker product colours or vice versa.
You can go for a budget friendly floor lamp which gives you a contemporary minimalist look. You can even buy a reasonable metal cage compact candle holder that provides you the minimalist décor.
Buy affordable open shelf which fits in your room for minimalist design. You can even transform your old ladder to a beautiful open shelf for a vintage look. Floating wall shelves are trendy and fit inside the bathroom as well as kitchen.
DIY Minimalist Interior Décor
If you love to rebuild your old mirror and give it a better look, then this DIY helps you to transform your old mirror and you can fit the mirror according to the required space. Check the one from
theMerrythought
.
Rebecca's side table is mind blowing. If you want to relax on the couch and enjoy a cup of tea/coffee with a book, then this DIY side table helps you to create a new look to the couch.
Transform your house to a minimalist décor and you can save money by not purchasing unnecessary items. Go clutter free with the minimalist design and it makes your mind calm and fresh. Enjoy the minimalist décor and feel relaxed.
This post contains affiliate links, which means we may receive a small commission, at no additional cost to you, if you make a purchase through these links.