The house decorations during twenties and thirties generation can never become outdated and now it is a new trend known as "Granny Chic" or "GrandMillennial".  The beautiful floral print curtains, vintage dining table, colourful chair, heavy chandeliers, floral pillows and many more will create the olden day's environment. Décor your house with the trendy grandmillennial theme and have the beautiful vintage atmosphere around you.  
Colourful Chairs and Sofas
A colourful sofa, a spindle chair or a cane chair will give an olden touch for your living room. The toile printed sofa is the best choice to get a grandmillennial look. The sofa or a chair can have the various prints or floral designs. It will always give you the fresh look.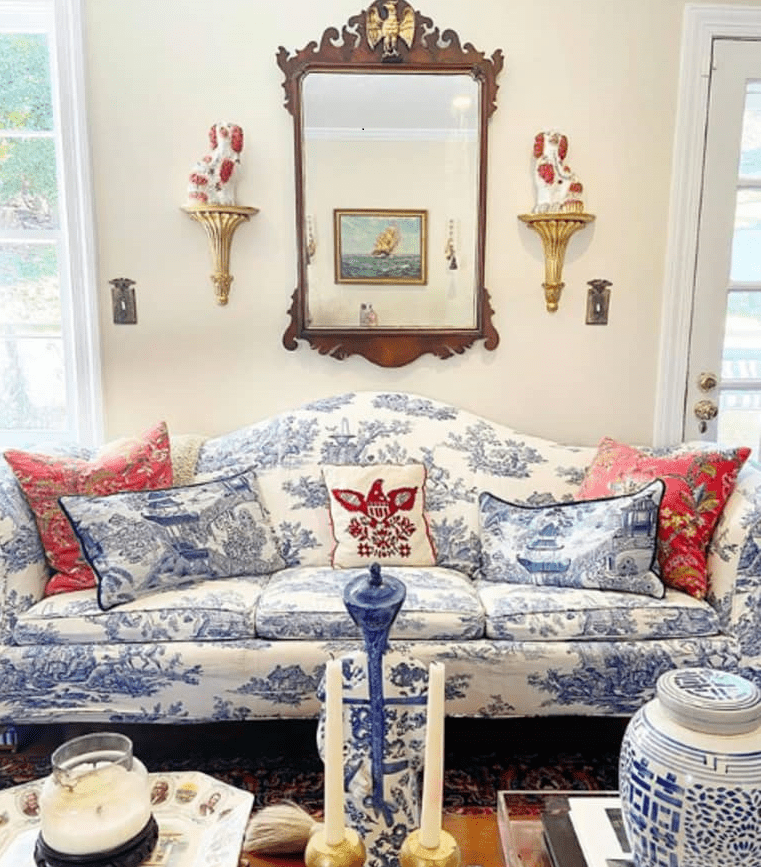 A mirror with a beautifully carved frame on the wall will add the vintage look to your living room.
You can even hang some beautiful pictures with wooden or metal frames for the perfect grand millennial look.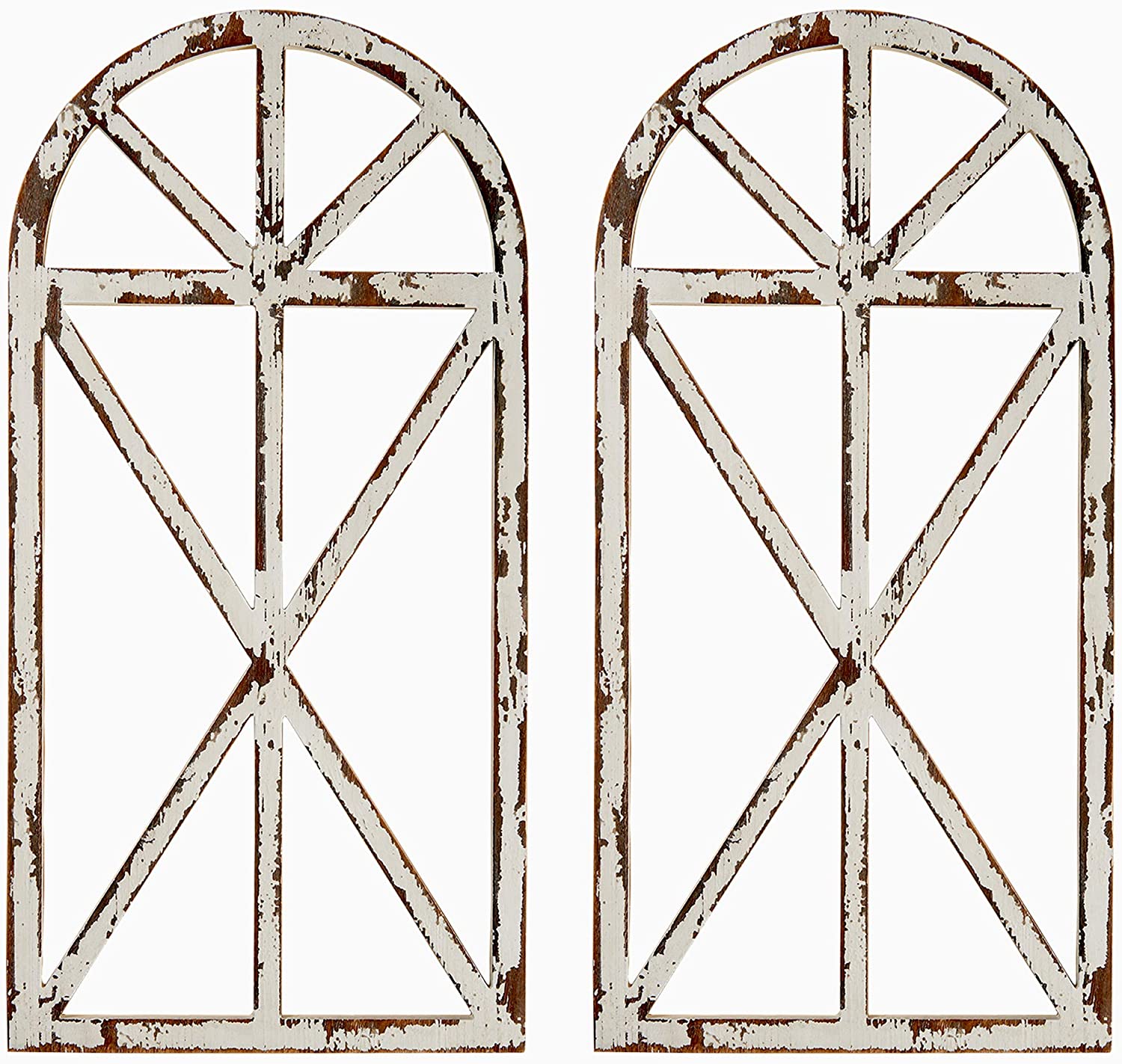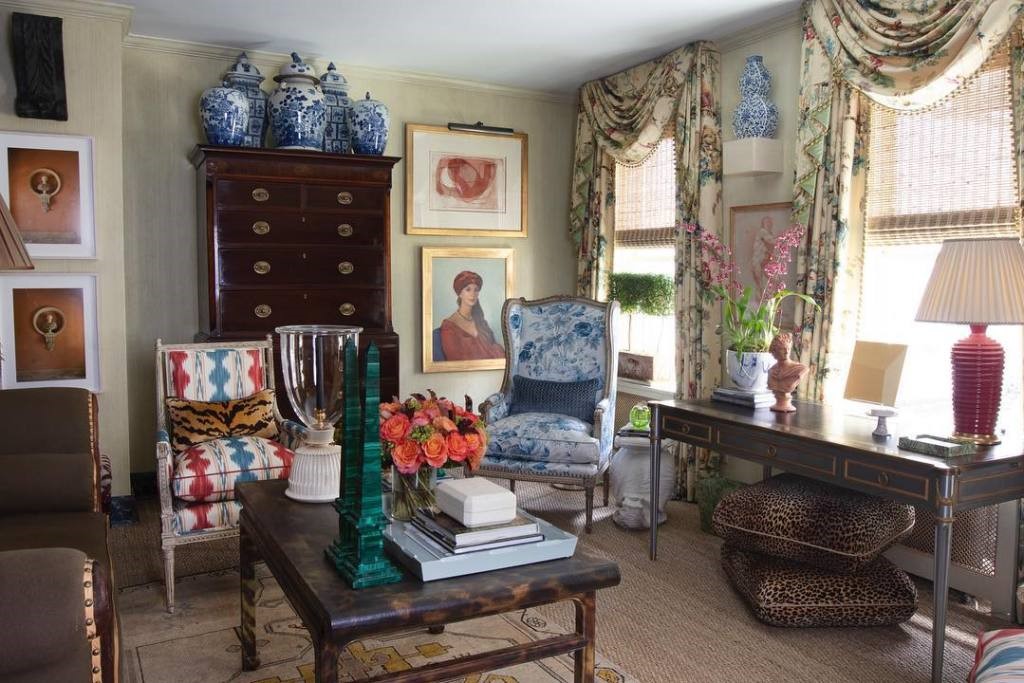 Long rich curtains with beautiful embroidery and floral prints will create a royal vintage look.
You can even match your floral sofas with the similar curtains which create a fresh and pleasant look. The green floral prints will always give you the fresh nature look and it is a perfect grandmillennial style.
Give your dining table the vintage touch. Decorate it with floral print spread and keep some antique items such as blue-white tea pot, porcelain or copper cutleries and a beautiful glass flower vase for the perfect grandmillennial look.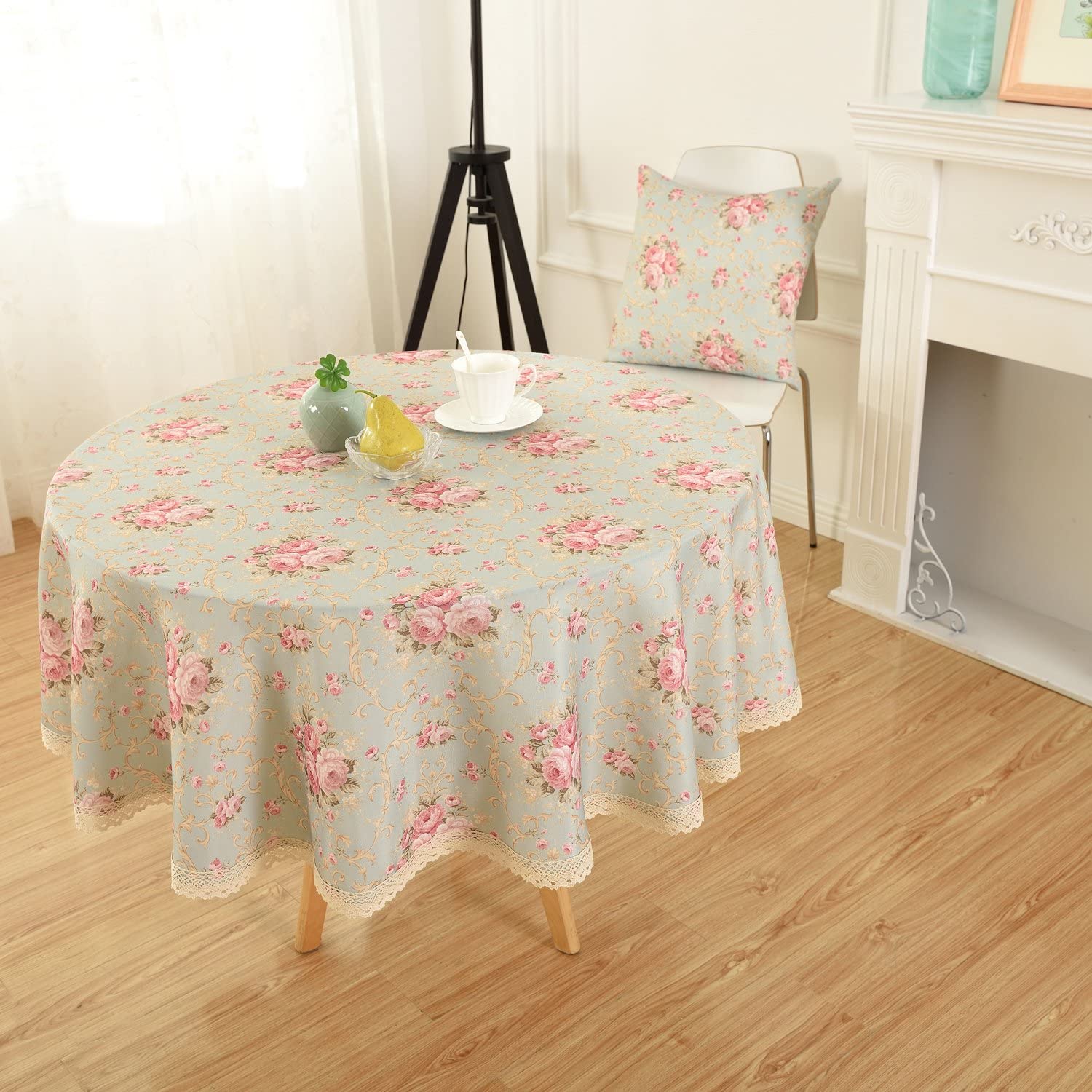 You can use a beautiful floral print spread on the dining table which enhances the look and gives the elegant touch.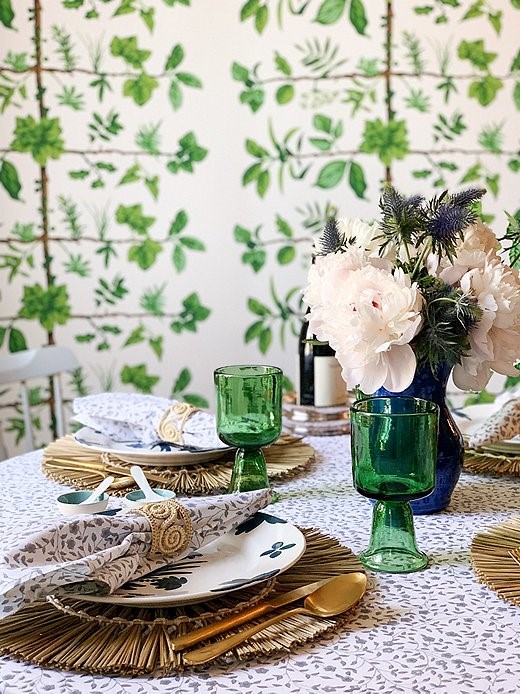 Floral ceramic plates with copper spoons, knives and fork and a bright coloured glass flower vase will give the best antique look.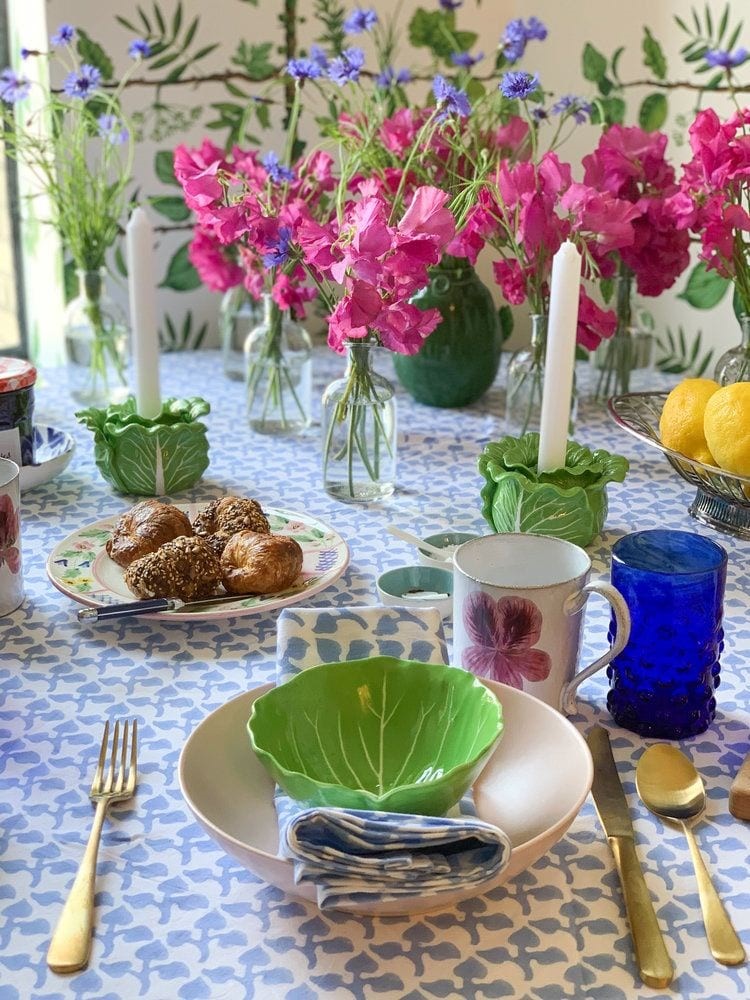 Vegetable theme based cups and candle holders on the dining table gives you the unique grandmillennial look.
Grand Millennial Chandeliers
Lighting plays a very important role in decorating the house. Heavy antique chandeliers are the best to choose which creates a grandmillennial style. These decorative beautiful chandeliers hung over the dining table enhances the decor of the dining room.
The beautiful heavy chandelier, lovely blue-white porcelain vases and plates are the best elegant items to choose. You can even hang some beautiful floral print porcelain plates on the wall. It will enhance your dining room and gives the vintage and pleasant look.
Antique Silver Vintage Candle Chandelier
Chic and feminine, this chandelier features 4 candelabra base bulbs with leaf accents for ambient, romantic illumination. Finished in polished nickel with clear crystals that shine when lit.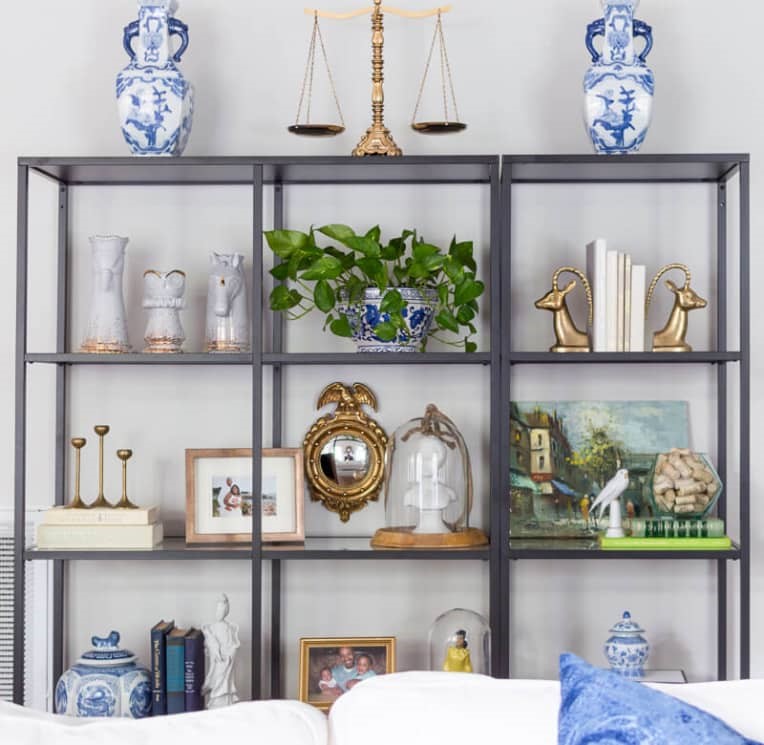 To make the shelf in your living room a grandmillennial style, keep some antiques, decorative show pieces, antique photo frames based on blue-white theme. Keeping beautiful blue-white porcelain flower vases will enhance your shelf decor and thus gives the elegant look.
You can even match your curtains and wall paper according to the floral pillow and bedspread designs. Try to find similar patterns and colour to get perfect grandmillennial style. Your room will look so colourful and fresh with these floral prints.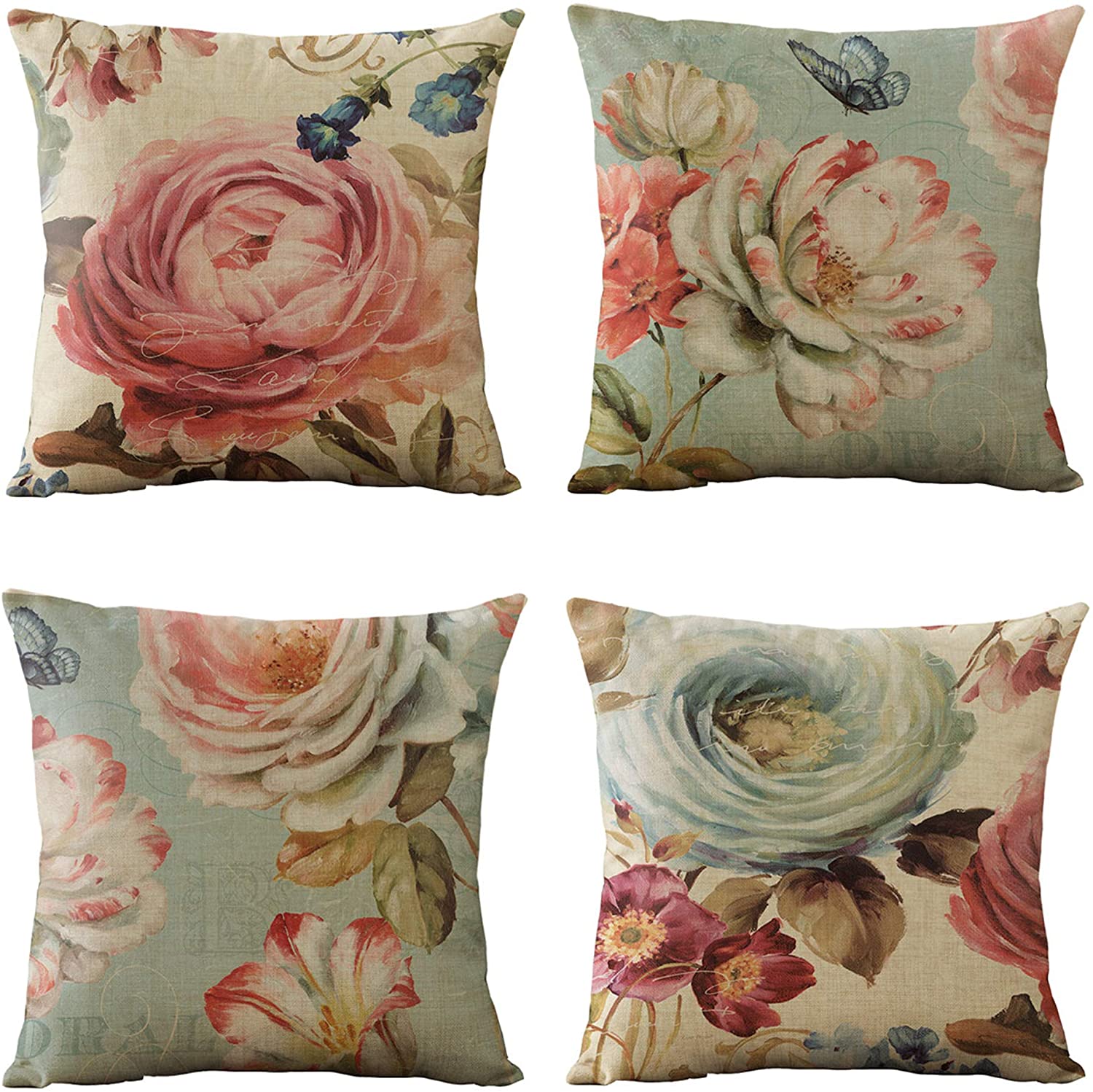 Keeping a pleated lampshade beside your bed is a best way to make your room a grand millennial style. The fabric draped table of the lampshade and the perfect lighting makes your bedroom unique and antique. A beautiful pleated lampshade having antique designed cloth on the table perfectly matching the bedspread and pillow gives the best grand millennial look.