Homes exude comfort, warmth, and safety and are unique to each individual. Everyone sets the environment of homes according to their specific needs and tastes. Figuring out the feel and look of home decor has never been easier, as countless blogs and interior design catalogs on the internet are available to help, but what about sustainability? Therefore using environmentally friendly products that ensure that your home provides an eco-friendly environment is equally important. Natural products will not only make your home stand out but will also benefit the environment.
So, if you're looking for ways to design an eco-friendly home and go natural, reading this blog is the perfect place to start!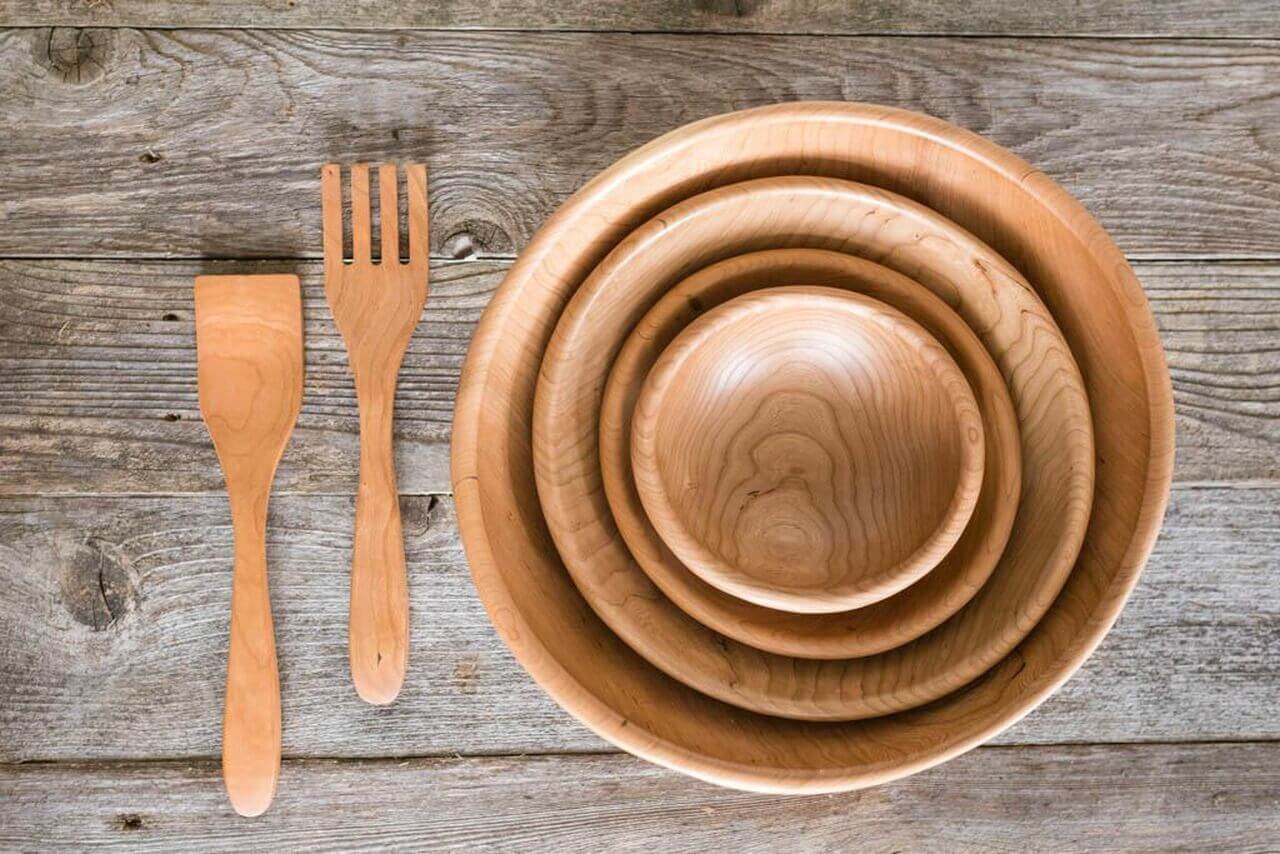 Nowadays, there is a wide variety of home decor items available both online and in stores. However, going green and trying eco-friendly ideas at home means choosing items made of natural materials such as bamboo and wood as opposed to plastic.
You can find gorgeous bamboo products from wooden cutlery or salad bowls like the ones from Nicole-Rhea to bathroom accessories like toothbrushes and shower racks for your home. These environmentally safe products will add elegance to your place and also help you cut down your plastic purchases.
The wood plates must be hand washed and is ideal for all occasion. Boasting a chic look, the plates are very appealing to the eye, and with it being natural color all the colors of the food just look amazing on it.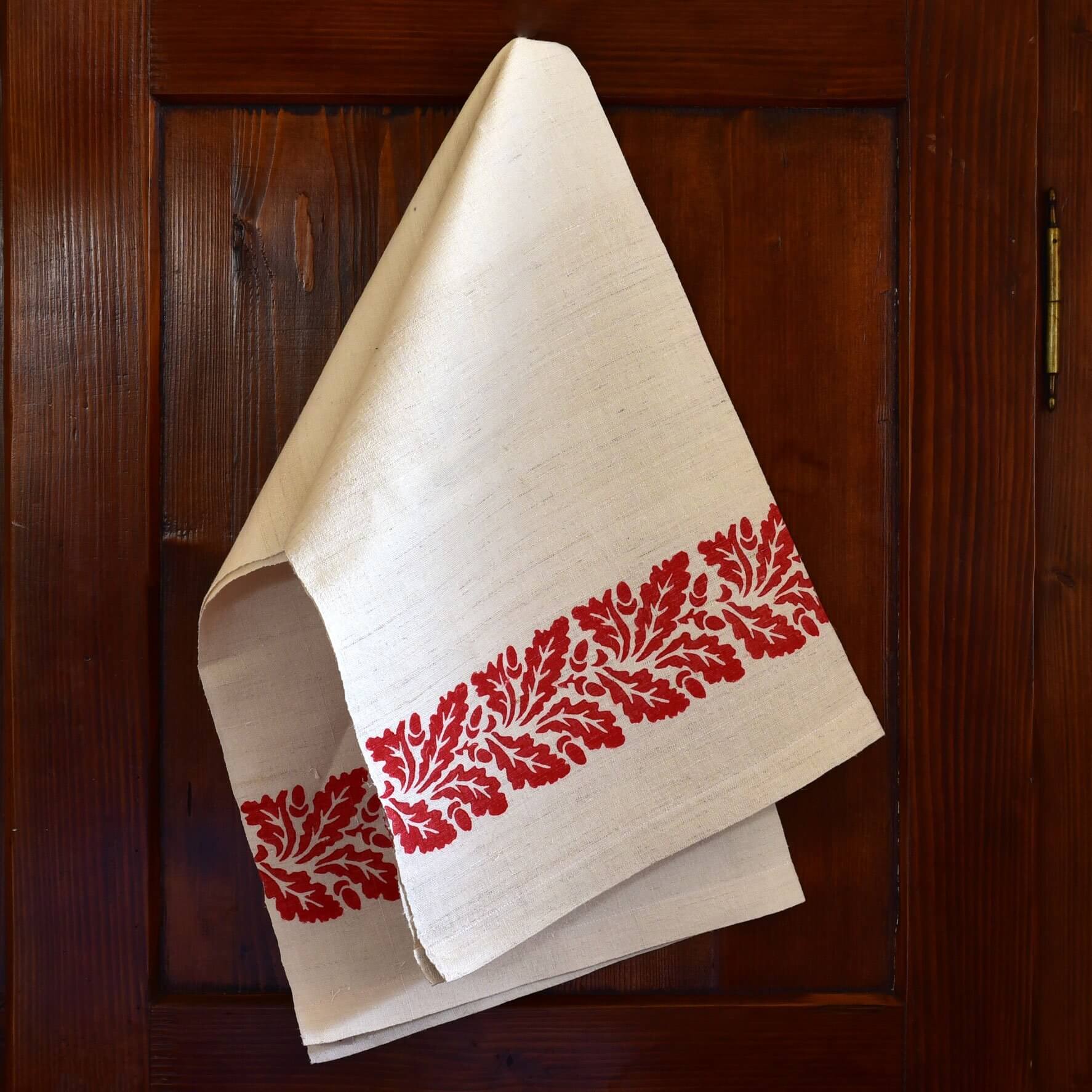 These two products are essential to our daily lives and are mostly made of synthetic fibers that aren't good for the environment. Therefore, go for an eco-friendly habits by choosing linens and towels that are made of natural fibers like hemp or bamboo.
Environmentally friendly fabrics may be comparatively costly, but they last a long time and are available in elegant prints as the beautiful tea towel from Allora shown below. But most importantly, these purchases will help you lead a sustainable lifestyle by using eco friendly products.
Ecoboo bamboo cloths are reusable and washable so you don't need to spend money on conventional paper towels anymore.
3- Invest in Handmade Items
Whether you are looking to decorate a wall or buying unique pieces to adorn your coffee table, make sure to purchase hand-made products. Initially, investing in these may seem a bit pricey as opposed to factory-produced home-decor items but these will are extremely durable, thereby, helping you cut costs in the long term.
Also, by shopping locally, you are directly aiding in the livelihood of a craftsperson and simultaneously creating an eco environment for your place.
Natural dish sponge can last long without being stinky! Unlike its plastic counterpart, it has porous structure helps it dry up quickly, lessening the chances for illness-causing compounds to breed.
Garage sales and online thrift stores are interesting ways to decorate your home in an eco-friendly way. These places offer a wide range of items from antique pieces to wooden furniture items that can cover all your needs at an affordable price.
This is a great option for creating a beautiful eco-friendly environment that is exclusive to your home.
5- Eco-Friendly Wallpaper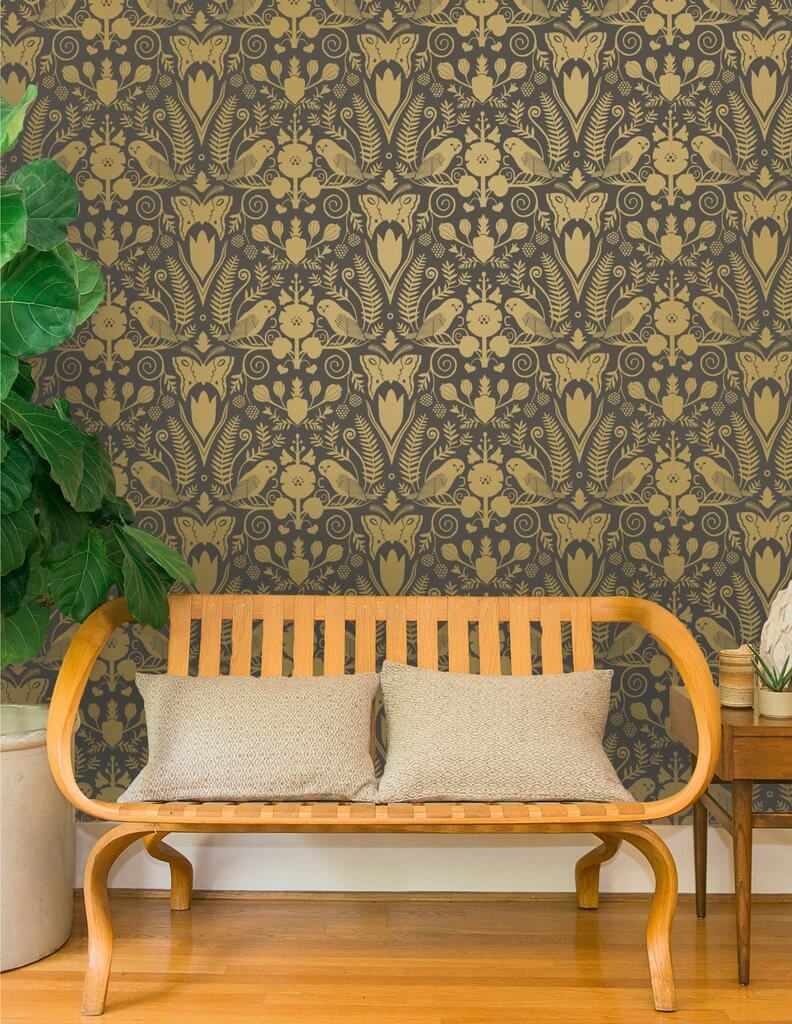 Wallpapers have been a cost-effective and beautiful way to liven up a space. However, traditional wallpaper is made of PVC, which contains harmful plasticizers and toxic metals such as cadmium, tin, mercury, and lead.
To prevent pollution from increasing, you should go for eco-friendly wallpaper which is free of these chemicals and toxins while being chic, just like this beautiful print from Juju Papers. Opting for this organic wallpaper is an excellent way to create an eco-friendly environment at your home.
6- Reuse Jars and Containers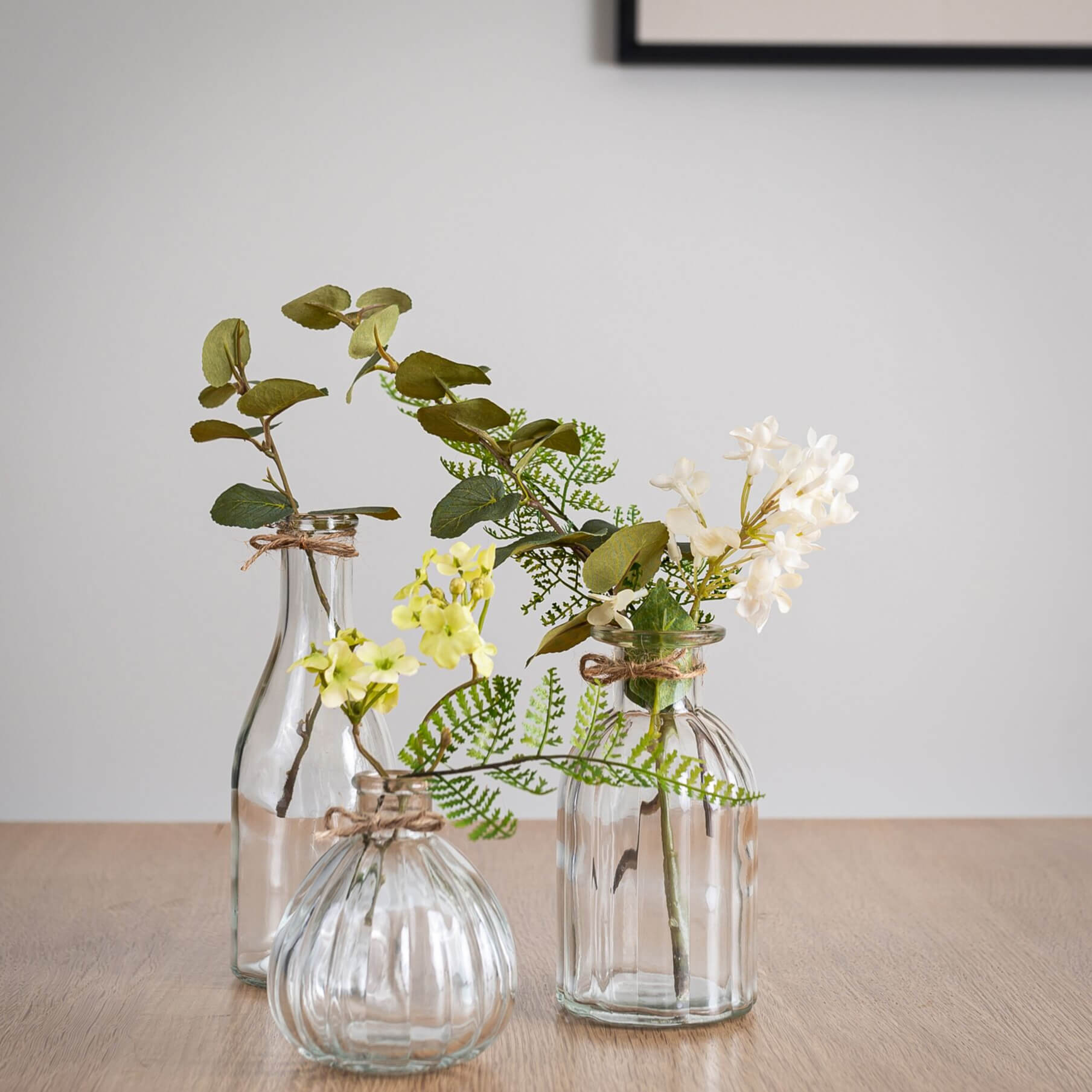 We all have old empty glass jars and containers lying around in our homes. Reuse these as glass vases for flowers, just like this lovely arrangement from Flower Studio, or fill them with fairy lights and make a cute DIY lamp. You can also paint these items in fun colors and use these as planters to brighten up your home or garden; the options are endless. Buying environmentally friendly brand for decorating your space is a better option.
You can even use them for storage or decoration once you've painted them with bright, attractive colors. The point is that you can easily create an eco-friendly environment that is both budget-friendly and beautiful!
There have been countless scientific studies that prove that plastics are negatively impacting our lives in many ways and are a major pollutant for our environment. Therefore, we recommend switching to glass bottles instead, for an Eco friendly environment at home.
You can also have a designated water bottle that you take when going out and refill it when you need to. Not only will this keep you hydrated, but it is also an excellent way to prevent the excessive purchase of bottled water.
So, there you have it. These are our seven simple but effective tips for creating an environmentally friendly homes. We hope that these suggestions add value to your everyday life whilst also guiding you in your journey of living a healthy, sustainable lifestyle.
This post contains affiliate links, which means we may receive a small commission, at no additional cost to you, if you make a purchase through these links.