An essential element of design is color theory. Color permeates every area of our waking existence from our homes to our workplaces. We also correlate color with different emotions and ascribe meaning to it.  
When we feel like reconnecting with nature, we go spend time in a park and have a cozy picnic. Green then is the color of growth and healing, its presence speaks for itself in our lives.
As the world moves towards sustainable design as a means to go back to our roots and combat the climate crisis. We reach more towards green spaces and the color green takes center stage in our environments as the Architectural Digest ad illustrates. So, if you're looking for ways to make emerald, jade, sage, olive, or mint green interior design part of your home, then this article is just the brief for you!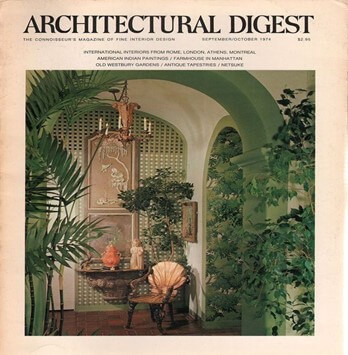 The simplest way to add a refreshing splash of green into your home is to adopt plant babies. It has been proven scientifically that open green spaces are shown to lift people's moods and positively impact their overall health. People with indoor plants also develop a nourishing routine just like people with pets do. Everyone knows the feeling of sitting on freshly cut grass or a walk around a lush park; the beautiful hues of green in the grass blades and trees naturally lift spirits.
Sure they will require some effort and time but they also benefit your home environment by making it feel open and pleasing to the eye. In short, adding plant babies is the easiest way to incorporate a green interior in your space.
Put a New Spin on Old Chairs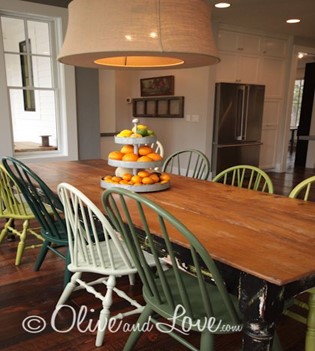 A recent trend within sustainable living is upcycling furniture using chalk paint. We all know the feeling of sitting on the slightly rustic but always homey wooden dining chair around a round dining table. Well, now people are taking the same vintage items and repainting them according to their taste using chalk paint. This easy-to-use paint can be found in any shade of green and can be easily used on a wooden surface.
As you can see in the picture, Olive and Love has kept the classic wooden table but has also upcycled the chair in various shades of green which has taken the whole look to a new level. Convinced yet? This fun project is an interesting way to spice up your living room look and also a way to adopt green color interior decor.
If you don't feel like changing the look of chairs then you can always incorporate green color interior design into other furniture items such as sofas or lounge chairs. Velvet fabric is a hot trend this season. so, you can easily find various shades of emerald and sage green in velvet sofas.
Not only will the velvet fabric be uber comfortable to sit on, but the addition of this sofa will also make your space feel royal. Decoration at your home can't go wrong with green color. Here is how you can merge wall colors with green decor.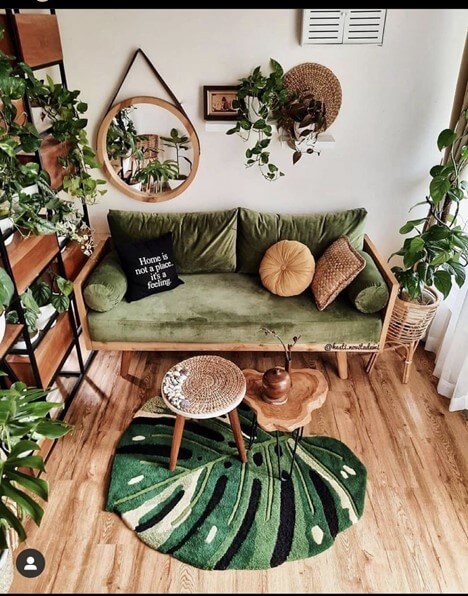 Remember the famous green sofa from the great gatsby? Yes, that but in your own home! You can also customize the shade of green according to your taste as done by Kort Lewis or go for a preloved one in green.
You can get a similar rug from BuKenschGallery – Custom Carpet as well.
Comfy soft bottom-waterproof anti-slip carpet is easy to fold and store. Hand washed or fully machine washed is fine.
This beautifully green leaf play mat will attract your anyone, which also offers fashion and best suitable for green theme decoration.
Tiles are a staple in home decor; from your kitchen to your bathroom they fulfill aesthetic as well as functional purposes. Here, we will only be focusing on their beauty aspect. There are various types of tiles available on the market but what caught my eye recently were these green gradient tiles as shown in the picture, by Ca'Pietra Tiles.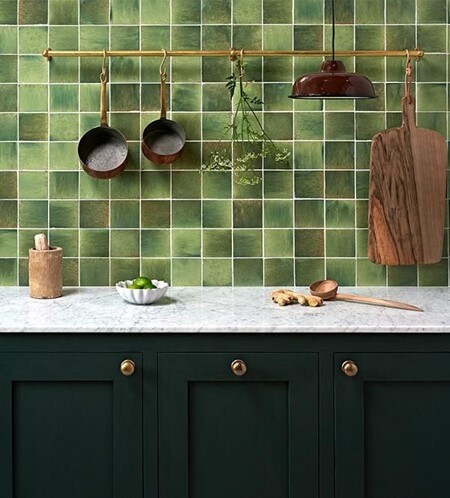 Incorporating green color interior design in tiles either in your kitchen or bathroom would be an excellent way to create a unique ambiance that is at once gorgeous and chic.
Wallpaper has always been a simple way to add comfort and style to a home space. We all have fond memories of a specific wallpaper in our childhood homes or grandparents' houses. Using this age-old classic material, you can add a touch of green to any room in your home. A green colour wall paint design can also do the same magic as the wallpaper.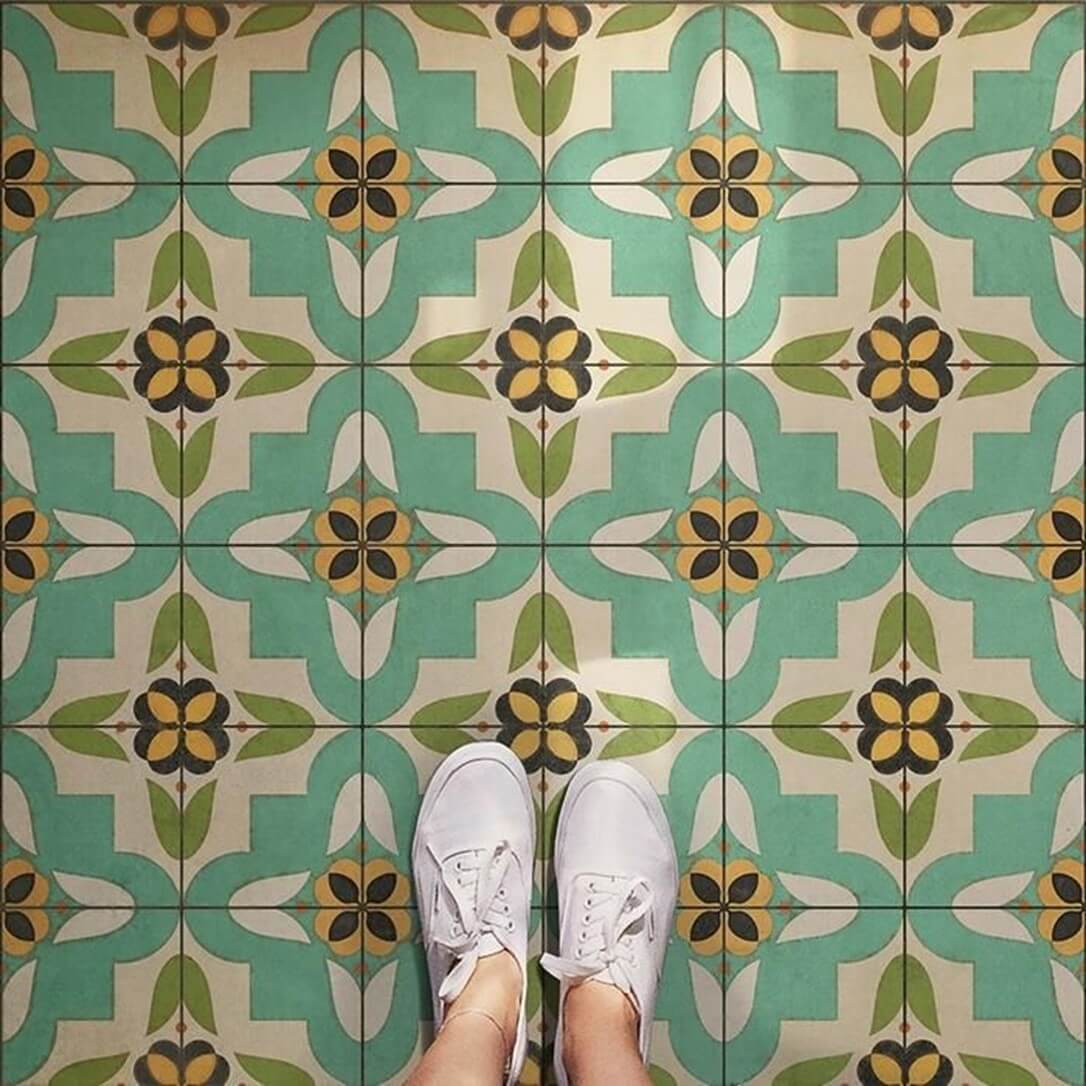 I'd personally go for a geometric design like the one by Hudson and Vine shown below. But you can choose whatever print or pattern you like just as long as it's in your favorite shade of green.
So there you have it, these are 5 easy but effective ways of using green color in interior design to your house. We hope that our suggestions help you design the comfiest, liveliest, and most importantly, most gorgeous version of your dream home!
This post contains affiliate links, which means we may receive a small commission, at no additional cost to you, if you make a purchase through these links.