Nestled in the southern part of Spain, Andalusia is a region renowned for its rich history, stunning landscapes, and vibrant culture. From the majestic Alhambra Palace in Granada to the lively streets of Seville, Andalusia offers an unforgettable experience for travelers. In this comprehensive guide, we will explore everything you need to know about Andalusia, Spain, to help you plan a memorable trip.
Most Visited City in Andalusia
Seville, the capital of Andalusia, stands out as the most visited city in the region. Known for its stunning architecture, historic neighborhoods, and passionate Flamenco performances, Seville offers a rich cultural experience. Don't miss the iconic Seville Cathedral and Alcazar, which are UNESCO World Heritage Sites.
Seville Cathedral and Alcazar: A Glimpse into Andalusia's Magnificent Heritage
Seville Cathedral is not just a religious site but a testament to grandeur and artistic excellence. It is the largest Gothic cathedral in the world, boasting an impressive nave, stunning stained glass windows, and countless chapels filled with exquisite artwork. The cathedral also houses the tomb of Christopher Columbus, adding a layer of historical significance. A climb to the Giralda tower offers panoramic views of Seville, rewarding visitors with breathtaking vistas of the city.
The Alcazar of Seville, a royal palace, is an architectural marvel that exemplifies the mingling of Christian and Moorish influences. With its intricate Islamic architecture, lush gardens, and beautifully designed courtyards, the Alcazar is a mesmerizing journey through the ages. Exploring its enchanting rooms, like the Hall of Ambassadors and the Baths of Lady Maria de Padilla, provides a glimpse into the opulence of Spanish royalty.
Together, the Seville Cathedral and the Alcazar offer a comprehensive look at the history and heritage of Andalusia. Their proximity to one another makes it convenient for visitors to admire both in a single day.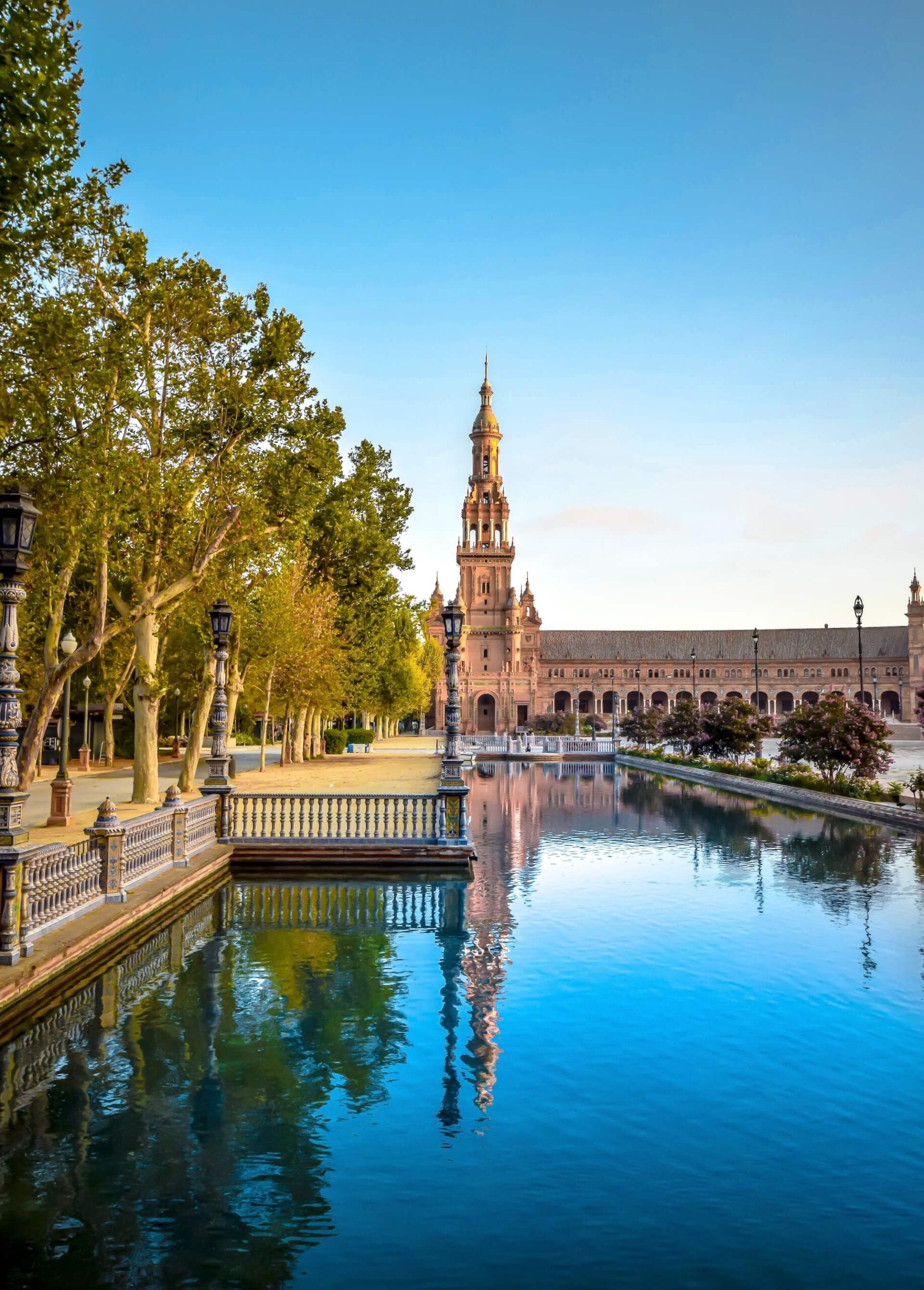 Why is Andalusia Popular Among Tourists?
Andalusia's popularity among tourists is a result of its unique blend of history, art, and culture. The region is known for its passionate Flamenco music and dance, vibrant festivals, Moorish architecture, and beautiful Mediterranean beaches. Its warm climate, delicious cuisine, and friendly locals make it a must-visit destination.
In and Around Places to Visit in Spain When You Plan a Trip to Andalusia
When you visit Andalusia, you'll want to explore its neighboring cities and attractions:
– Granada: Home to the Alhambra Palace, one of Spain's most iconic landmarks.
– Cordoba: Visit the mesmerizing Mezquita-Cathedral and explore the city's historic Jewish Quarter.
– Malaga: A coastal city with a vibrant art scene, including the Picasso Museum.
– Ronda: Famous for its dramatic cliffside views and the Puente Nuevo bridge.
Food to Try on Your Trip to Andalusia
Andalusian cuisine is a delight for food enthusiasts. Savor dishes like:
– Gazpacho: A refreshing cold tomato soup.
– Paella: A rice dish with various ingredients, often featuring seafood.
– Tapas: Small, flavorful dishes that are perfect for sharing.
– Churros with Chocolate: A sweet treat for breakfast or dessert.
Activities to Do on Your Trip to Andalusia
Andalusia offers a wide range of activities for all interests:
– Flamenco Shows: Enjoy an authentic Flamenco performance in Seville.
– Hiking: Explore the Sierra Nevada mountains or go hiking in natural parks like Sierra de Grazalema.
– Beach Days: Relax on the Costa del Sol's beautiful beaches.
– Wine Tasting: Visit a local winery and sample the region's wines.
What You Can See in Andalusia That You Can't See Anywhere Else
Andalusia is unique for its fusion of Moorish, Christian, and Jewish heritage. The stunning Alhambra Palace and the Mezquita-Cathedral in Cordoba are prime examples of this cultural blend, offering an experience you won't find anywhere else in the world.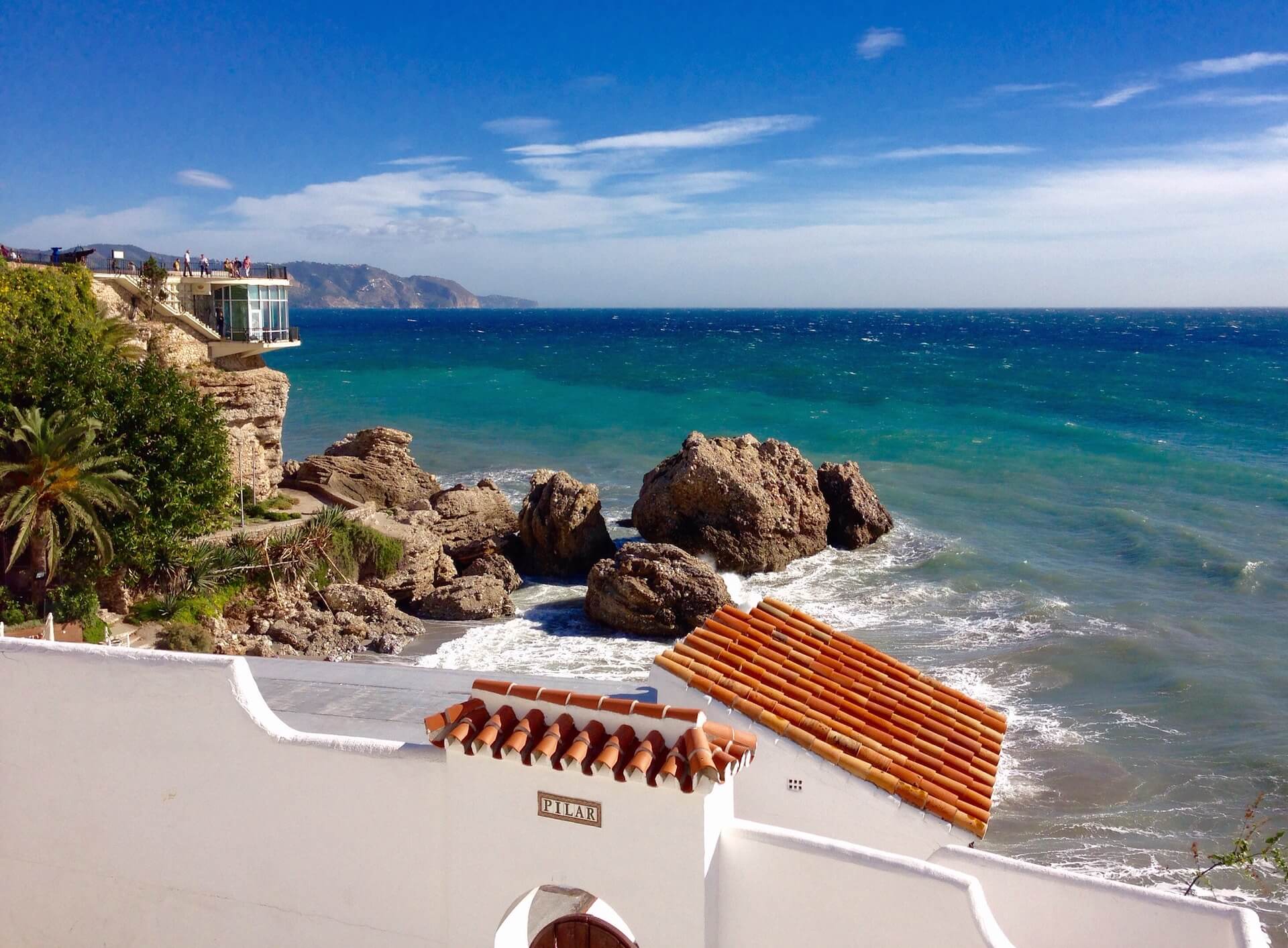 How Many Days Required in Andalusia and Budget
To explore Andalusia thoroughly, plan for a trip lasting at least one to two weeks. A rough budget for a moderate traveler might range from $100 to $150 per day, including accommodation, food, and activities. Keep in mind that costs can vary significantly depending on your preferences.
Best Places to Live in Andalusia
If you're considering an extended stay or relocation, the following cities are highly recommended:
– Seville: As the capital, it offers a vibrant lifestyle with excellent job opportunities.
– Malaga: Known for its expat-friendly environment and beautiful coastline.
– Granada: Offers a slower pace of life and a rich cultural experience.
Suggested Best Resorts or Stays
For a luxurious experience, consider staying at:
– Finca Cortesin: A luxury resort with a stunning golf course on the Costa del Sol.
– Parador de Granada: Located within the Alhambra Palace complex, offering a unique historical stay.
Andalusia, Spain, offers a mesmerizing blend of culture, history, and natural beauty. Whether you're interested in exploring historic sites, enjoying delicious cuisine, or simply relaxing on the beach, Andalusia has something for every traveler. So, pack your bags, immerse yourself in the region's vibrant culture, and create memories that will last a lifetime.
Please leave a comment below, if you enjoyed or find the information helpful. 
This post contains affiliate links, which means we may receive a small commission, at no additional cost to you, if you make a purchase through these links.