Nestled along the Italian Riviera, Cinque Terre is a collection of five colorful fishing villages that offer a picturesque and unforgettable day trip experience. From the stunning coastal scenery to the delectable cuisine, there's no shortage of delights awaiting travelers in this UNESCO World Heritage site. In this article, we'll guide you through a memorable day trip to Cinque Terre, covering essential information, routes, what to carry, must-see sights, must-do activities, culinary delights, and shopping experiences.
The easiest way to access Cinque Terre is by taking a train from major Italian cities like Florence, Pisa, or Genoa. Once you arrive at La Spezia, you can board a regional train that connects all five villages: Riomaggiore, Manarola, Corniglia, Vernazza, and Monterosso. A Cinque Terre Card allows unlimited train rides between the villages, as well as access to hiking trails.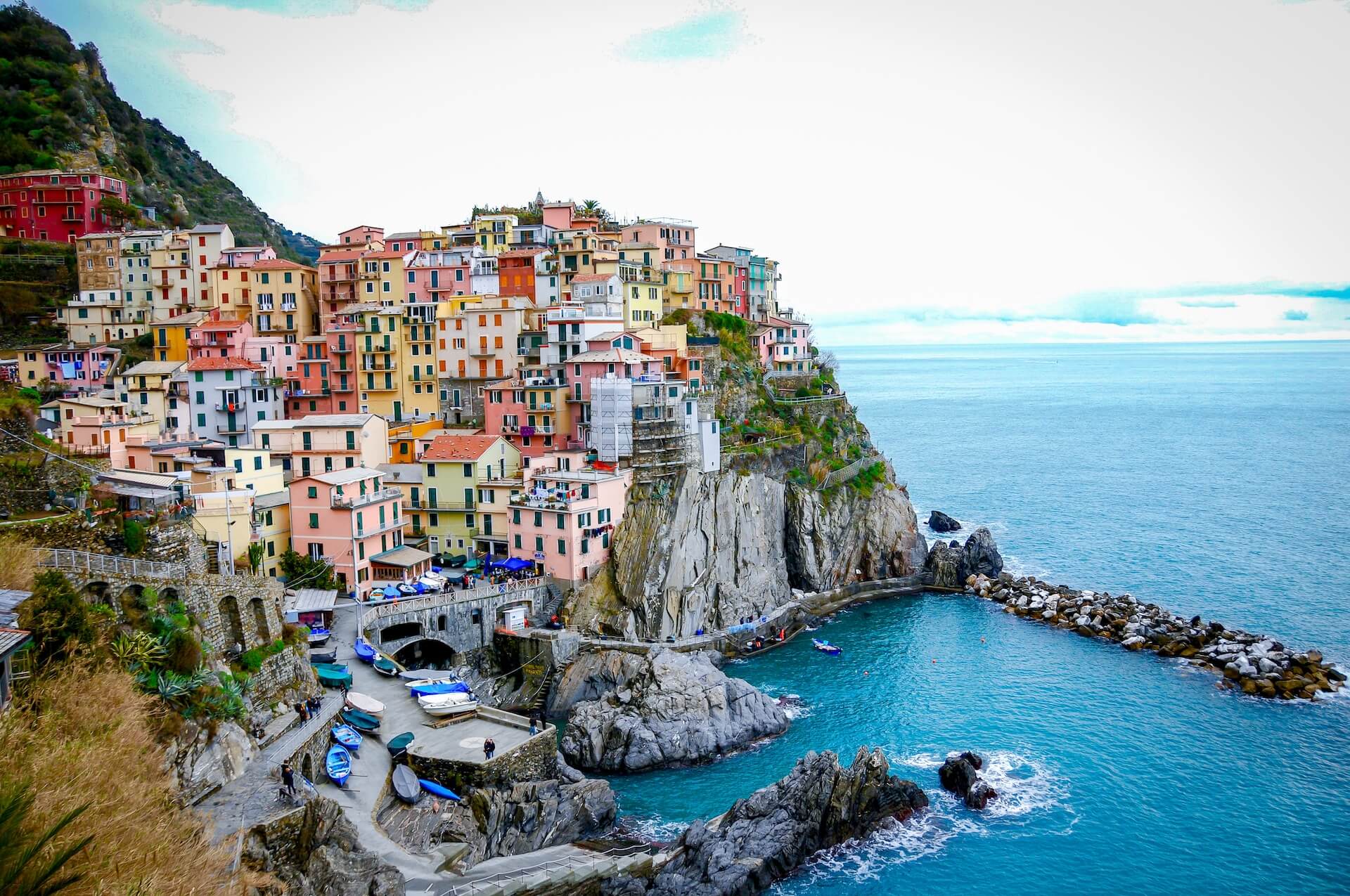 Comfortable walking shoes: You'll be exploring hilly terrain and uneven paths, so sturdy footwear is a must.
Sunscreen and a wide-brimmed hat: The Mediterranean sun can be strong, especially during the summer.
A refillable water bottle: Staying hydrated is crucial, and there are many fountains where you can fill up.
A daypack: To carry your essentials, including your camera and any purchases you make.
A swimsuit and towel: If you plan to take a dip in the crystal-clear waters.
Must-See Sights at Cinque Terre
Via dell'Amore: A romantic coastal path connecting Riomaggiore and Manarola, adorned with love-themed murals.
Manarola Harbor: A charming fishing village with colorful houses clinging to cliffs, providing breathtaking sunset views.
Corniglia: The only village not directly on the sea, it offers a quieter atmosphere and spectacular views from its terrace.
Vernazza: A picturesque harbor with a medieval castle and a wealth of local shops.
Monterosso: Known for its wide sandy beach and historic old town.
Hiking: Embark on the famous Cinque Terre trail, hiking from one village to another. The most popular route is Monterosso to Vernazza.
Swimming: Take a refreshing swim in the clear waters of the Ligurian Sea at one of the designated swimming areas.
Boat Tour: Explore the coastline on a boat tour for a different perspective of the villages.
Visit Churches: Admire the beautiful churches in each village, like the Church of Santa Margherita d'Antiochia in Vernazza.
Photography: Capture the vivid colors and stunning scenery of Cinque Terre with your camera.
Pesto: Cinque Terre is famous for its pesto sauce made with fresh basil, pine nuts, Parmesan cheese, garlic, and olive oil.
Seafood: Enjoy the catch of the day in various delicious preparations, such as seafood pasta or fried anchovies.
Focaccia: Savor the local Ligurian focaccia, often topped with olive oil, rosemary, or cheese.
Gelato: Cool off with a scoop of authentic Italian gelato from a local gelateria.
Limoncino: Taste the refreshing lemon liqueur made with local lemons.
Explore the quaint shops and boutiques in each village for unique souvenirs like hand-painted ceramics, local olive oil, Limoncino, and locally crafted jewelry. Vernazza and Monterosso are particularly known for their shopping options.
A day trip to Cinque Terre is a journey into the heart of Italy's coastal beauty, offering a delightful blend of natural wonders, cultural richness, and culinary delights. Whether you're hiking along rugged trails, savoring the flavors of Ligurian cuisine, or soaking in the stunning vistas of colorful villages, this UNESCO World Heritage site promises a memorable experience. Pack your essentials, hop on a train, and immerse yourself in the magic of Cinque Terre for an unforgettable day trip.

Please let us know if you found this post useful and what you are looking for through comments, we would love to help you out in that..
This post contains affiliate links, which means we may receive a small commission, at no additional cost to you, if you make a purchase through these links.
Photo by Mark Pecar on Unsplash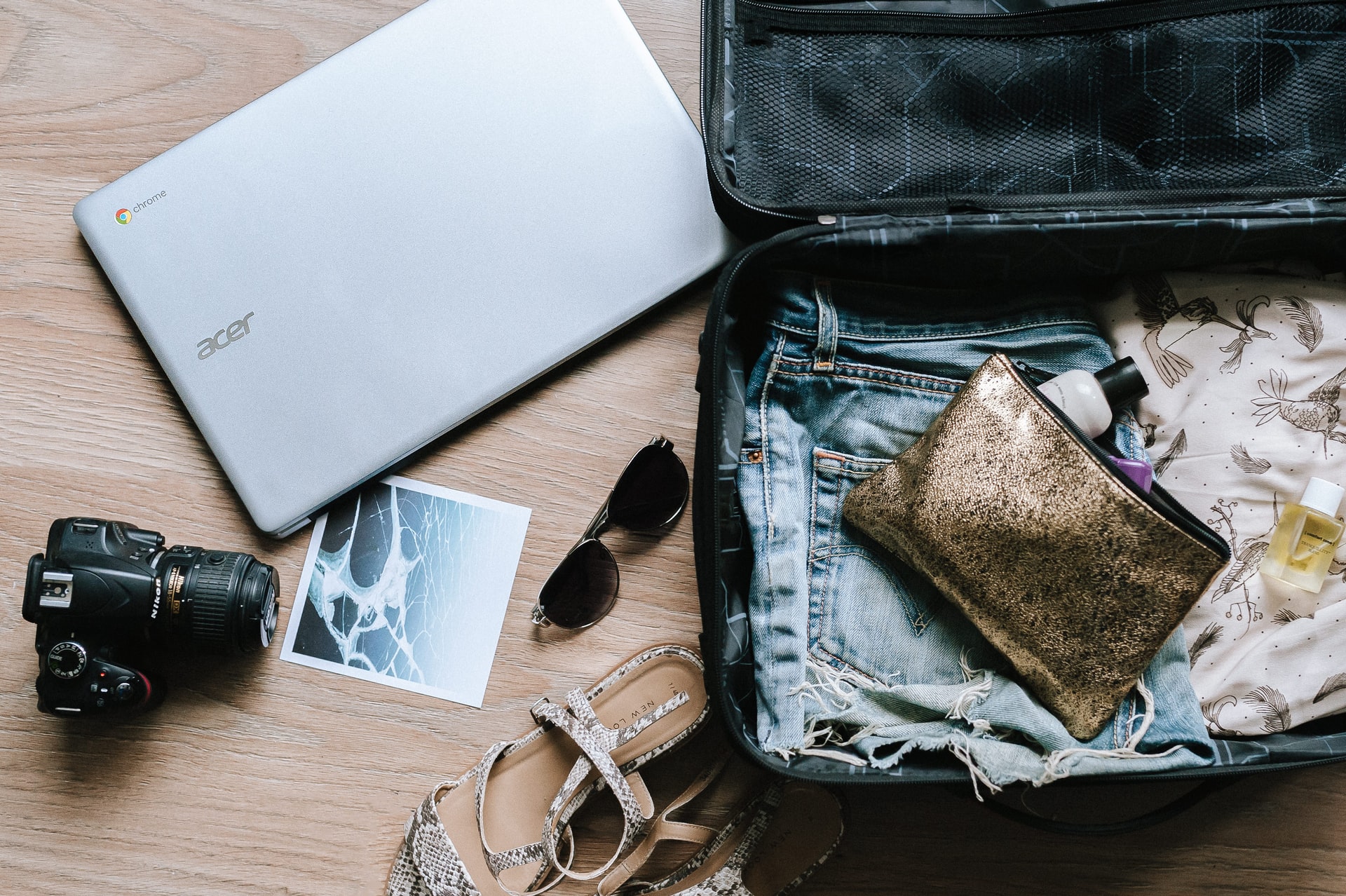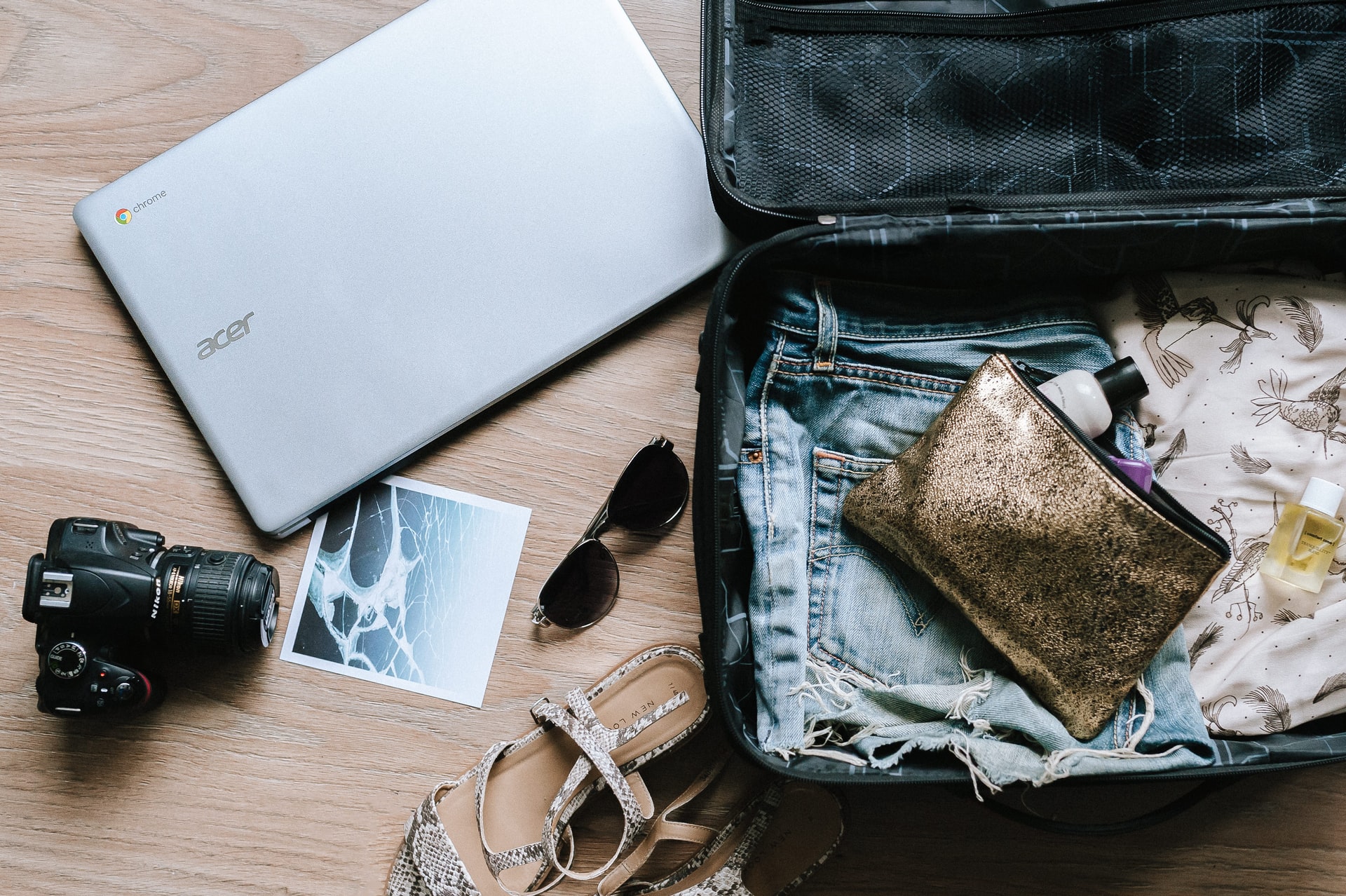 We are with you, here are the essential gadgets to get you covered before you start one. Globetrot untroubled!