Are you planning to visit Granada for your holidays? This article will help you plan your trip for your Granada holidays while suggesting a few best hotels to stay in Granada, Spain. With a wide range to explore from, this province offers you a great deal of sightseeing opportunities. From monuments to shopping centers, beautiful gardens to national parks, and from the cobblestone alleyways to tapas restaurants, Granada, Spain has it all!
Here is a list of some of the places to visit to fully explore Granada, Spain.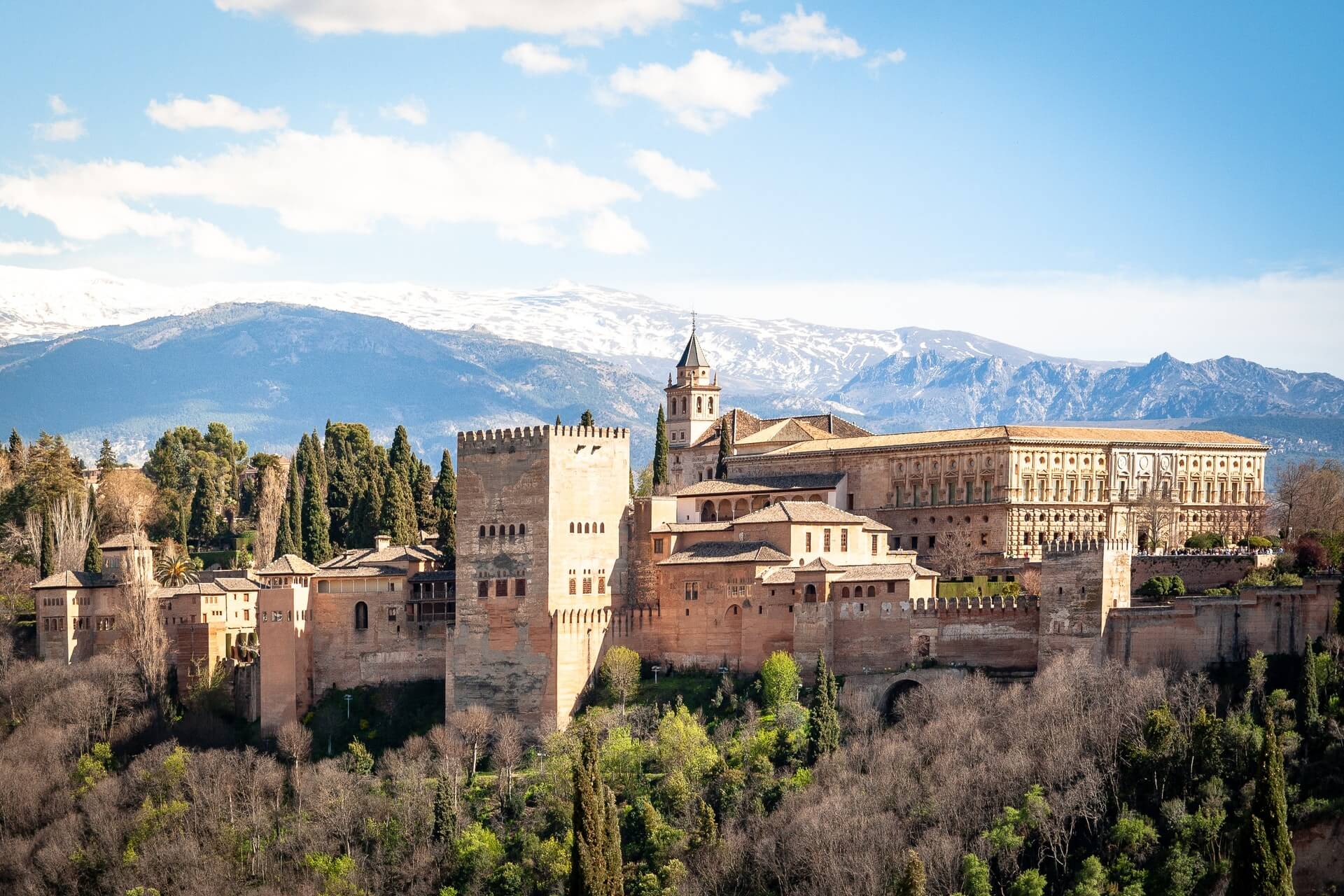 Universally known as the finest specimen of Moorish architecture in Granada, Alhambra has been awarded the UNESCO World Heritage Site title in the early 1980s. The Alhambra Palace has red walls that hold the famous Islamic architecture within themselves. While this historic mighty fortress remains one of the most popular landmarks of Alhambra, it has many ancient buildings and neighborhoods that remind the visitors of the Bohemian style.
Open from 10:00 to 18:30 from Monday through Saturday, the cathedral is one of the best places to go on your visit to Granada. The initial designs of this cathedral were fairly gothic, much different from the Muslim-dominated landmarks in early Spain. However, over the 181 years of the construction of this cathedral, it still preserves Renaissance architecture in the whitewash tiles, stained glass, paintings, and sculptures.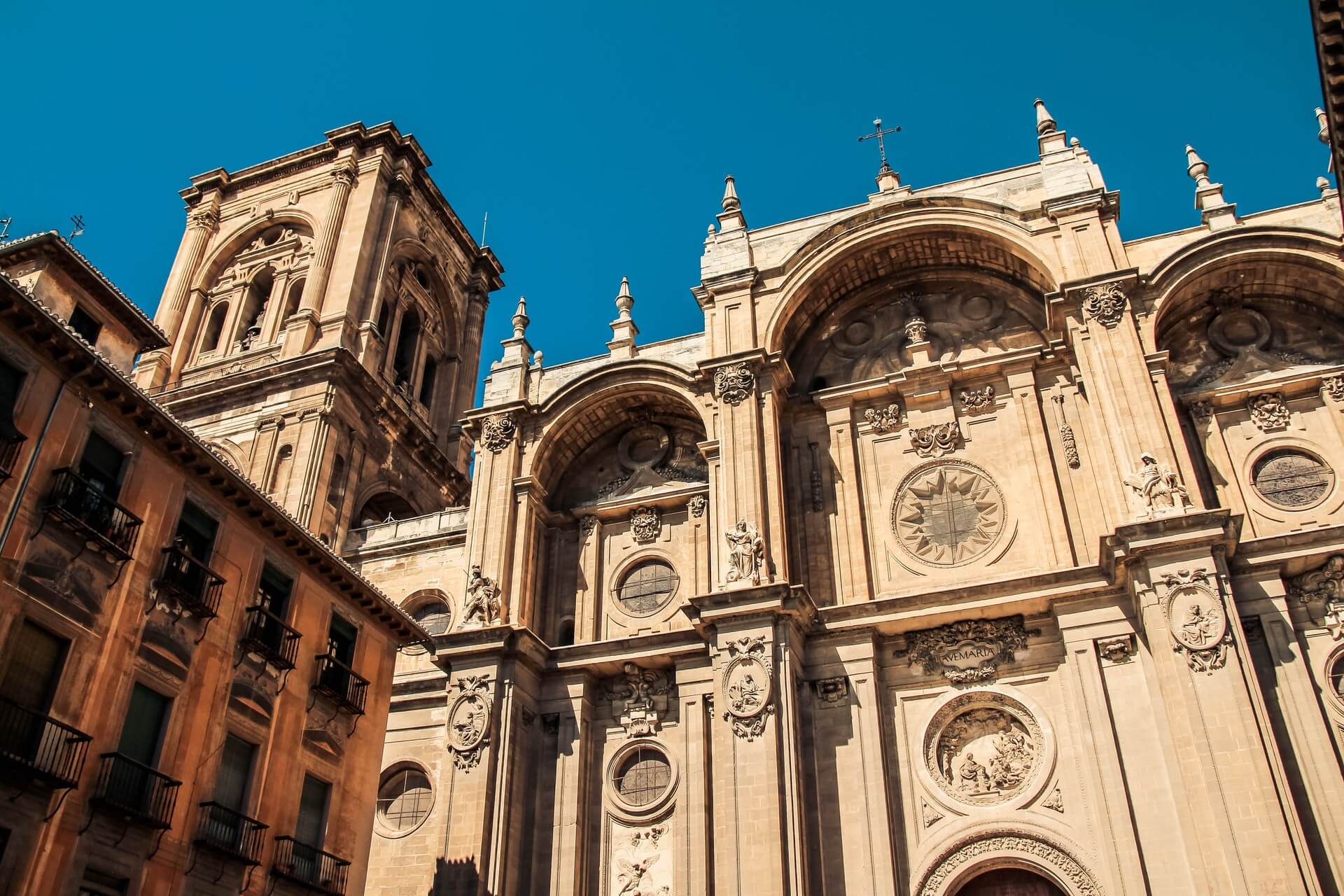 With a population of above 20,000, this town is one of the best places for touring. The natural background of towering mountains and a pollution-free environment can noticeably improve your mood and health if you are planning to stay there for a few days.
Apart from nature's beauty, it is home to many renowned historical landmarks of archaeological remains. These include places like the Dama de Baza, which has the remains of the City of Basti from the Iberian-Roman era.
The scenic view that this coastline offers is breathtaking. With barely enough attraction, yet an appropriate amount of maintenance, the beauty remains as flourished as ever. This region owes its name to its sub-tropical climate of warm winters and hot summers, hence, attracting people throughout the year.
With the area being dotted with fishing spots, mountain villages, and welcoming residents, people from all over the world would have the pleasure of feeling at home.
With the right mix of natural beauty and old-age Berber-style villages, the Alpujarras are the foothills of Sierra Nevada. They provide a wide range of activities, such as biking, hiking, and sightseeing when you are on holiday in Granada, Spain.
Other places to visit outside of Granada province while you are in Spain:
This small village with just over 1000 residents is a great place to explore if you are enthusiastic to find out about the local Spanish town life. Located in Alava, Basque Country, this place is home to numerous local festivities, such as the "Virgen Blanca, which translates to the "White Virgin" in English.
With several reservoirs and four nature reserves, the Alava territory serves as a great place for outdoor sports. Its gastronomic culture involves a wide variety of food festivals with their signature dishes such as the "pintxos", which are canapés with different toppings.
Reusable bottle holds about 20 oz. and fits in car cup holders and backpack pockets. 
BPA-free Water Bottle: Food-safe and made from sustainable and socially responsible materials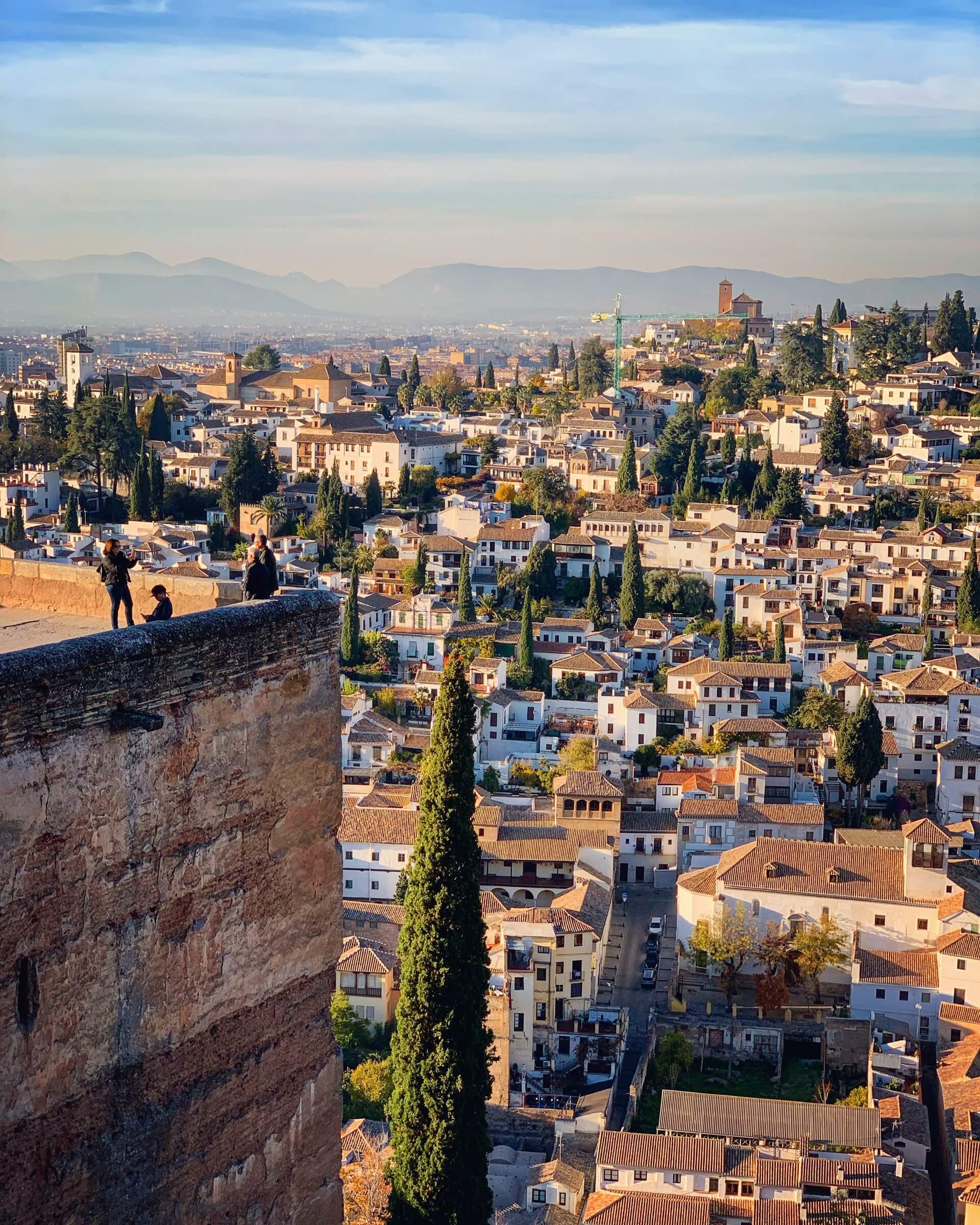 Best hotels in Granada, Spain
This interesting province has an ample number of places for you to stay in, from spacious queen-sized bedrooms to small guesthouses with a stuffy, yet cozy interior.
Parador de Granada
Reflecting at the Moorish Granada, this elegant hotel is in the middle of Alhambra. Since it is one of the most richly historical hotels in Spain, it is way more expensive than the average hotel.
Carmen del Cobertizo
The Carmen del Cobertizo is one of the places that highlight Granada's Moorish background. However, the citrus-scented gardens, modern-day breakfasts, and a warm swimming pool inside the premises balance the heavy ancient vibe of the residency plot.
Hotel Casa 1800 Granada
Offering a dazzling location view, this hotel offers luxurious rooms for a reasonable price. Book now and have a carefree trip to Granada, Spain.
Eurostars Catedral
This Avante-Garde hotel may be expensive but it is worth every penny spent. It defines the city's rich heritage and culture with its ancient building walls decorated with iconic verses from the local Spanish poets. With the Granada Cathedral at walking distance, this hotel carries our Easter processions with great festivity during the season, something you would not want to miss.
From the Moorish Granada cobblestone streets to the aesthetic and Renaissance art museums; there are endless ways to enjoy your visit to Granada, Spain. Although small, this city has several historical landmarks, stretching from the renowned Granada Cathedral to the Plaza Nueva.

Please let us know if you found this post useful and what you are looking for through comments, we would love to help you out in that..
This post contains affiliate links, which means we may receive a small commission, at no additional cost to you, if you make a purchase through these links.