The Scandinavian design trend known as Japandi combines the minimalism and functionality of Scandinavian design with the timeless elegance of traditional Japanese aesthetics to create a harmonious and serene living space.
Whether you're a fan of sleek and modern or rustic and cozy, all-modern Japandi is a versatile design trend that can work for any home. In this blog post, we'll explore 5 ways to add Japandi vibes to your home decor and create a space that feels both calming and stylish.
From Minimalism to Zen – Elevate Your Home Décor with Japandi Accents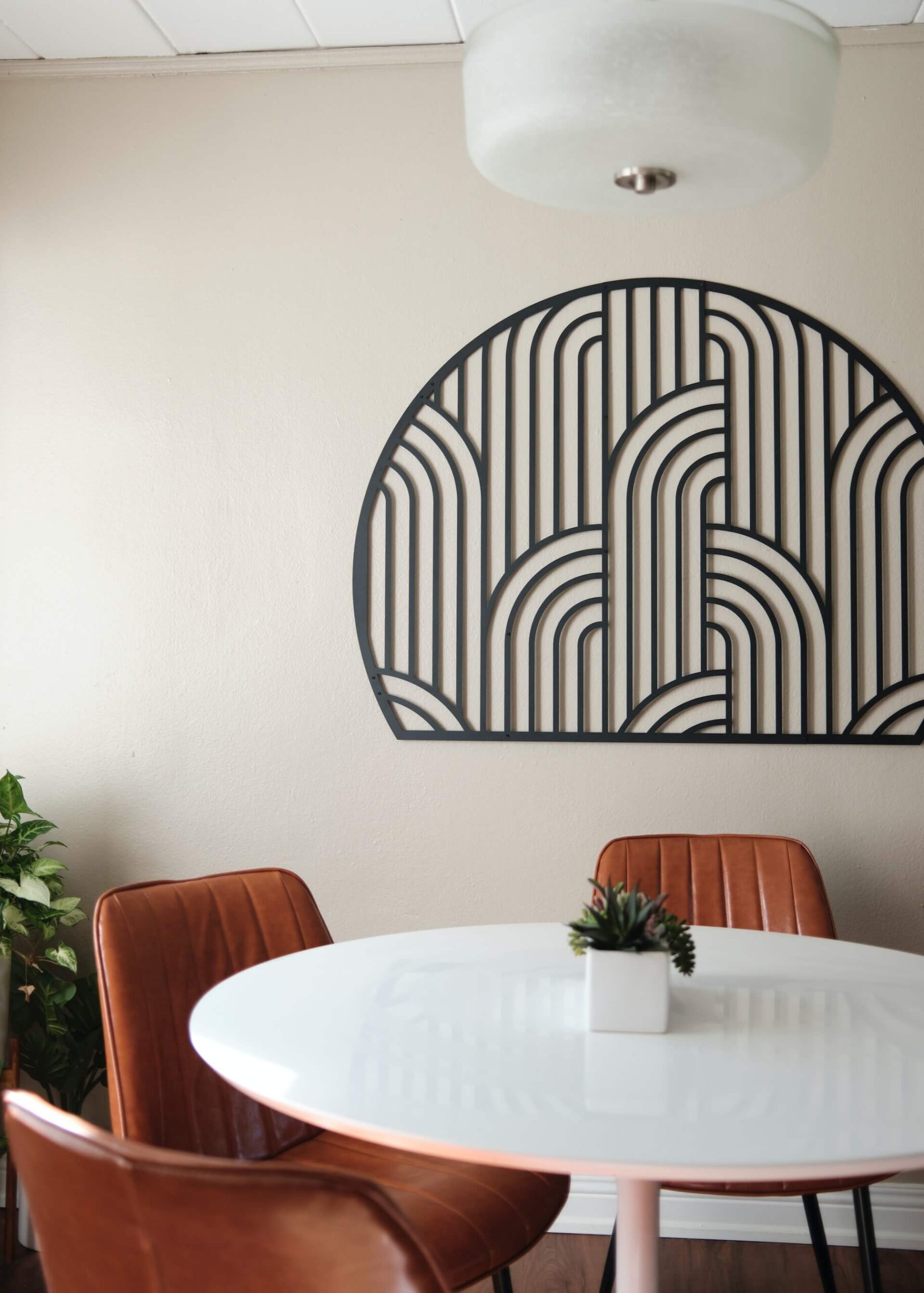 If you're looking to give your room a all-modern Japandi makeover, starting with furniture and decorative items is a great way to quickly achieve the look. To stay true to Japandi's minimalistic approach, look for vases, ornaments, and decorations in simple shapes and neutral colors. Avoid busy patterns and instead focus on solid colors and understated accents.
The beauty of Japandi decor is that it doesn't require a complete overhaul of your current aesthetic. You can incorporate Japandi elements into your existing decor for a subtle yet impactful change.
Back to Basics – Starting Your Japandi-Inspired Home with a Neutral Palette
Imagine a color palette of muted hues and natural materials, which are the hallmark of this style. Nordic design features warm neutrals such as oatmeal, cream, beige, and tan that can provide the perfect foundation for your space. Think furniture, bedding, and window treatments in these soothing shades to create a serene and cohesive environment. Then, add pops of rich, deep accent colors that pay homage to traditional Japanese design, like indigo blue, moss green, and dark gray.
Elevate Your Floors – The Importance of Japandi Rugs in Home Design
Rugs play a vital role in Japan-inspired interiors, providing the perfect foundation for your space. Neutral-toned rugs are ideal for creating a serene and cozy ambiance, especially in large rooms with hard surfaces like concrete or wood. They can help to determine the color scheme of the room, adding warmth and comfort to your space.
When selecting a rug for an all modern Japandi home, keep it simple and stick to basic designs, as the pattern isn't a priority in this design style. Instead, focus on subtle textures or finishes, such as a light wash or ombre effect, which can add depth and interest to the room without overpowering the overall aesthetic. If you don't want to break the bank and still utilize a Japandi rug, then you can find an all-modern coupon at Retailmenot.
Mix and Match – Contrasting Wood Tones in Japandi Home Décor
Handmade wooden furniture is a true highlight of any Scandinavian or Japanese home. Traditional Japanese furniture often features darker wood tones, while Scandinavian furniture leans towards lighter tones.
One way to infuse Japandi style into your home is to create a contrasting effect between light and dark woods. With no more than three different shades and textures of wood, you can achieve a more cohesive and harmonious design. Whether you prefer a more traditional or modern look, incorporating wood elements into your decor can bring warmth and natural beauty to your space. Did your favorite Japandi inspired table get lost in shipping? Here's a complete guide to allmodern return policy to help you navigate the returns!
The Art of Minimalism – Finding Japandi-Inspired Wall Art
Artwork is a powerful tool in bringing Japandi style into your home. Whether it's intricate line drawings or bold blocks of color, or a breathtaking landscape of Japan, all Japandi wall art is characterized by a commitment to minimalism. If you've bought an art piece that doesn't match the Japandi theme you're going for, then check out the all-modern return policy here and get it returned!
When choosing frames for your Japandi wall art, consider options made of white or neutral-colored wood for a classic look that complements the natural feel of the artwork. For a more modern touch, slim black frames can be an effective choice. The key is to find a balance between the traditional and the contemporary and to let the artwork speak for itself.
Embrace the Japandi Aesthetic!
With its clean lines, soothing colors, and focus on natural materials, Japandi design is a perfect choice for anyone looking to create a calm and welcoming atmosphere in their home. By following these five simple tips, you can easily incorporate Japandi style into your decor and transform any space into a relaxing sanctuary. Remember to keep things simple and uncluttered, embrace natural textures and materials, and don't forget to take advantage of the all modern coupon!
This post contains affiliate links, which means we may receive a small commission, at no additional cost to you, if you make a purchase through these links.