Creating a Zen Garden may not be everyone's cup of tea but sitting in especially a rooftop one is something everyone can enjoy, regardless of their opinions about Zen.
Typically, a temple garden originated in Japan, but Zen gardens are currently the hottest trend. People aren't sticking to having them in just their backyards; you'll see them everywhere from offices to hotels, and even rooftops.
A Zen Garden is a quiet, sensory space that is filled with a feeling of peace, meaning, and respect.
The designs are based on the five elements of nature: fire, earth, water, metal, and wood. The idea behind this is to harness the power of the elements to bring serenity into the area. Each element is carefully chosen concerning the meaning and symbolism behind them.
The reason for choosing each element to be represented in the Zen Garden is because each element represents an important part of nature: mountains, trees, rocks, etc. Through the use of creative design techniques, these elements match and contrast in various ways, building up a sense of mystery and uniqueness to the garden.
A typical Zen Garden, even if done on a small budget, has a way of inviting you to sit down, relax, and self-reflect.
What Types of Zen Gardens Are There?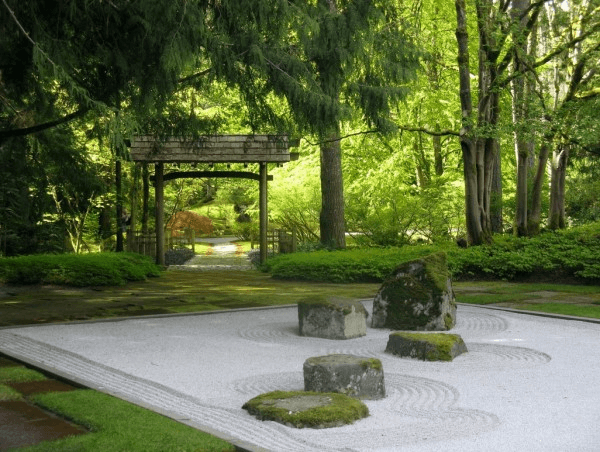 A lush and peaceful rock garden.
(
Source
)
Zen Rock Garden, Zen Sand Garden, or Waterless Zen Gardens are exceedingly popular on the internet. They're highly fashionable, especially with the current awareness of mental and physical wellness. You don't need a large outdoor space to make this divine garden; simply place some sand and rocks in your chosen space and rake the sand to represent lakes or the sea, while the rocks represent the mountains.
Shop these Zen garden statues and Zen Garden ornaments, for a relaxing rooftop Zen Garden.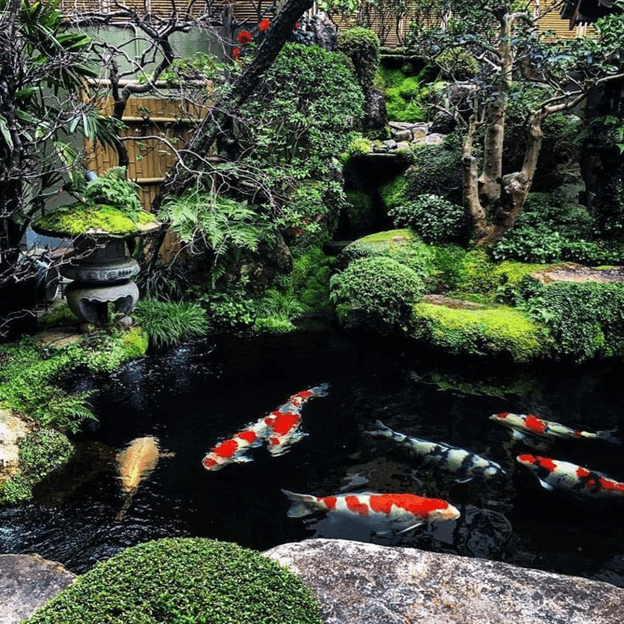 A small koi pond set in the corner of a garden.
(
Source
)
Representing lakes or the sea, as well as the colors of nature, Koi Fishponds are a beautiful addition to your rooftop Zen garden. They can be as big or as small as space allows, so you don't need to worry about anything!
Japanese Bamboo Water Feature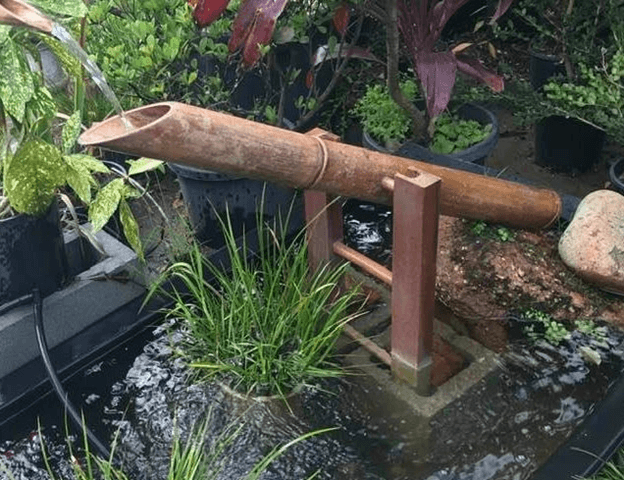 A shishi-odoshi placed in a rock pond.
(
Source
)
Shishi-odoshi, or Japanese bamboo water feature, is the quintessential element of Zen gardens. A tube of bamboo has a water source lightly trickling into it, which pushes the tube down, causing a sudden, measured noise. Though its purpose is to scare away birds, it is incredibly peaceful to watch on a rooftop garden.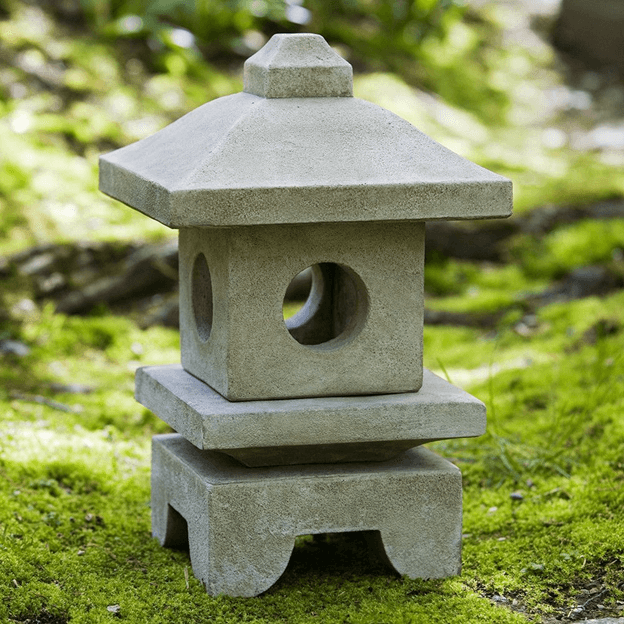 A small Japanese lantern in a Zen Garden.
(
Source
)
Typically made of stone, Japanese lanterns bring a look of their own to mini Zen Garden. They are usually placed on the ground next to seating areas or water so that they can provide both beauty and light.
So, if this hasn't convinced you to create your very own Zen rooftop garden, there are many other types of Zen gardens you can look into for yourself! After all, their purpose is to help you find a peaceful and balanced state of mind, and a serene space to sit in.
This post contains affiliate links, which means we may receive a small commission, at no additional cost to you, if you make a purchase through these links.