Do you know what is the best part about moving into a brand-new home is? You get to decide how you want to decorate. House accessories can add a lot to the overall look of a room. So we have compiled some easily manageable tips for selecting sleek accessories from Apartment Therapy Marketplace to enhance the look of your home.
Displaying Items that are Meaningful to you
Meaningful items contribute a lot to the beauty of a room. They not only let visitors know about your personality and life but also serve to add to the environment of the house. A collection of treasured family pictures in different frames can bring real warmth to a bedroom, living room, or even a kitchen.
Books can also be used as meaningful accessories in your room. You can have a nook for classic novels which have been passed down through generations. You can choose from Apartment therapy Bazaar's wide furniture collection for this purpose. You can utilize books as accessories by displaying titles that communicate something about your outlook on life or your beliefs.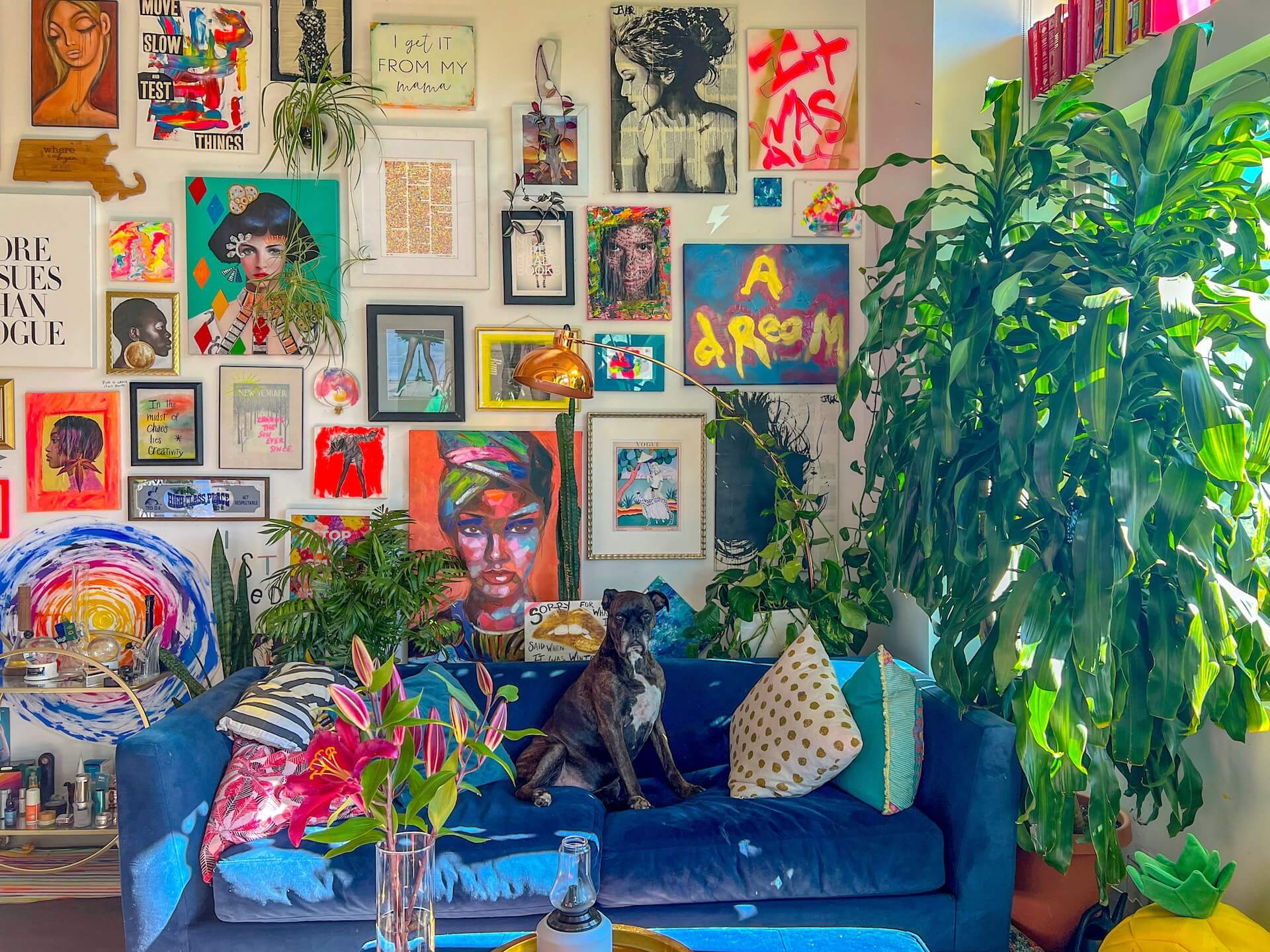 Considering the size of the Shelf or Table
Glass sculptures, books, artificial flowers, and candles are just a few examples of the items you can put on your shelves, whether it's in the guest bedroom or the dining room. It is important to pair accessories with shelves corresponding to the appropriate size. You should avoid putting too many accessories on your shelves. You can also make sure to measure that space, allowing for 2-3 inches of free space.
The same rule applies to countertops and coffee tables. Vases, figurines, and framed photos only look appealing when there is plenty of free space surrounding them. After you arrange your accessories on the countertop of your choice, you can step back and survey if there are too many items cluttering your space.
Making Your Art and Accessories Align With Each Other 
Aligning housing accessories is tricky but not difficult. If you have a framed print of any other piece of wall art that you adore, you can build an atmosphere around it that is both comfortable and trendy. Maybe you have a classic print featuring flowers or scenery that you would like to hang up. This would pair well with dark wood or a bright green frame for a photograph or a yellow pot for a houseplant, which you can hunt from Apartment Therapy Bazaar!
You can also choose a lamp whether standing or on a side table one to be near your favorite wall art to feature all the lovely textures and colors related to the artwork. Try to choose a light that goes well with the other lamps in the room. If you are going to choose stainless steel lighting for your artwork for example in your bedroom, then you can go with a stainless-steel base for your bedside table lamp.
Paying Attention to Patterns
For apartment décor, you can use a quilt or comforter on the bed in your guest bedroom like a dramatic zig-zag patterned blanket. Perhaps you have an area rug with the same type of pattern in a different shade. A fun accessory for the room could be a hanging Boston fern. To help echo the zig-zag pattern in the room, the distinctive fronts of a Boston fern can be a great help.
Apartment Therapy Marketplace is a unique online platform that stands out for several reasons:
Curated Selection: The marketplace offers a carefully curated selection of products, furniture, and decor items from various sellers. This ensures that customers find high-quality and stylish items for their homes.
Focus on Home and Living: Apartment Therapy Marketplace specializes in home and living products, making it a go-to destination for those looking to furnish and decorate their living spaces.
Unique and Vintage Finds: The marketplace is known for featuring unique and vintage items that are not commonly found in mainstream retail stores. This gives customers a chance to discover one-of-a-kind pieces with character and history.
Support for Independent Sellers: It provides a platform for independent sellers, artisans, and small businesses to showcase their products and reach a wider audience. This supports the local and handmade community.
Community and Inspiration: Apartment Therapy Marketplace fosters a sense of community among buyers and sellers who share a passion for home decor and design. It also serves as a source of inspiration for those looking for creative ideas for their homes.
Trusted Source: As a part of Apartment Therapy, a popular home and lifestyle website, the marketplace benefits from the trust and reputation of the larger brand.
Overall, Apartment Therapy Marketplace offers a unique shopping experience that combines curated products, vintage finds, support for independent sellers, and a strong sense of community and inspiration for home enthusiasts.
Apartment décor requires a certain amount of work but once you have got the hang of it, things will seem a lot easier. You can always go to Apartment Therapy Bazaar to buy accessories you may need along with discovering new ideas that align with the way you want your apartment to look.
This post contains affiliate links, which means we may receive a small commission, at no additional cost to you, if you make a purchase through these links.