Uyuni, Bolivia, is a place of wonder and enchantment. It is renowned for the Salar de Uyuni, the world's largest salt flat, which stretches over 10,000 square kilometres. Uyuni offers a unique blend of natural beauty, cultural richness, and a sense of isolation that makes it an unmissable destination for adventurous travellers.
Where is it Uyuni Located?
Uyuni is located in the southwestern part of Bolivia, in the Potosi region, near the borders with Chile and Argentina. It sits at a high altitude, around 3,656 meters (11,995 feet) above sea level, making it one of the highest cities in the world.
What is the Best Time to Visit Uyuni, Bolivia?
The best time to visit Uyuni is during the dry season, which typically runs from May to October. During this period, the salt flats are dry, creating a vast, mirror-like surface that reflects the sky and surrounding landscapes. It's an ideal time for breathtaking photography and exploration.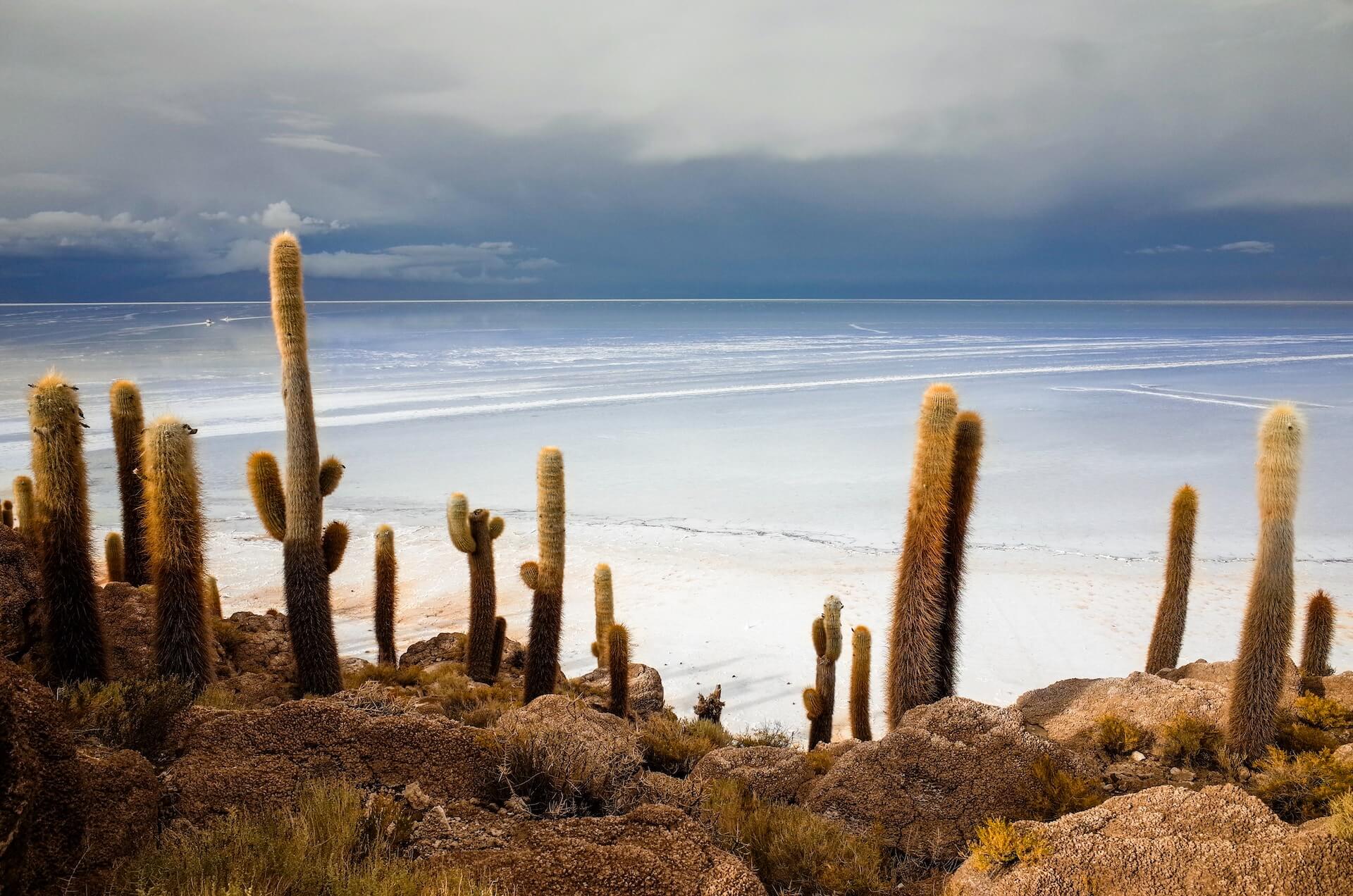 Uyuni town offers a range of accommodations to suit different budgets, including hostels, hotels, and guesthouses. Many of these options provide basic amenities, but you'll find the necessary comfort for your stay.
What is There to See in Uyuni, and How Many Days are Required?
Uyuni's main attraction is the Salar de Uyuni itself. To explore this vast expanse of dazzling white salt and its unique features, such as the Isla Incahuasi with its giant cacti, you'll need at least one full day. However, to fully experience the surrounding attractions, including the Eduardo Avaroa National Park with its colourful lagoons and flamingos, you should plan on spending 3 to 4 days.
Is There a Guided Tour in Uyuni?
Guided tours are highly recommended when exploring Uyuni and its surrounding attractions. Knowledgeable local guides will ensure your safety and provide insights into the region's natural wonders and cultural significance. Tour operators like Uyuni Adventures offer a variety of packages to suit your interests and time constraints.
Best Places to Stay in Uyuni
Nearby Cities and Good Resorts
Potosi, a few hours away from Uyuni, is known for its rich mining history, while Tupiza offers stunning canyons and horseback riding opportunities. In terms of resorts, Inca Utama Hotel & Spa near Lake Titicaca offers a luxurious retreat for those seeking a different Bolivian experience.
Bolivian cuisine is diverse and worth exploring. Don't miss the opportunity to savour salteñas, a delicious pastry filled with meat and vegetables. Also, try quinoa soup, llama meat dishes, and the popular Bolivian snack, anticucho (marinated and grilled skewered meat).
Any Other Activities or Entertainment Specific to the Place
Apart from the natural wonders, Uyuni offers cultural experiences. You can visit the train cemetery, where old locomotives have been abandoned in the desert, or engage with the local indigenous communities to learn about their way of life and traditions.
Uyuni, Bolivia, is a captivating destination that promises a unique and surreal adventure for those who venture to its breathtaking landscapes. With its shimmering salt flats, vibrant culture, and the opportunity to explore the high-altitude wonders of the Andes, Uyuni is an experience you won't soon forget. Whether you're a nature lover, an adventure seeker, or a culture enthusiast, Uyuni offers something truly special for every traveller.
Please leave a comment below, if you enjoyed or find the information helpful. 
This post contains affiliate links, which means we may receive a small commission, at no additional cost to you, if you make a purchase through these links.