Nestled amidst the majestic Austrian Alps, Salzburg, known as the "City of Mozart," is a captivating destination that beckons travellers with its rich cultural heritage, stunning architecture, and breathtaking natural landscapes. While a day may seem too short to fully explore all that Salzburg has to offer, a well-planned day trip can provide an enchanting taste of this picturesque city. In this guide, we will unveil the allure of a day trip to Salzburg and provide you with all the essential information to make your visit a memorable one.
Salzburg is well-connected by train from major cities in Austria and neighbouring countries. The Salzburg Hauptbahnhof (main train station) is centrally located, making it convenient to explore the city on foot or by public transportation.
If you prefer to drive, Salzburg is easily accessible via the A1 and A10 highways. However, keep in mind that parking within the Old Town can be challenging, so it's advisable to park in one of the designated parking lots on the outskirts and use public transport.
Several bus companies offer day trips to Salzburg from nearby cities like Vienna and Munich. This option is convenient if you prefer a guided tour.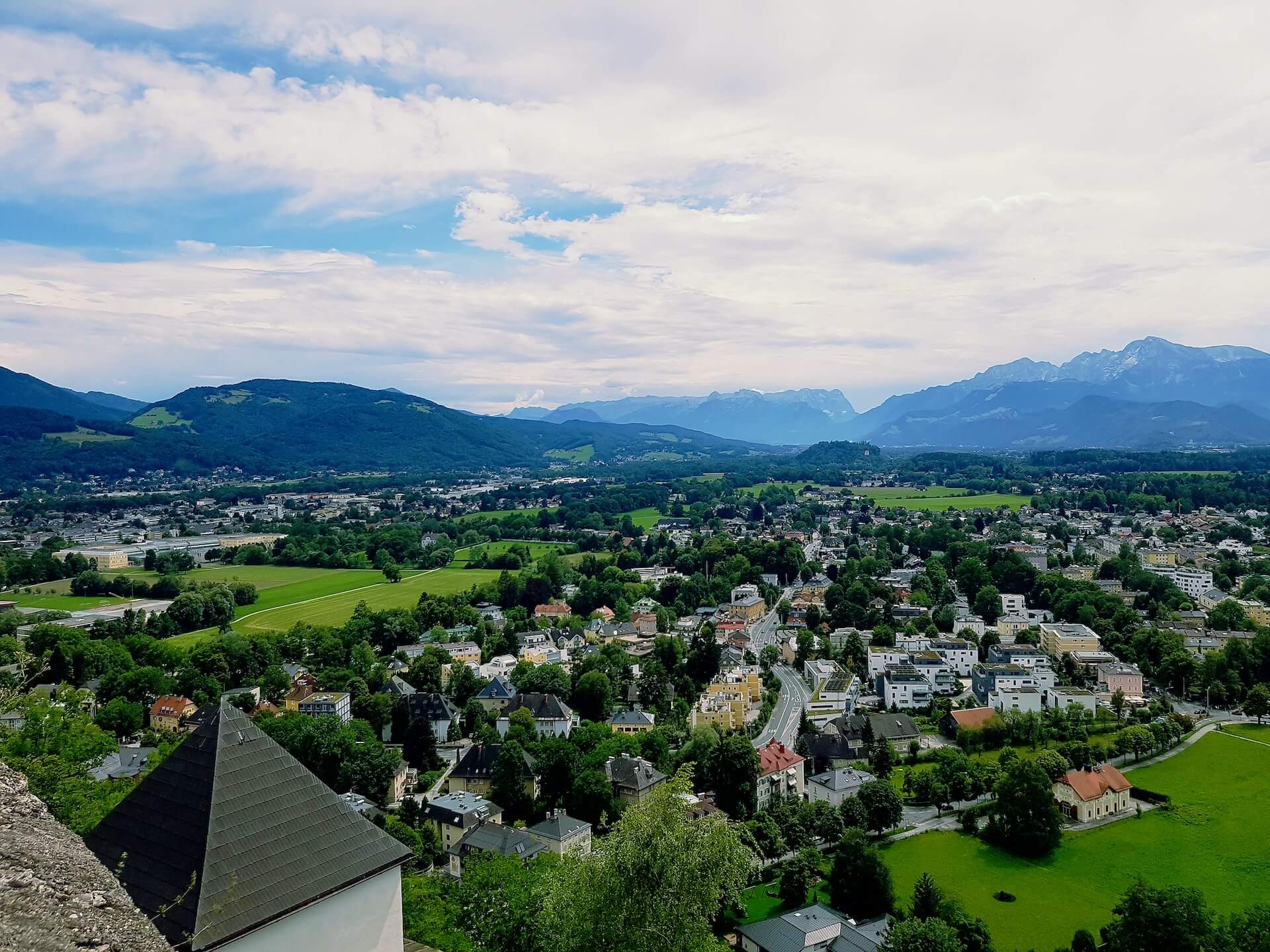 Must-See Attractions at Salzburg
Salzburg's Old Town is a treasure trove of history and culture. Its well-preserved medieval streets, charming squares, and baroque buildings will transport you back in time. Don't miss:
– Residenzplatz: A central square surrounded by historic buildings and the Residenz Palace.
– Mozartplatz: A square dedicated to the famous composer, with a statue of Mozart at its center.
– Getreidegasse: A bustling shopping street with intricate wrought-iron signs and Mozart's birthplace.
2. Hohensalzburg Fortress
Perched atop a hill, Hohensalzburg Fortress offers panoramic views of the city and the Alps. You can explore the fortress, visit museums, and enjoy the awe-inspiring vistas. The funicular ride up to the fortress is an experience in itself.
3. Mozart's Birthplace and Residence
Salzburg is the birthplace of Wolfgang Amadeus Mozart, and you can delve into his life and work at two museums:
– Mozart Geburtshaus (Birthplace): Explore the house where Mozart was born and see original manuscripts.
– Mozart Wohnhaus (Residence): Discover his family's home and learn more about his life and musical career.
4. Mirabell Palace and Gardens
Mirabell Palace is renowned for its baroque architecture, but it's the Mirabell Gardens that steal the show. Take a leisurely stroll among flowerbeds, statues, and fountains. It's an oasis of tranquility in the heart of the city.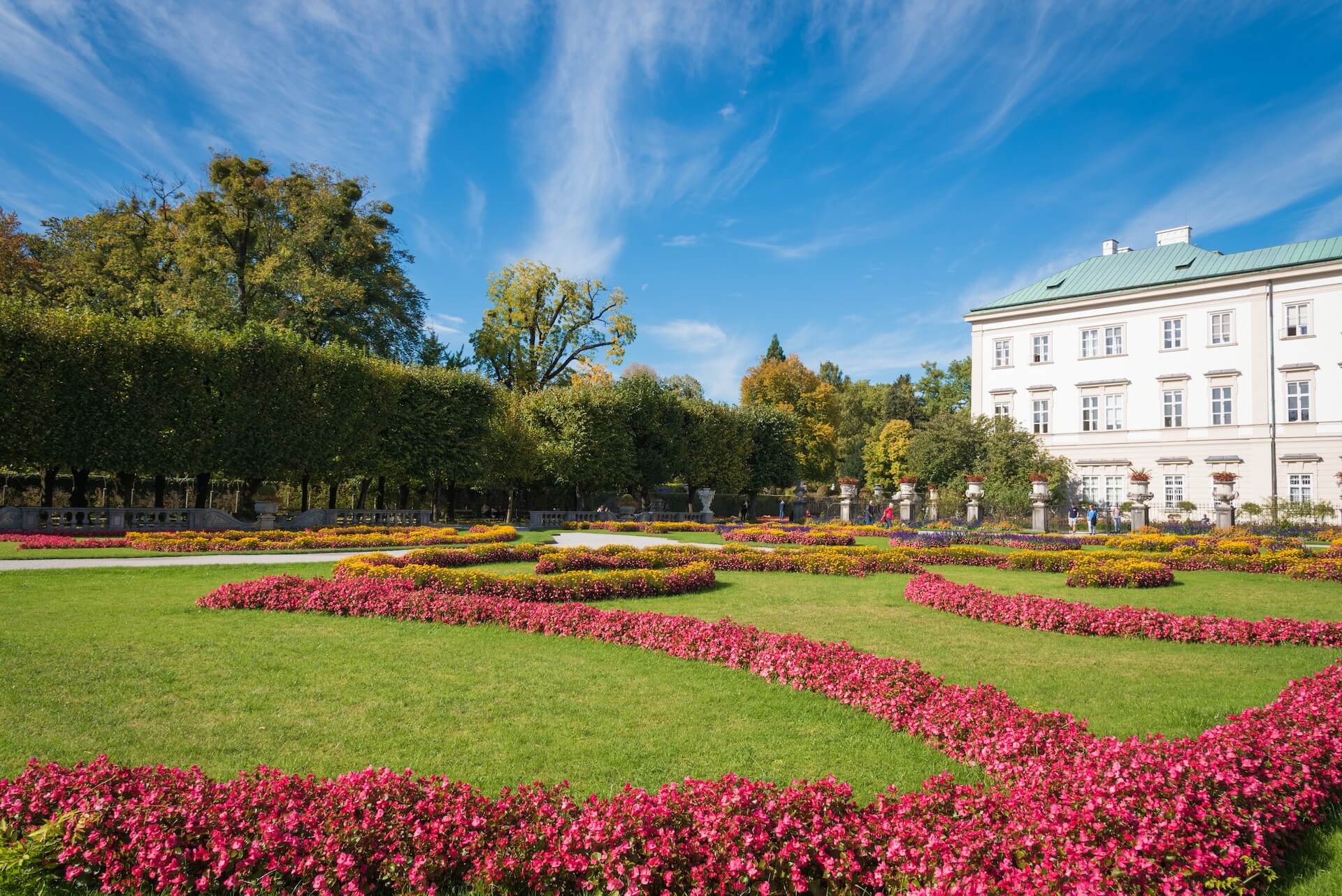 For fans of the iconic film "The Sound of Music," a themed tour will take you to filming locations like the Mirabell Gardens, Leopoldskron Palace, and Nonnberg Abbey. Sing along to classic songs as you relive the movie's magic.
Austrian cuisine is a delightful blend of flavors, and Salzburg offers a chance to savor traditional dishes. Don't miss out on:
– Schnitzel: Thin, breaded and fried meat, usually served with potato salad.
– Strudel: A sweet or savory pastry with flaky layers.
– Sachertorte: A decadent chocolate cake with apricot jam and a shiny chocolate glaze.
Visit a local café, such as Café Tomaselli or Café Mozart, for a cup of Austrian coffee and a slice of cake.
Practical Tips for Travellers
– Currency: Austria uses the Euro (EUR). Credit cards are widely accepted, but it's a good idea to carry some cash for small purchases.
– Language: German is the official language, but many people in Salzburg speak English, especially in tourist areas.
– Weather: Check the weather forecast and dress accordingly, especially if you plan to explore the fortress or stroll through the gardens.
– Opening Hours: Many museums and shops in Salzburg close early, so plan your visit accordingly. Some attractions may also be closed on certain days.
– Local Transportation: Salzburg has an efficient bus system. Consider purchasing a Salzburg Card, which provides unlimited bus travel and free or discounted entry to many attractions.
A day trip to Salzburg is like stepping into a fairy tale. Its historic charm, musical legacy, and stunning scenery make it an ideal destination for travellers seeking a taste of Austria's culture and history. While a single day may not be enough to explore every corner of Salzburg, this guide should help you make the most of your visit, ensuring that you leave with cherished memories of this enchanting city.
Please leave a comment below, if you enjoyed or find the information helpful. 
This post contains affiliate links, which means we may receive a small commission, at no additional cost to you, if you make a purchase through these links.