Jaipur, the greatest city of the Indian state of Rajasthan and its shining gem, is also the capital of the state. In 2011, the citywide census recorded a population of 3.1 million people, making it the ninth most populated metropolis in the country. The Pink City is another name for Jaipur because of the overall color scheme of its structures. It is 268 kilometers (167 miles) from New Delhi, the national capital. The Kacchawa Rajput prince Jai Singh II, the Lord of Amer, created Jaipur in 1727, and it is named after him.
Jaipur is a well-known tourist destination in India, and it forms part of the west Golden Triangle tourist circuit with Delhi and Agra. It also serves as a hub and center for visiting other tourist attractions in Rajasthan, including Jodhpur, Jaisalmer, Udaipur, Kota, Mount Abu, and Simla.
Because of the tint of the stone used exclusively for building all structures, Jaipur is also known as or has earned the nickname "Pink City." Because pink is believed to be the color of hospitality, Maharaja Ram Singh of Jaipur painted the entire city pink to greet visitors. Residents have faithfully continued the custom and are now required by law to keep the pink tint.
Travel within Rajasthan had previously been limited to road and rail. However, flights now connect Rajasthan's three major airports (at Jaipur, Udaipur, and Jodhpur), which began in September 2016.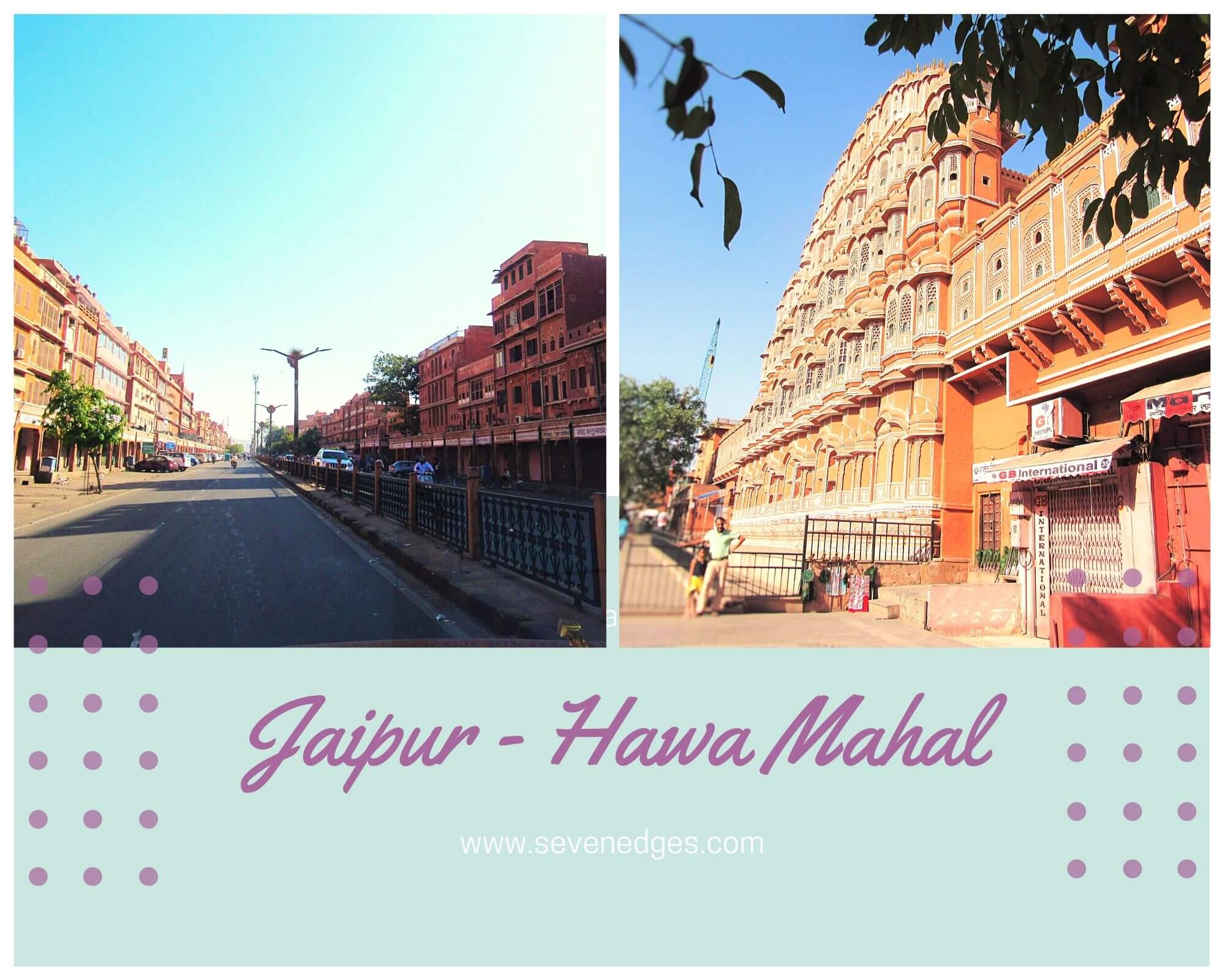 The Hawa Mahal, also known as the 'Palace Of The Winds,' is a notable tourist attraction and a major landmark in Jaipur, Rajasthan, India. It is located in the center of the picturesque Pink City, which is recognized for its rich cultural and architectural past. This stunning building, built-in 1799 by Maharaja Sawai Pratap Singh of the Kachhwaha Rajput dynasty, is primarily a high screen wall constructed of pink and red sandstone that allowed royal women to have a glimpse of street festivities and lively city life while remaining hidden from public view.
It is accessible to the public every day from 9:30 a.m. to 4:30 p.m. However, the best time to see it is early in the morning when the sun's golden rays fall on this magnificent structure, making it appear more elegant and beautiful. The historical items on display in the mahal's museum provide a look into the Rajputs' illustrious past, cultural legacy, and opulent lifestyle. To get to the place, one can take a taxi or charter a car. City Palace of Jaipur is another attraction which is near to Hawa Mahal and can be seen together.
Shop Rajasthan trip Essentials:
Stroll Through Amber Palace
The Amber Palace, 11 kilometers from Jaipur and only 27 minutes from the Hawa Mahal, has been designated as a World Heritage Site by UNESCO as an example of Rajput military hill architecture.
Amber Palace, Amber Fort, Amer Palace, and Amer Fort all refer to the same location. Amer is a Hindi word. The name's origins are the subject of numerous theories. Some believe it came from the Ambikeshwar Temple, while others believe it came from Amba, the world's defender.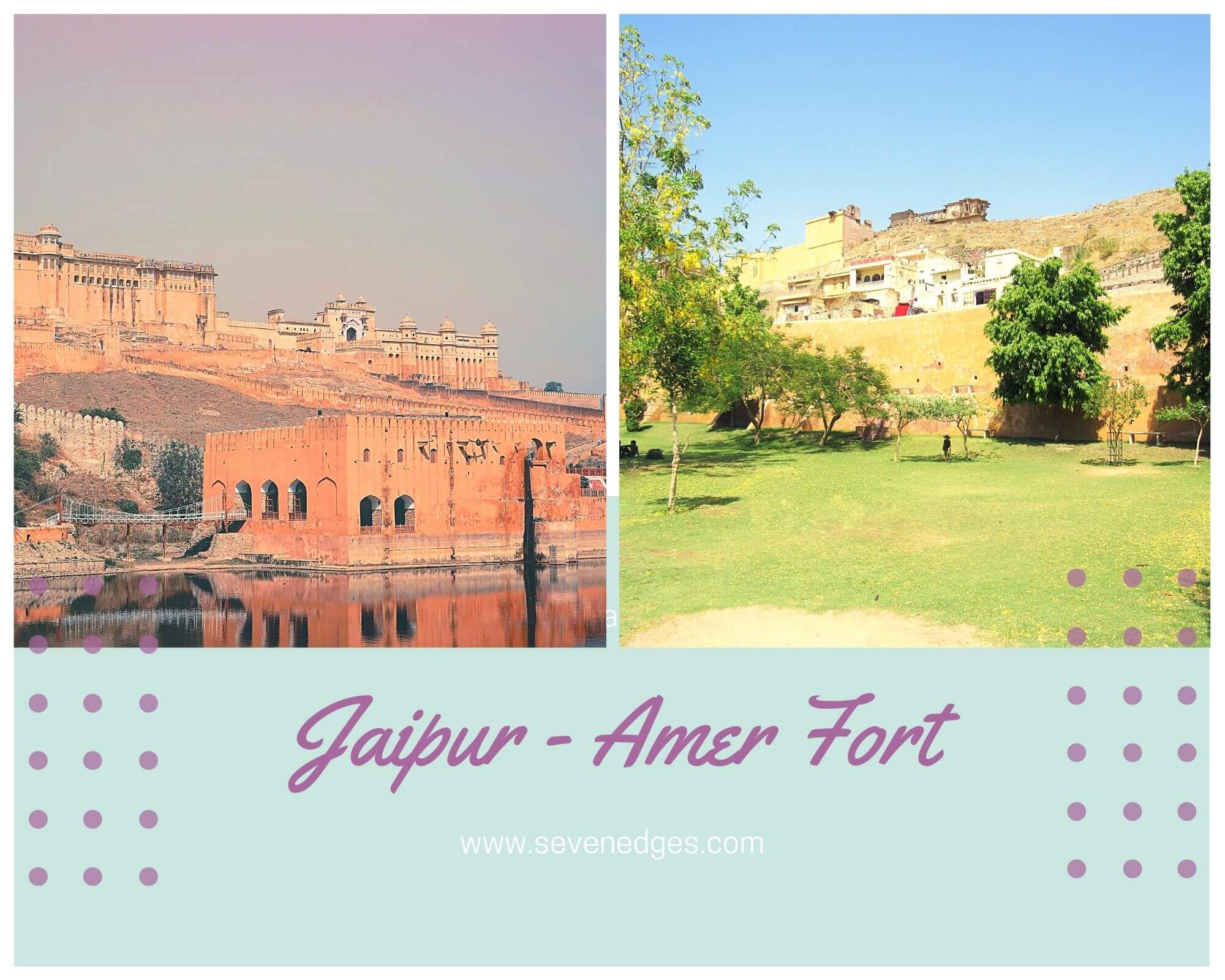 The Sheesh Mahal is a must-see in Amber Fort (Hall of Mirrors). The Sheesh Mahal, with its very lavish design and architectural splendor, gives us a glimpse of royal creativity and a love for aesthetics.
Walls and ceilings are adorned with little mirror pieces cut at an angle to create a striking effect. When candles are lit in the hall, thousands of stars are created by the tiny mirrors. It is undoubtedly a stunning and amazing sight that you must not miss.
Admire the Beauty of Jal Mahal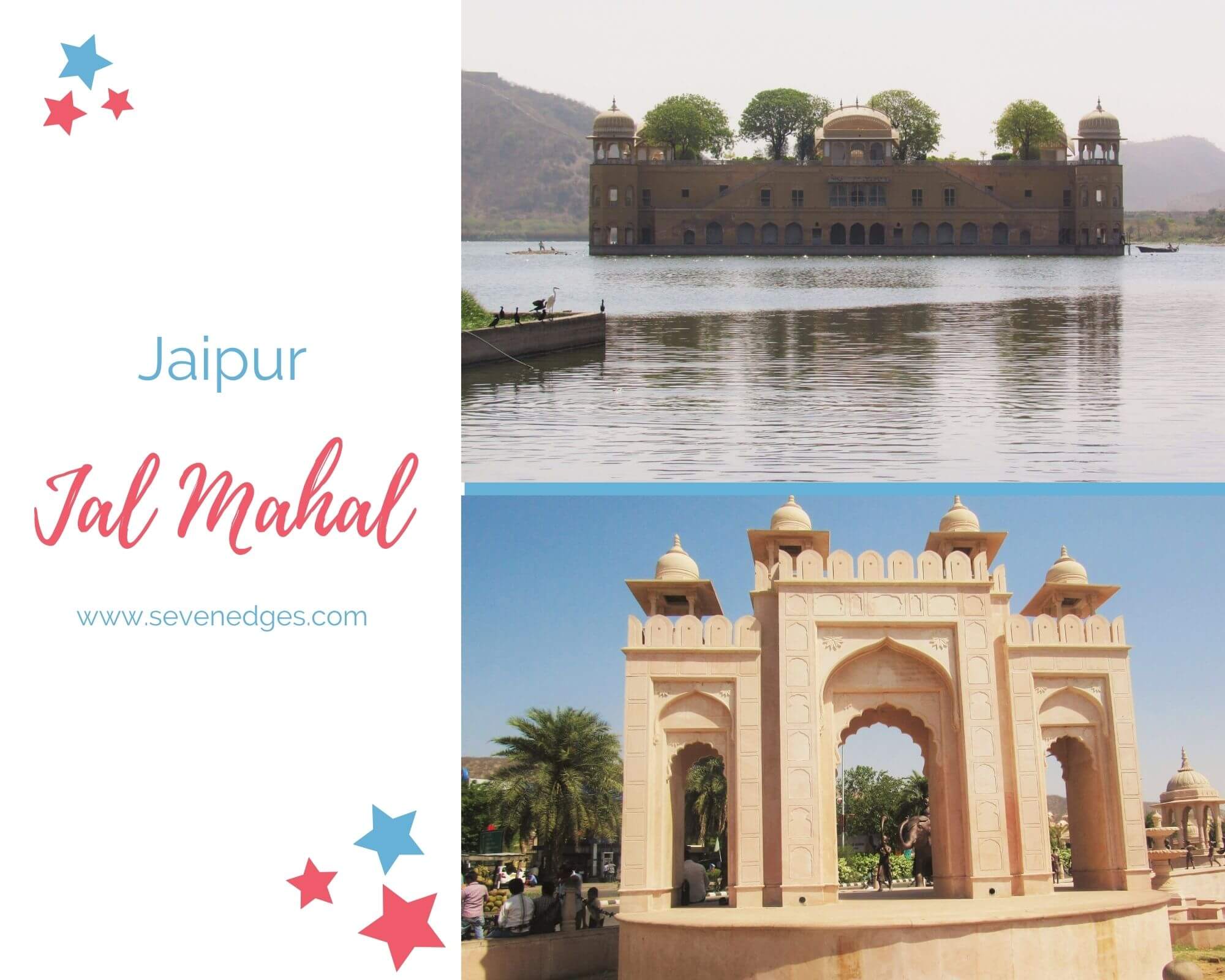 The Palace of Jal Mahal, Jaipur, is one of the most enticing architectural palaces, created in Rajput and Mughal styles. The Man Sagar Lake and the Nahargarh hills that surround it provide a lovely view from the Palace. These are some of the best places to visit in Jaipur the Pink City.
The Pink City's Jal Mahal, commonly known as the "Water Palace," is situated in the midst of Man Sagar Lake. The Jal Mahal Palace is a five-story structure composed entirely of red stone. Only one of the Palace's four stories is visible because it is submerged.
Four octagonal chattris can be found on each of the Palace's four corners. The Palace features some excellent marble carvings that give it a regal look, and there are two pillars in the Palace that are the cenotaphs of Maharaja Jai Singh's royal family.
Things to Carry for Rajasthan Tour
Sustainability in Travel
Over the last few years, Jaipur has made significant progress in terms of sustainable tourism. Over bucket-list tours, travel experiences that allow you to learn about a sustainable way of life, economic empowerment of local populations, and preservation of the cultural and built legacy of the areas you visit are gaining popularity.
Village life in India is one of the most stunning examples of a sustainable way of existence. If you're visiting Jaipur, including a visit to a village in the city on your itinerary is a terrific way to learn about India's sustainable tourism. It allows you to learn about the inner workings of a hamlet that is gradually transitioning to organic agriculture practices.

This post contains affiliate links, which means we may receive a small commission, at no additional cost to you, if you make a purchase through these links.