Udaipur is located in the state of Rajasthan, India, and is known as the Venice of the East. It is one of the most recommended destinations to visit in the country, because of its culture-rich, historic background. It is the perfect culmination of the present and the past, with stunning lakes and landscapes combined with beautiful palaces and Udaipur museums, which attract thousands of tourists each year.
The lakes in Udaipur are the spirit of this beautiful city. Read this blog so you know why you must visit Udaipur, what you can't miss, and how to make the best of your vacation.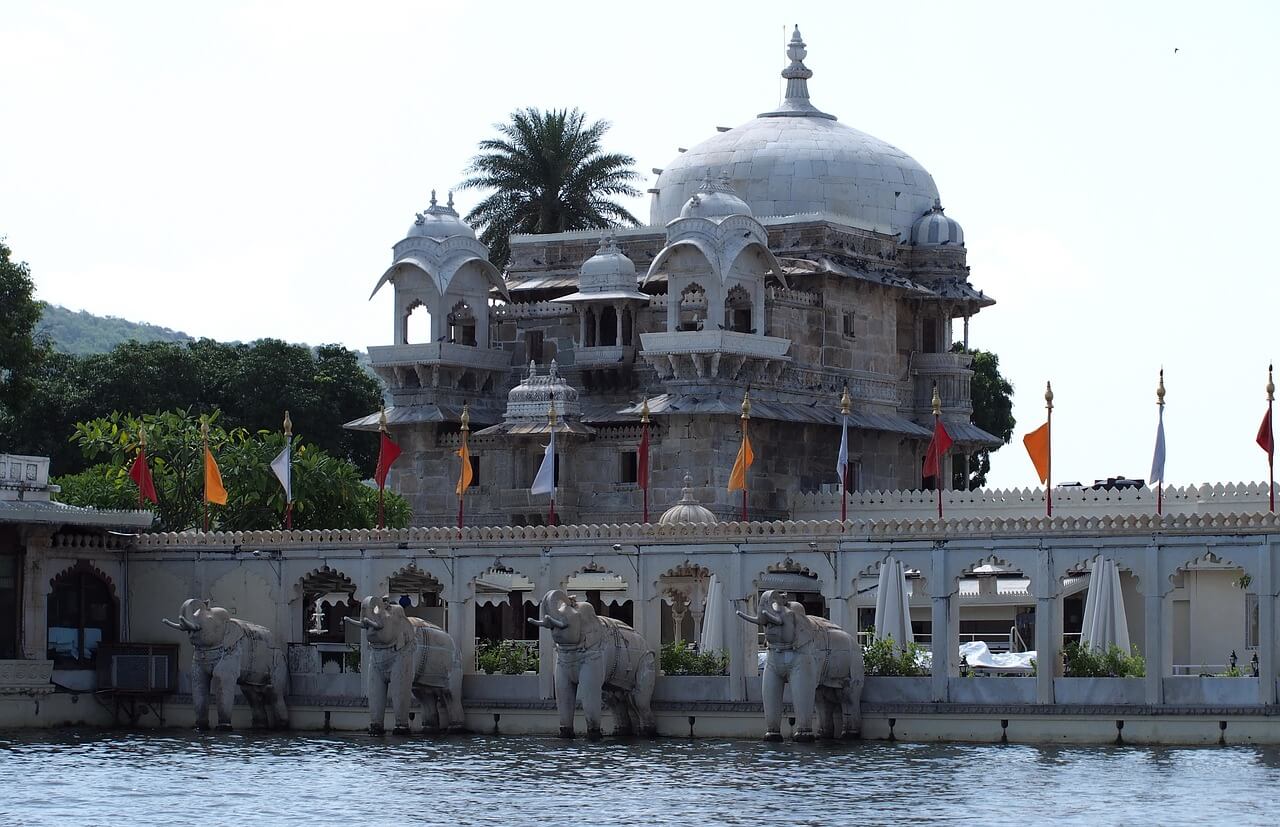 Luxury and boutique hotels make your stay in Udaipur lavish and filled with extravagance. With multiple options for hotels, you can pick between smaller ones or grander, palatial ones that make you believe you are in the glorious halls of one of the many palaces that Udaipur is famous for.
If you wish for an eco-friendly option, then you can choose a green hotel from an extensive list. On the very top is the Taj Lake Palace, which is located on Pichola Lake, and is a Green Globe certified hotel. The hotel uses battery-operated boats and created an irrigation system that uses recycled wastewater. The Taj Lake Palace also offers sunset boat rides, and regular rides from 9 a.m to 6 p.m, daily. It is also only a kilometer away from the city center so you can ride on a cab or a rickshaw if you want a traditional traveling experience, while you go shopping, on tours, or sightseeing. 
Your trip to Udaipur would be incomplete if you didn't take out a day or two to visit the massive palaces in the city. They resonate with regality and let you take a trip to the past with guided tours offered by multiple businesses in Udaipur.
One of the most famous Udaipur palace is the Monsoon Palace, which is on the Banasdara Mountain in the Aravalli Range. It is 5 km away from Udaipur and is constructed out of white marble. The palace is famous because it was built by the Maharaja, Sajjan Singh, in 1884. He was a man of vision with a deep understanding of astronomy, which was why he built this palace.
It is said that he built the Sajjangarh Monsoon Place to track the progression of the monsoon season, which is where it gets its name from. You can time your trip any day of the week between 8:00 am – 6:00 pm. The fee varies, as it adds INR 20 for a camera, while a regular ticket is INR 80. Other notable and world-famous palaces you can visit are the City Palace, Bagore ki Haveli, and Kumbalgarh Fort, all of which are prime tourist destinations.
Udaipur is a shopping hub and a delight to shop in. The local market is filled with incredible items that highlight the traditional and cultural aspects of the city. Since the city is a mix of both high-end and traditional items, you can get just about anything in Udaipur.
The bazaars are filled with handicrafts, fabrics, traditional Rajasthani clothing, journals, decorations, sculptures, and much more. You can take a whole day and explore these markets to find one-of-a-kind items to take back home as souvenirs.
The Delicious Udaipur Famous Food
The world-famous Indian cuisine cannot be missed. When in Udaipur City, treat your tastebuds with restaurants that bring you their heritage on a platter. The Tribute Restaurant, for example, gives a scrumptious menu of local and western cuisine. However, for an authentic dining experience, try the Paneer Tikka Masala, Gatta Curry, Mutton, and Laal Maas, which they are experts in. It is also easy on the pocket with INR 1500 for two.
If you want dinner with a view then try the Ambrai Restaurant, which is the best restaurant in the city. It overlooks the Pichola Lake and offers a mouth-watering menu of vegan, vegetarian, and regular Indian dishes that you cannot miss. The local street food is also an excellent choice and something you must try once.
Explore Various Udaipur Destinations
Udaipur is a vibrant, historical place, with hospitality that will make you fall in love with it. If you truly want a magical trip, then plan day trips to the Chittorgarh District, which is an hour away from the city. You can explore the Chittorgarh Fort, visit the Sanwariaji temple, or go to the Bhainsrorgarh Wildlife Sanctuary to photograph the wildlife.
These were only five of the unlimited things that you can enjoy when you are in Udaipur. One of the best things you will encounter is the eco-friendly practices that the city adopted in 2007. A zero-waste movement in Udaipur triggered a boost in recycling, handmade, eco-friendly crafts, and workshops promoting environmentally friendly lifestyles. So, take advantage of the Eco Hut, to participate in the green initiative in Udaipur.
Things to Carry for Rajasthan Tour

This post contains affiliate links, which means we may receive a small commission, at no additional cost to you, if you make a purchase through these links.