Your home is not only a place where you live, but it also displays your lifestyle. Your house represents you and its interior speaks a lot about you.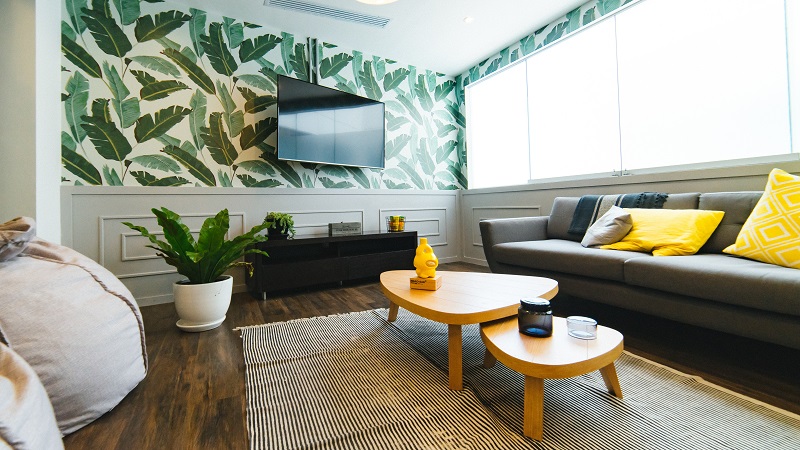 Some of us like to keep it simple, while others have more luxurious taste in home decor.But everyone wishes to have a beautiful interior and want to know how they can improve it.
Adding plants is a simple and easy method to enhance the beauty of your home. It gives you calm and pleasant feeling and brings lots of positive energy in the house.
It is essential for you to know indoor and outdoor plants. It will help you to make a right decision. The indoor plants are ideal for growing inside the house in cool and dry areas. Therefore you can buy those for your living room, rooms and kitchen.
While there is a list of outdoor plants which are ideal for your garden, and if you don't have a lot of space, you can also get them for your balcony. There are a variety of choices in flower pots and planting that is why you can utilize any small space and start your hanging garden.
Make sure to add colors though flowers, fruits and vegetables and picking fresh ones from your garden is an ultimate joy. Therefore you can always get those plants which are beneficial for you as well.
Maintenance is Important
While there are many tips to enhance the look of your house, the best tip is to maintain what you already have. You can buy as many things as possible, but nothing can give you more happiness than a clean house and a beautiful interior. That is why rather than wasting money on new items each time, try to maintain your home as much as possible.
It also includes maintaining the look, furniture, floors and other functional areas of your home. Keep it simple, clean and organized. Your house needs your attention and cleaning can be done less cost as well.
As a homemaker, you can get thousands of tips on the internet how to maintain your house correctly. Try to keep things organized and tidy for a better and complete look.
Follow a Theme and Keep it Simple
Usually, we have all the random things stuffed in a room. It not only looks wrong but there is no synchronization in your ideas. The best thing you can do to improve the beauty of your house is to follow a theme. You can get thousands of ideas on the internet and Pinterest.
Grab the opportunity of this Limited Time great deal from Amazon for Snow Thrower
Discharge snow up to 20-feet. 7-inch wheels for greater mobility. Own it before the deal ends. Check to see the deal ending time.
Safari themed decors for modern Tarzans are ready to turn up the heat indoors.
Have a detailed look on the themes and select the one which is best for you. If you don't have a budget to follow the same concept, you can always add your changes to it. A good theme will help you choose the right color, furniture and layout. You have to manage it according to your liking while keeping things as simple as possible. Don't try to overdo it and get random stuff together but opt for open spaces and fewer things which are highly functional.
Floor Matters
A beautiful floor is the best element for your home. That is why one should never ignore it. You can make your floor better with different ideas, therefore, pick the one which you like and afford. You can also go for different options in every room such as tiles at one place, wooden flooring and carpets on the other.
Beautiful tile floors adds a lot of value and beauty to your house. Therefore even if you are not going for significant and expensive transformation options, make sure that you choose one which looks clean and even.
Update your Bathrooms
No matter how beautiful your house is, a dirty and outdated bathroom is a big NO!
You have to be sure that all places of your house look equally good, therefore don't ignore the importance of your bathroom. Two things have major potential for your bathroom, cleanliness and functionality.
Black Grey White Boho Striped Chevron Polyester Bath Curtain Set with Hooks.
This boho shower curtain comes with adorable white pom pom trim on the bottom.
Add more natural light to it with windows; it is best for ventilation as well. Make sure that all the valves and faucets are working right, there is no leakage of water, and all the windows, doors, tub, cabinets and sink are properly cleaned and functional.
Organize and Fix your Kitchen
Your kitchen needs a makeover too. If you want to enhance the beauty of your house, your kitchen plays an essential role. You can start with simply organizing your pantry, fix issues and deep cleaning.
Create more space in cluttered cabinets and pantries with this very functional organizer.
Buy multiples to organize any room your house or apartment.
Throw away too many things which you are not using and make more space, fix carpentry problems and manage stuff you need. The kitchen is one of the best parts of your home and it's a homemaker's best spot, therefore, pay detail attention to it.
Some houses have dominant interior issues which are related to the paints and colors. A chipping paint from your walls never looks good that is why you need repaint it. It will give your home an instant shine. Pick those colors which are vibrant and play with it! You can also go for wallpapers or oil paints to add texture on walls.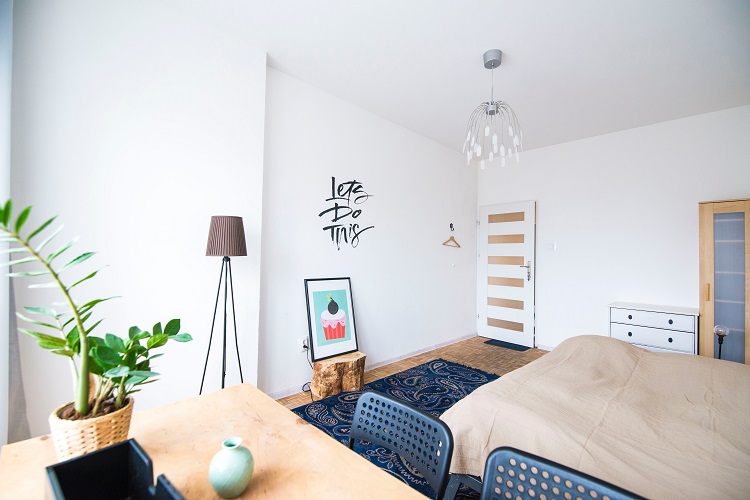 Personalize your Room
Your room is a representation of your lifestyle. You can design and decorate it the way you like, that is why you have many options to customize the look of your room. Add color themes, like Yellow and Grey combination, or your favorite shades to paint to your walls, beautiful yet simple furniture and details you like.
Accessorize it Correctly
The accessory is your key! If you want to enhance the look of your house, you have to accessorize it correctly. Add little details to your room, living room, bathrooms, kitchen, indoors and outdoors of your home with right things such as rugs, cushions, vase, flowers, decoration pieces, paintings and artworks, etc.
Personal Touch
You know what makes your house different from others? You!
Your personal touch adds character to your home that is why you need to pay special attention to things you pick and place in your house.
Felt Like Sharing felt boards are available in over 25 bold bright colors & 7 letter sets…
You have got the choice to pick any..
It is not necessary that you have to be an interior designer to make your home beautiful. Think deeply what you like and how it can be used in your rooms.
Your family and personal photos are your best bet when you want to personalize your house. You can also decorate your kid's room with their favorite cartoon characters, including more romance to your room and add a cozy touch to your living room will give it a homey feeling.
Emilie Burstein is a professional content strategist these days working at a company providing cleaning services in Canberra. She loves to write about passions, improvement, and other related niches!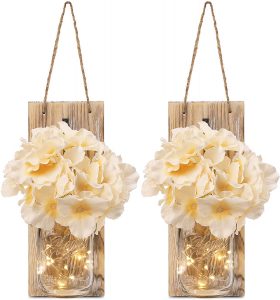 Inspired by farmhouse decor style that adds a flair of elegance and beauty to your walls.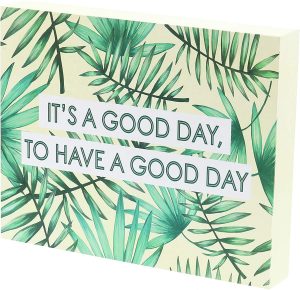 A positive sign that makes beautiful display and will motivate you for your day.