Give your house a new look by combining bright and neutral shades of yellow and grey. Using grey in living room is trendy and preferred by all the interior designers and yellow is bright colour and often neglected. But, try this new combination of mixing these colours.
I bet, you definitely love this combination in your living room. For a bold look, you can go for bright shades of grey and yellow and for a calm look, go for subtle shades. It gives you relax and elegant look. Here are few ultimate ideas on how to use grey and yellow in your living room.
Incorporate Contemporary Style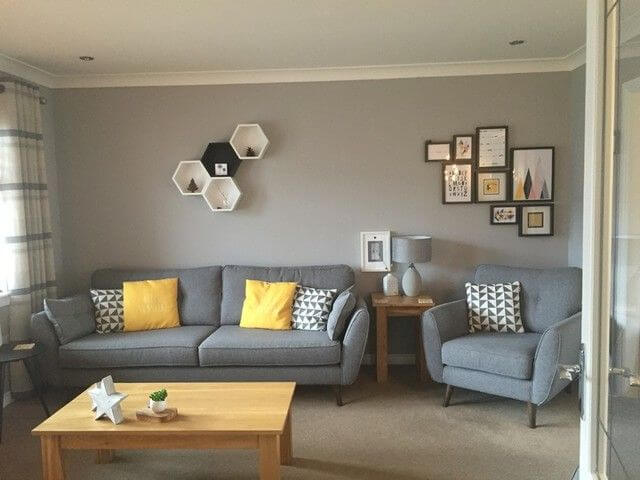 You can bring contemporary style in your living room by using grey couch with yellow throw pillows or vice versa. You can use both bright and dark shades of grey and yellow. Incorporate this combination and look at the difference. You will love this contemporary style by dfs.
Make Way for Sunrays with Dove Yellow Curtain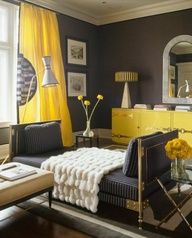 Brighten up your space by using a dove yellow curtain. When you have wide windows and when there is more space for sunlight, then give your window a new look by using dove yellow curtains. This colour makes your living room look bright.
Colourful Pattern for a Wide Wall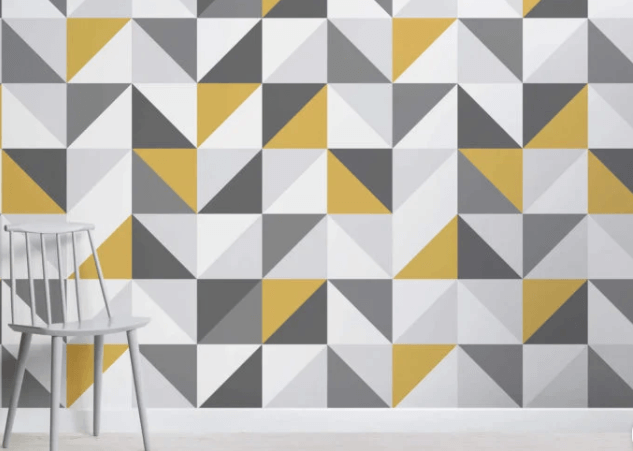 If you have a wide wall, then using wallpaper by hovia will give a beautiful ambience. For this matter, a geometrical wall paper of mustard yellow and cool lead grey creates a magic on the wall. This wall paper is perfect for grey and yellow living room décor.
Go Contrast for an Area Rug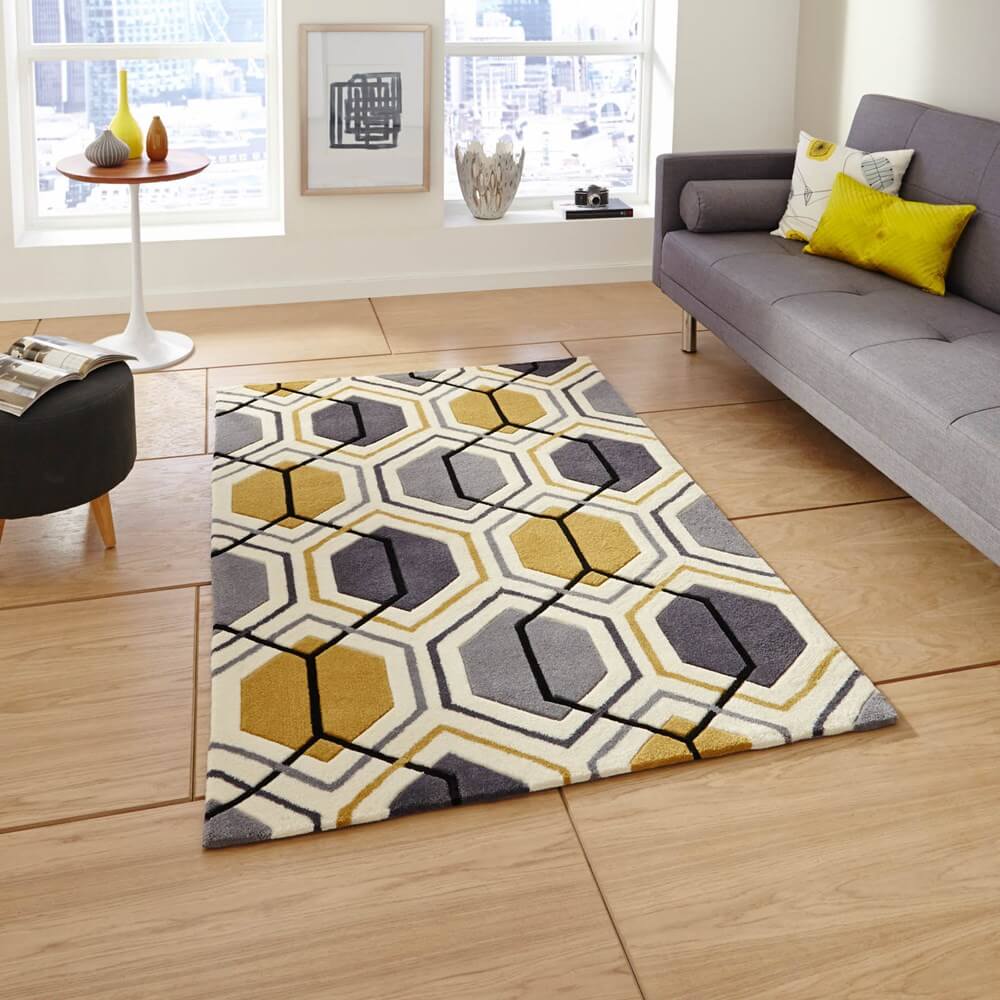 For an area rug, you have three options like, bright yellow, dark grey and combination of grey and yellow like the one from rugseller. Both separate colours and combination enhances your living room décor. If you have grey furniture, then go for yellow shades of area rug and if you have bright yellow furniture, then go for subtle or dark shades of grey. The combination of grey and yellow area rugs looks great with any type of décor styles.
Feel Relaxed with the Flowers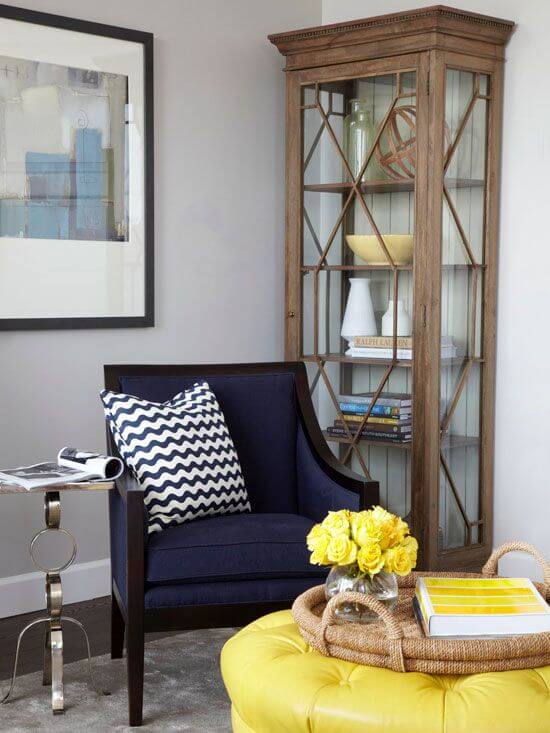 We often forget giving detailing for smaller decors such as flower vases as shown by Better Homes & Garden. When you have decided to go for grey and yellow living room, they why not choose the same combination for flowers and vases? Use aesthetic yellow flowers in a glass vase or deep grey coloured vase. Yellow flowers always create fresh and harmonious ambience in your living room.
Ornate your Wall with a Delight Shelf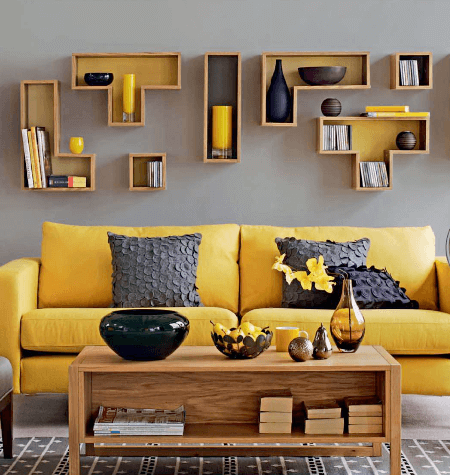 Ideal Home have given this living room wall a new look by using grey and yellow shelf. Go for pale yellow and grey shelf and add some solid yellow decors in the shelf to make it more beautiful. This shelf will be simple yet elegant and transforms your living room with the beautiful grey and yellow combination. 
Grey and yellow living room makes you feel refreshed and lively. This combination pairs well with both modern and chic décor styles. Whatever your taste be, you definitely love this grey yellow combination and thus it enhances your living room décor. 
This post contains affiliate links, which means we may receive a small commission, at no additional cost to you, if you make a purchase through these links.