It is the most difficult task to store your clothes in the small bedroom. You cannot cut down buying clothes if you have small bedroom. Instead, can go creative and create an extra space for all your clothing storage and make you small bedroom look wide. Clothing storage Ideas for small bedroom gives you some tricks and smart ways to utilize the space in your small bedroom and give it a minimalist style.
Say Goodbye to Laundry Basket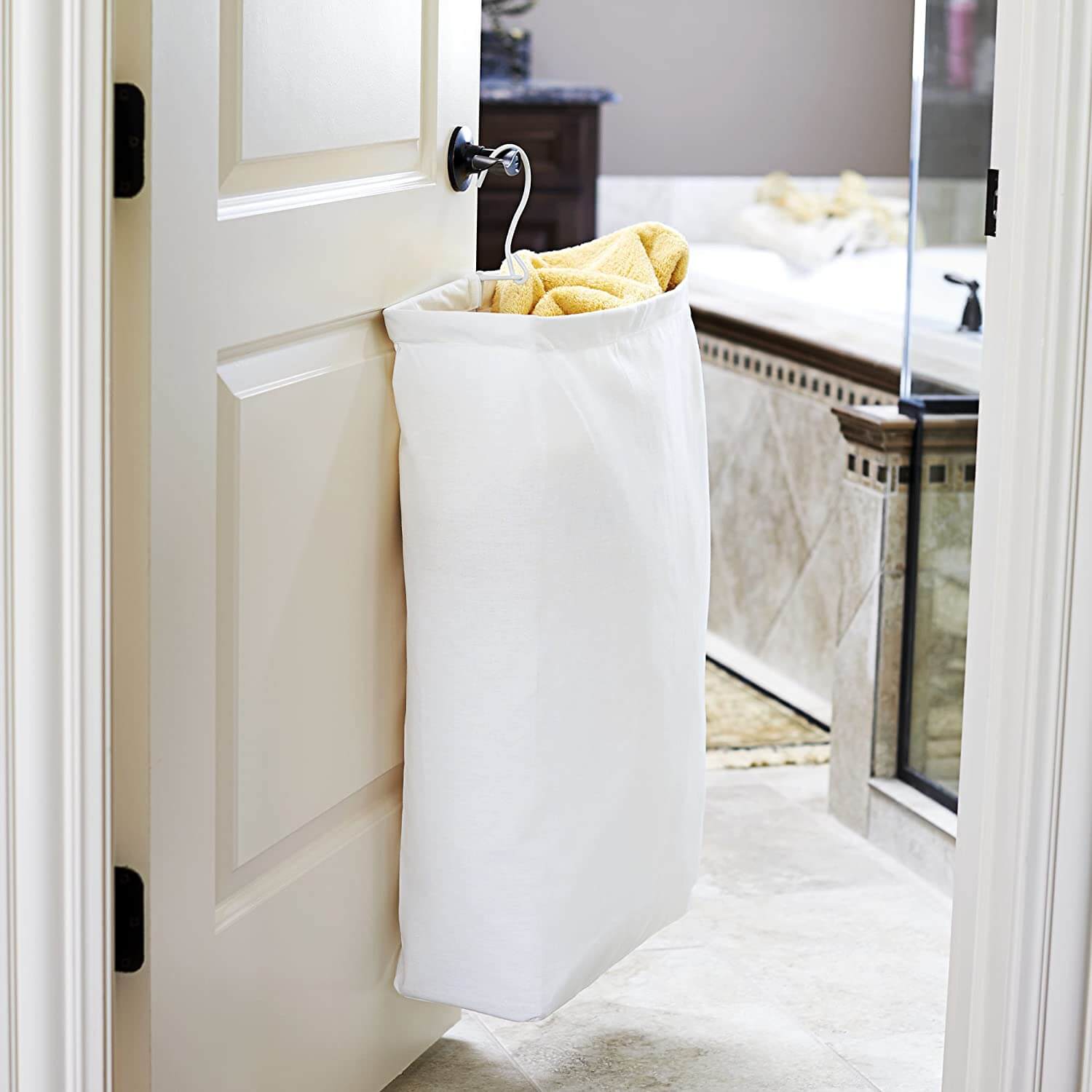 Laundry basket acquires space in your small bedroom. Therefore, you can replace laundry basket and use laundry bag. Hang this bag inside your closet or behind the room door. Laundry bag is a great space saver and is the best clothing storage idea for small bedroom.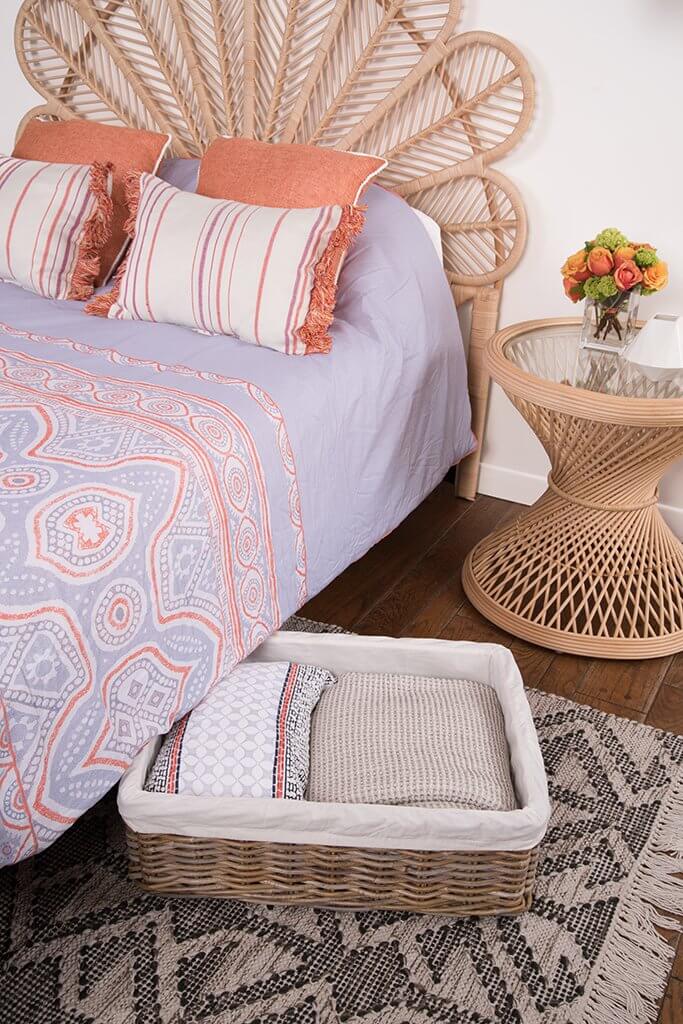 When there is place under the cot, then fill the clothes in the wicker baskets and push it under the bed. This gives your room a minimal style and is the great idea for clothing store in small bedroom.
Replace Headboard with Hanging Rack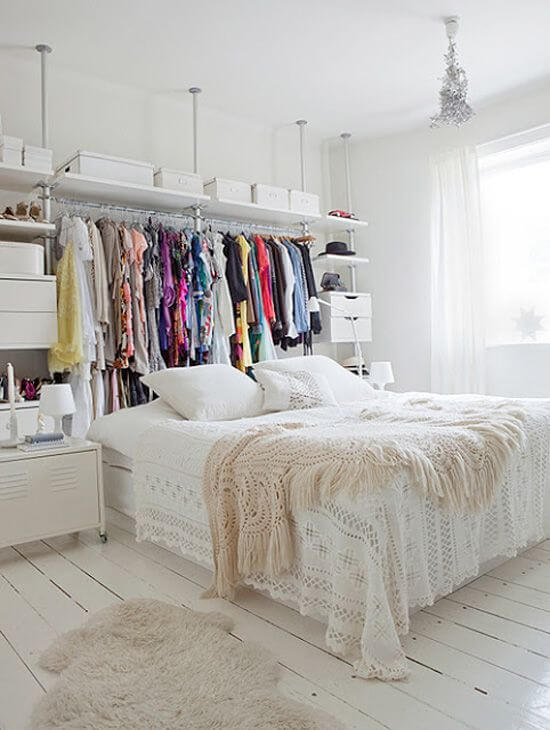 Go for the cot which does not have a headboard. Instead, place the rod and hang your colourful clothes. This idea not only saves the space, but also makes your room vibrant with the beautifully displayed clothes.
Eyeing on that rug! Get Ultra Soft Fluffy Rug for your Bedroom Floor.
Storage Bed for all your Clothing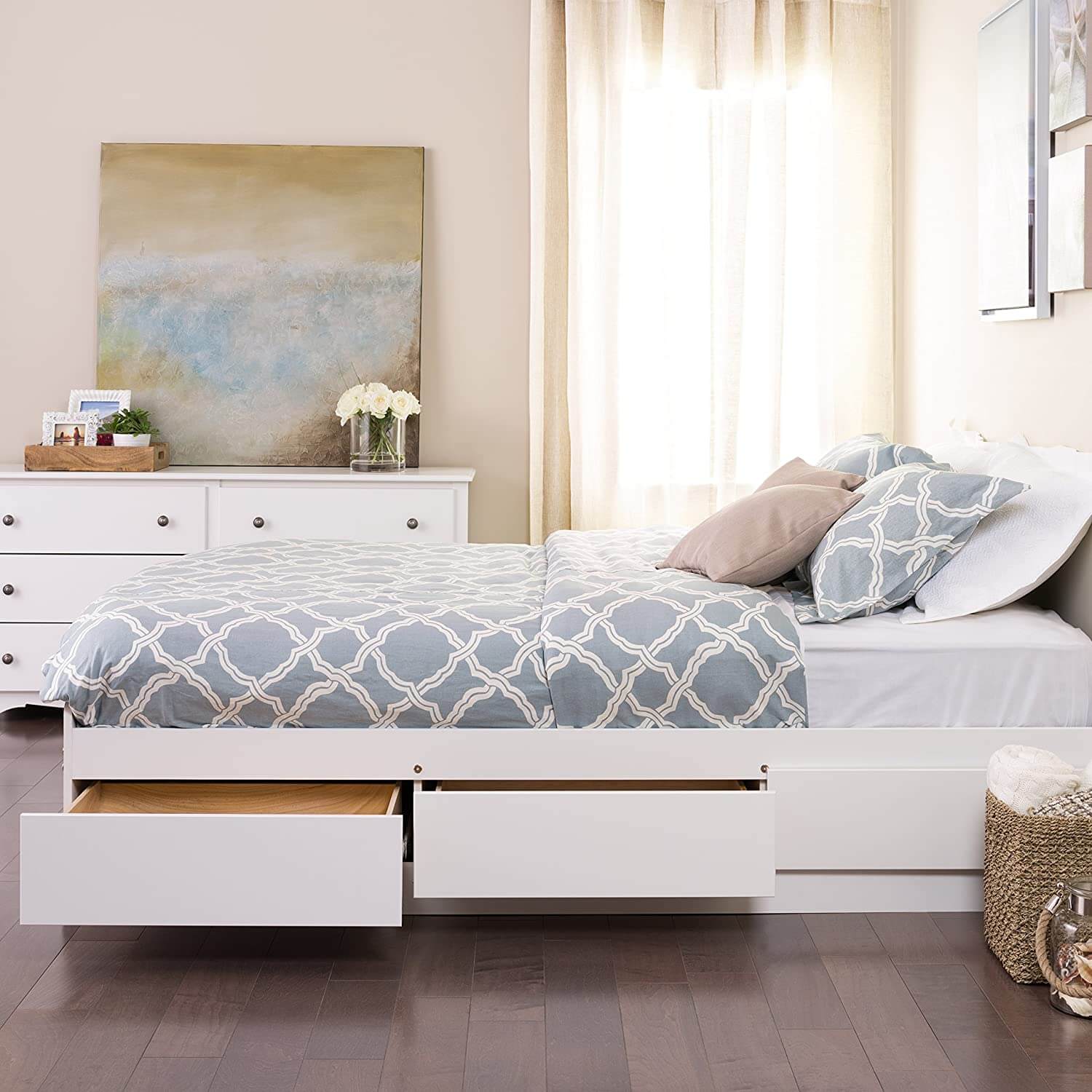 Storage bed is the best idea to store all your clothing. You can store huge bedspreads, rugs, sweaters, pillows and many more in the drawers of the bed which acquires more space when placed in closet. Therefore, go for storage bed and save some space in the closet for your extra clothing.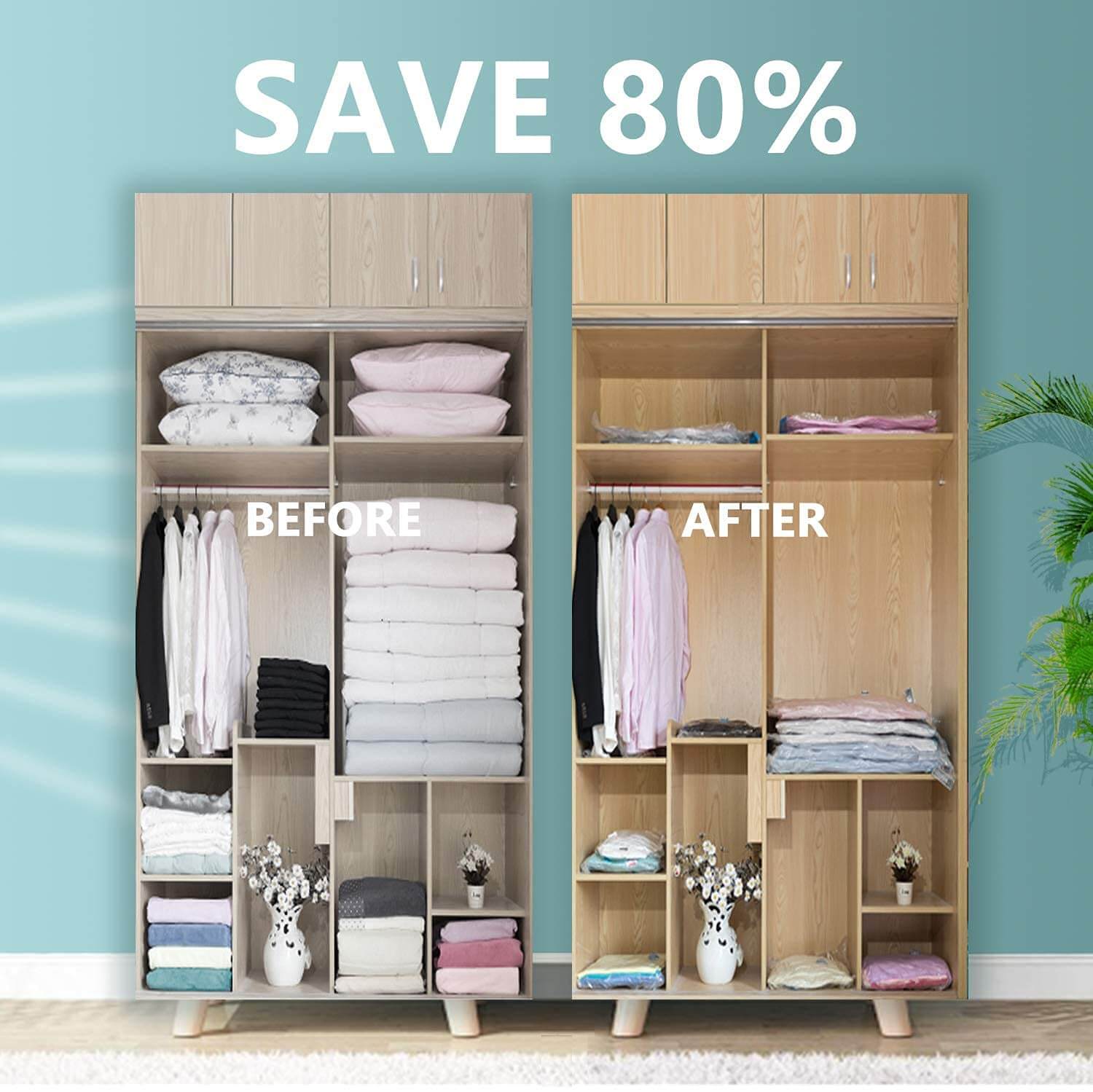 Vacuum packing is a best trick to save space in the closet. Place all your unused or less useful clothes in the bag and vacuum pack it and see the magic. It provides a great space and is the best clothing storage idea for your small bedroom.
Hanging Shelf Organizer Makes your Job Easy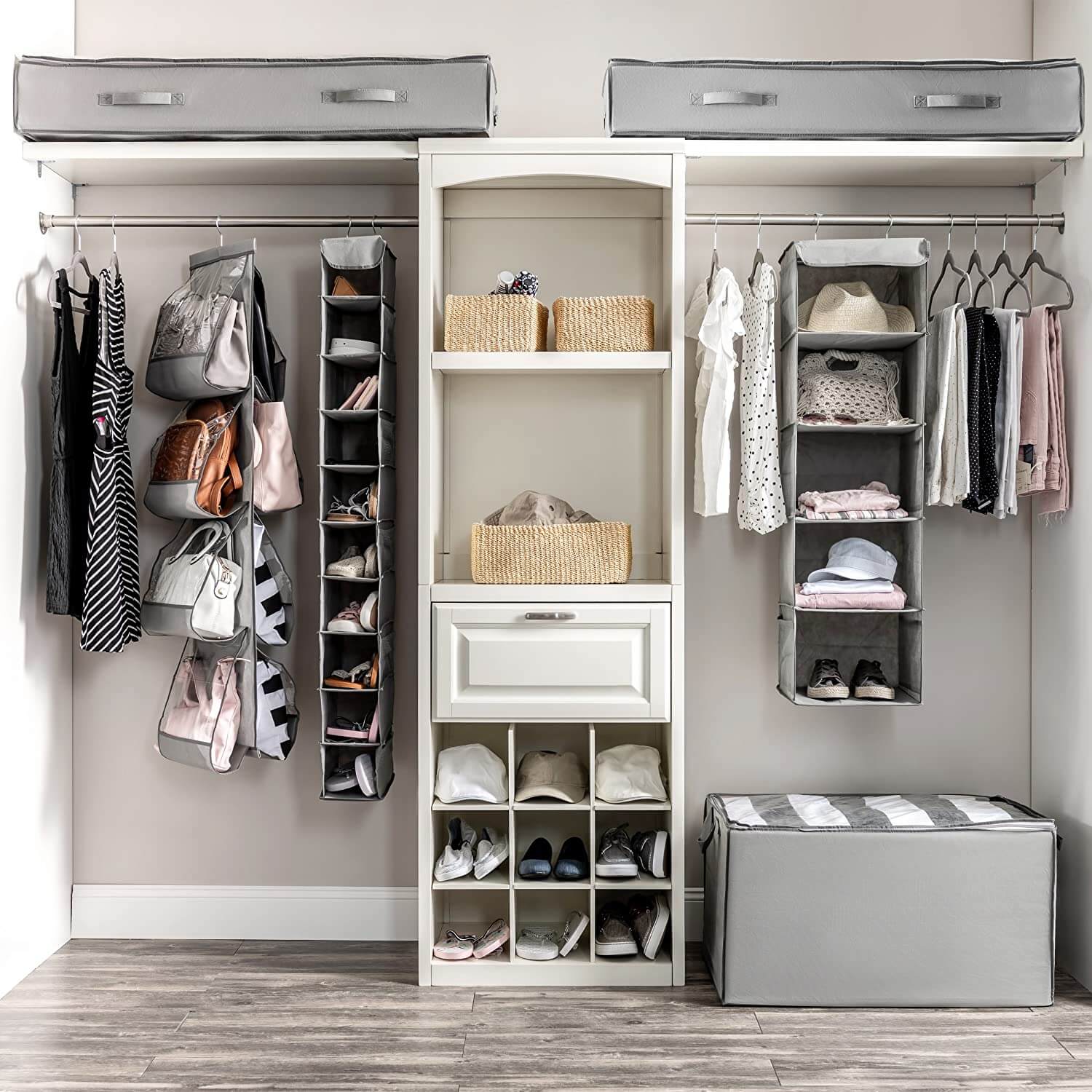 Get one hanging shelf organizer and hang in your closet. You can store many clothes in the hanging shelf and all your clothes will be organized and also makes your closet look clutter free.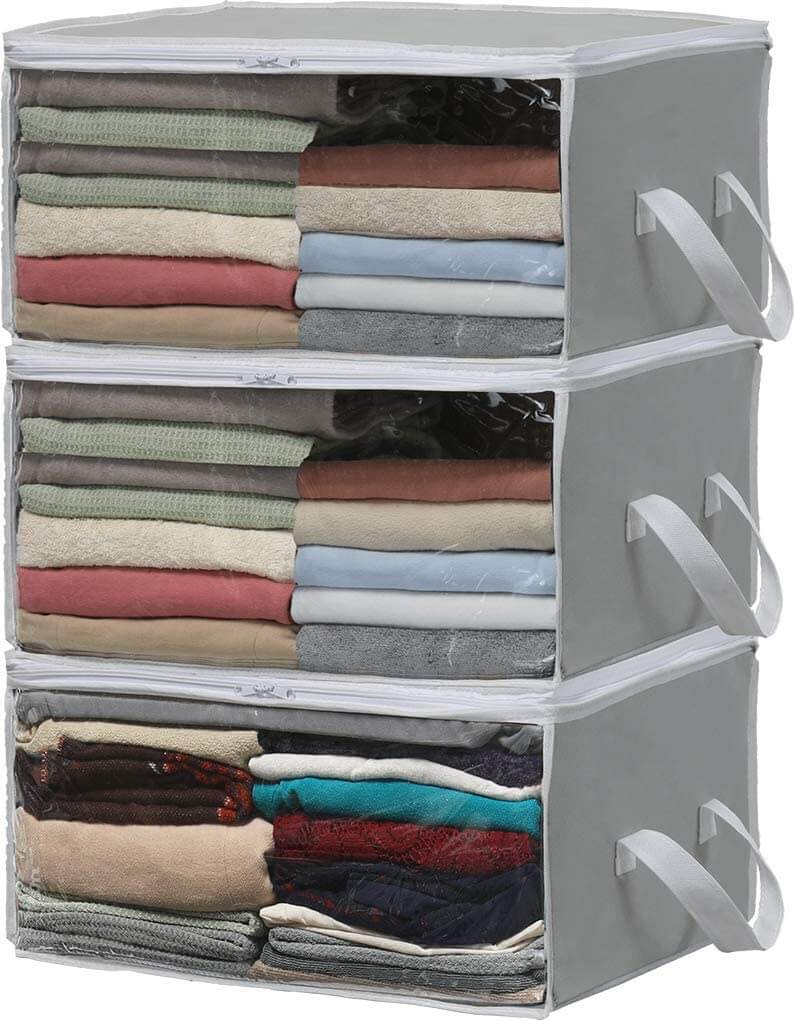 Use storage baskets or totes to organize all your clothes neatly in the closet. It acts as a shelf divider and is the beautiful idea to use in your small bedroom.
Open Coat Rack at the Corner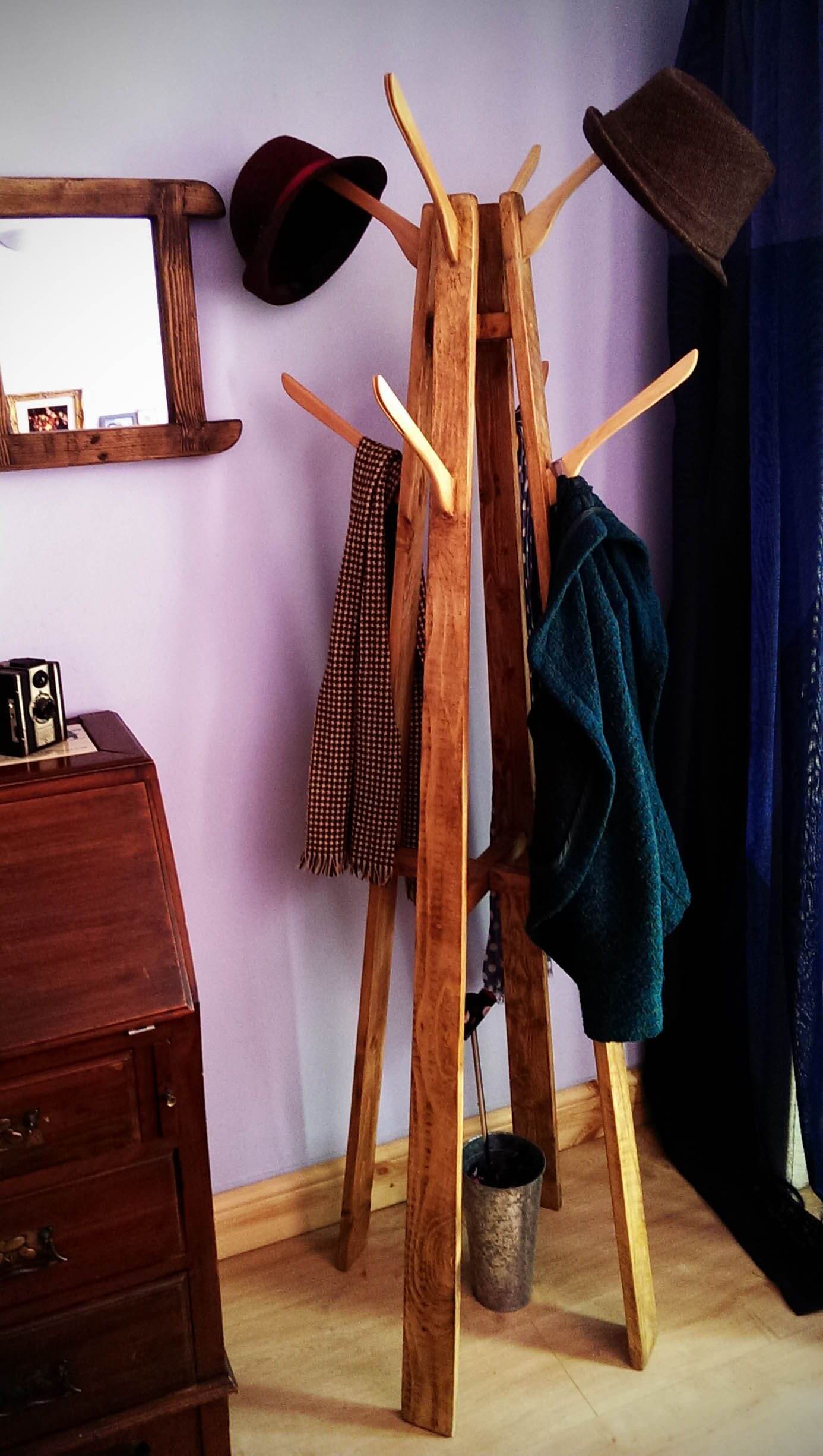 Utilize the corner space of your small bedroom and place a coat rack. A free standing coat and hat stand beautifully designed and handcrafted by Marc Wood showcased by recyclart.  This can hold all your heavy clothes such as coats, sweaters, jackets and many more and in turn, adorn your room with the elegant look.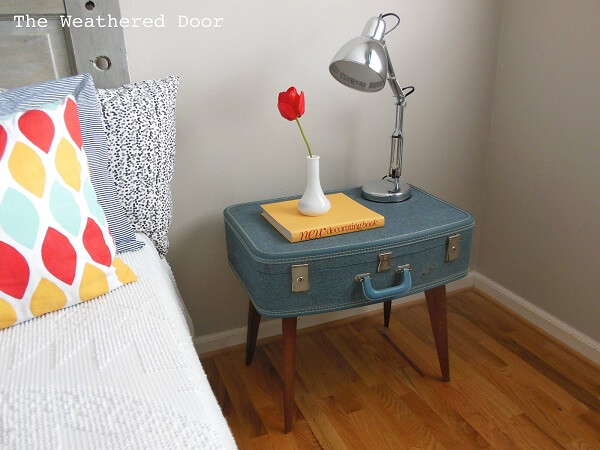 When you have old suitcase at home, then place all your clothes in the suitcases and pileup in the room near the bed as a DIY done by Decoist. It acts as a night stand and also creates a vintage décor to your small bedroom.
Make use of these amazing clothing storage ideas and transform your small bedroom to a bigger one.
This post contains affiliate links, which means we may receive a small commission, at no additional cost to you, if you make a purchase through these links.