Environmentally friendly laundry baskets are the great alternatives over plastic ones. They are made from natural biodegradable materials which are best for the environment.
One of the best reason to use these eco-friendly laundry baskets is, they are smell resistant and can be used in all weather conditions. These baskets are not only safe for the environment, but also decorate your house with their unique look.
Below mentioned are 8 best environmentally friendly laundry baskets which are suitable for any décor styles.
Wicker Bamboo Laundry Basket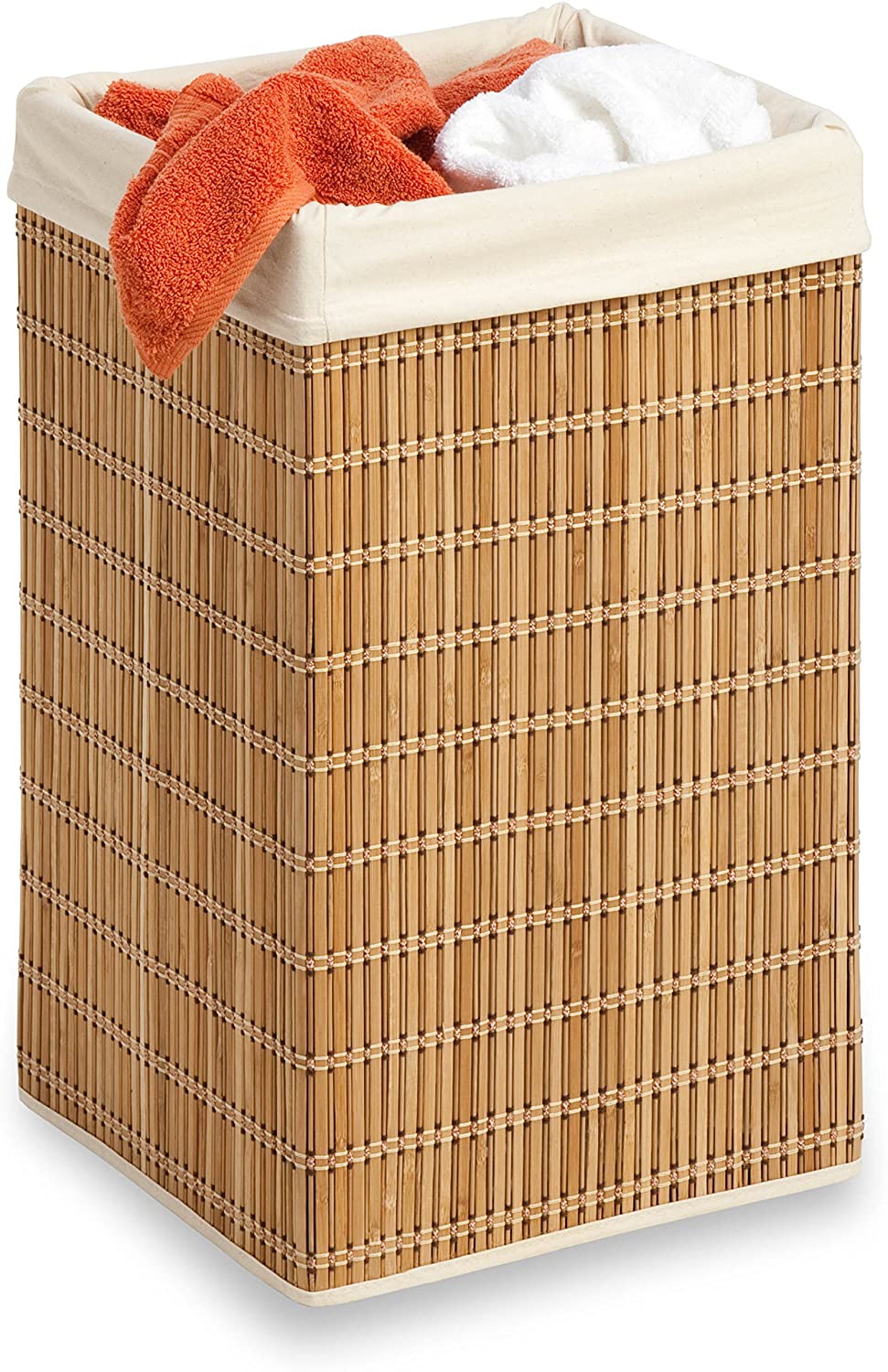 This square wicker bamboo hamper is a perfect eco-friendly laundry basket to organize your dirty clothes at one place and make your house look clean and adds a contemporary design. It is completely environmentally friendly as it is made of renewable and sustainable materials and  canvas inside is easily removable. Keep this hamper either in your closet or near washer and dryer or even in your bedroom. Eco-friendly bathroom hamper comes with steel frame which is sturdy and durable and decorates your house with its chic look.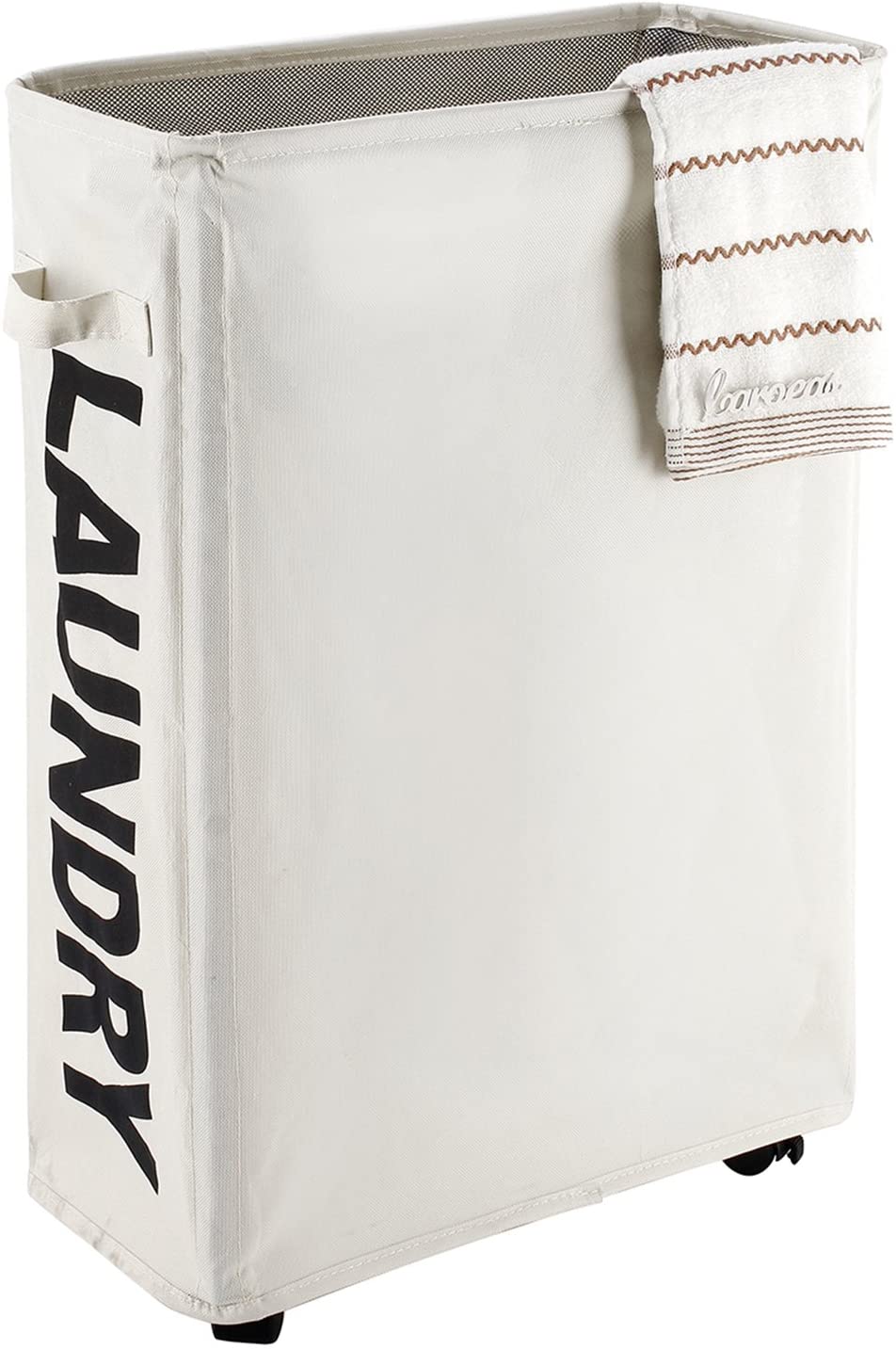 Rolling slim laundry basket has eco-friendly fabric that keeps moisture away from the basket and can easily fit in narrow space and is a great space saver as it can be easily folded when not in use. The wheels enables smooth transportation and has brake to ensure safety. The mesh cover at the top helps to get rid of smell from the clothes and protects it from dust. The oxford fabric is waterproof and breathable. There are variety of colors that you can choose from. This environmentally friendly laundry basket is not only sturdy and durable, but also make your house stylish.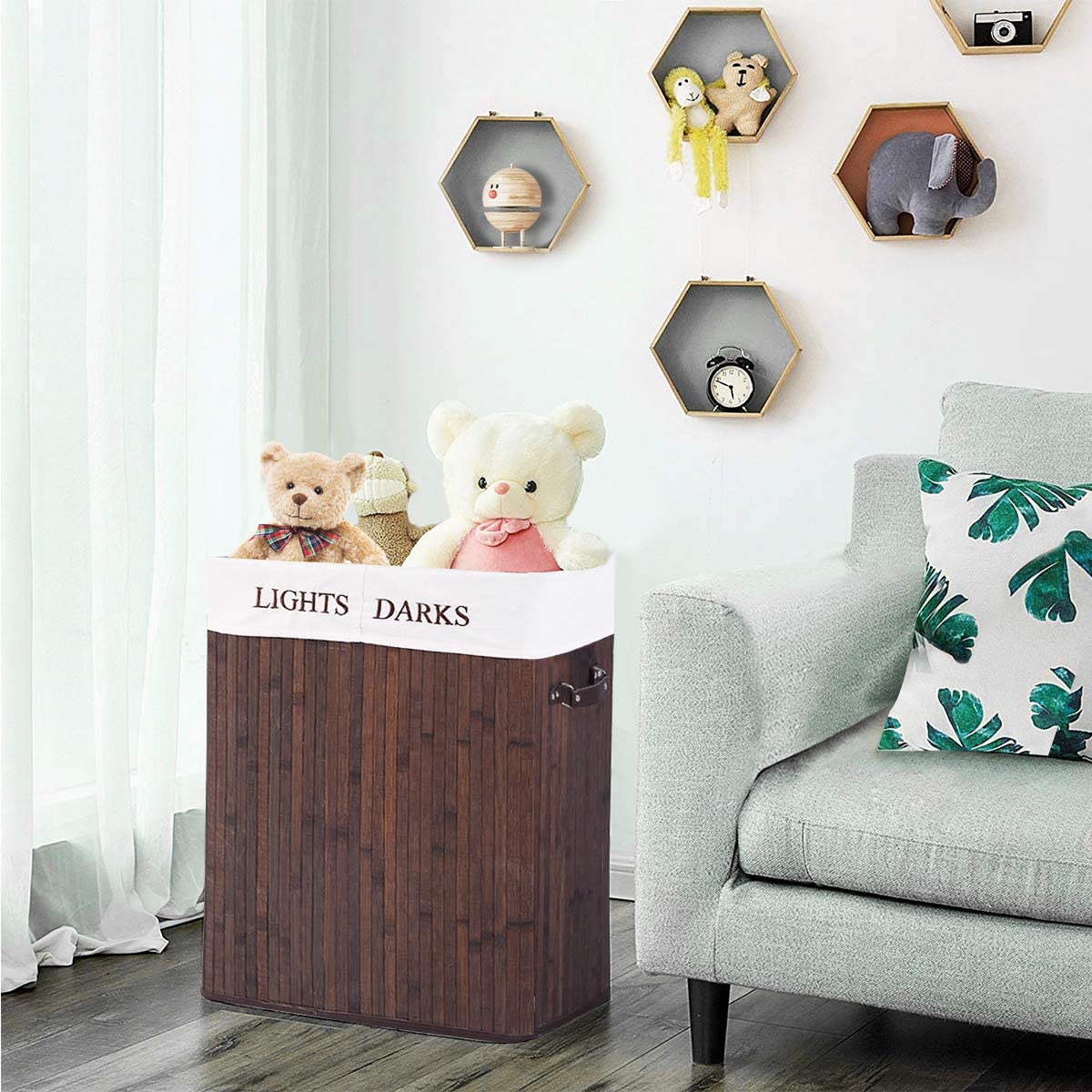 Give your house a natural and environmental décor with this eco-friendly bamboo laundry basket. Well organize your clothes and keep your house tidy with this elegant hamper which is made with polyester cotton and bamboo frame. The breathable polyester cotton and the natural bamboo protects your clothes from mildew and excessive growth of bacteria. It comes in two sections and named as light and dark which helps you to easily segregate your light and dark clothes. Your clothes are protected from dust and can easily be installed and easily be folded when not in use. Multipurpose basket that can be used to fill toys or can be used as any storage basket. The dark brown natural bamboo hamper enhances your house décor and can be a perfect eco-friendly gift for your loved ones. 
Willow Wicker Laundry Basket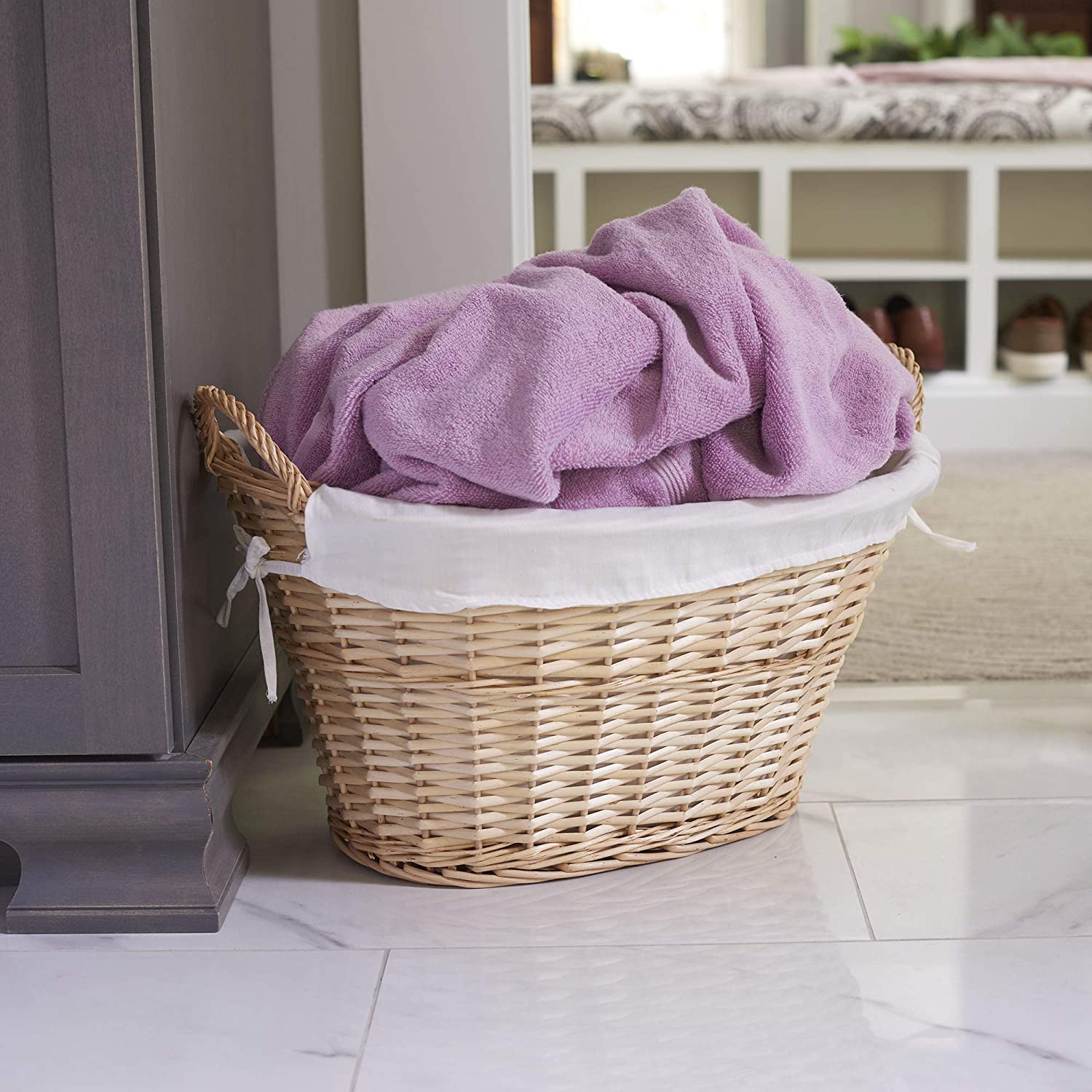 Decorate your house with antique look and organize your clothes with this beautiful eco-friendly laundry basket. It is made of natural willow which is beautifully handwoven and is toxic free which makes it completely safe to use. Comes with two handles for easy carry and you can comfortably carry in your arm or on your hip. It has removable liner which is tied around the basket and it protect your clothes from snags. This basket can hold a load full of laundry and can also be used to store any items as desired. This vintage eco-friendly basket is truly a timeless gift for your loved ones.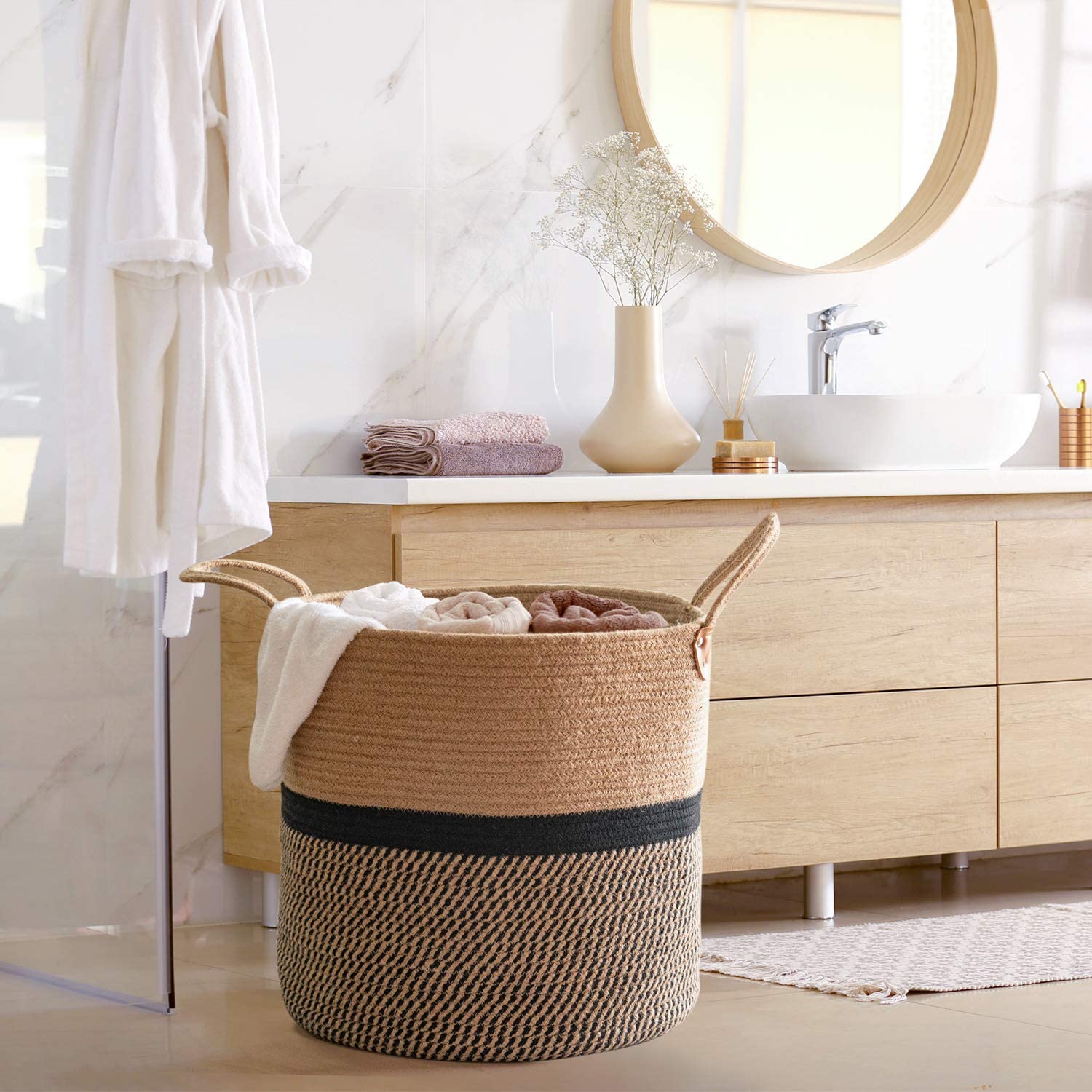 This eco-friendly basket is handwoven with jute and cotton rope which showcases the beautiful craftsmanship. It is made of natural jute fibers which gives best firmness and is highly durable. It is moisture resistant as the jute fibers are treated with special oil and thus the threads are strong and sturdy in all weather conditions. It is multipurpose and you can use this laundry bag as toy basket in your kid's room, to keep gardening tools for the yard or even to fill toilet papers and bath towels in bathroom. Handles are provided for easy carry. It can be easily folded and kept in closet when not in use. Bring natural and vintage look to your house with this environmentally friendly jute laundry basket.
Cotton Rope Laundry Basket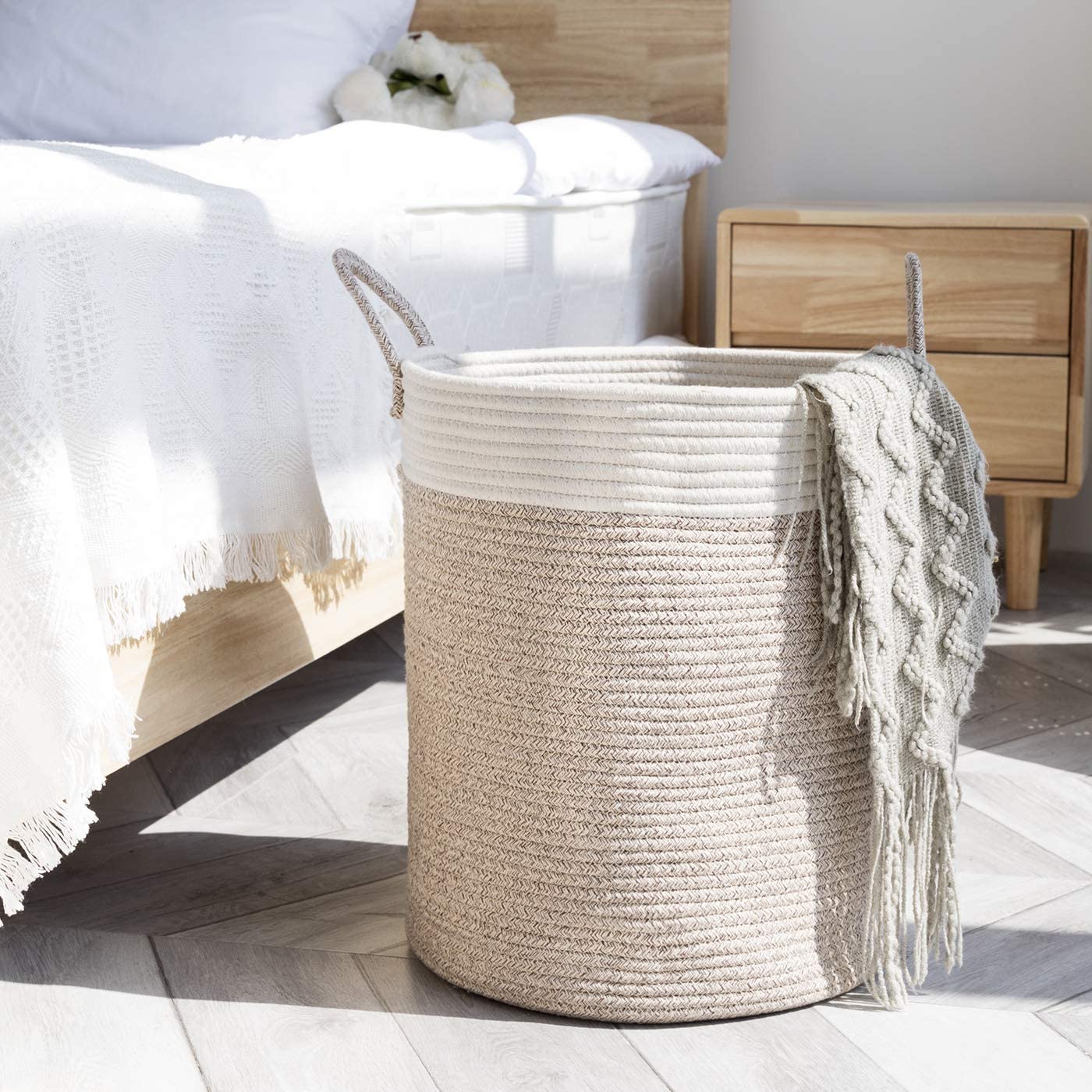 This elegant laundry basket is made with pure cotton rope without any chemicals. The pure cotton makes the hamper softest and is safe for baby and is environmentally and skin friendly. Protects your clothes from snagging and is easily washable. Carry it comfortably with its sturdy handles. It is multipurpose and even can be used as toy basket or as any storage container. This hamper comes in various sizes and colors that you can choose from according to your requirement. Can be used in bedroom as well because of its unique look. 
Rattan and Wicker Laundry Basket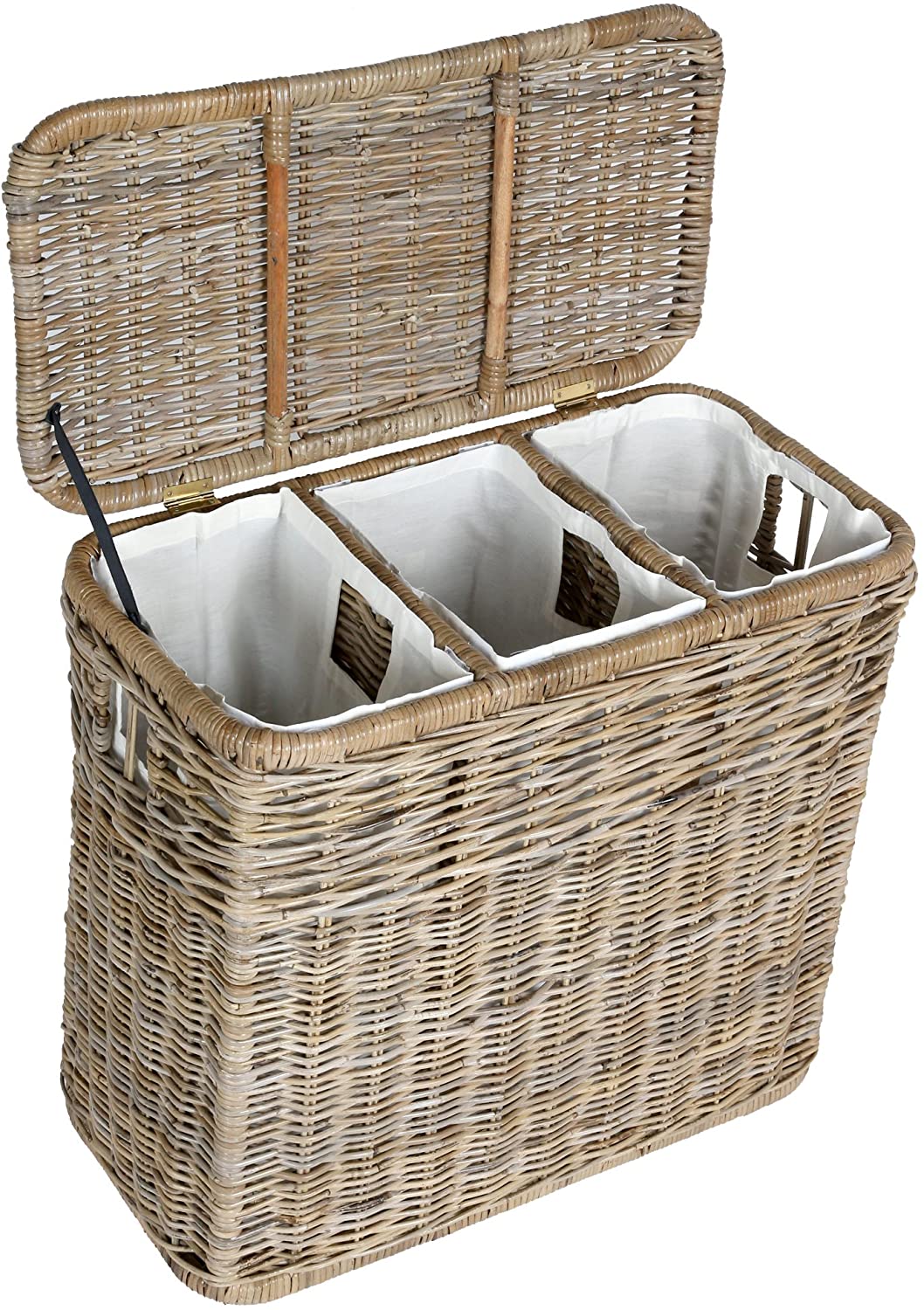 Bring back the olden day's laundry room look with this charming eco-friendly wicker basket which is beautifully woven with heavy gauged rattan. It has a wood bottom which is sturdy and durable. It is made from natural kubu rattan and beautifully handcrafted by Indonesian artisans. Colour may vary from the image as it is hand dyed. It has three compartments for easy sorting of different types of clothes such as white, dark and light clothes. Cotton liner is provided separately for each compartment and is easily removable. This serene grey colour laundry basket enhances your house décor with its unique look. You also get other options such as, Tossed Oat and Antique Walnut Brown finish that you can select from based on your décor style.
Water Hyacinth Laundry Hamper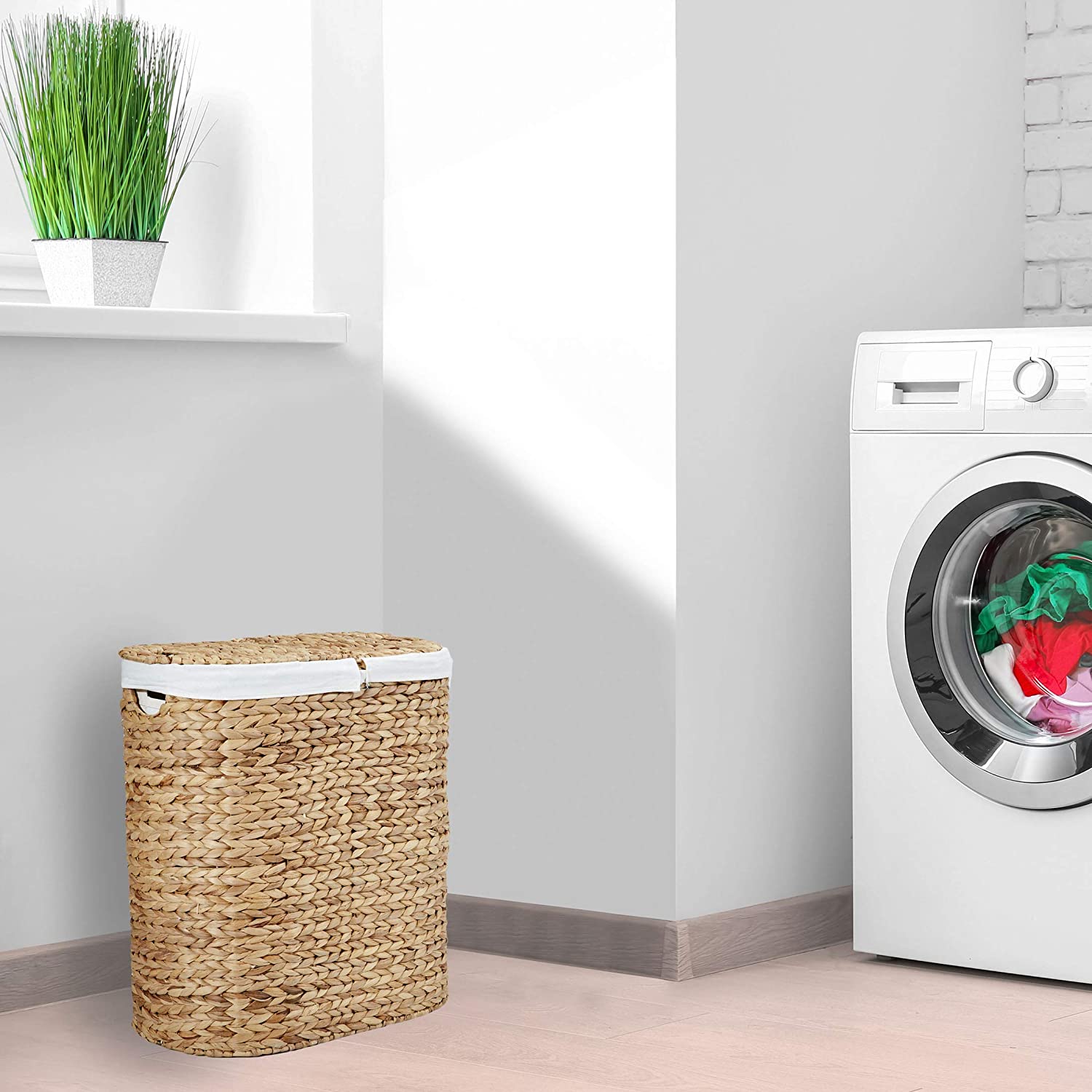 The oval water hyacinth laundry hamper is the best eco-friendly unique laundry basket. It has two sections having separate lids. Each section includes canvas laundry bags which are machine washable. These bags have built-in handles with Velcro straps for better secure to the hamper. This laundry hamper is beautifully handwoven and gives a chic look to your house.
Organize your dirty laundry in these lovely eco-friendly baskets and make your house look clean and stylish. As these laundry hampers are made from organic materials, they are safe to use and save the planet. These laundry baskets are not only good for the environment, but also adds chic look to your house.
This post contains affiliate links, which means we may receive a small commission, at no additional cost to you, if you make a purchase through these links.