Your bedroom is the one place where you enjoy your private moments or spend time with your closest loved ones. Monochromatic colors are no longer as trendy as they were. They appear to be a little dull and lack the required charm to keep you cool and comfortable in your bedroom.
As a result, contemporary interior designers often use two colour combination for bedroom walls.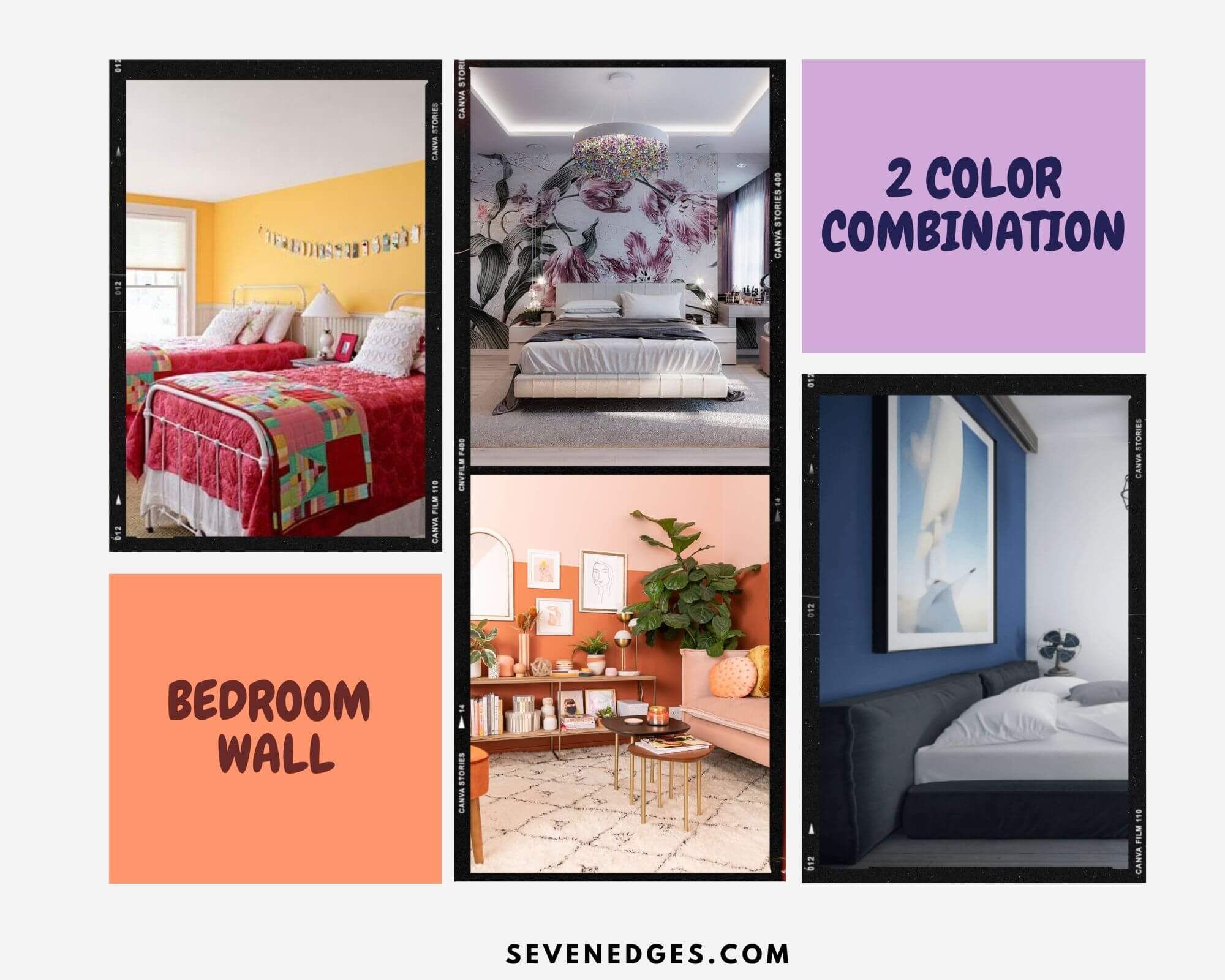 This is the one room in which you can let go of the pressures of the day and recharge your batteries for the next one. This is why the atmosphere in your bedroom should be soothing and refreshing.
So, what are the best 5 two color combinations for bedroom walls? Keep reading to find out as we have compiled a list for you:
Indigo has been one of the most iconic interior design colors for centuries because of its adaptability and versatility. When you combine it with white, it becomes one of the most classic paint combos.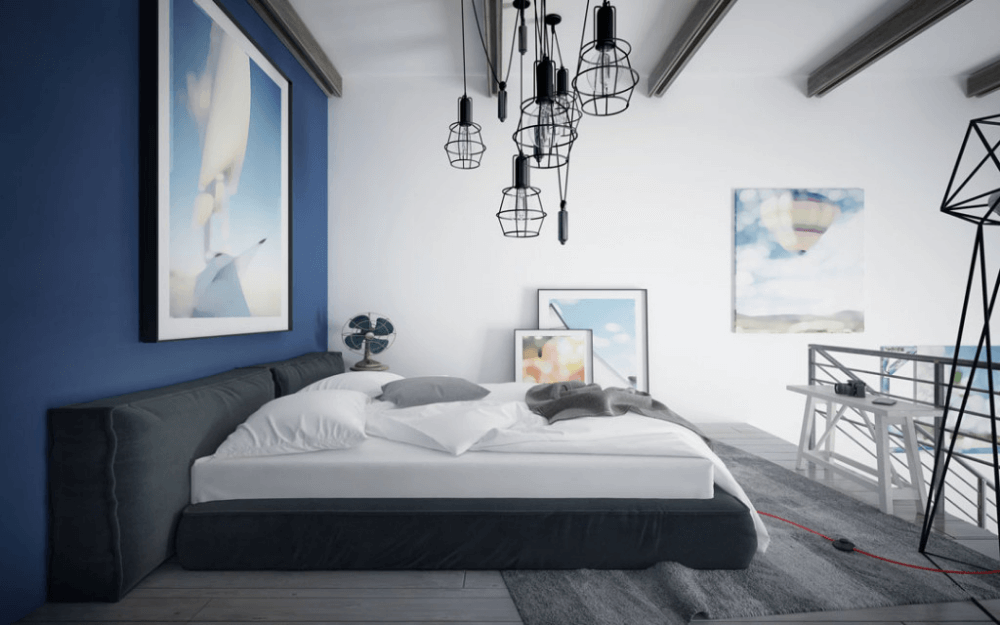 From Chinese Porcelain and Blue Pottery to elegant Cabana Stripes, this timeless scheme has come a long way in interior decoration. Whether you want to create a coastal, urban, or traveler style, this blend of pastel colors always feels new and looks seamlessly chic.
Shop decor for bed room that blend well with these colors.
Purple has long been associated with luxury and power, so pairing it with grey as a color scheme will make your space feel extravagant. This is another two colour combination for bedroom walls that will give your space a regal atmosphere.
Purple two colour combination for bedroom walls will be more attractive with a statement wallpaper. A satin matching color curtain can do magic to the theme.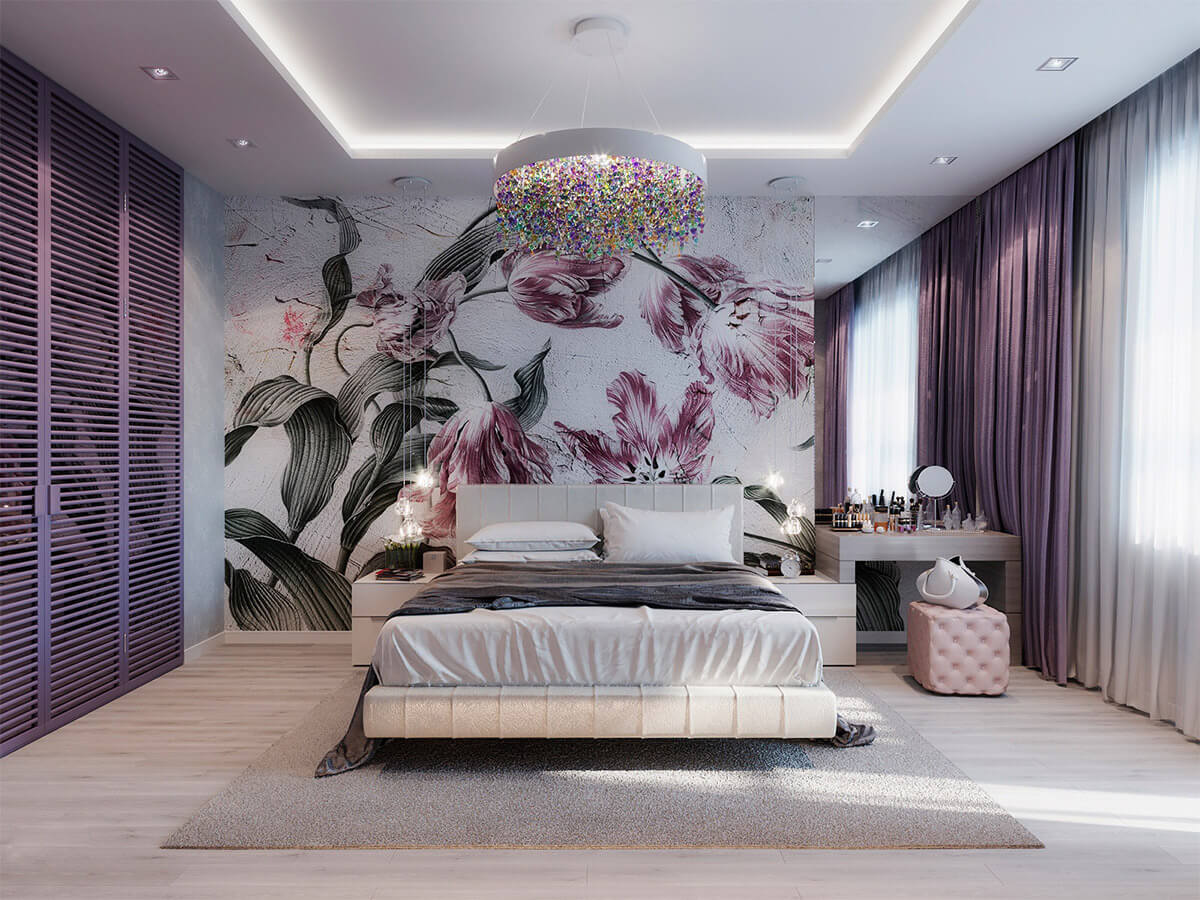 Purple is a vibrant color that can liven up a room, while gray can tone down the purple's overpowering intensity, like this room from Home Designing. To give your bedroom a grander feel, try to ensure you go for larger furniture and other features.
When it comes to the two colour combination for walls, most people think of brown as an unusual, off-beat, and draining choice. However, when paired with cream, it can give your bedroom a sophisticated, sleek appearance.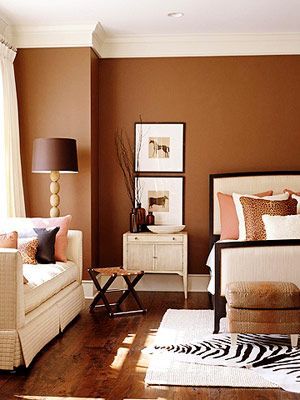 One of the best two colour combination for bedroom walls. It's a calming, warm combination that can add a sense of balanced naturalism to your room.
If you're going to use brown, be careful with the shade you pick and make sure you've got the right furniture to go with it.
The red and yellow two color combination for bedroom is thrilling, to say the least. This theme erupts from the confines of a space, leading an intensity to the senses. These striking colors are perfect if you want to add a bohemian look to your room.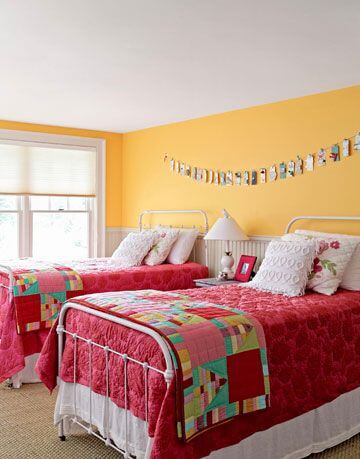 To achieve proper balance in your apartment, the red hue should be muted, and the yellow should be gentle, like the owners of this
New Hampshire farmhouse
have decorated their twins' room.
These two colors can work well together to create the right paint scheme for your bedroom, almost like a comforting fruit basket. If you're a dreamer who wants your bedroom to feel like a magical realm, these colors are a good choice.
Orange two colour combination will always look earthy for bedroom walls and make it feel more close to nature. So green plants will go well with this theme as a decor.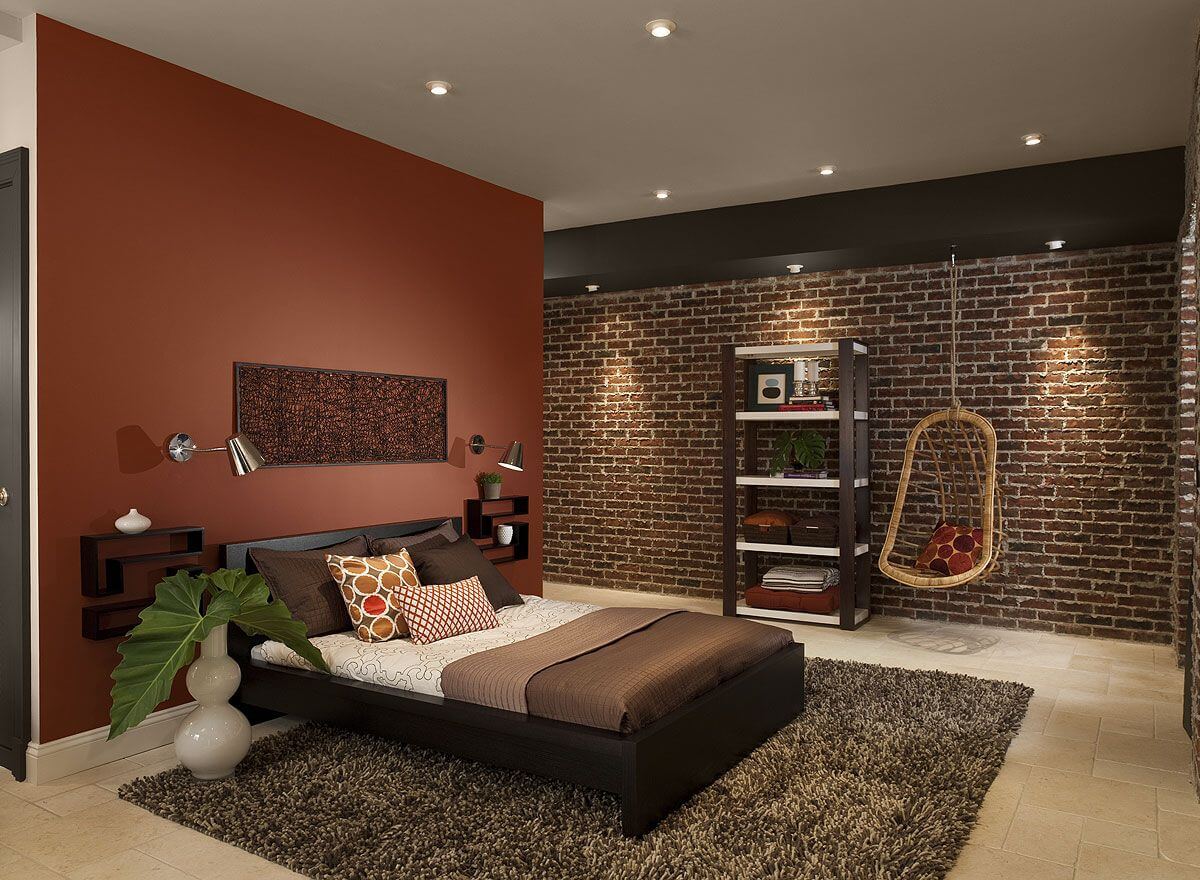 To achieve the perfect tone, combine the undertones of both colors, like the way it's done in this room curated on
TheNoBrokerTimes
.
So, there you have it – the best possible 2 colour combination for bedroom. When it comes to the interior decoration of your bedroom, you must be very diligent. Everything should be carefully selected, from the furniture to the drapes.
As long as you remember to adjust the furniture and details according to the combo you're choosing, we're sure your room will look iconic.
Happy painting!
This post contains affiliate links, which means we may receive a small commission, at no additional cost to you, if you make a purchase through these links.