If you opt for a palette of earthy neutrals to design your home, then these details would be of great help to you. Earth toned colors or earthy hues are always inviting same as blues and grey as it brings natural energy. Nature inspired colors or mud color can just give a different feel to your room instantly when you get inside.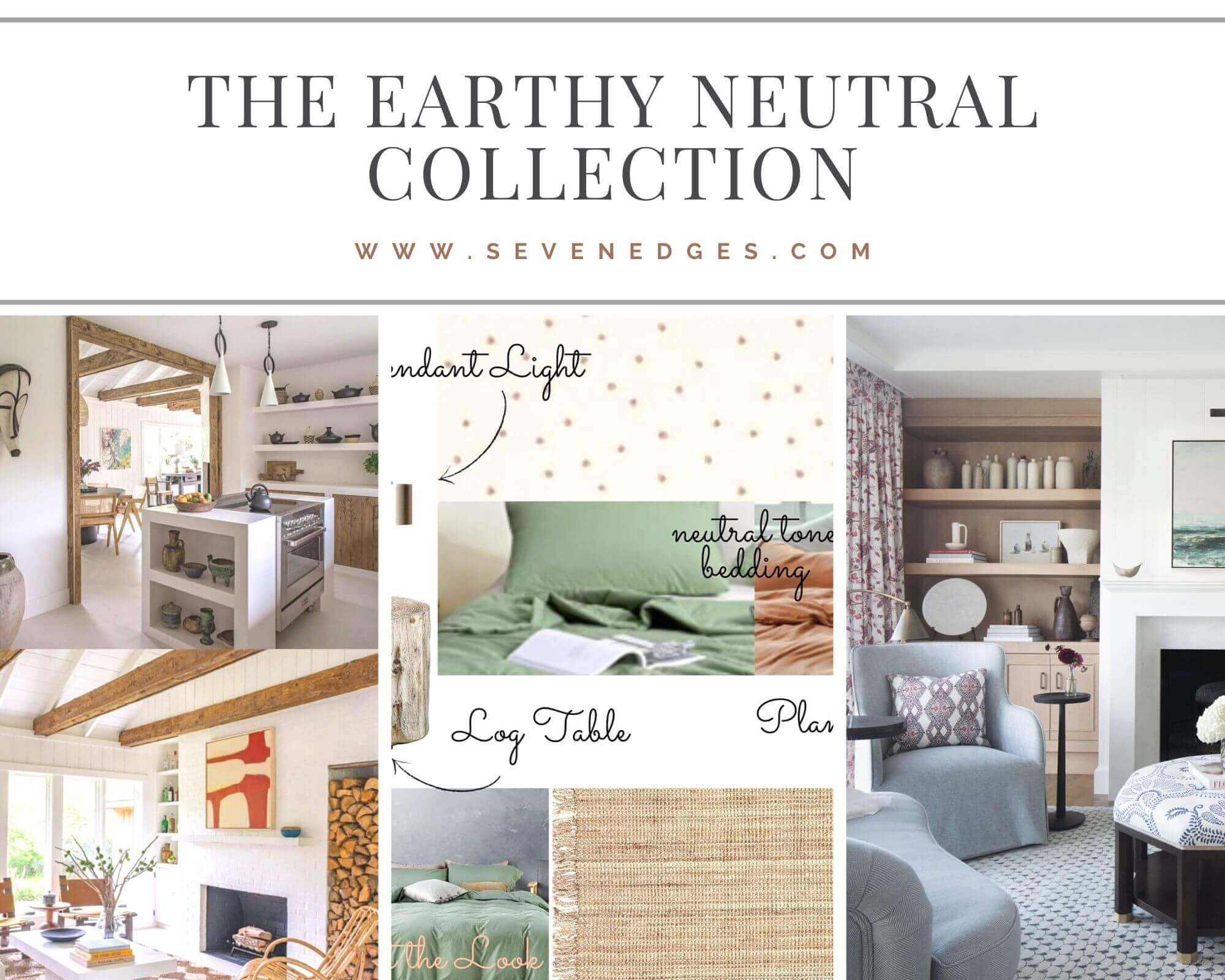 Terracotta accents and brick colors never fail to give you the soothing, comfortable and warm look.
Look at some of the neutral colors that creates an elegant finish to the room. These warm hues have a surprising strength of color in lighting areas. Yellow based Neutral color best suits to room that is connected to outside area. Choose any of these colors by farrowball.

Now you may think that these dull tones in all the rooms may not look appealing. You need to read what interior designers have to say about these.
"Just because timeless interior design can derive from neutral base tones, does not mean that the whole room needs to be various shades of just the one colour…
Inject soft colours in the accessories you choose. Cushions, throws, rugs, statement furniture pieces… Neutral color palettes do not need to be seen as bland!"
Says interior designer Jessica Elizabeth from Jessica Elizabeth Interiors.
It is difficult to exclude the designing done by Nina Farmers interiors to one of her project Marthas vineyard beach house.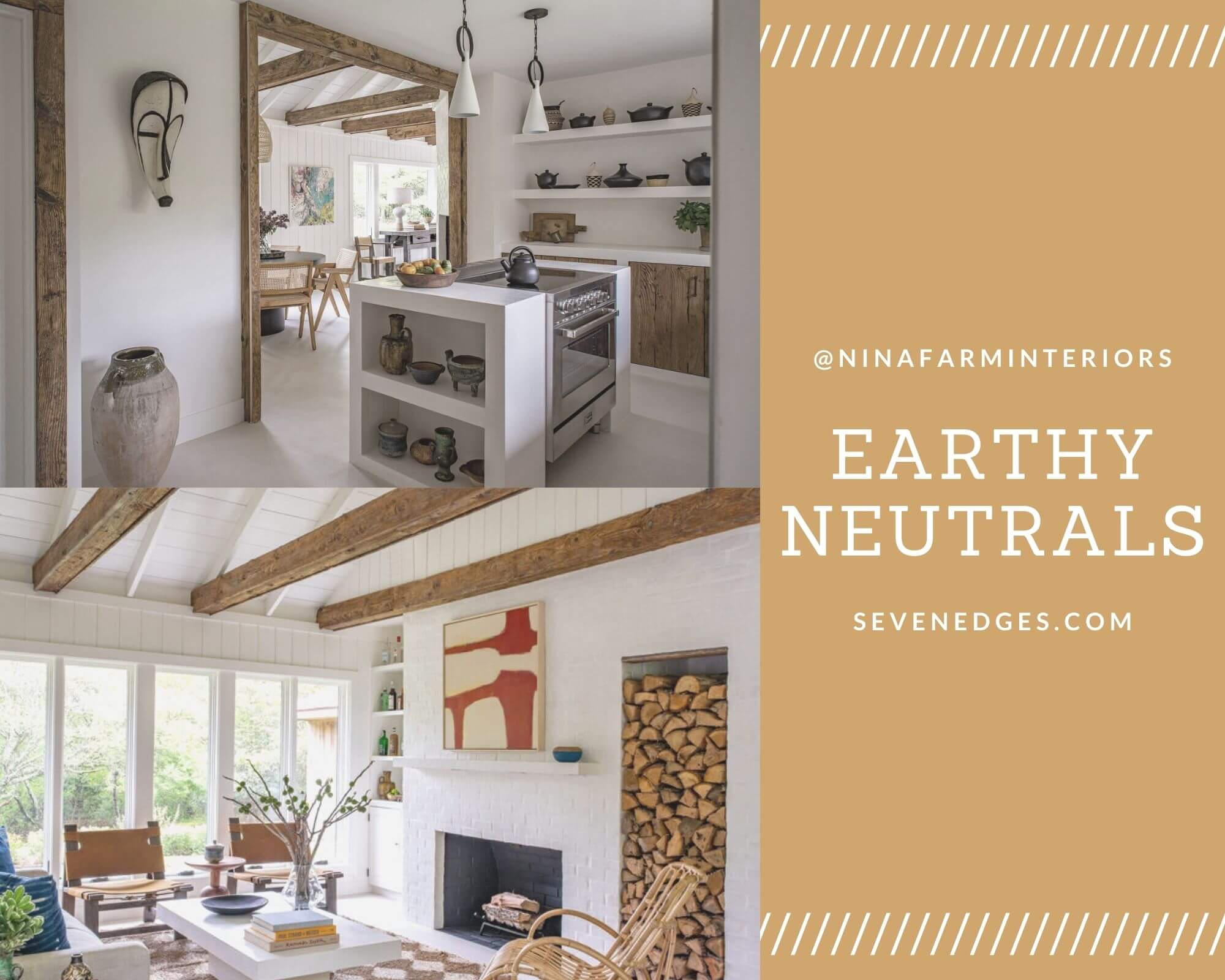 Every room has a tint of brick color added to it with quite a lot of earthy decorations. I just cannot get enough of these jute rug. The Ceiling and the wooden framework have given a small farmhouse touch to the designing. I simply love the way they have displayed the earthen pot ware and accessories in the kitchen show areas.
While going through these earthen pot displays, that I came across another living interior done by Julie Rootes. The Fireplace has been beautifully decorated with the wooden shelf and closet on either side. The earthen pot ware displays cannot go unnoticed. Is that a bronze candle holder above the fireplace? It shows how a simple thing can create a lot of difference to the small area.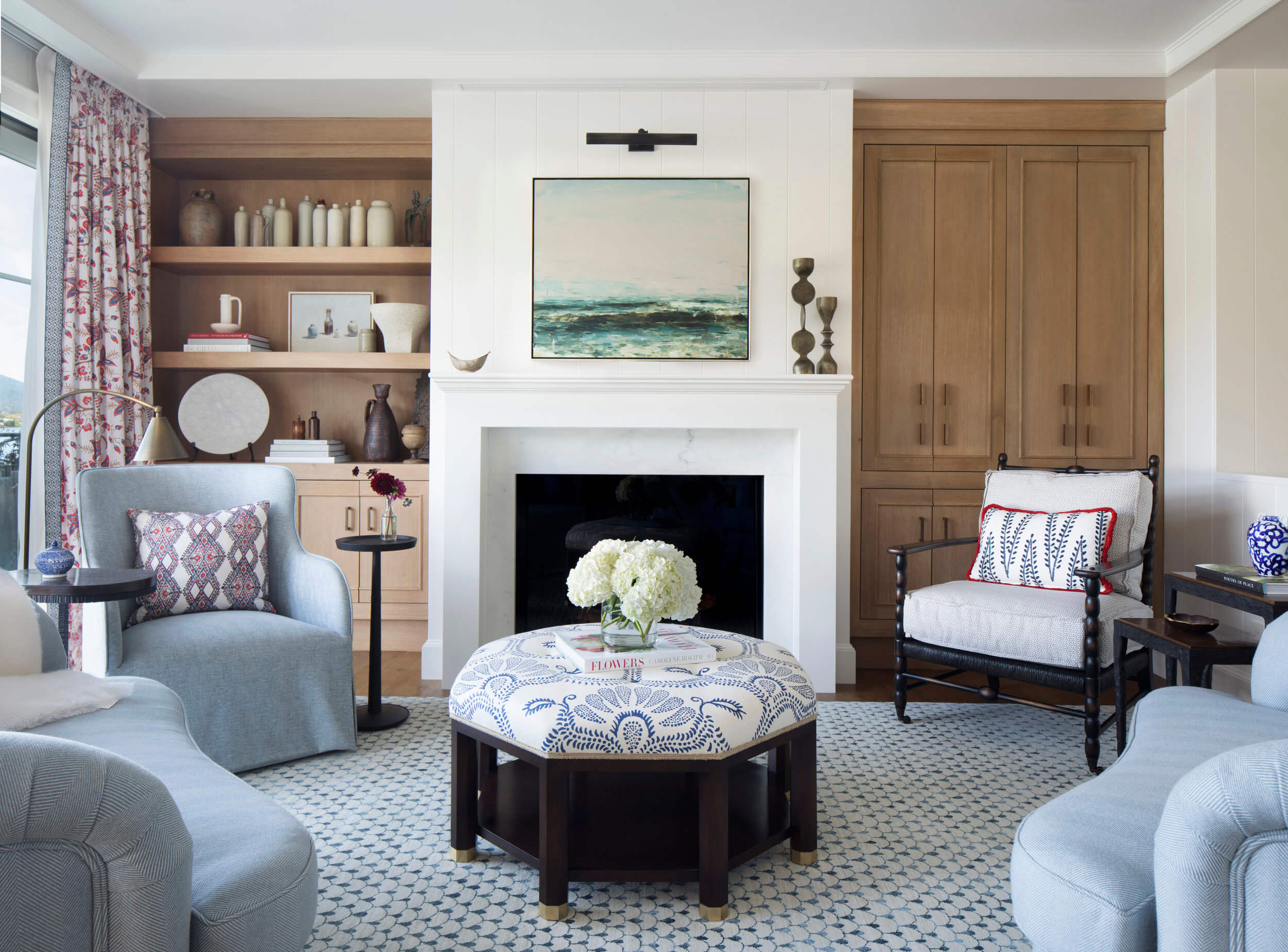 Earthy Neutral Accessories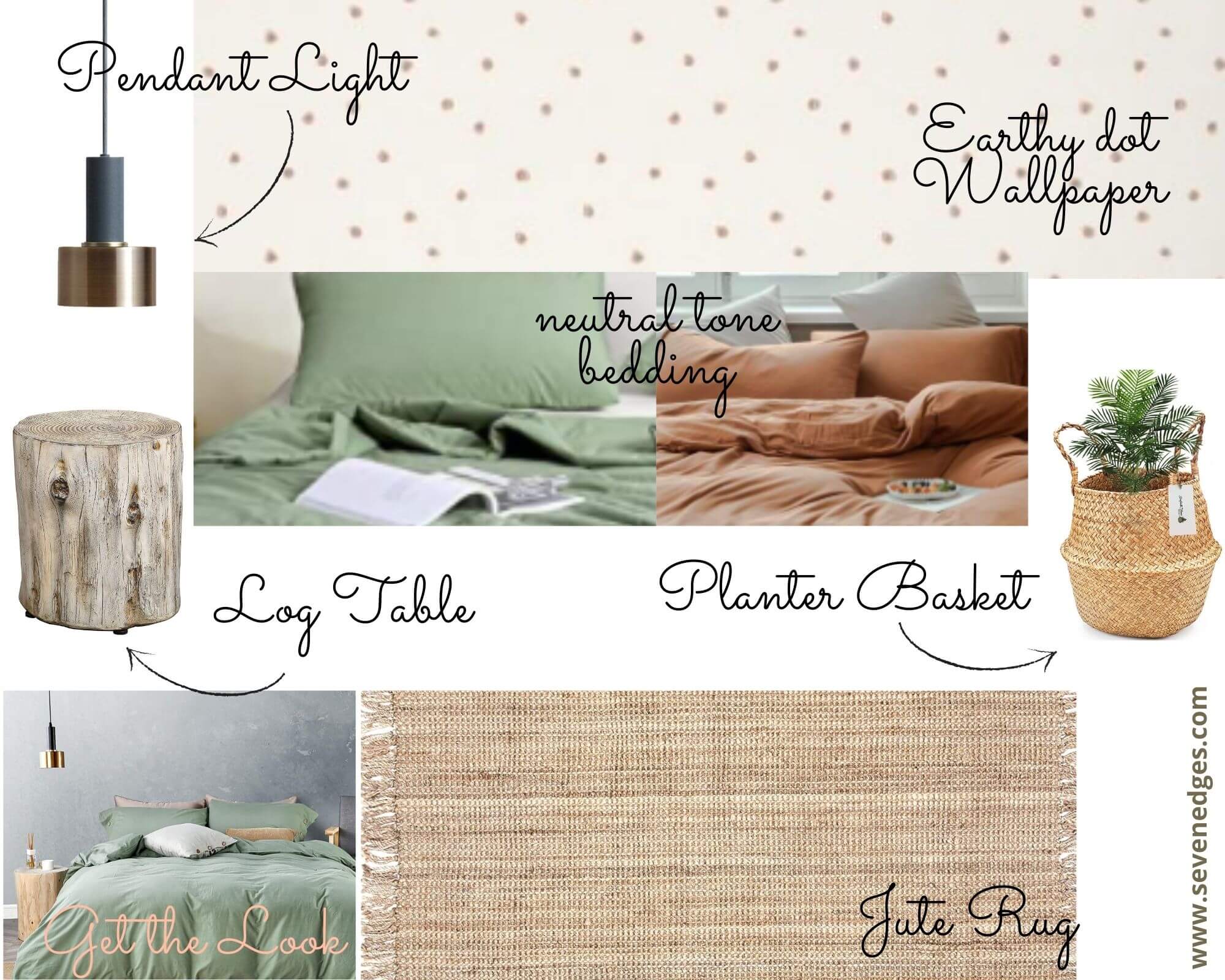 Earthy neutrals can never make you bored with your intimate space. If you choose to have lighter shades for wall, then go for rich neutral colors to upholstery and accessories. Gold, Wooden, Metal, copper, terracotta, brick and bronze shades goes best with earthy neutral interiors. Transform your interior with cozy earthy neutrals and send the clicks in comments below.
This post contains affiliate links, which means we may receive a small commission, at no additional cost to you, if you make a purchase through these links.