Humans are visual creatures and because we have evolved to live in homes, the only thing we are constantly surrounded by are walls. While it may not seem like it, colors can have a drastic effect on your mood. Choosing pastel paint colors for your living room is a great idea because people who visit you will be in your living room and what better way to make your home a place where they can come to relax?
This is why when you visit a therapist and see their office you most probably see a yellow or a pastel-colored wall because it relaxes humans and yellow induces happy emotions inside you. Here are the top 3 pastel colors for your living room!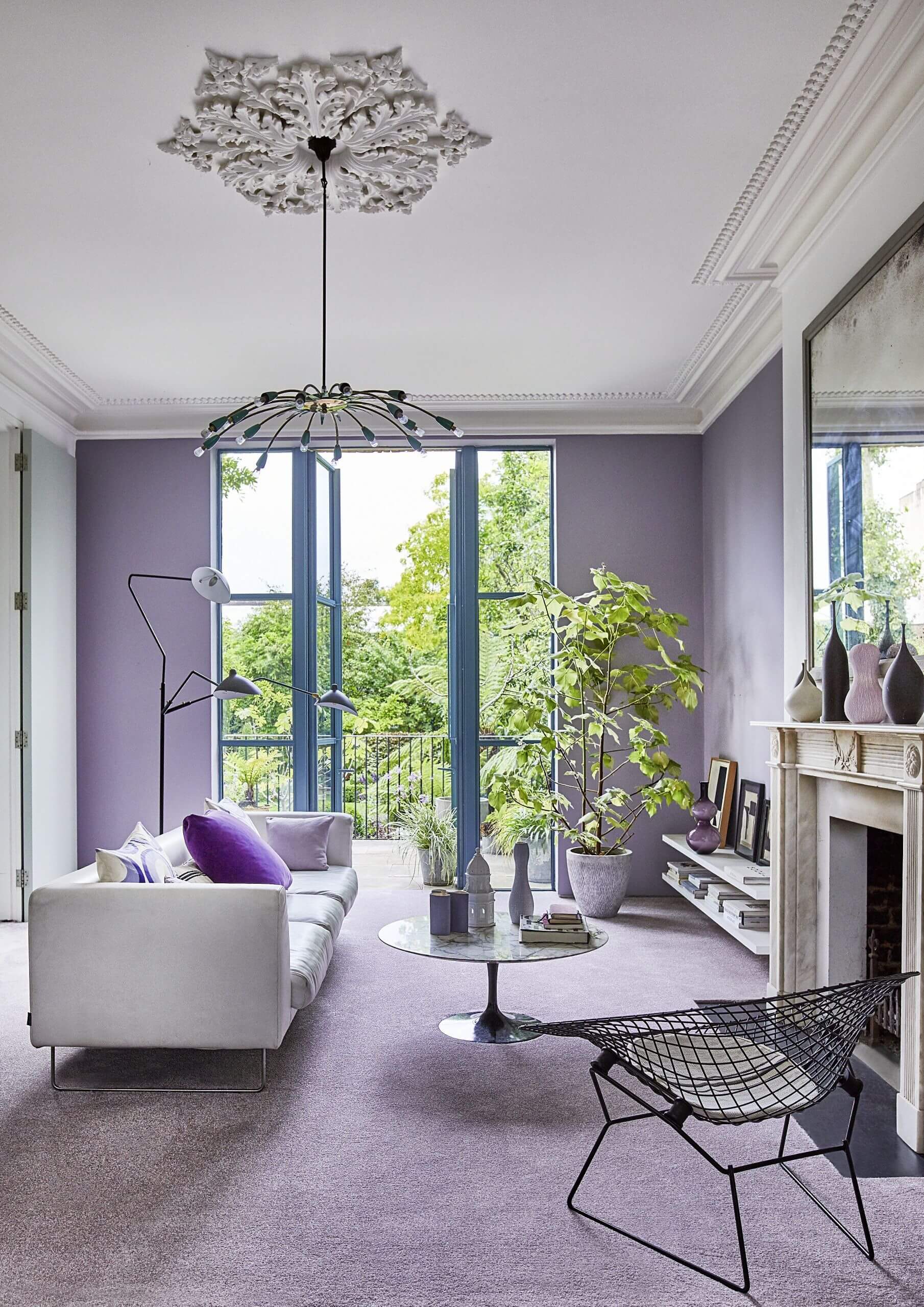 Lilac is a spiritual color and it brings happiness and tranquility. Coincidentally, lilac has become a prominent color in 2021 and many brands have started using it. From clothes as well and it is also being used a lot in people's homes. Lilac is one of the best pastel shades for your living room because it invokes relaxation. And takes you to a meditative state which makes it a great color to have in your living room. This way, it can have an impact on friendly and thoughtful conversations with people.
Check out how  Carpet Right and it features pastel lavender color walls with some greenery. It gives a stunning yet incredibly relaxing and dreamy look.
Shop pastel shades decor for living room that blend well with these colors.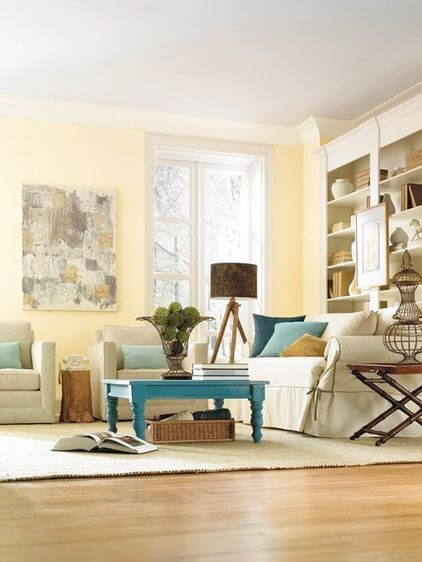 As I previously mentioned, the yellow is associated with optimism and is thought to be uplifting. Painting your walls pastel yellow color is more likely to bring the warmth of the sun inside your home and make it more hospitable. Yellow is soothing and if you have to choose a pastel paint color for your living room, why not choose a color which you know will work for any space?
You can see that pastel yellow also works well even with soft blues or neutral colors!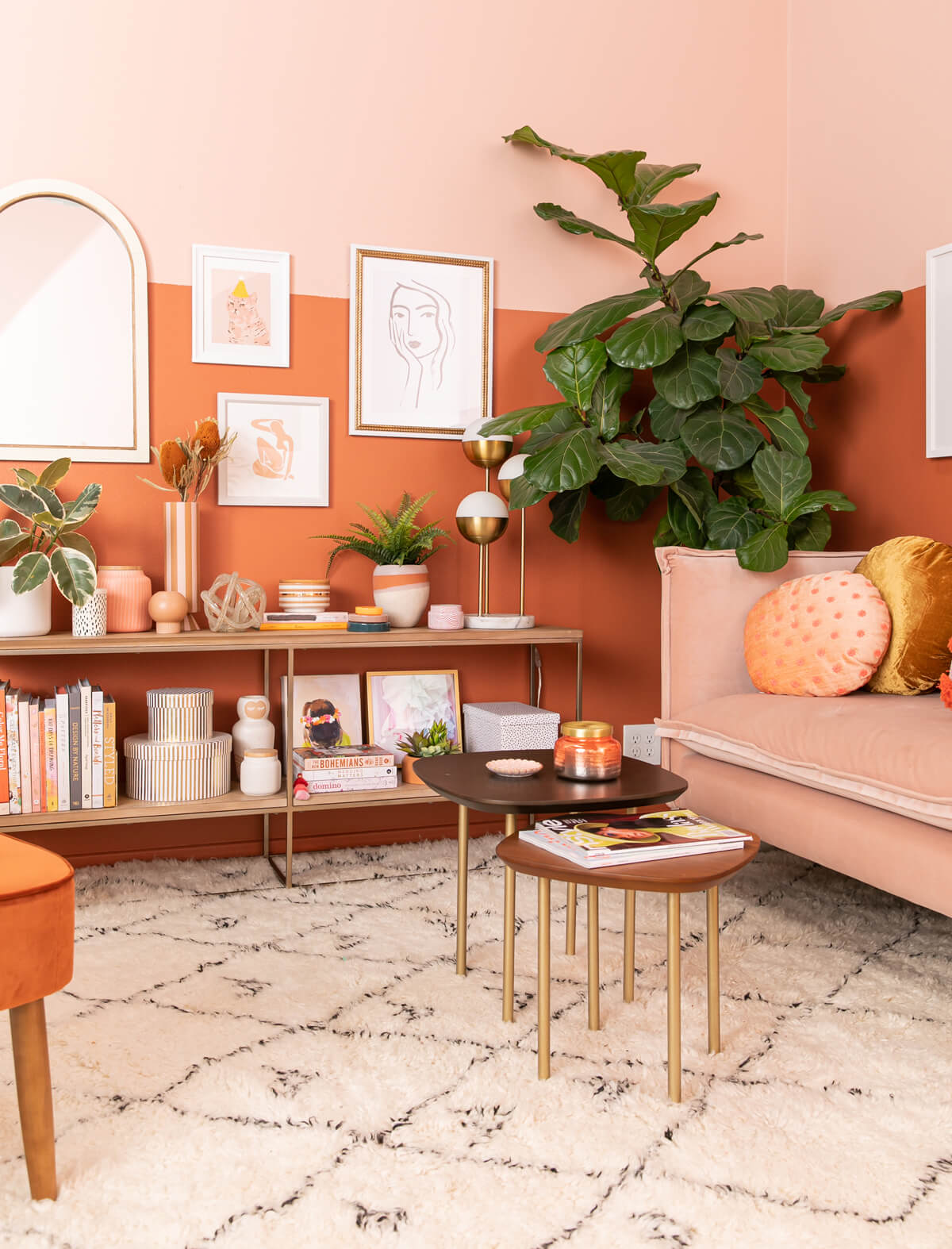 While this may seem like an unusual choice for a wall color, peach has a lot of appeals. Especially, if you are looking for a pastel pink living room look without the color being overly saturated and redundant since it is a popular choice for walls. Pastel Peach is the perfect color to have in your drawing room as it is associated with warm feelings such as friendship and love and opens a gateway for communication because it encourages good manners.
You can see how amazing the peach walls look with the orange and pink accents. Together they create a very warm and feminine environment.
Colors bring a room together and each color creates a very distinct atmosphere. Pastel hues in particular all bring forth a very positive emotional response and are amazing at connecting people. So what are you waiting for? Choose your next living room color from these 3 amazing pastel shades!
This post contains affiliate links, which means we may receive a small commission, at no additional cost to you, if you make a purchase through these links.