The ceiling (or the 5th wall as it is affectionately called by many designers) is often a largely ignored part of home décor. Most homeowners believe that simply hanging up a light fixture is enough, but you would be surprised to find out how nicely a well-decorated ceiling design can round up your entire bedroom and transform your living space.
The fifth wall is a key element in any bedroom design scheme, and there are numerous ways in which you can make your ceiling as beautiful as the rest of your room. You can base your ceiling decor around your bedroom's architecture, lines, and curves, and put together a stylish and chic bedroom straight out of an architectural magazine.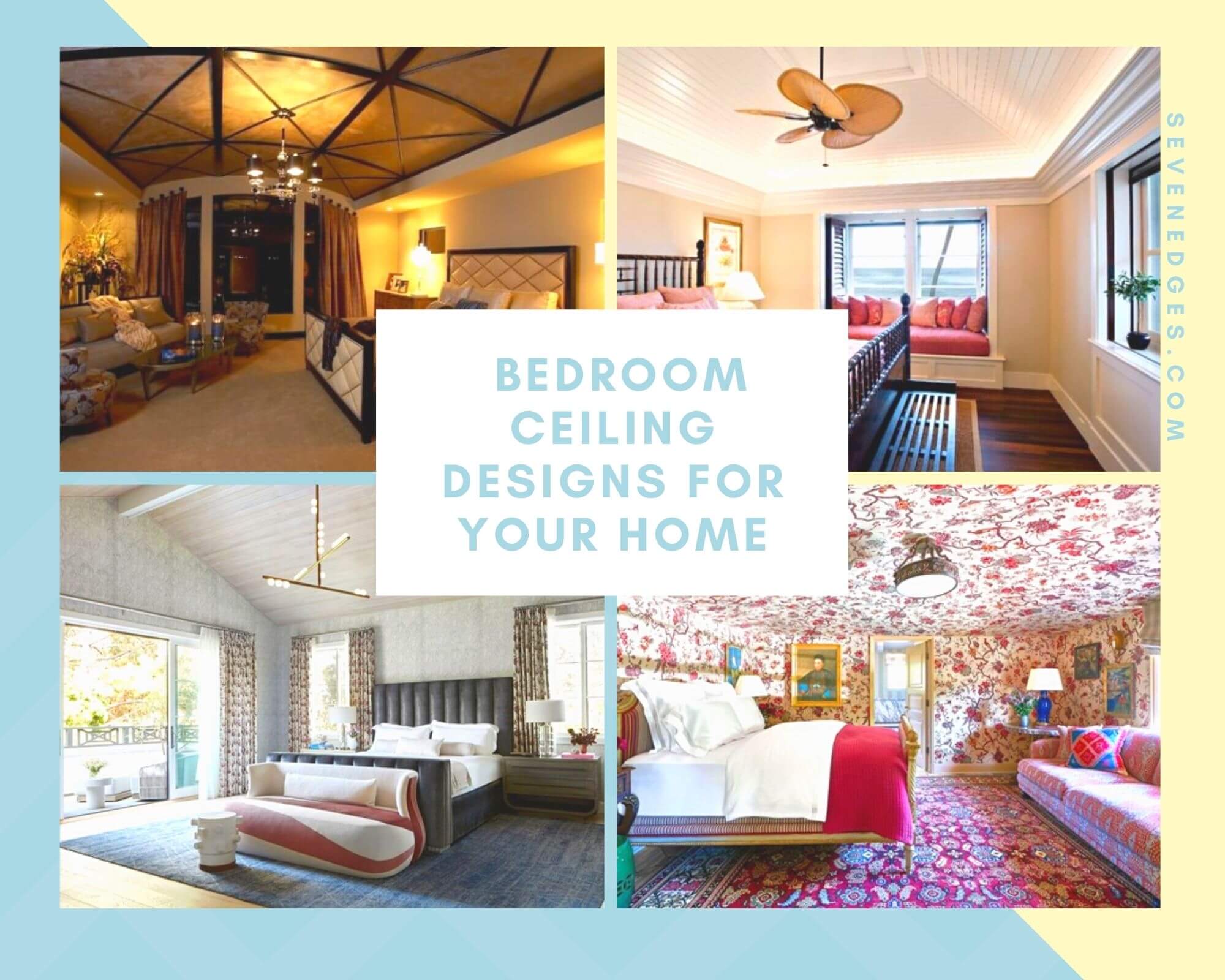 With that being said, here are some of our absolute favorite pop design for bedroom to get your designer gears turning!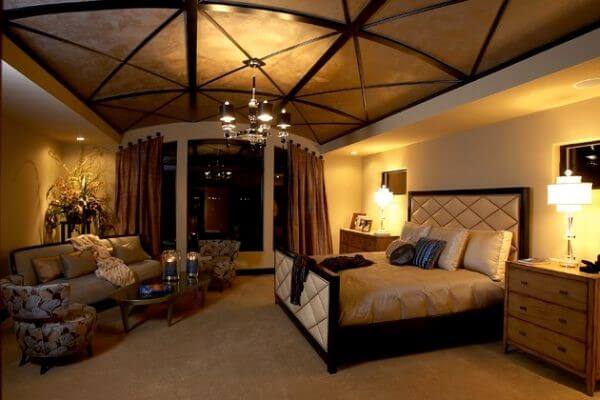 This bedroom design by Jaque Bethke of PURE Design Environments lacks in neither style nor ambience, that's for sure. With deep brown and beige décor and warm yellow lighting, this room oozes a comfy and rustic appeal. Notice the curvature in the ceiling? Not only do the brown geometrical boards line up with the shape of the ceiling so well, but also pull the room together as a whole.
You can adapt this simple yet eye-catching false ceiling design for bedroom for your home, using a statement light fixture to further complement the design, as shown in the photo above.
Modern LED Flush Mount Lighting Fixture Nordic
Beautiful LED Lighting which is ultra thin. You do not need another false ceiling ideas if you have this one installed.
Forget Light Fixtures, We'll Have Some Statement Fans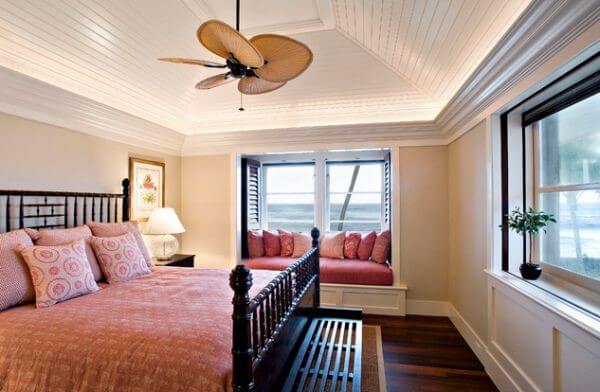 This marvelous design by Sutton Suzuki Architects makes use of a classic tray ceiling design and the statement artistic fan takes this simple pop design for bedroom to another level entirely.
Using a unique fan to frame your ceiling is a fantastic idea that you can adopt for your home, and you can also take inspiration from the pink, white, and beige color palette of this design to give your room the little spicing up it may need.
Tropical Ceiling Fan with Sunset Bowl Light
Keep your space cool with this one of a kind hand carved Honeywell Tropical Ceiling Fan. This fan has a classic tropical design that will complement most any space. A Beautiful bedroom ceiling design with fan everyone can try.
This bedroom ceiling idea by celebrity designer Michael S. Smith is certainly not for the faint-hearted, and that is exactly why we absolutely adore it. With its flower-patterned fabric-embossed walls and ceilings, bright sofa and carpet, and idiosyncratic artwork- this bedroom is truly one of a kind.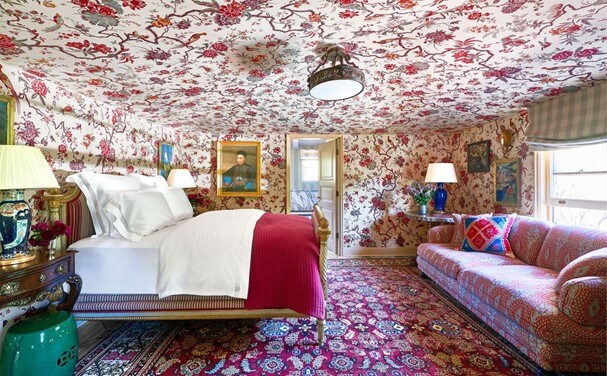 The small bedroom ceiling design takes great inspiration from mid-century vintage décor and uses whimsical artwork and bold colors to transform this Beverley Hill's bedroom into a bold, unapologetic, and stunning décor statement.
Green Floral Peel and Stick Wallpaper
The flower and bird design with green as the background adds a fresh and natural atmosphere to your home decoration.
Whether you are looking for a simplistic, neutral-toned ceiling design, or are an art guru desperately searching for unique décor styles for your bedroom, the possibilities of putting together a breathtaking bedroom are limitless.
You can take inspiration from the 3 unique modern ceiling design for bedroom featured above and get started on revamping your home's look. Remember, it is never too late to channel your inner designer and to start living out your architectural dreams.
This post contains affiliate links, which means we may receive a small commission, at no additional cost to you, if you make a purchase through these links.