Germany is a beautiful country in Europe having rich cultural heritage. The amazing landscape, captivating castles, bustling theme parks, skyscrapers, best brands and many more places attract tourists worldwide.
Souvenirs are the best way to gift your loved ones and it reminds you the amazing travel experience to that country. You can find many souvenirs in Germany and selecting the best one will be a tough job. Therefore, below mentioned are few best selected souvenir collection to buy from Germany.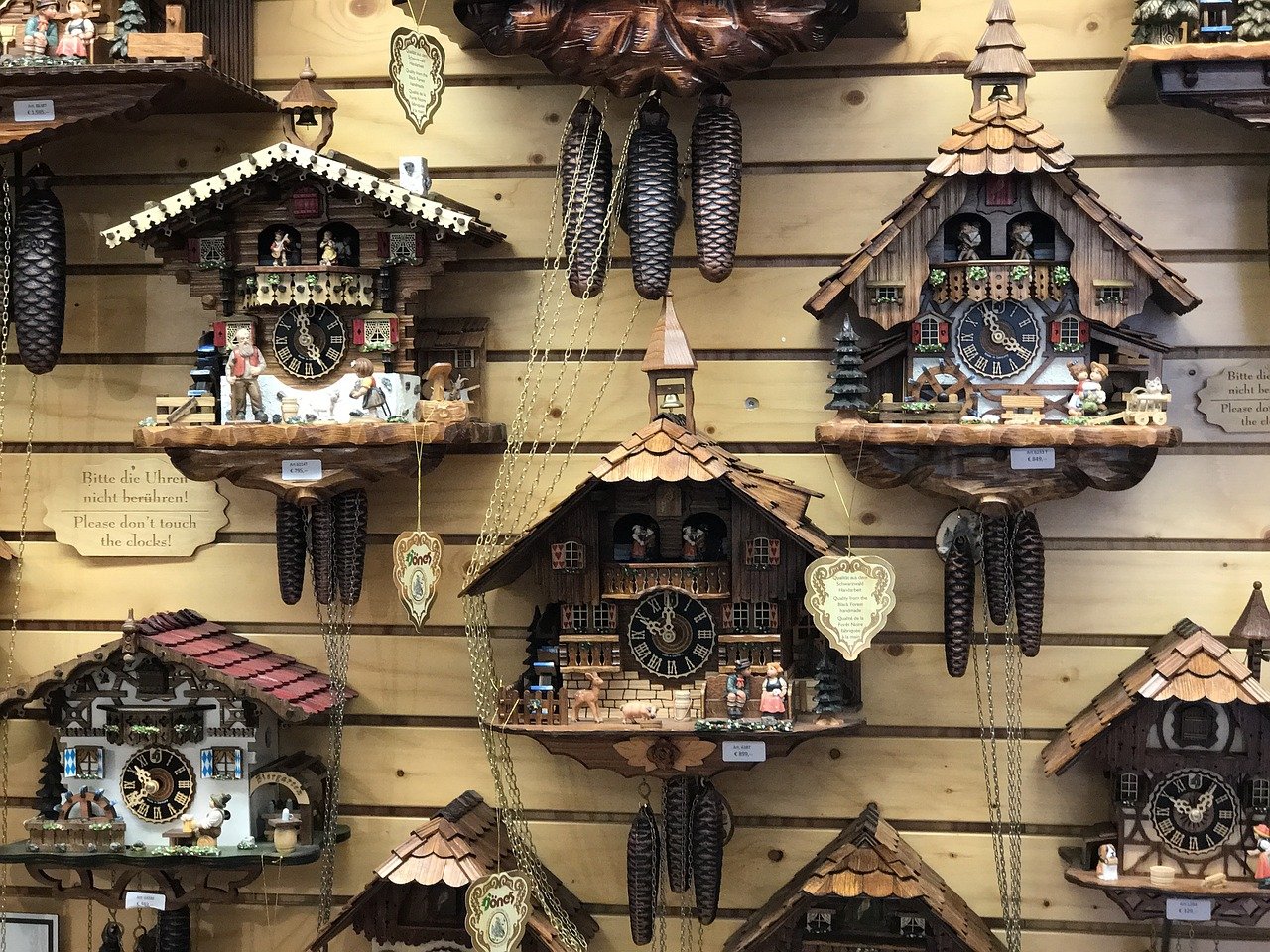 A bit of Berlin Wall is the best souvenir to remember the history of Germany. This Berlin Wall is 155 km long and the pieces of the wall comes with the certificate of authenticity and reminds you the cold war. This souvenir will be the best decorative accessory for home or office.
Note: Many tourist souvenir shops sell inauthentic pieces of Berlin Wall. So, be very careful while buying these souvenirs.
These cuckoo clocks are the classic souvenirs to buy from Germany. The handmade intricate design have origin in Black Forest. These traditional clocks with numerous designs are carved with wood and have walnut finish. These clocks are known for best high quality craftsmanship with colourful flowers and pleasant music. They might be expensive but, serve as the best lifetime souvenirs to enhance your home décor.
Chocolates are the best delicious souvenirs to buy from Germany. Stollwerck, Ritter Sport and Heilemann are the topmost chocolate brands in Germany. There are wide variety of chocolate bars with numerous flavors such as, milk chocolate, dark chocolate, white chocolate with vanilla, dark chocolate with spicy ginger, milk chocolate with caramelized hazelnuts and many more. You can find these chocolates in almost all the grocery stores in Germany. Rausch Chocolate House is a place, where you can get 200 varieties of chocolates.
Christmas is best celebrated in Germany. They have the rich cultural heritage in celebrating Christmas. To decorate your Christmas tree, these colourful Christmas ornaments serve as a perfect souvenir. Kathe Wohlfahrt's Christmas village offer varieties of Christmas ornaments. There are two big stores below Rothenburg's Market Square, where you can get unique Christmas decorative ornaments, handmade wooden nutcrackers, candle holders, table decorations, music boxes and many more to make your Christmas celebration the most memorable one.
Beer steins are the most unique souvenirs of Germany to gift beer lovers. You can find wide variety of steins made from stone, porcelain, pewter, glass having open toped or hinged with half or full liter capacity. They are the most stylish and colourful souvenir to buy from Germany. You can find beer steins in almost all souvenir shops but, for better authentic purchase, you should find them in traditional beer halls. Hofbrauhaus in Munich is the best place to buy beer steins.
Never forget to buy these gummy bears when you are in Germany.  The gummy bear was invented by Hans Reigel in the year 1922 when he started his candy company. These sweet candies are consumed in mass worldwide. You can find these gummy bears in Bonn's Haribo factory outlet and can be found in many other outlets in Montabaur, Solingen, Wilkau-Hasslau and Neuss. These tasty candies are the best souvenirs to gift your loved ones.
Steiff bear is the best souvenir to gift your little one. These handmade soft toys are made of finest materials and are loved by children. Steiff is one of the oldest manufacturer of soft toys and also the inventor of teddy bear. You can visit toy factory in Giengen, which is 90 miles west from Munich. In this factory, there is a toy museum, where you can get complete information of how these stuffed toys are handmade.
German made kitchen tools are top quality tools which includes knives, cutting board and soft boiled egg cups and spoons. You can get varieties of knives made with finest quality. These knives serve the best souvenir to your home.
Cutting boards are most popular kitchen tool in Germany. You can get the best cutting board in Germany. These boards are designed to remember the old Bavarian tradition. They are decorated with vibrant colours, iconic monuments of Germany and even some cutting boards have traditional delicacies of Germany. Buy these tools from Germany to enhance your kitchen décor.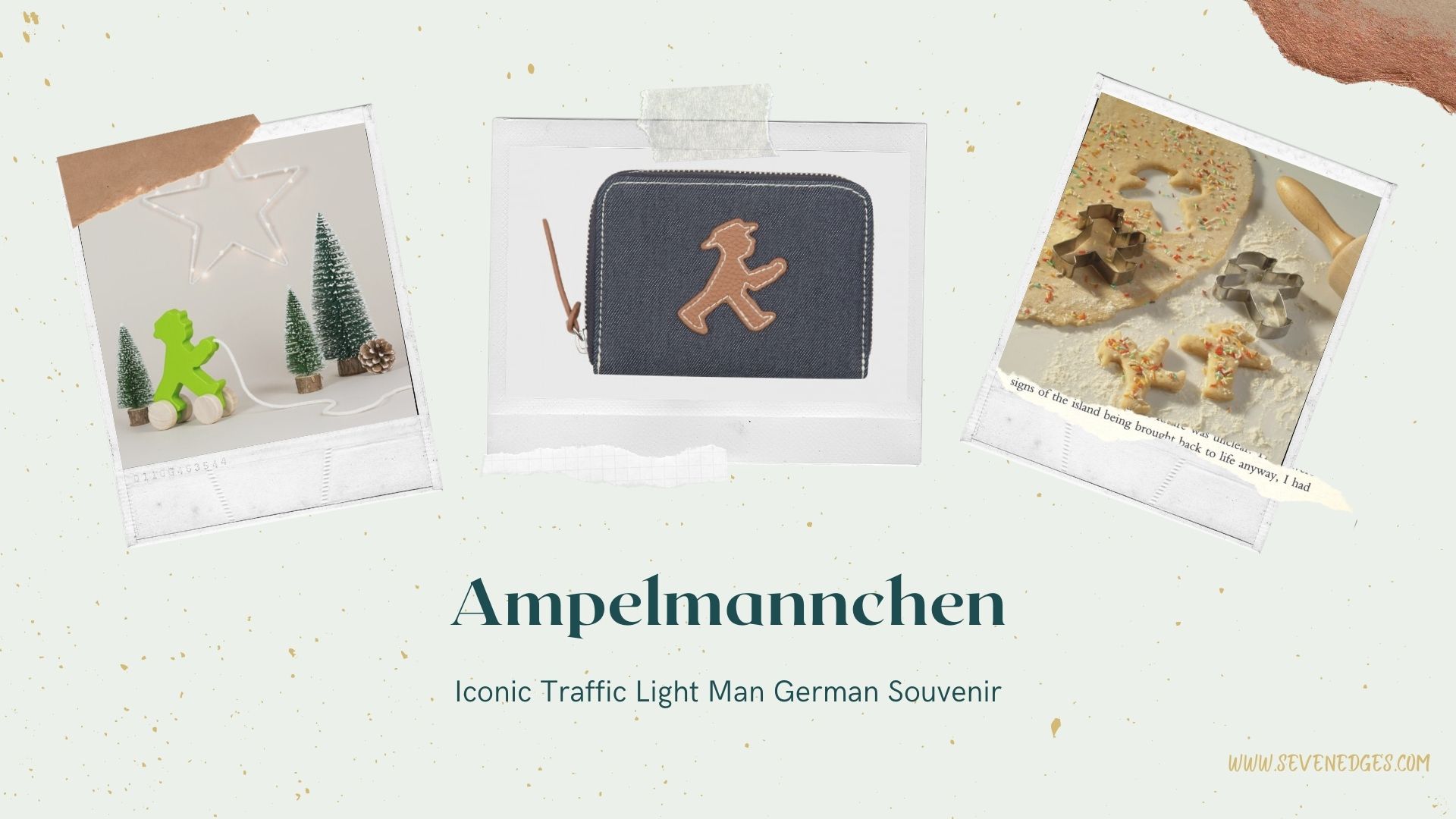 Ampelmannchen is the iconic traffic light man which was designed by the traffic psychologist, Karl Peglau in East Berlin. After the country's reunification, it became the most iconic brand present on most of the items you get in Germany. It can be seen in key chains, hats, coffee mugs, cutting boards, water bottles, T-shirts, vases, iPhone cases and many more. When you are in Berlin, do not miss to buy this Ampelmannchen, which makes a best souvenir.
You can directly purchase this souvenir from Ampelmann online store. You can select wide variety of products with the Ampelmannchen traffic light man sign on it from Christmas Gift ideas, sweaters, Tumpler bottle and even on cards where you can play with your family.
Tracht is the traditional clothing in Bavaria, which includes Dirndl for women and Lederhosen for men. Dirndl consists of a dress and an apron set which is made of silk. Lederhosen is pant made of leather. Also they can be found in linen fabrics and have detailed embroidery and stitching. You can get these best traditional outfits in large departmental stores all over Germany. Although they are bit expensive, they make a best souvenir to buy from Germany.
You can easily own one of these bavarian traditional clothing online from Moser Store.
Birkenstock sandals are manufactured in Germany in the year 1774 and they are the most famous brand worldwide. The rubber sole are most comfortable to wear. They have the long history and are now changed according to the trend. They come in varieties of design. The sizes are different when compared to other brands. Therefore, make sure about the size when you are gifting to someone. They are quite expensive but still are worth to buy.
Please leave a comment below, if you enjoyed or find the information helpful. 
This post contains affiliate links, which means we may receive a small commission, at no additional cost to you, if you make a purchase through these links.
Image by Regina Basaran from Pixabay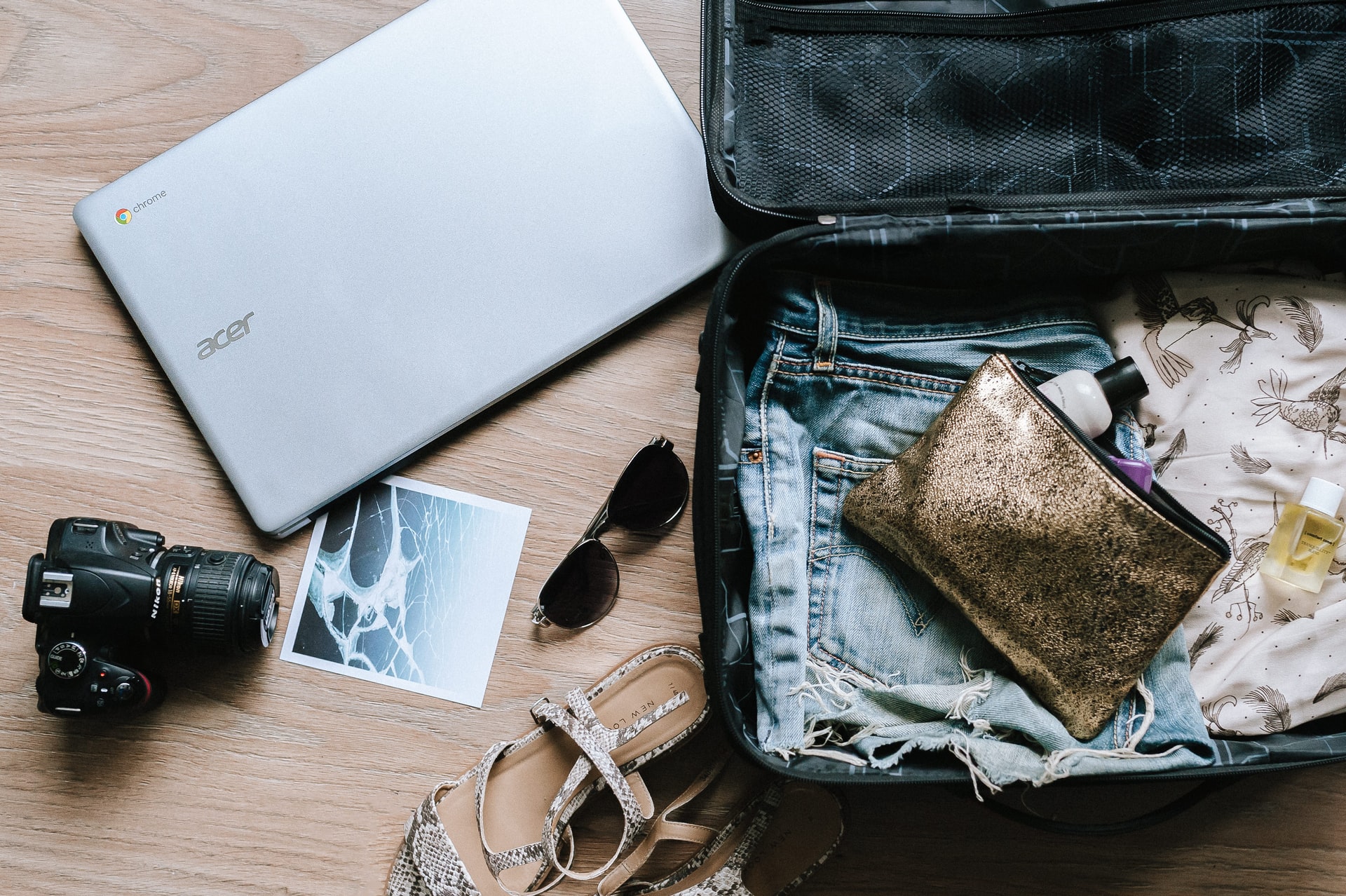 Get these travel gadgets and accessories according to your needs, and select the gear items suitable for the location you visit.