As the most wonderful time of the year approaches, enchanting Christmas towns across the United States transform into winter wonderlands, captivating visitors with their festive charm and heartwarming traditions. From twinkling lights to cozy holiday markets, these towns offer an idyllic backdrop for creating cherished memories with loved ones. In this article, we'll unveil the top Christmas towns in the United States that promise an unforgettable holiday experience. Let's dive into the enchanting world of holiday magic!
Christmas Vacation Destinations for Families: Unwrap the Magic
Nestled in the Cascade Mountains, Leavenworth radiates a Bavarian Christmas atmosphere that's straight out of a fairytale. Its annual Christmas Lighting Festival, a month-long celebration, features over half a million lights adorning the town and an array of holiday events. Visitors can enjoy sleigh rides, visit Santa's workshop, and revel in the festive sounds of carolers.
Keep an update of the events at Leavenworth, the christmas town.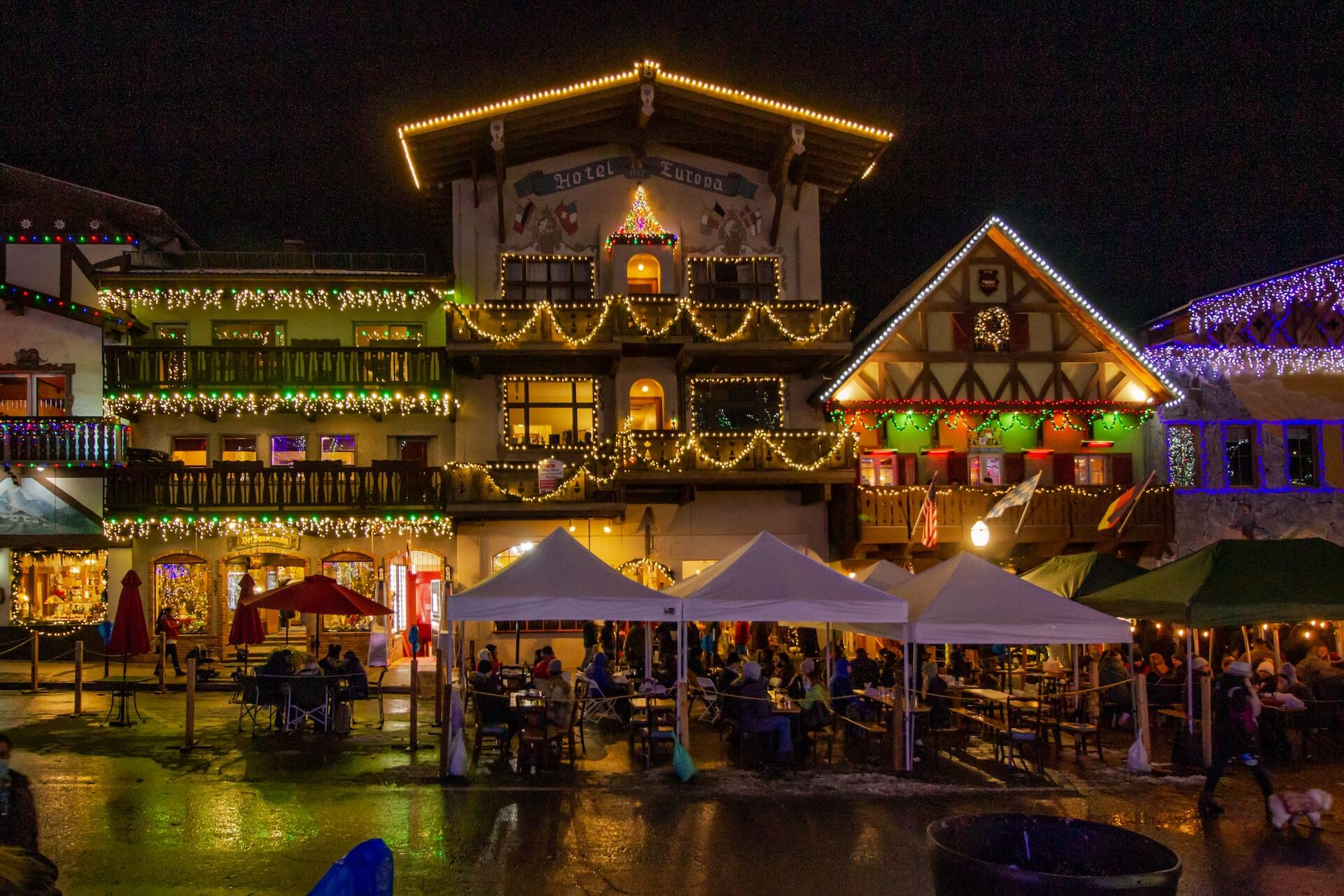 Asheville, North Carolina
Asheville's charming streets come alive during the holiday season. The Biltmore Estate, America's largest home, is a must-visit, as it decks its halls with magnificent Christmas decorations. The town hosts the National Gingerbread House Competition and Display, a sweet event that showcases incredible gingerbread creations from artists around the country.
Woodstock captivates visitors with its quintessential New England charm during Christmas. The town's Wassail Weekend is a cherished tradition featuring horse-drawn carriage rides, festive concerts, and a parade that brings the spirit of an old-fashioned Christmas to life.
Check out the events as they update on Woodstock, Vermont
McAdenville, North Carolina
Known as Christmas Town USA, McAdenville boasts an awe-inspiring display of lights that covers every inch of the town. Stroll or drive through the illuminated streets, and you'll feel like you've stepped into a mesmerizing holiday realm.
Solvang, a Danish-inspired village, transforms into a captivating Christmas destination. The Julefest celebration features traditional Danish treats, a torchlight procession, and a festive parade that truly embodies the spirit of the season.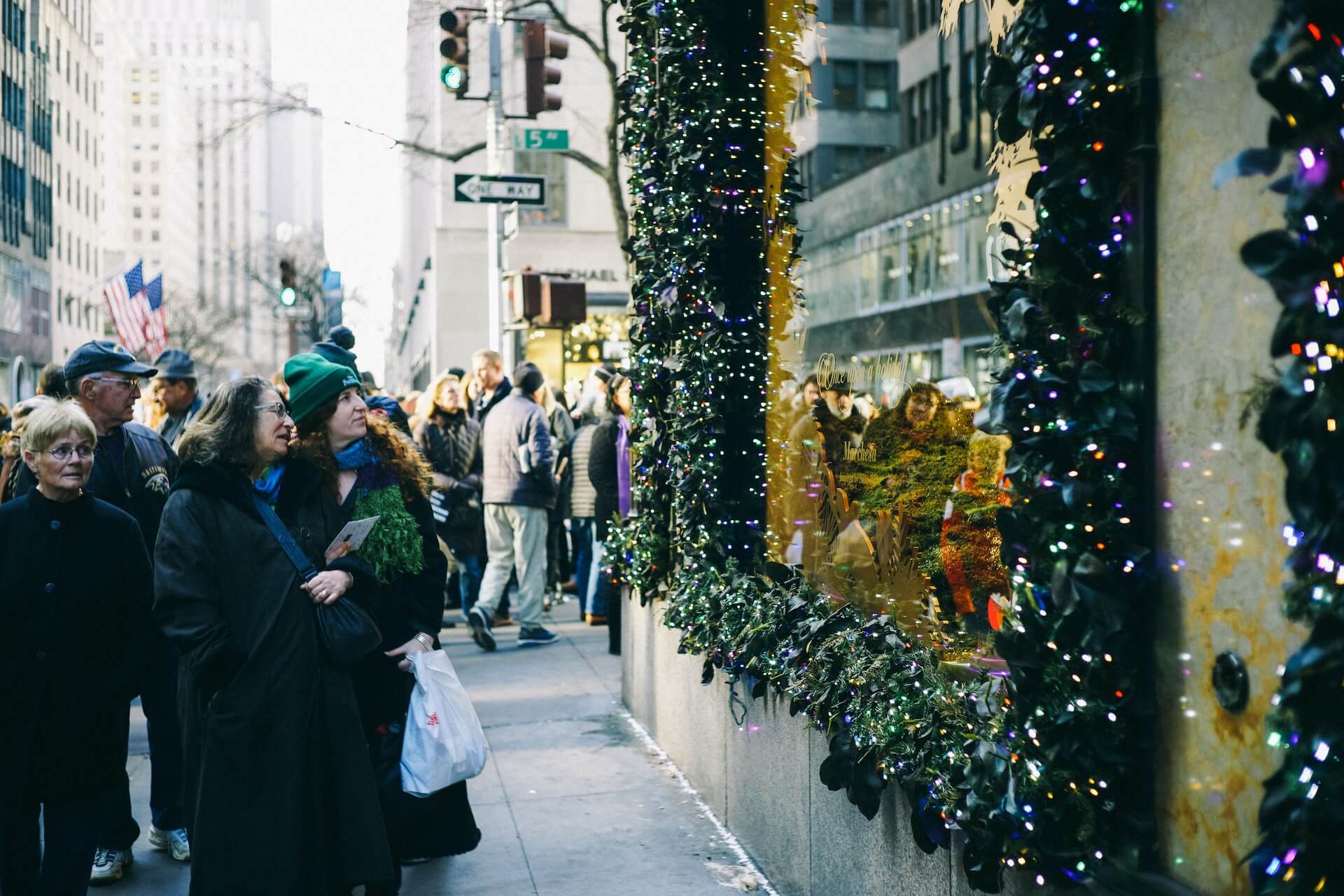 Aptly named, Santa Claus, Indiana, is home to the Holiday World & Splashin' Safari amusement park, where you can enjoy holiday-themed rides and meet Santa himself. The town's post office even offers a special postmark for holiday mail, making it a favorite among those seeking a magical Christmas experience.
Frankenmuth is known as "Michigan's Little Bavaria" and transforms into a Christmas wonderland during the holiday season. The Bronner's Christmas Wonderland, the world's largest Christmas store, is a must-visit. The town's festive lights, carriage rides, and holiday entertainment make it a delightful destination for families.
The Christmas spirit comes alive in these charming towns across the United States, each offering a unique blend of traditions, lights, and festive activities. From Bavarian-inspired villages to small New England gems, these destinations radiate warmth and magic during the holiday season. Whether you're exploring the dazzling lights of Leavenworth, savoring the gingerbread wonders in Asheville, or experiencing the enchantment of McAdenville's light display, these Christmas towns are sure to create lasting memories and fill your heart with joy. Plan your visit to one of these captivating destinations and immerse yourself in the magic of the holidays.

Please let us know if you found this post useful and what you are looking for through comments, we would love to help you out in that..
This post contains affiliate links, which means we may receive a small commission, at no additional cost to you, if you make a purchase through these links.