South Africa, a land of stunning landscapes, vibrant cultures, and rich history, offers more than just breathtaking safaris and picturesque beaches. One of the most delightful aspects of visiting this diverse country is the opportunity to indulge in some world-class shopping. From exquisite handicrafts to delectable culinary delights, South Africa has an array of unique products that make for perfect souvenirs or cherished gifts. In this article, we'll explore some of the famous things to buy from South Africa, where to find them, and their availability online.
African Handicrafts and Artwork
No visit to South Africa would be complete without indulging in its vibrant arts and crafts scene. Local artisans create an incredible range of items, including traditional masks, beaded jewelry, intricate wooden carvings, and colorful textiles. For a one-stop shopping experience, head to the Rosebank Art and Craft Market in Johannesburg or the Greenmarket Square in Cape Town. These bustling markets showcase a wide variety of crafts, and you can interact directly with the artisans. Online, platforms like African Creative and Aya Africa offer a curated selection of African crafts.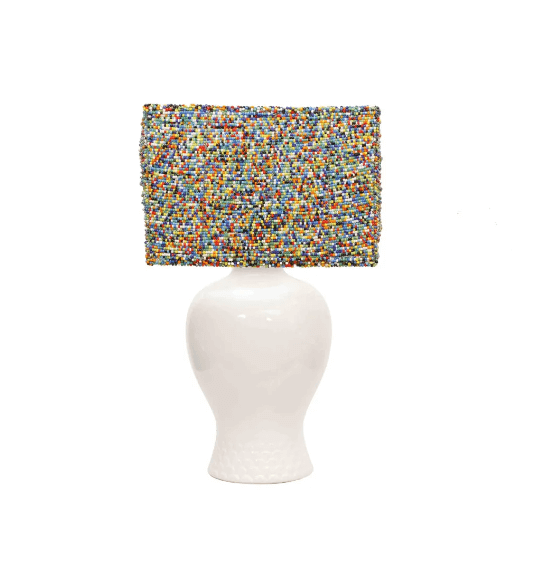 Originating from the Western Cape, Rooibos tea is renowned for its health benefits and unique flavor. You can purchase high-quality Rooibos tea, one of the famous things to buy from South Africa from supermarkets across the country or visit
Cederberg Tea House, but now replaced with Kokumi
where you can still enjoy the traditional South African rooibos lattes in Cape Town for an immersive tea experience. For online shoppers, platforms like Yuppiechef and Amazon offer a range of Rooibos tea options.
South Africa is known for its rich deposits of gold and diamonds, making it a prime destination for purchasing exquisite jewelry. The Jewel City in Johannesburg and the V&A Waterfront in Cape Town are popular spots to explore a wide range of jewelry designs. When buying jewelry, ensure that you are dealing with reputable jewelers. For online purchases, established jewelry retailers like Shimansky have e-commerce platforms.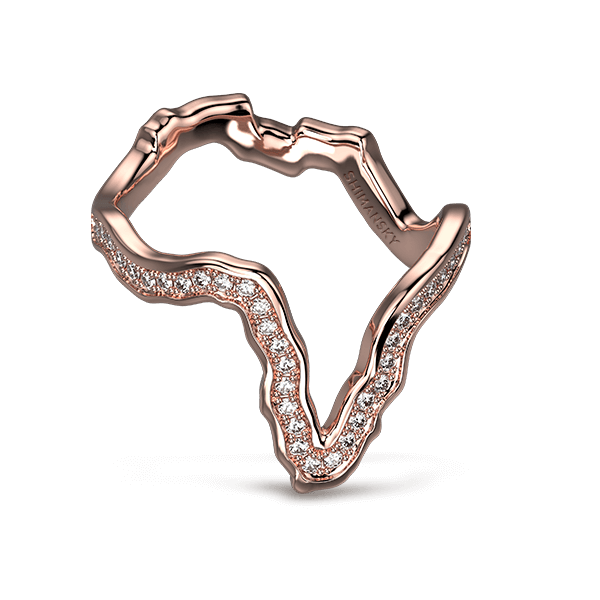 For foodies, South Africa offers a delightful treat in the form of biltong and droëwors. These air-dried, cured meats are seasoned to perfection and make for fantastic snacks. You can find them in local markets, grocery stores, and dedicated biltong shops like The Savanna. Online, platforms like Biltong St Marcus and Biltong Chief offer a wide range of options for international delivery.
African beadwork is a significant cultural and artistic expression in South Africa. Traditional Zulu, Xhosa, and Ndebele beadwork is intricate and colorful, often used in jewelry, clothing, and accessories. To buy authentic African beadwork, visit markets like Victoria Street Market in Durban or explore local shops in cities like Johannesburg and Cape Town. Websites like The Bead Chest also provide an avenue for online shopping.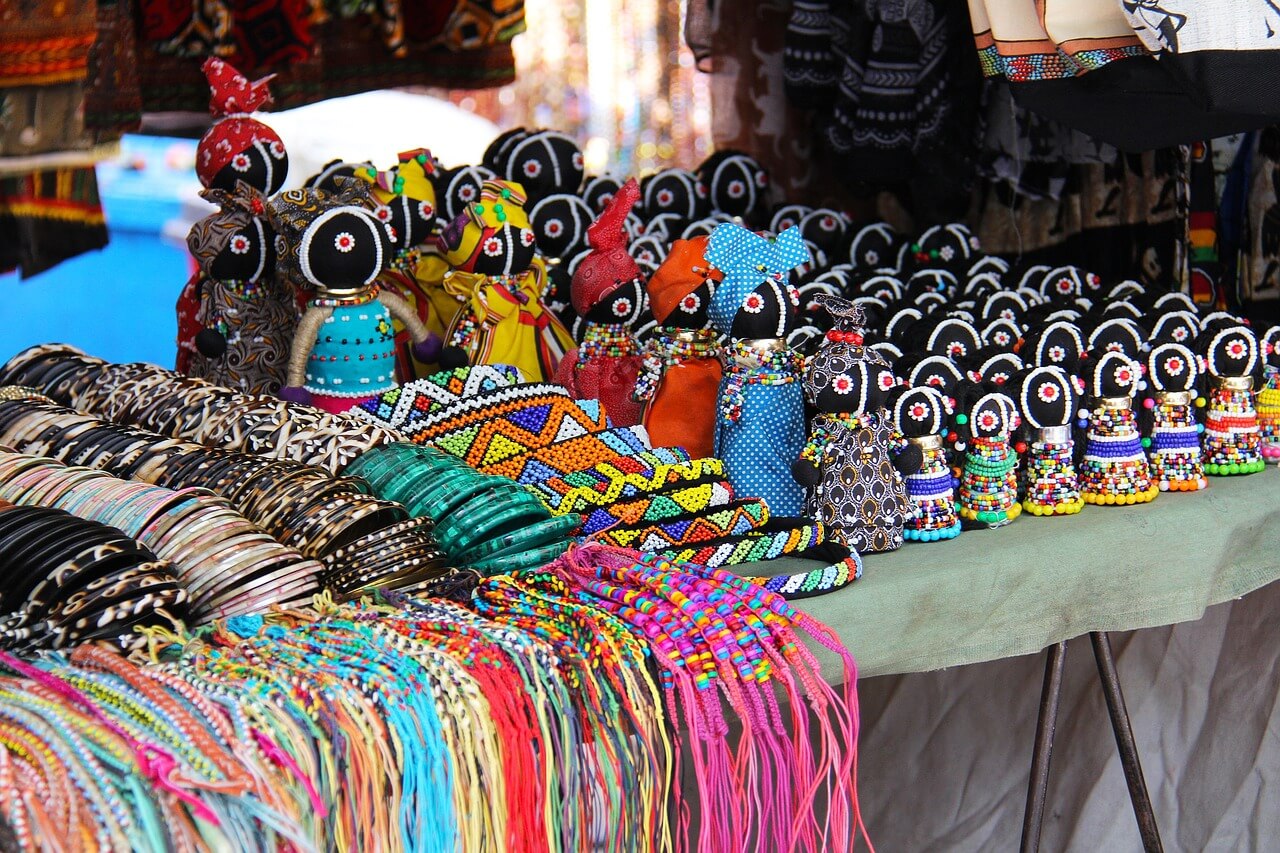 South Africa boasts a thriving wine industry, with the Cape Winelands producing some of the world's finest wines. Visiting wine estates in regions like Stellenbosch, Franschhoek, and Constantia is a must for wine enthusiasts. You can purchase a selection of South African wines at wine estates, local liquor stores, and supermarkets. Numerous online wine retailers, such as Wine of the Month and CyberCellar, offer international shipping.
Nelson Mandela Memorabilia
Nelson Mandela, a global icon, hails from South Africa, and his legacy lives on through various memorabilia. The Nelson Mandela Foundation Shop in Johannesburg offers a range of items, including books, clothing, and artworks inspired by his life. Online stores like Mandela Legacy also provide an opportunity to purchase items related to the great leader.
South Africa offers an incredible shopping experience for visitors seeking unique and meaningful souvenirs. From intricate crafts and delicious treats to fine jewelry and world-class wines, the country's offerings cater to diverse tastes. Whether you explore local markets and shops or opt for the convenience of online shopping, South Africa's treasures are just waiting to be discovered and cherished. So, next time you find yourself in this beautiful nation, be sure to leave some space in your suitcase for these fantastic finds.
Please leave a comment below, if you enjoyed or find the information helpful. 
This post contains affiliate links, which means we may receive a small commission, at no additional cost to you, if you make a purchase through these links.
Image by Sharon Ang from Pixabay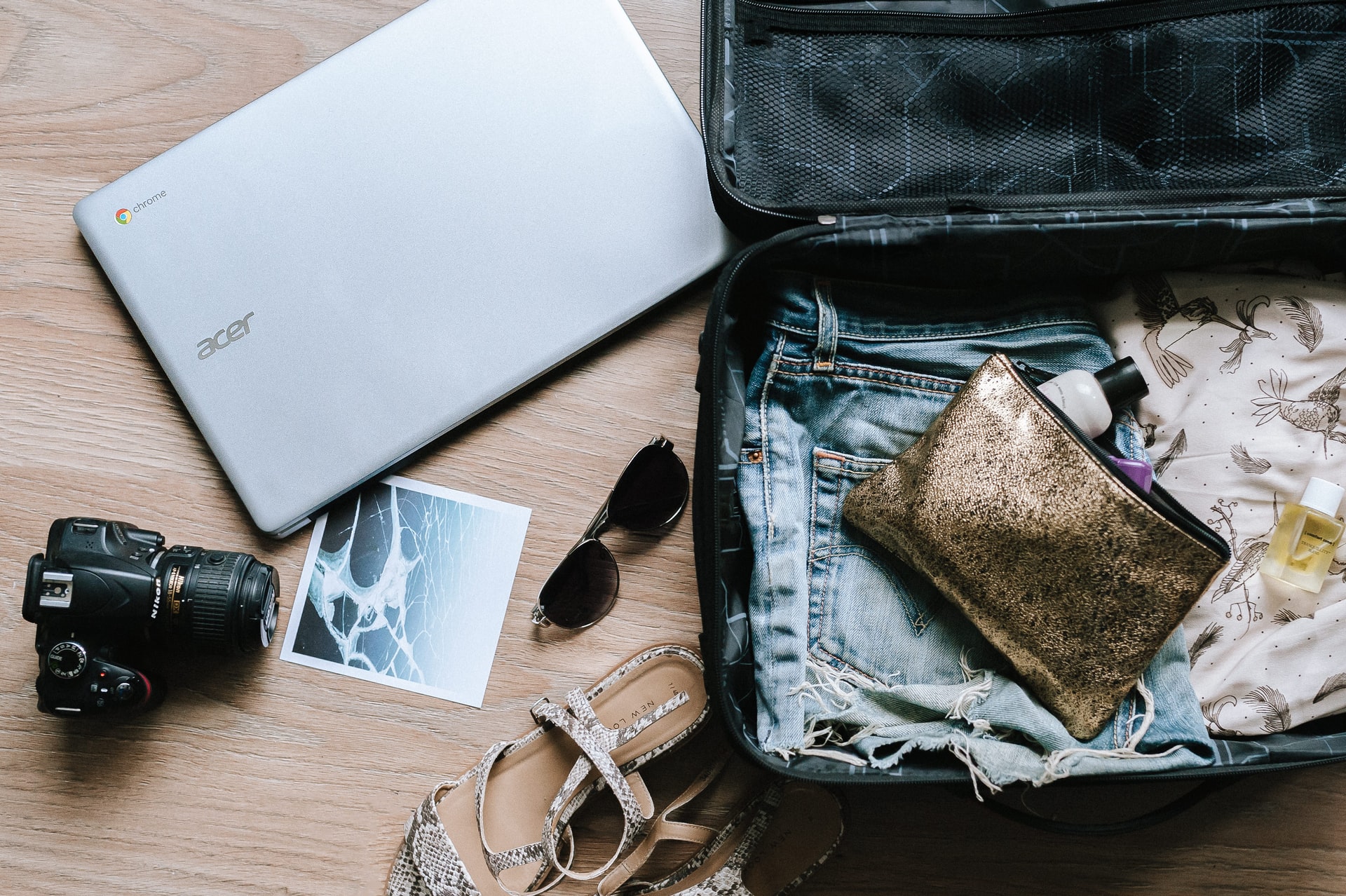 Get these travel gadgets and accessories according to your needs, and select the gear items suitable for the location you visit.