Switzerland is a dream holiday destination and shopping in Switzerland is equally mesmerizing. Although it is an expensive country, you can get the quality products. Do have an extra space in your bag for keeping the souvenirs.
Bahnhofstrasse 31 is a street located at the heart of Zurich, where you can have the best shopping experience with all the branded watches, chocolates, jewelries, handcrafted artefacts and many more. This street is always crowded and beautiful souvenir shops attract tourists.   
There are many souvenirs that you can buy from Switzerland, out of which I listed few of them. You can gift your loved ones with these unique souvenir collection. 
Chocolate is the best delicious souvenir that you can buy as Switzerland is the leading export of chocolate in the world. Swiss chocolates are the best in the world because it is made from the pure cow's milk where the cows are grazed in the pastures. You can learn about the Swiss chocolates and indulge in chocolate making at Funky Chocolate Club at Interlaken. Nestle and Lindt are the famous Chocolate brands. Visit Negozio Lindt Chocolate factory outlet at Kilchberg and grab some delicious chocolates from a wide varieties of chocolates at a reasonable price. You can even visit some local shops and take home dozens of chocolates. 
You cannot forget to buy the beautiful and luxurious watches when you are in Switzerland. They are the perfect elegant souvenirs for your loved ones. Switzerland has the finest quality of watches in the world. They are famous because of the best quality, craftsmanship and incredible design. Rolex, Swatch, Omega and Cartier are some of the famous brands of Switzerland watches. Visit Maurice de Mauriac at Zurich to find exclusive and wide varieties of watch designs.   
Swiss army knives have the pride history which are been used since 1800's. These knives comes with different sizes which can even fit in small pockets. They have multi-tool combinations which are very helpful for campers or any traveler. Victorinox and Wenger are the famous brands of Swiss knives.
Switzerland offer excellent wines. Visit vineyards of Geneva to taste the best wines and take some wines home. Valais is the largest wine making region in Switzerland having 5,000 hectares of vineyards. Around 60 grape varieties are grown in this region. You can walk around the vineyards and enjoy tasting the varieties of wines and visit the Aigle Castle to watch the wine making process. You can take a Swiss Wine Pass, which offers you to taste 10 glasses of wine in any wineries and wine shops. Switzerland Wines are the best gift for foodies, especially for wine lovers.
Switzerland is a heaven for cheese lovers. Switzerland is famous for cheese as they produce around 450 varieties of cheese. You can get the best cheese in Switzerland as it is made from unpasteurized milk. If you want to carry cheese to your home country, then go for dry and hard cheese instead of soft and raw cheese.  
Click on the image to get Swiss Souvenirs online.
Although Cuckoo Clocks are from Germany, Switzerland has its own contribution. These beautiful wooden clocks are carved in Brienz and assembled in Zurich. These clocks are known for best high quality craftsmanship with colourful flowers and pleasant music. Interlaken is the best place to buy genuine Swiss Cuckoo Clock. 
Heidi is the character in a famous fictional children story. The alpine adventures of Heidi are been read to children since 17th century. It is so popular that around 20 films are made based on this book. Shop for varieties of Heidi books at Orell Fussil, which is the largest English language bookstore located at Bahnhofstrasse 70. Heidi books are the perfect souvenirs for children.  
Switzerland is famous for its traditional intricate music boxes which were originated during 17th century. It has evolved over time and comes with various shapes, colours and components. These wooden music boxes are hand painted with traditional ornate designs and some comes with transparent glass which allows you to see the inner workings of the box. They play melodious songs like Happy Wanderer and Edelweiss and can be the best Christmas souvenir for family and friends. 
Traditional Swiss Wear for Girls
Every girl love to be dressed as Heidi. Tiger Finkli are the traditional shoes having the bold feline print with bright red pompoms. The short sleeved white blouse with embroidery red smock is the traditional Swiss dress known as Heidi dress. Gift these souvenir to the cute little girls and they will be with full of joy. Shop at Schweizer Heimatwerk shop located at Zurich for the quality products of traditional Swiss wear.  
These handmade wooden toys are the best example of perfect craftsmanship of Switzerland. The toys are made with the best quality and must appreciate their best craftsmanship. You can find wooden
yo-yos, cows, trains and planes. These wooden toys are the best souvenir for children.
Cows in Switzerland are given more importance for their fresh unpasteurized milk. Cows are decorated with traditional bells made of hammered or cast metal. You can find these cow bells in almost every shop in Switzerland. They come in various sizes and these traditional cow bells will be the best souvenir to take back home which reminds you the cows in the fields of Switzerland.
Please leave a comment below, if you enjoyed or find the information helpful. 
This post contains affiliate links, which means we may receive a small commission, at no additional cost to you, if you make a purchase through these links.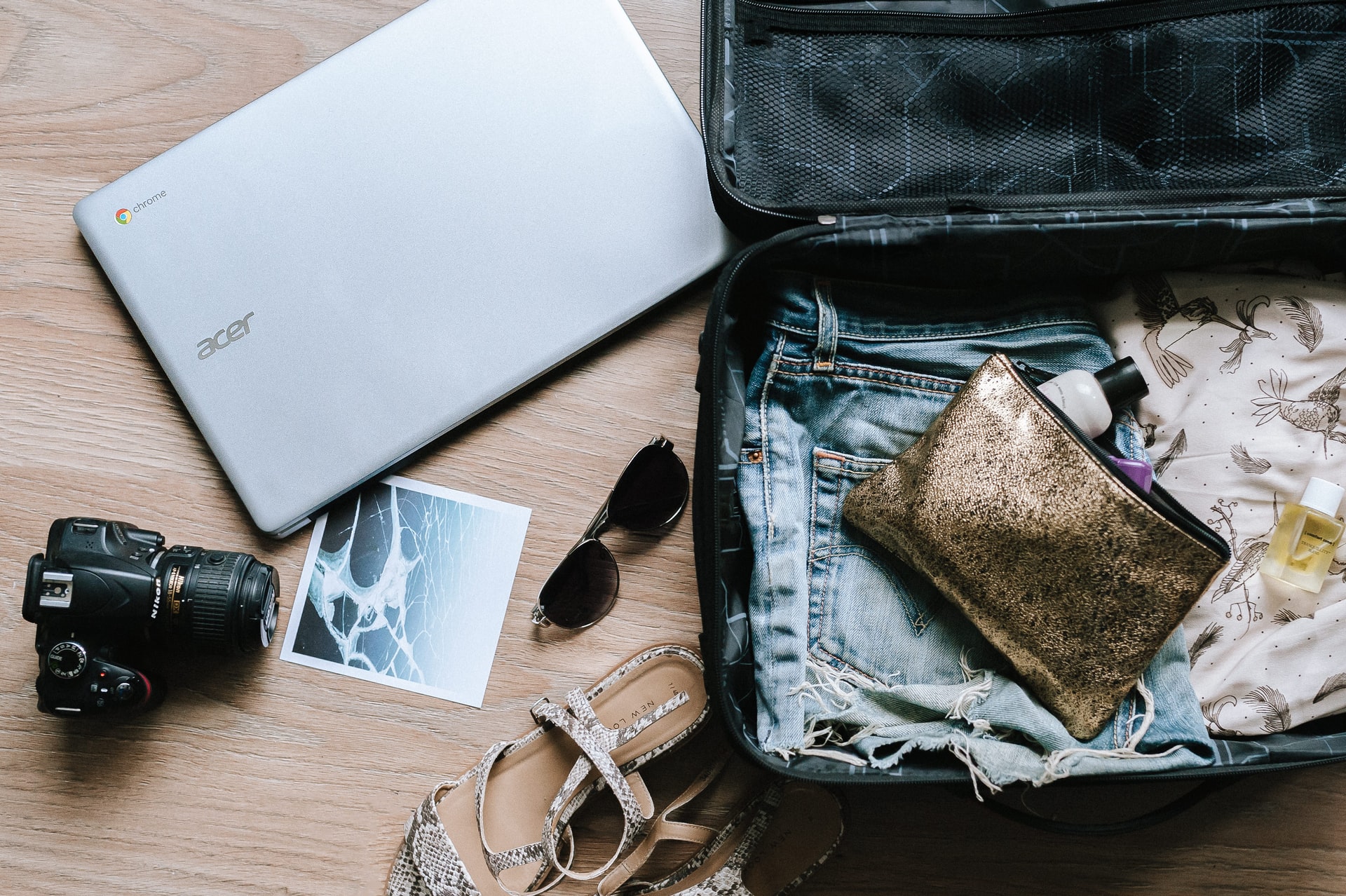 Get these travel gadgets and accessories according to your needs, and select the gear items suitable for the location you visit.