Tromso, the wild beauty of Northern Norway can be visited whole year around. It is the small city that is located in the North Arctic part of Norway. Although it is a small city, it offers a lot to the visitors. If you happen to visit Tromso in summer, then you can witness midnight sun and go for hiking. If you visit Tromso in winter, then you get opportunity to see magnificent Northern lights and enjoy skiing and whale watching. The city is surrounded by icy fjords and snowcapped mountains and also has many pubs and thus, famous for party life. On the whole, Tromso is a beautiful city that attracts everyone all year round.
Although there are many places to see in Tromso, still you can cover all the major places in one day if you plan your trip. Here, I will suggest you the sightseeing places in Tromso that you can cover in one day.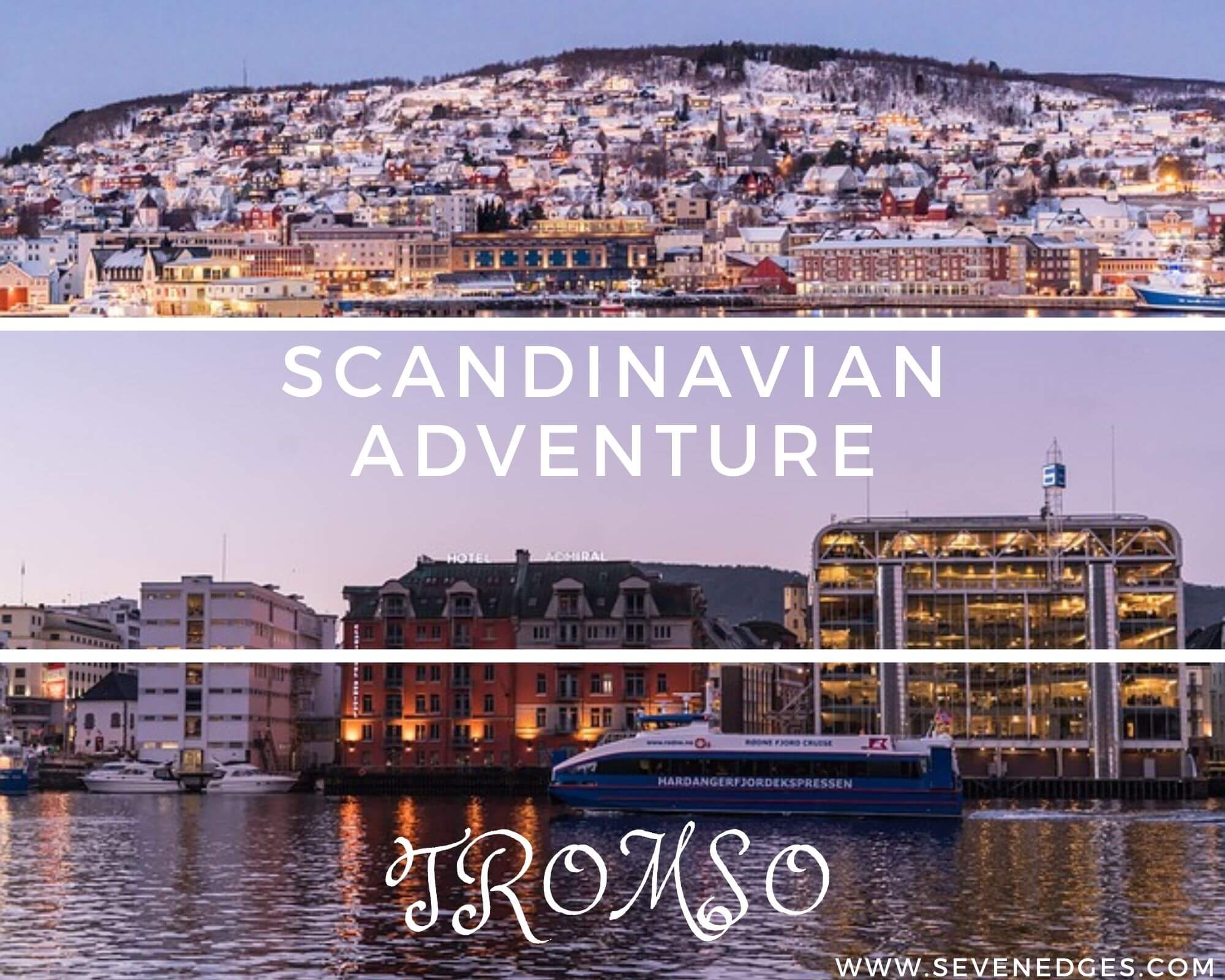 Start your day in Tromso by visiting most important monuments, museums and churches. It is better to take a guided tour to get the complete information of the places you visit.
Visit Arctic Cathedral, which is a landmark in Tromso that was built in 1965. It is of the shape of iceberg and made with glass which sparkles when sunlight falls on it. You can reach this church by either on Tromso Bridge which is an easy walk of 30 minutes or through cable car by having a breathtaking view. The best time to visit this church is during Midnight Sun Concert or Northern Light Concert.

Timings
During summer: Monday to Saturday: 9:00 AM to 7:00 PM, Sunday: 1:00 PM to 7:00 PM
During winter: 2:00PM to 6:00 PM
Ticket Price: 50 Kr
Visit Polar Museum to know the lifestyle of sealers, explorers and polar bear hunters. It is a nice place to know the wild history of Tromso.
Timings
During summer: 9:00 AM to 6:00 PM
During winter: 11:00PM to 5:00 PM
Closed on 1st May and 17th May
Tickets
Adult: 70 Kr
Children: 35 Kr
Children below 7 years are free
Spend some time by visiting pubs and enjoy varieties of tap beers. One of the famous pub in Tromso is, Olhallen.
You can also aboard fjord cruise and watch whales, puffins and dolphins in great numbers. October to February is the time where you can find whales.
To know more information on whale watching, visit Manawa by Adrenaline Hunter.
Have a thrilling afternoon by driving huskies across snowcapped mountains. Dog sledding is a must do activity in Tromso. You can even go for reindeer sledding. Sledding in Tromso is a lifetime experience. To more information on dog and reindeer sledding, visit Dog Sledding and Reindeer Sledding.
Alternately, you can learn skiing by choosing short sessions and start with flat terrain and progress to small snow hills. You will definitely enjoy skiing and spend a wonderful afternoon in the snowcapped mountains.
Wind up your day and enjoy nightlife at Tromso. If you visit Tromso during winter (November to March), then consider yourself as lucky to watch the spectacular aurora of lights known as Northern lights. I suggest you to always go for a guided tour to watch Northern lights as they know the best viewing spots. To know more on Northern lights tour, visit Get Your Guide.
If you visit Tromso during summer, then you can enjoy watching midnight sun by boarding a cruise on the fjords when the sun is still shining at night. For more information on midnight sun sailing tours, visit Manawa by Adrenaline Hunter.

Please let us know if you found this post useful and what you are looking for through comments, we would love to help you out in that..
Image by Michelle Raponi from Pixabay