Oslo, the capital of Norway which is located in the southern part of Norway is the best place for weekend trip. Whether you are a nature lover, history lover or foodie, Oslo attracts you. It has many places like parks, open spaces, opera, saunas and museums which attracts all age group. If you are planning to visit Oslo, then here are the top best 10 things you need to visit and experience in Oslo.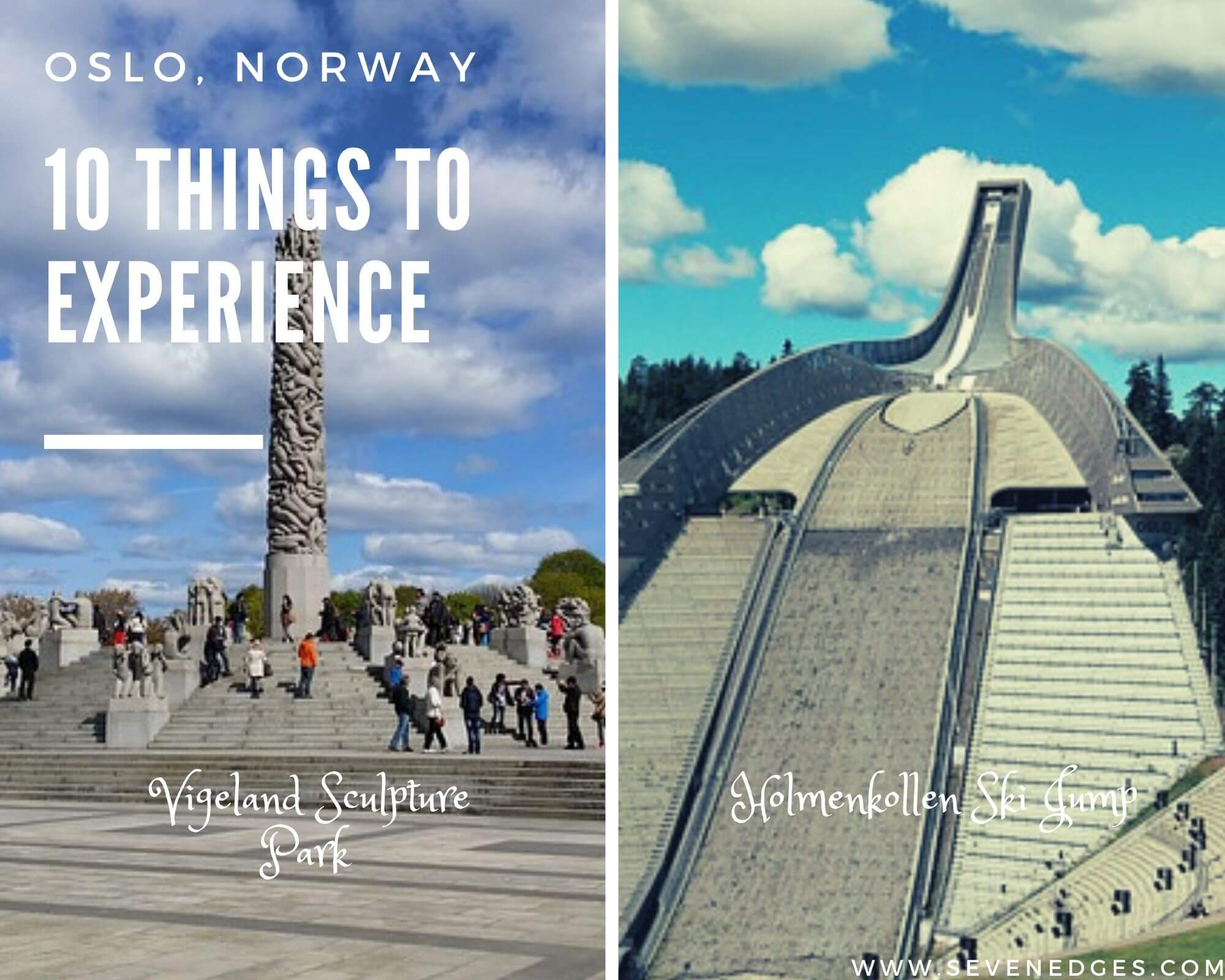 Have a Panoramic View of Sunset on the Roof of Oslo Opera House
Opera house in Oslo is the iconic building which has a contemporary design inspired by glaciers floating on the Oslo Fjord. The main attraction of this opera house is, you can walk on the roof for free and can have a beautiful view of sunset. This building is made of white granite and Italian Carrara. The auditorium can accommodate around 1300 spectators at once. Throughout the year, you can watch The Norwegian National Opera and Ballet here. You can even choose guided tours which includes behind the scene spaces such as, center stage, scene painting room and costume workshop.
Take a Cruise ride on Oslo Fjord
One of the best experiences in Oslo during summer is, taking a cruise ride. You can choose many cruise operators like, Norway Yacht Charter, RIB Oslo and Batservice Sightseeing from parts of the city like, Opera House and Akershus Fortress. Based on your timings, you can choose the duration of cruise tours which include lunch and dinner options. You can even have the most thrilling kayaking experience in Oslo Fjord.
Have a breathtaking view of Oslo at Holmenkollen Ski Jump 
Never miss to visit Holmenkollen Ski Jump during your Oslo trip. It offers you the best view of Oslo at the highest point of ski jump from the observation deck. It also has a museum at the base of ski jump, which exhibits skiing history, polar exploration and snowboarding. It is the oldest museum where you can find skies from 8th, 10th and 12th centuries. This museum is open throughout the year. If you are brave enough, then you can speed down the zip line.    
Witness the World' Biggest Sculpture Park, Vigeland Park
The Vigeland Park is made by an artist, Gustav Vigeland. If you are an art and sculpture lover, then you will definitely love to stroll around in this park. There lies a Vigeland Museum in the park. You can witness thousands of varieties of granite, wrought iron and bronze sculptures, drawings and woodcuts made by Vigeland. You can choose a guided tour in English which costs from 500 to 1000 kroner per group depending on the number of participants.
Ticket Cost
Adult: 80 Kroner
Senior Citizen: 40 Kroner
Children of age 7 to 17 years: 40 Kroner
Children below 6 years: Free
There are many restaurants inside the park which serve you delicious treats.
Know more information on Vigeland Museum
Never miss to visit this world's biggest sculpture park when you are in Oslo.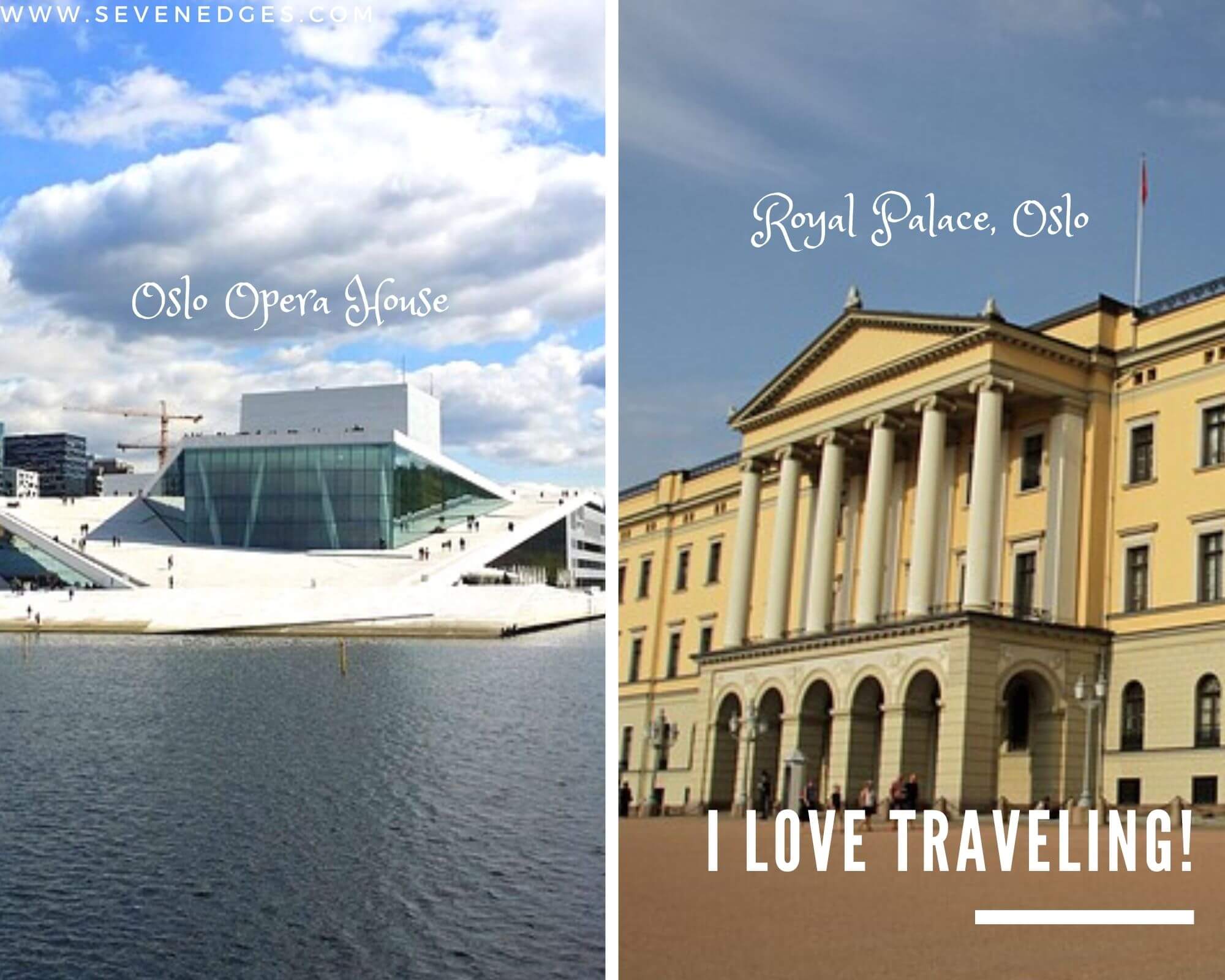 Enjoy having a Drink at Vippa
If you are visiting Oslo during summer, then Vippa is the place to hang out and relax. Vippa is a famous food hall which is located on the shore near Akershus Fortress. You can taste international delicacies in affordable price and enjoy some local drinks with your family and friends. Though it is an off beaten path, it is still a best place to relax on a sunny day.
Go for Quick Shopping at Karl Johan
If you have less time for departing from Oslo, then Karl Johan is the best place for last minute shopping. The shopping street starts from train station and ends at Royal Palace. No need to worry about your luggage, you get lockers in bus stations and train stations for keeping your luggage. You get everything in Karl Johan and if you visit during Christmas, then you get attractive Christmas souvenirs. Do visit the Freia store, who sell the famous Norwegian chocolate for lesser price than in super markets. Karl Johan is Oslo's best shopping street for tourists.
Have the Royal Walk in the Royal Palace
At the end of Karl Johan, you can find Royal Palace which was built in 1825. If you happen to visit Oslo during summer, then visiting this palace is a must as it is open to public only in summer. You can get guided tours in English and walk around the palace which includes, Great Hall, Cabinet Parlour, Banquet Hall, Mirror Hall, Cloakroom, White Parlour and many other royal rooms. Try to be here at 13:30 to see the changing of the guard.
Explore the Historic Viking Ship Museum
If you love history, then never miss to visit the Viking Ship Museum that is located on Bygdoy Peninsula, which exhibits the country's Viking past. You can witness 3 historic 9th century vessels such as, Oseberg Ship which is 21 meter long, Gokstad Ship which is 23 meter long and Tune Ship. All these 3 ships were used for ocean voyages. There are many other artifacts in this museum that is worth to watch. The museum also exhibits films which tells about Viking life on the seas. Visiting this museum can be the best educative tour when you take along your kids. 
Fill your Stomach at Mathallen Food Hall
Mathallen Food Hall is Oslo's famous food joint which was built in the year 1908. It is a huge brick industrial building which has more than 30 restaurants, food shops, street food joints and bars. Many culinary festivals, cookery competitions, quiz competitions, international dining and movies take place at this food hall. You can enjoy tasting international cuisines, street food around the world and local delicacies at this huge food hall. If you are a foodie, then you will definitely enjoy visiting Mathaleln Food Hall.   
One of the best things to do in Oslo is to just relax in an urban sauna. Taking a sauna in Oslo is best recommended as it has many health benefits. If you want to relax in water filled barrels, then head to SALT which is a Nomadic restaurant. Apart from sauna, it also features café, concerts and art exhibitions. If you wish to have a floating sauna, then go for KOK where you can have a best Fjord view while relaxing in the sauna boat.
Enjoy your time in the cultural city, Oslo by visiting the above mentioned places and after going back to your place, cherish wonderful memories at Oslo.
2 Stay in Oslo City Centre
Just 10-minutes from Oslo Opera House, is 200 m from the main shopping street, Steen & Strøm Department Store, Karl Johans gate and 700 m from Oslo Central Station.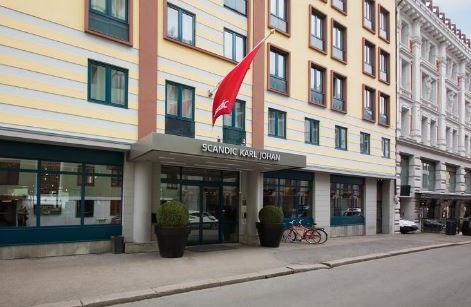 Centrally, yet quietly set just a 1-minute walk from the main shopping street Karl Johans Gate, this hotel is 1 km from Oslo Central Station.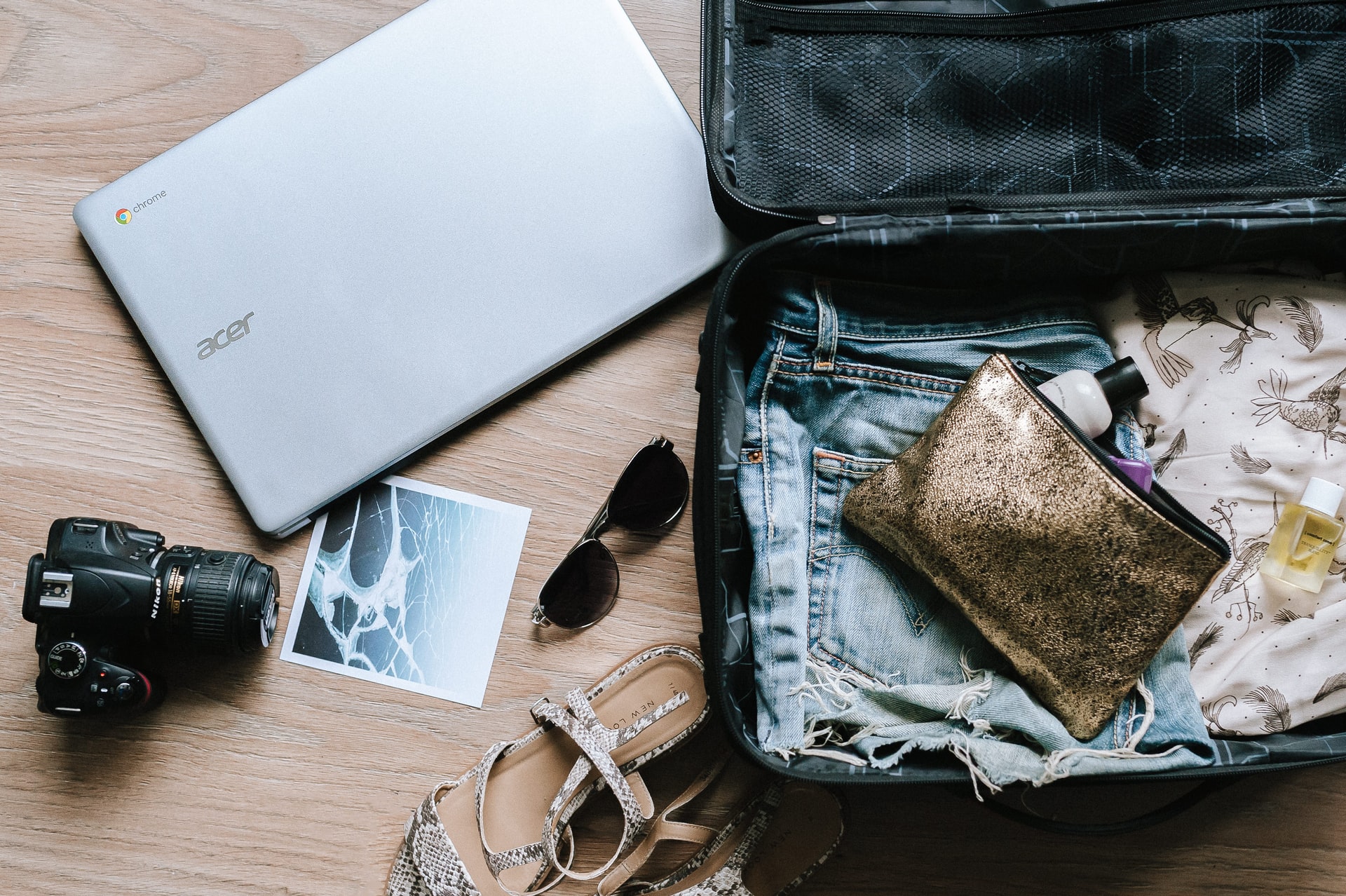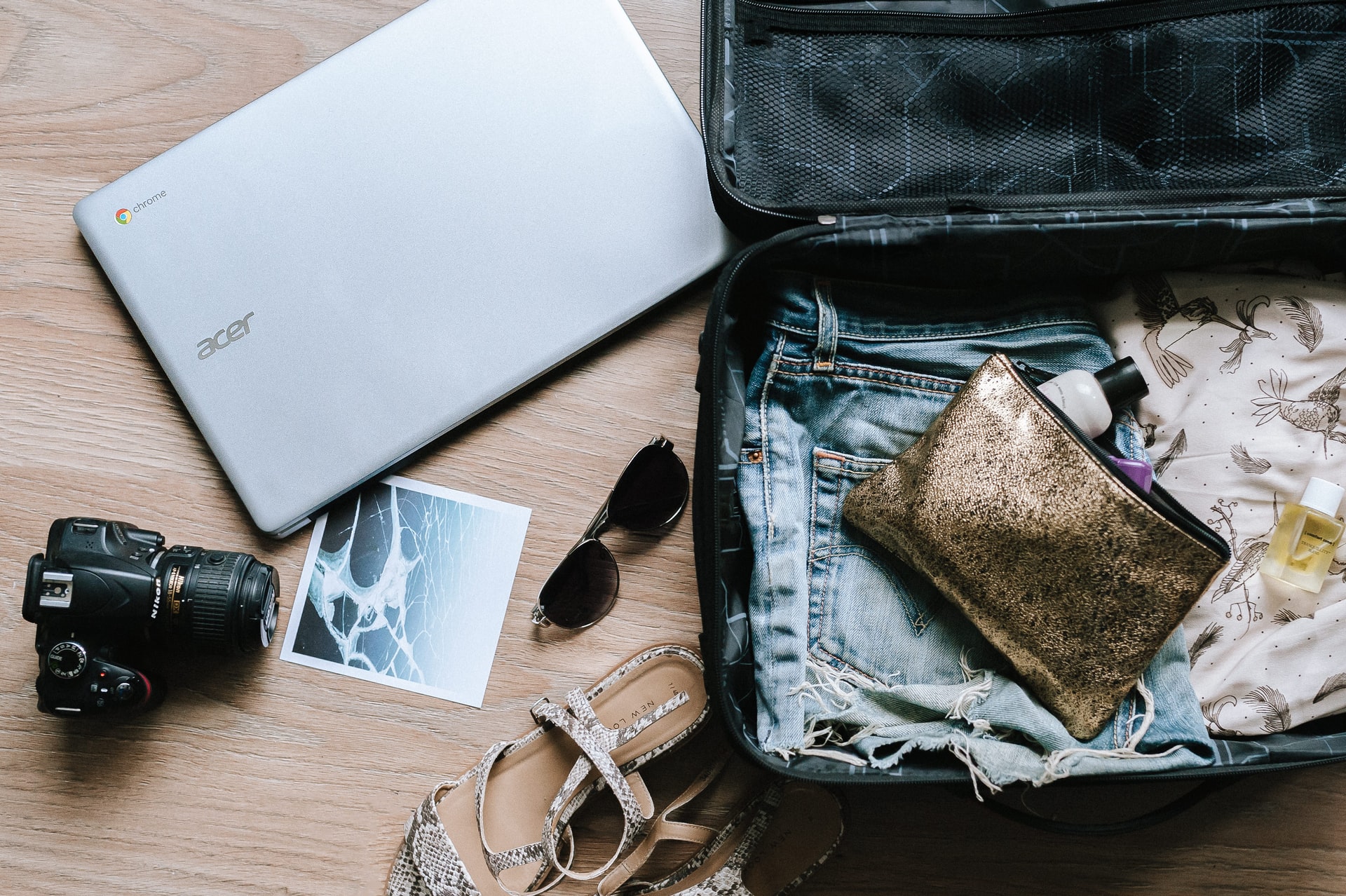 We are with you, here are the essential gadgets to get you covered before you start one. Globetrot untroubled!