You'll be surprised to know that more than half of the American employees do not use their paid leaves. And one of the major reasons for this is that they constantly worry about their work and fear that they might fall behind at work.
But that's really not the right way to handle your professional life.
Everyone needs to take a break from work to unwind and relax. It helps you break the monotonous routine and keeps your stress levels at bay.
If you find yourself falling out of love with your work or making excuses not to go to work, you should know that it is high time to take a break and hit the refresh button.
Thus, taking vacation days can help you save your mental health and can keep you functioning at your best.
Here are some of the best ways or trip ideas to spend your vacation days so that you can make the most of your time and come back all charged up for your work.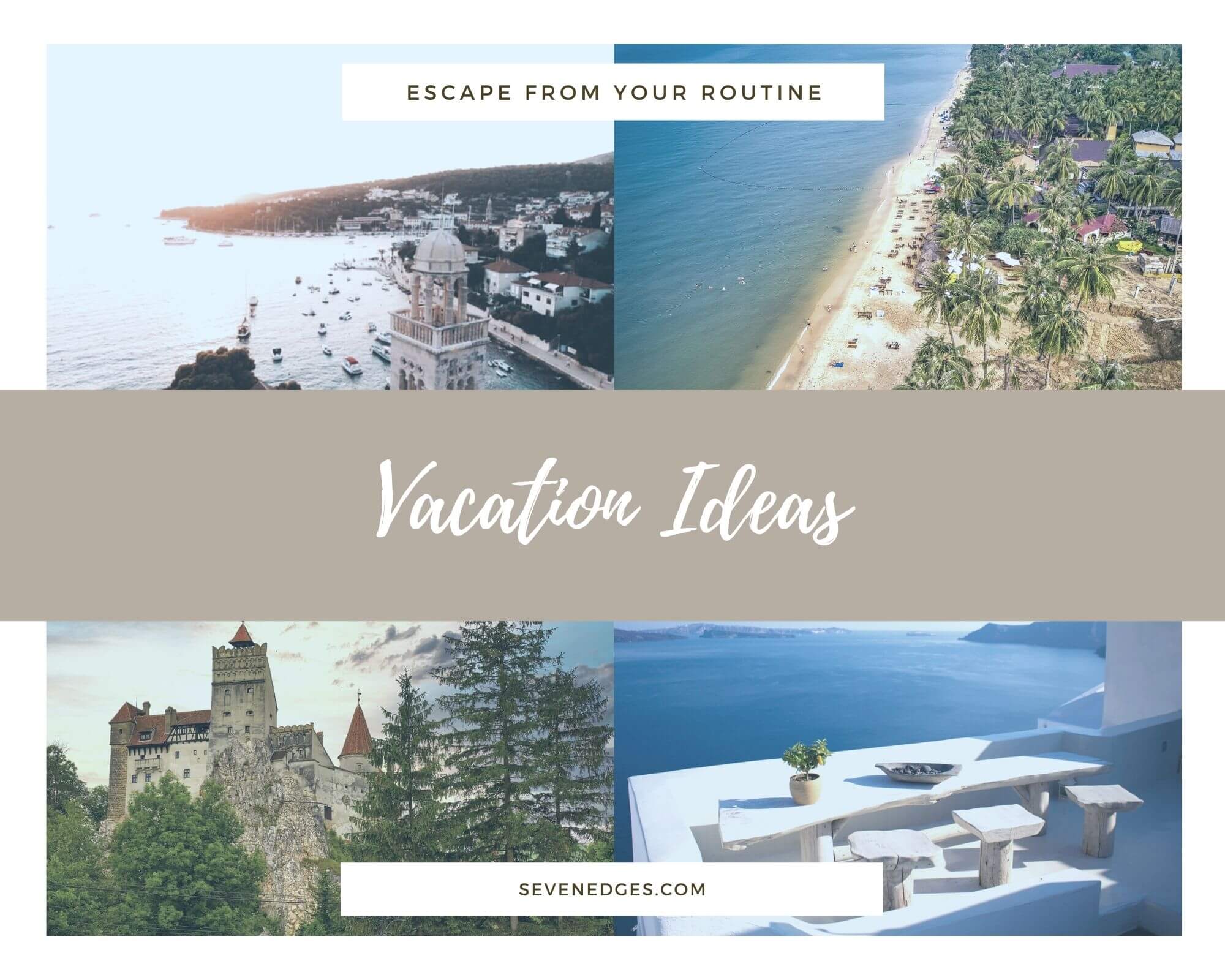 Think about what you want to do.
See, you work for 8 hours a day or maybe more, and amidst all chaos, it is pretty difficult to do something other than stressing yourself out.
Now that you have decided to take a break, you need to think about what you will be doing on your days off.
This is the opportunity where you would get to fulfill all those daydreams and wishes you felt deprived of because of your work.
So, whether you want to sleep all day, go on a shopping spree, have a spa day, or travel to your dream destination, be ready to say "check" to everything on your bucket list.
Speaking of…
By now, you might have understood the fact that taking a well-deserved break from your job will affect your mental health and boost your creativity levels. So, one of the best ways to unwind and break the monotonous routine is to add a bit of an adventure to your life. And you can spend your vacation days by traveling.
In fact, research shows that employees who take time off and travel tend to be much happier and more satisfied at work.
You can go for a solo journey or take your friends along on your adventure; the choice is totally yours. The whole idea is to brush off some work stress and see what beautiful things the world has to offer. Here are some travel options for you to spend your vacation days in the best possible way.
Explore Nature with Hiking
Even if you spend your weekends in a park or visiting the nearby trails, nothing beats the experience of conquering the best trails in the world.
You can visit Europe's best trails such as Jungfrau (Switzerland), Retezat Mountains (Romania), Mount Triglav (Slovenia), and Plitvice Lakes (Croatia) and enjoy one of the best hikes of your life.
Watch the Mesmerizing Aurora Borealis
Imagine camping with your loved ones and watching those bewitching northern lights. It would definitely be a surreal experience. Right? All you would want to do is just sit back and admire the fascinating view.
For this, you can book luxury log cabin holidays in Lapland to get the best experience of the majestic view. You may also get a chance to participate in activities such as ice fishing and go on a private husky safari.
 If you really want to pump up your adrenaline on your vacation, you can always consider opting for whitewater rafting. It'll help you cool off and connect to the rougher side of nature.
 For the best experience, you can visit the Zambezi River (Zimbabwe), Colorado River (USA), Noce River (Italy), and Magpie River (Canada). The only thing you need to keep in mind for this is to take appropriate safety measures and associate with licensed professionals.
Explore Marine Life with Scuba Diving
There is something fascinating about the underwater world and the unexplored marine life. You can experience the wonders and unveil the secrets of the deep sea by going scuba diving.
Try visiting Barracuda Point (Sipadan Island, Malaysia), The Yongala (Australia), and Thistlegorm (Egyptian Red Sea) for the best scuba diving experience. This life-changing experience will help you go back to work with some adventurous stories.
Shop these Plastic Free, Cruelity Free, Eco Friendly items as your travel partners. Carry these in your travel backpack and follow a Eco Travel Lifestyle.
Shop unique Eco Travel Kit for your next adventure!
Plans a relaxing staycation.
Over the past few years, taking time off from work and planning a staycation has become more en vogue, especially for those with limited resources to pull off an exotic trip.
The best part of a staycation is that you get to sit back and enjoy your home sweet home. The key to planning a perfect and refreshing staycation is to do everything you would do on vacation. This means that no running errands, no returning work calls, and zero stress. Or just turn off your phone and emails and live in the moment.
The whole idea is to pamper yourself and feel the stress-busting through your body and mind, which is pretty tough if you are continuously thinking about work.
You can also consider inviting your friends over for a movie night or a pool party, or a barbecue night, and catch up on everything you were missing because of your work. Spend your day reading those untouched books or learning a new dish to make your staycation even more productive.
You can also book your stay in a luxurious hotel to feel like you are actually on vacation.
Someone has rightly said that all work and no play makes jack a dull boy. And they can't be more right about it. No matter how much you love your job and how desperately you want to finish those projects before the deadline, you have to take periodical breaks to keep your sanity in check.
So, use the vacation tips or small vacation ideas mentioned above to take the much-needed break from your job and enjoy your vacation in the best way possible. In no time, you'll feel completely refreshed and be all set to bounce back to work with the best version of yourself. That was always the plan. Right?
Sustainability in Travel
While planning your vacation away from your daily routine and making your to-do list, do not forget to add environmentally friendly products into your bags.
Eco travel is the future of tourism and to make a difference, becoming a responsible tourist is key. So, no matter where you are traveling, reducing your carbon footprint by following eco tourism examples that multiple businesses are now setting will help both you and the environment, making your escape from work more beneficial and wholesome.

This post contains affiliate links, which means we may receive a small commission, at no additional cost to you, if you make a purchase through these links.