Explore the captivating snowy mountains of Jungfraujoch, which is known as "Top of Europe". It is the Europe's largest glacier and is the highest train station in Europe which is located 3,454 m above the sea level. It is recognized as World Heritage Site by UNESCO in the year 2001.
Everything You Need to Know about 
Zurich to Jungfraujoch Day Trip
Board the bus from Zurich through a beautiful countryside, Bernese Oberland to Interlaken. Take a short break at Interlaken to admire the beautiful scenery. From Grindelwald, board a cogwheel train to visit Jungfraujoch. On the way, you can watch the picture perfect view of the peaks of Eiger, Monch and Mt. Jungfrau.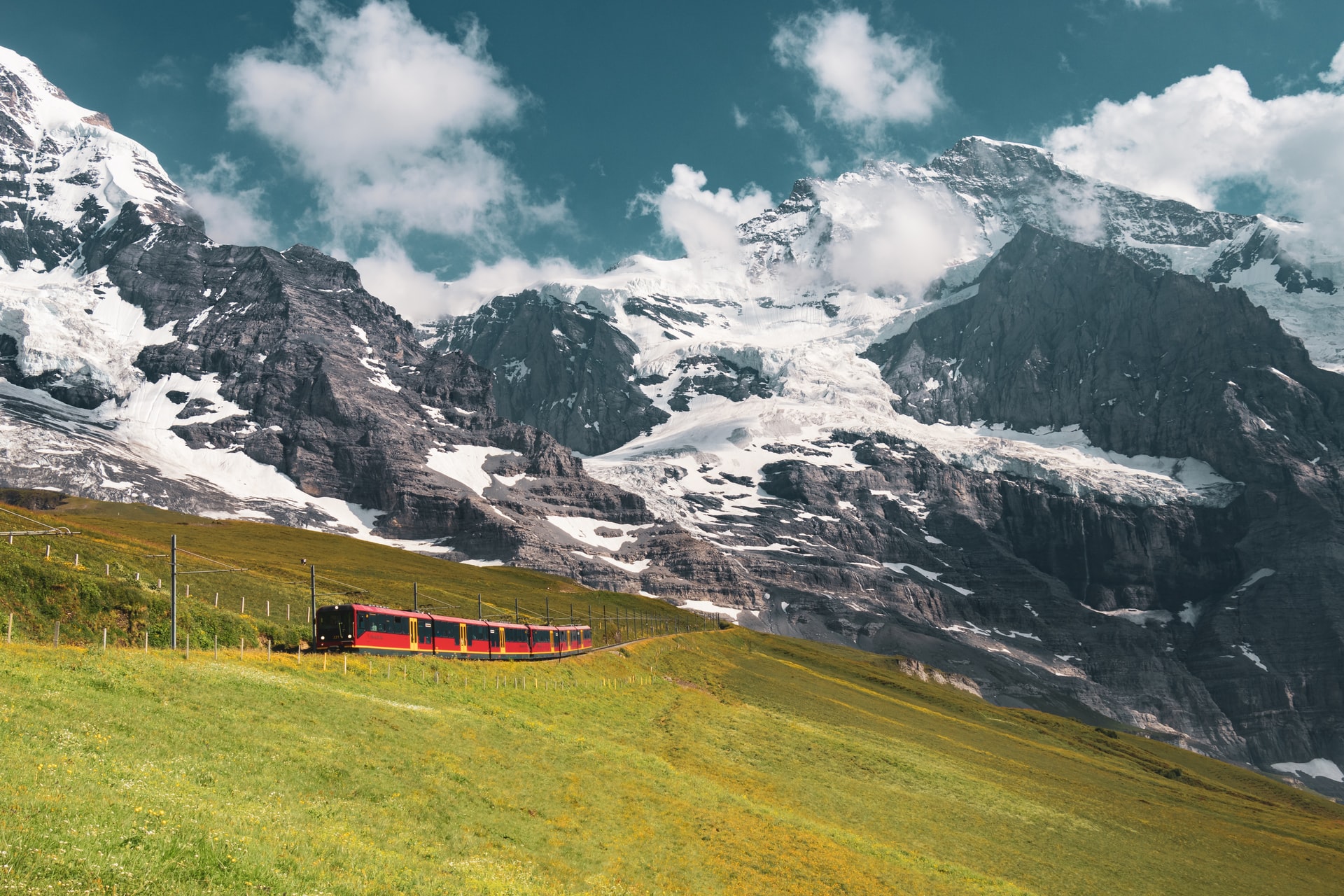 Zurich to Jungfraujoch By Train
If you prefer rail, and looking for a train from zurich to jungfraujoch then, this will be the step:
Zurich to Interlaken via Bern and/or Spiez
The average travel time between Zurich and Interlaken is 2h 39 minutes. The quickest route is 2h 20 minutes. The first train leaving Zurich is at 06:02, the last at 19:02. There is an average of 13 trains a day between Zurich and Interlaken, leaving approximately every 1h 40 minutes.
I would suggest you should try the first train at 06:02. So let's say you reach at 09.00AM at Interlaken.
Interlaken to Lauterbrunnen or Grindelwald by Bernese Oberland Railway
From Interlaken to Grindelwald it takes 45 minutes by train. You have a train in every 30 minutes. So if you board the train which starts at 9:05AM, you will be at Grindelwald at 9:38 AM.
If you take Bernese Oberland  railway. It takes 33 minutes to reach.
If you prefer bus, then board line 312 bus which takes 30 min and departs once daily. It departs from Interlaken Ost, Bahnhof station.
Try checking rome2rio.com for any travel information you need. It will be of much useful to you to get to and from any location of the world.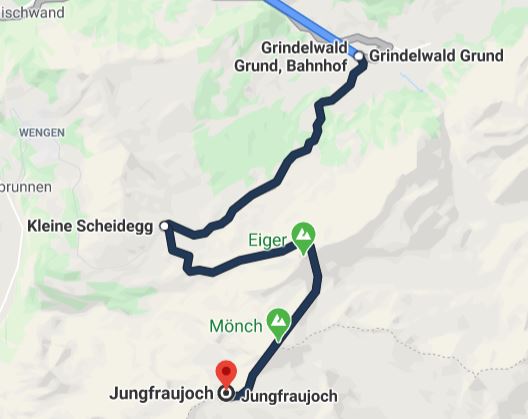 Lauterbrunnen/Grindelwald to Kleine Scheidegg by Wengernalp Railway

It takes 28 minutes by train to reach Kleine Scheidegg.

The travel time from Grindelwald – Grund to Kleine Scheidegg is 24 minutes, and from Lauterbrunnen to Kleine Scheidegg it is 42 minutes. The trip to Wengen from Lauterbrunnen takes 12 minutes.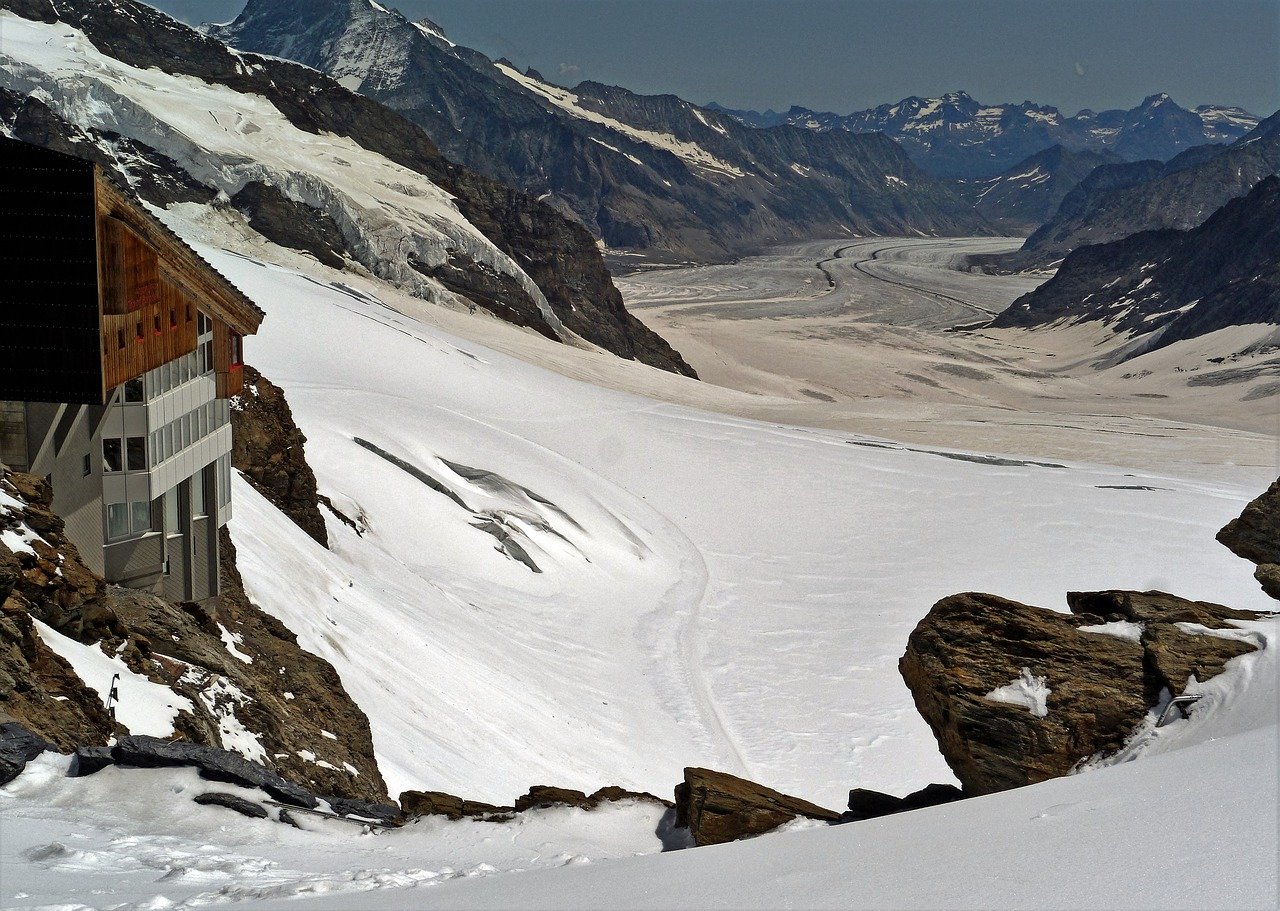 Kleine Scheidegg to Jungfrajoch using Jungfrau Railway
The distance between Kleine Scheidegg to Jungfrajoch is 5 km, and the train operates hourly and it takes 35 minutes.
Swiss Travel Pass holders receive 25% discounts on the railway sections Wengen-Kleine Scheidegg-Jungfraujoch-Kleine Scheidegg-Grindelwald.
So approximately, if you are starting from Zurich at 06:00 AM, you should reach Jungfraujoch at 10:45 to 11 am.
I would say that you can spend 3-4 hours at Jungfraujoch and spend time doing fun activities.
At Mount Jungfrau, you will feel that you are on top of the world. This place is loved by both adventurers and nature lovers. Upon arriving at Mt. Jungfraujoch, admire the enthralling snowcapped mountains. Then head towards Alpine Sensation for adventurous tour. Afterwards, never miss to walk through the tunnels of Jungfraujoch Ice Palace. Walking in the crystal tunnels will leave you with wonderful memories to Mt. Jungfraujoch. Then head towards Sphinx Observation Terrace/jungfraujoch observatory to have a breathtaking view of Aletsch glacier. You can have a panoramic view of majestic snowy mountains from this place. On a clear day, you can even have a view of France and Italy beyond the mountains.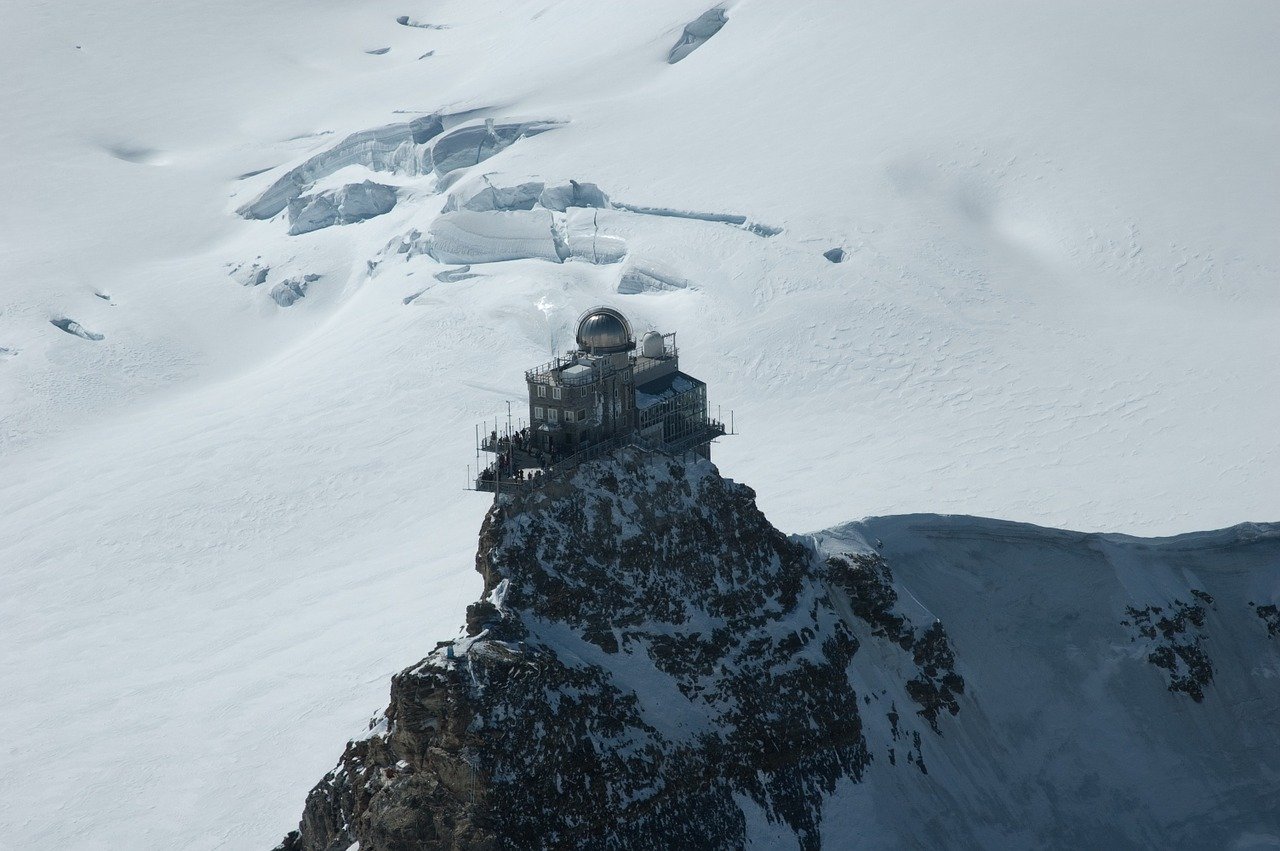 You can enjoy the splendid meal at restaurants present at the summit. There are even refreshments for quick snacks. You can just relax and take beautiful pictures of the nature and head back to Lauterbrunnen and finally reach Zurich carrying the beautiful memories of Majestic Jungfraujoch.
The timing of the last train from Jungfraujoch to Interlaken changes. You can get those information from here.
Jan – April at 04:43 pm that is the earliest and during May to September it is at 06:43 pm, the last.
So if you start at 5 pm the earliest you will be back to Zurich at 10 pm approximately. And you have a train from Interlaken to zurich around 09:00 pm and another one around 11:30 pm. Please check the timings before you start as it varies.
This one day trip will take around 11 hours 30 minutes. There are many tours in Switzerland which offer a day trip from Zurich to Jungfraujoch. Below mentioned are few best jungfrau tours operators to explore Jungfrau region.
You really do not need a tour operator from Zurich to Jungfrau region, but if you are still looking for a better jungfraujoch package then this list might help you.
Please leave a comment below, if you enjoyed or find the information helpful. 
This post contains affiliate links, which means we may receive a small commission, at no additional cost to you, if you make a purchase through these links.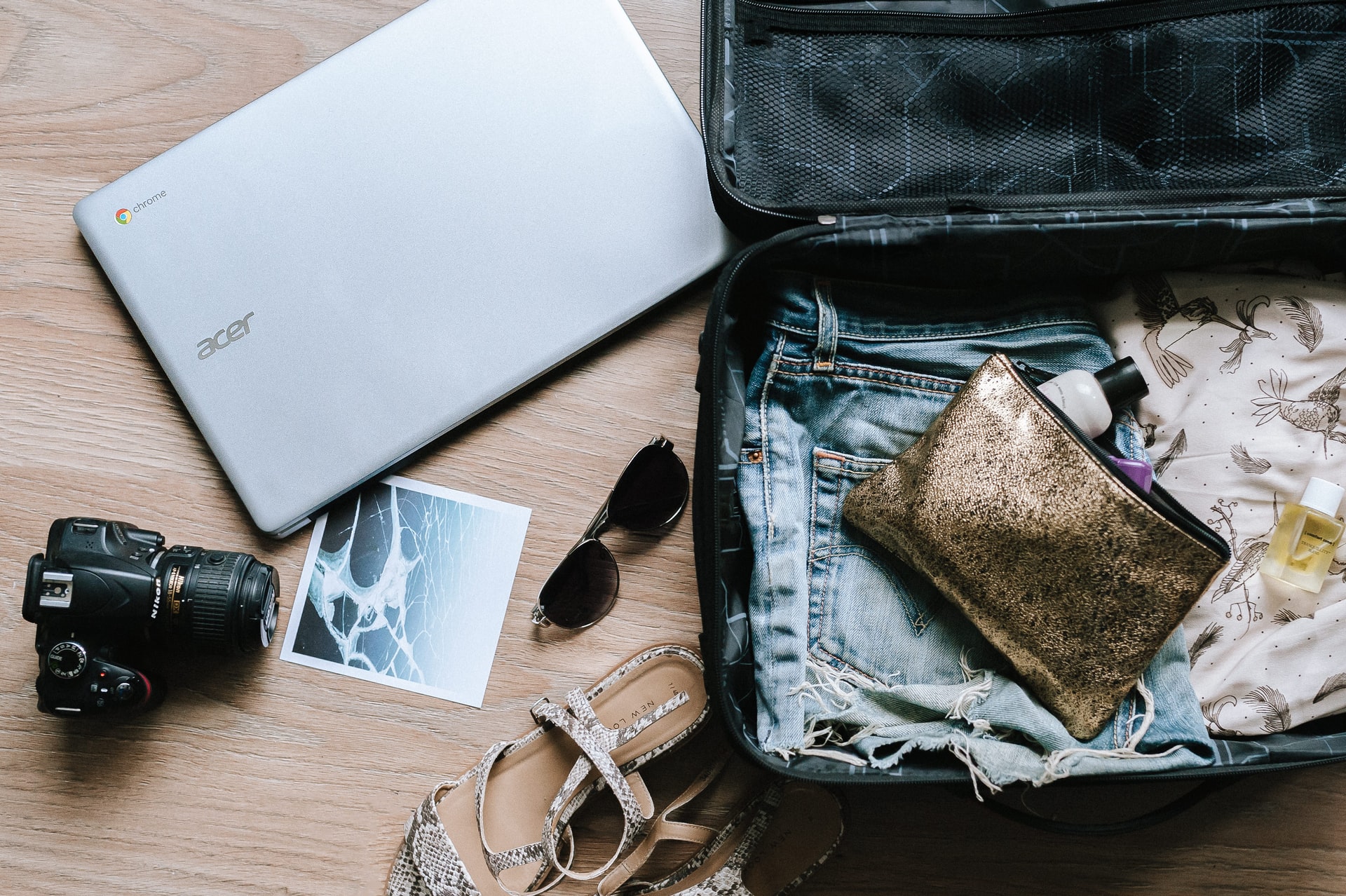 Get these travel gadgets and accessories according to your needs, and select the gear items suitable for the location you visit.