Over the years, being eco-friendly has become an individual responsibility because of how much damage we have caused to our environment. If implementing simple changes in your house, such as bringing in eco friendly interior design, can reduce your carbon footprint, then why not make that change?
Here are some quick and easy ways that you can be more sustainable and eco interior design and that too on a budget!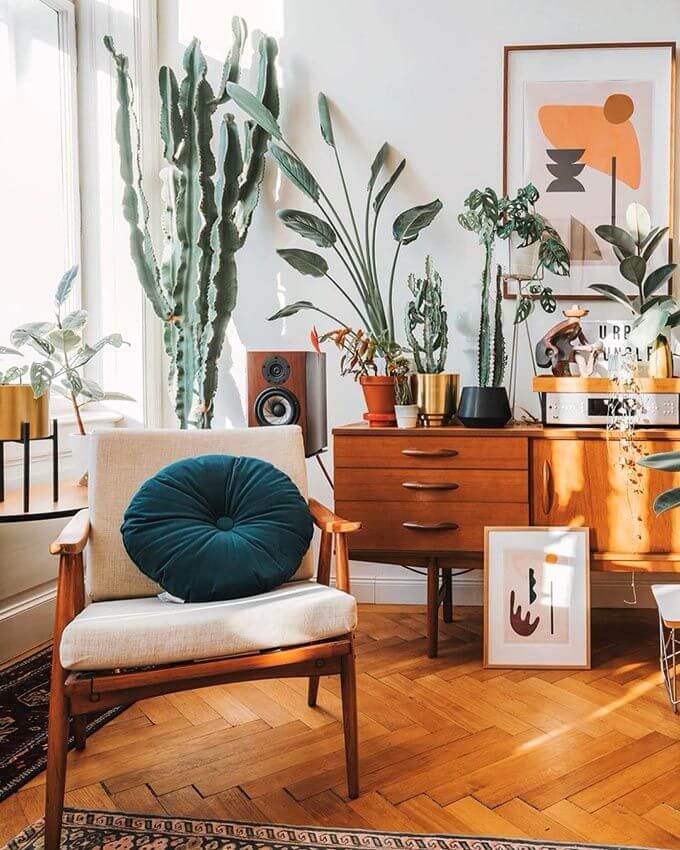 The easiest way to add environmentally friendly interior design to your home is by thrifting! It is not only easy; you will find unique pieces that aren't available in any fast fashion store. Plus, they will be affordable! There are so many thrift stores open all over the world and with the variety of products, you will be able to create any kind of look you want. Check out the above look by restyleart.
Most of all, when you thrift, you are directing tons of waste that could have ended up in landfills and giving them a place in your home. By thrifting, you are also reducing chemical pollution, so what is there not to love?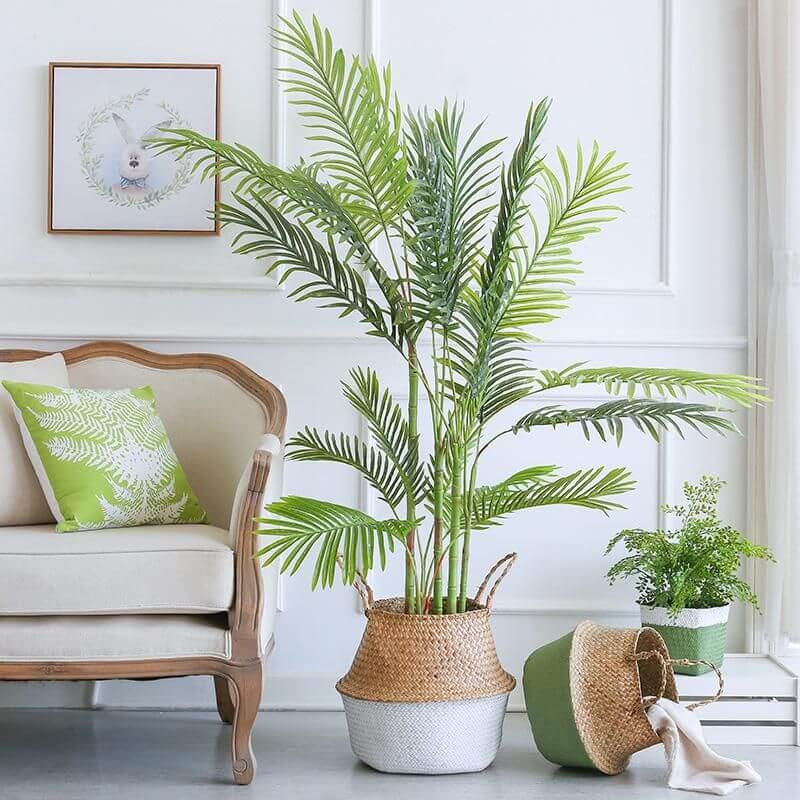 Plants are a natural way to add décor to your room and they brighten up your space by adding life to it. Plants are a great eco friendly interior design products because they produce oxygen and filter out any chemicals in your space. Even if plants die, they leave nothing behind and can be added or turned into compost.
You can see in the picture what good combination jute and plants make and you can find plenty of jute baskets and products at the thrift store!
Shop these sustainable materials for interiors like natural storage Baskets to stay sustainable along with it, you get to own a Boho, Minimalist or Farmhouse look.
If you visit a thrift store, there is no guarantee you will find things that fit the theme of your space. And in this case, all you have to do is upcycle! Even slight changes, such as painting certain things a different color, can completely change the look of the item.
The process of DIYing can become an interesting project and can be extremely relaxing and fun. So not only does your space look nice but you also enjoy the process of transforming the item!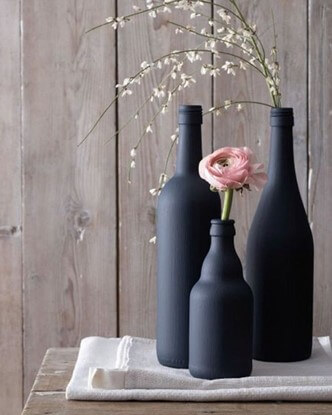 Look at how ordinary wine bottles and vases have transformed with a simple coat of matte black paint. This is exactly what upcycling is. The best part? You can be as creative and as experimental as you want!
Shop these eco friendly interior design products Clothes rack, Natural Pouf to stay sustainable along with it, you get to own a Boho, Minimalist or Farmhouse look.
4. Choose Natural Furniture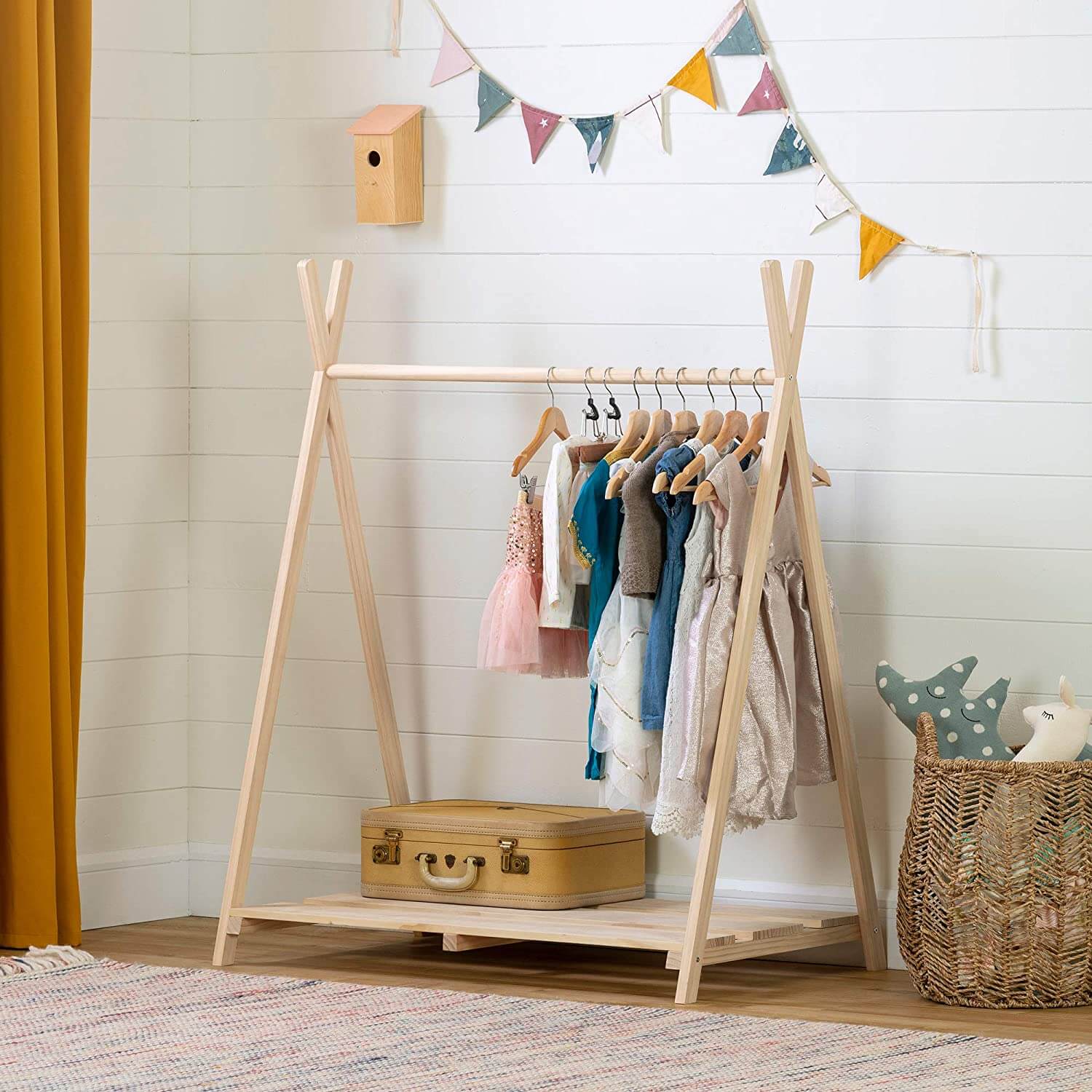 It is important to know that the products you are buying will eventually end up in the landfill. So you can invest in furniture made of natural elements such as wood or bamboo. Wood is a natural material which means that once you are done with it, you can compost it. Or it can be repurposed into something else. Even if it ends up in the landfill, it will surely decompose as it is made of natural materials.
So what are you waiting for? Use these eco friendly home interior design ideas to be more sustainable!
This post contains affiliate links, which means we may receive a small commission, at no additional cost to you, if you make a purchase through these links.