Microsoft Visio is one of the leading diagramming tools in the market that offers variety of drawings – flowcharts, org charts, floorplans etc. Shapes are the drawings elements in Visio and these shapes can have relationships with other shapes or become a member of a group of shapes. They can be created from imported images, and Visio supports most image file types. To have the similar behaviour as shape, the shape needs to be converted.
Step 1
Open the Visio and select the Blank Drawing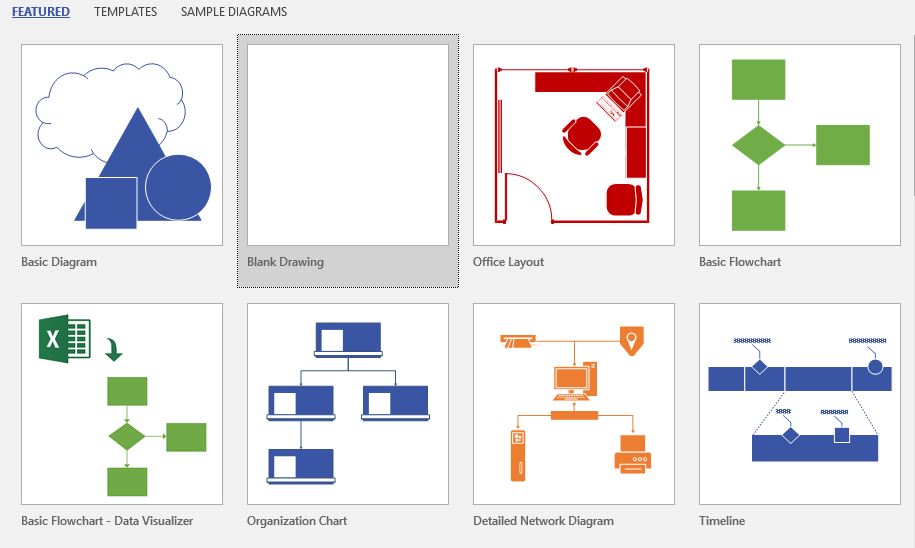 Step 2
Go to Insert –> Pictures and add image. Or simply copy the image on clipboard and paste it. Resize the image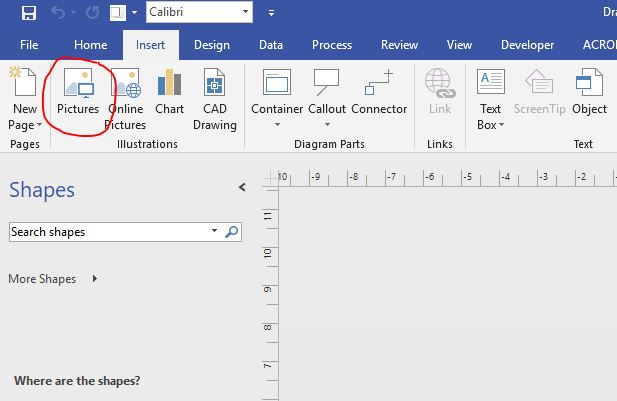 Step 3
Right click on the image and select group.. Now you can work with this shape as other shapes in visio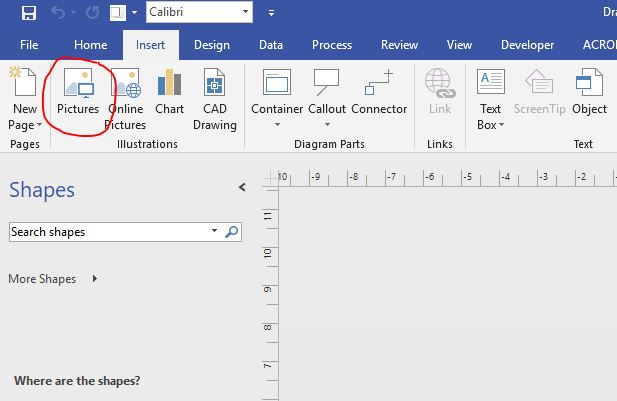 Check this..