Adding data into MS Visio shapes or finding the hidden data or data properties of MS Visio shapes is possible by doing these steps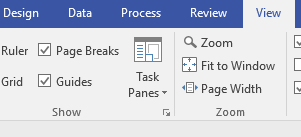 In the Show group, click on Task Panes. Select the second option Shape Data.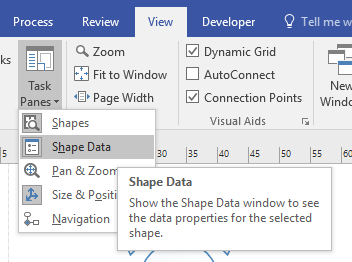 You can also right click on the shape, Click on data and go to Shape Data
To view the data for any shapes you can do as follows:
Go to Data
See the below image for Show/Hide Group

Select the Shape Data Window checkbox
You can make use of the Data Graphics feature in the data Tab, to get the data of more than one image at once.