A pretty simple technique to decorate your home would be to collect all the things you love and then arrange them accordingly. Enter your downright dreamy home and be happy – a perfect scenario.
A more perfect approach would be to customize your favorite era. The vintage elegance of French country décor is sure to add wow to your dull space. An abundance of French features gives off Paris vibes. Let us take you through the process of visiting France by being at home.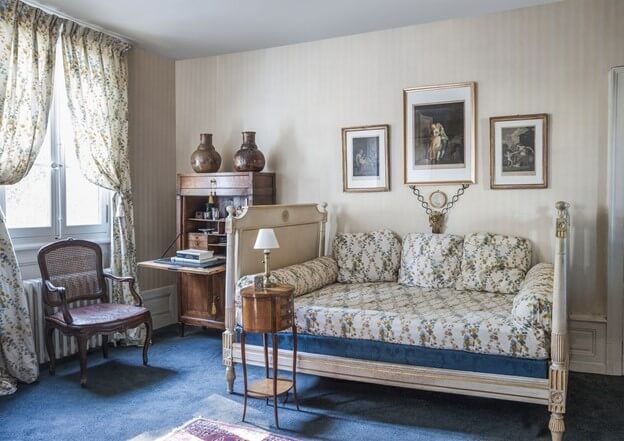 Designer Garance Aufaure
brings to life décor by keeping things modern yet old-age with French aesthetics. Induce the French sentiment by adding 3 qualities to every room: color, warmth, and intimacy.
Basics of French Country Décor
French décor is all about gold touches, toile fabrics, extravagant lighting, and more – with a rural charm. You can add the French factor using the smallest things from accessories like mirrors or jewelry on display in a room to bigger aspects like chandeliers or French sofas!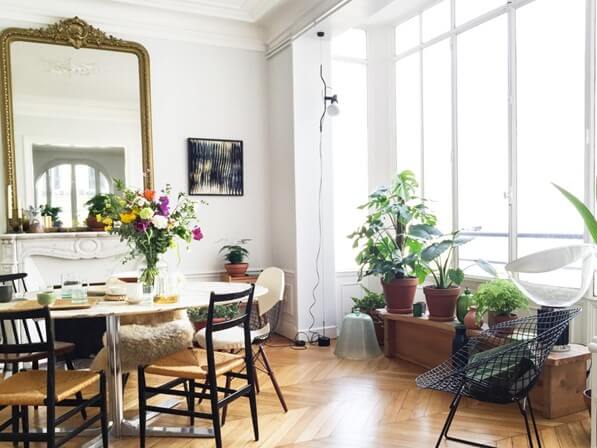 You don't need to choose costly, original stuff. There are some good duplicates for the same look on a budget. The following living area is designed by Evane Haziza, who believes in fewer yet powerful French features within a space. French lifestyle is all about vintage pieces and handcrafted objects.
Rustic Wall Sconces Mason Jar
Mason jar with string lights emit a magical and warm glow. Nice household decoration and also a perfect decor gift or housewarming gift for your friends.
French country décor gives a comfortable feeling by utilizing colors with medium to low intensity. Creams, warm pinks, baby blues, and soft yellows are the top choices.
When it comes to fabrics, the one to focus on is toile. It is a popular decorative upholstery material. You can pair it up with stripes, plaids, or even solids. Introduce toile curtains, sheets, and cushions in blue or red stripes.
Shop French Country decor that blend well with classic style to give your home for an undeniable appeal.
Furnishings include accessories like large vintage wall clocks, crystal chandeliers, vintage gold trays, gold-framed mirrors, and candles.
Apt accessories will be the cherry on top for your French décor. Accessorize using blankets, throw pillows and mix and match with a variety of prints like stripes or florals. These are the hallmark of French country décor and design.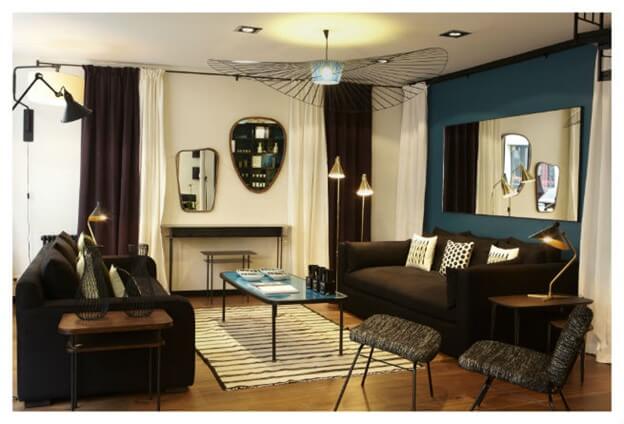 Use whites in the middle of your spaces as it indicates a mixture of contemporary and multicultural charm. Sarah Lavoine makes a strong French country statement in the above setting by adding multiple mirrors. The most impactful thing you can do to add character to a room is placing a mirror over a massive piece of furniture. Use a variety of mirrors like gilt, gilded, and antiques.
For the walls, all you need are some small accents with French apparel. You can use sconces, candlesticks, urns, lamps, or even trays to add some French into your space. 
Shop French Country decor that blend well with classic style to give your home for an undeniable appeal.
The French entourage wouldn't be complete without some amazing furniture. French furniture is often crafted from wood. French décor features loads of painted furniture. An excellent way to achieve this is to buy old furniture and paint it or use it as is. Use not only wood but also wrought iron and rusted metal.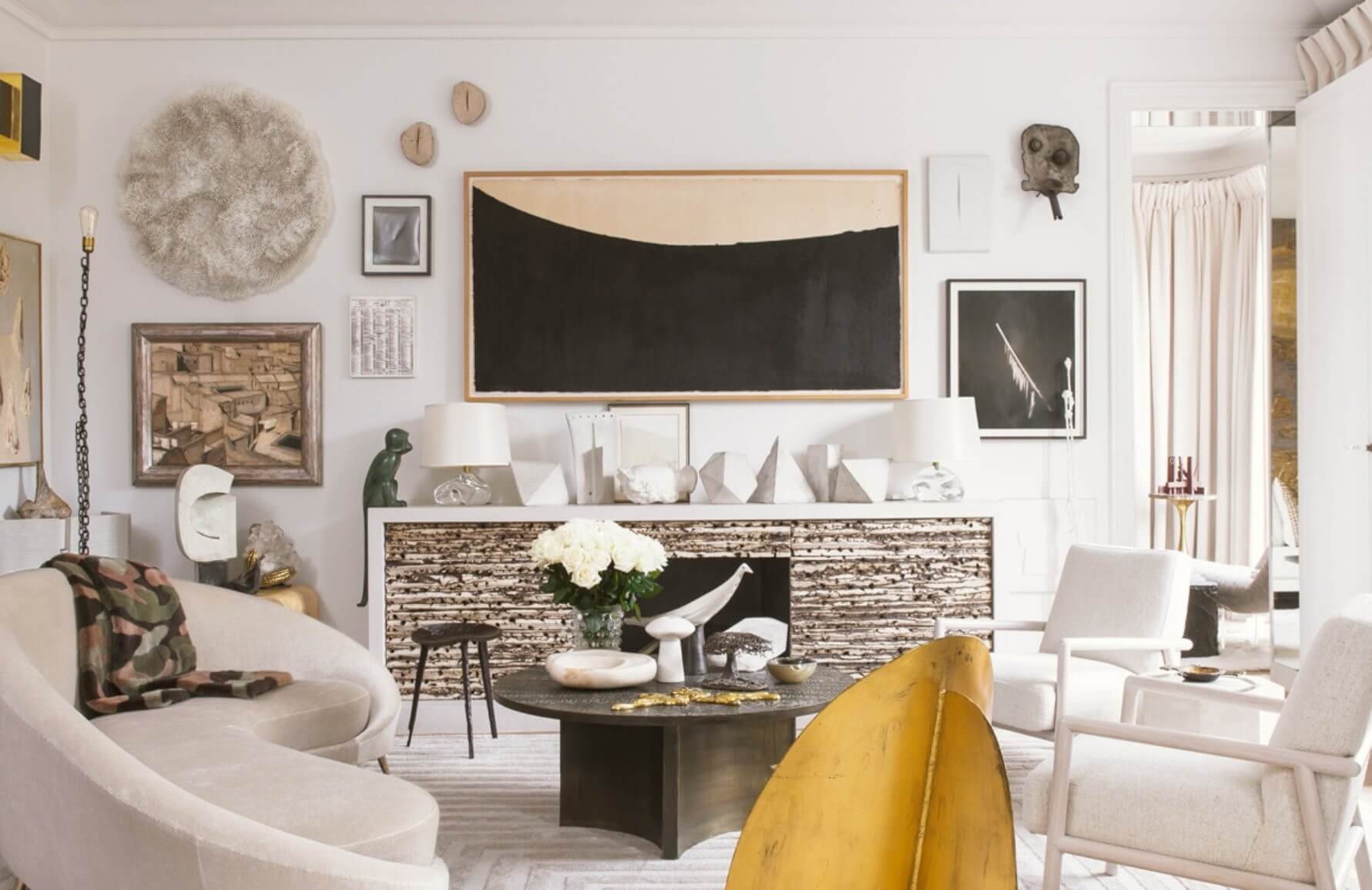 Chahan Minassian uses muted colors and sophisticated fabrics in the above setting. He is known to work with stone and bronze. This gives the shabby chic look widely associated with French country décor. French furniture includes cane back beds, vintage wood beds, French bistro chairs, tufted sofas, round pedestal tables, and more.
Add little touches to your bedroom, living room and dining room, kitchen, and even bathroom with these tips. Make your home a beacon of simplistic elegance with French country décor.
This post contains affiliate links, which means we may receive a small commission, at no additional cost to you, if you make a purchase through these links.