Most of us don't really think about housewarming gifts and we simply give one out of obligation. But to someone who is shifting their whole life from one house to another, this housewarming gift can be a lifeline. When your loved one is stressed out about moving and unpacking, these gifts can cheer them up – making them momentarily forget about the stress.
But what should you give them as a present? Well, most people give houseplants or crockery as housewarming gifts, but these are old-fashioned and boring. Here are some unique housewarming gift ideas that are sure to bring a smile to your dear ones' lips; they will see that you have put thought into the present and that will mean a lot – certainly more than when someone gives a generic housewarming gift.
When looking for unique housewarming gift ideas, candles are your best friends. Not only do they come in a multitude of scents and colors, but everyone likes them! They are multipurpose: they dress up the house, smell heavenly, and can change the mood of the room instantly. They also come with wooden wicks that make you feel as if you are sitting by a warm fireplace listening to it crackle. Your loved one can simply light up a scented candle and get to unpacking.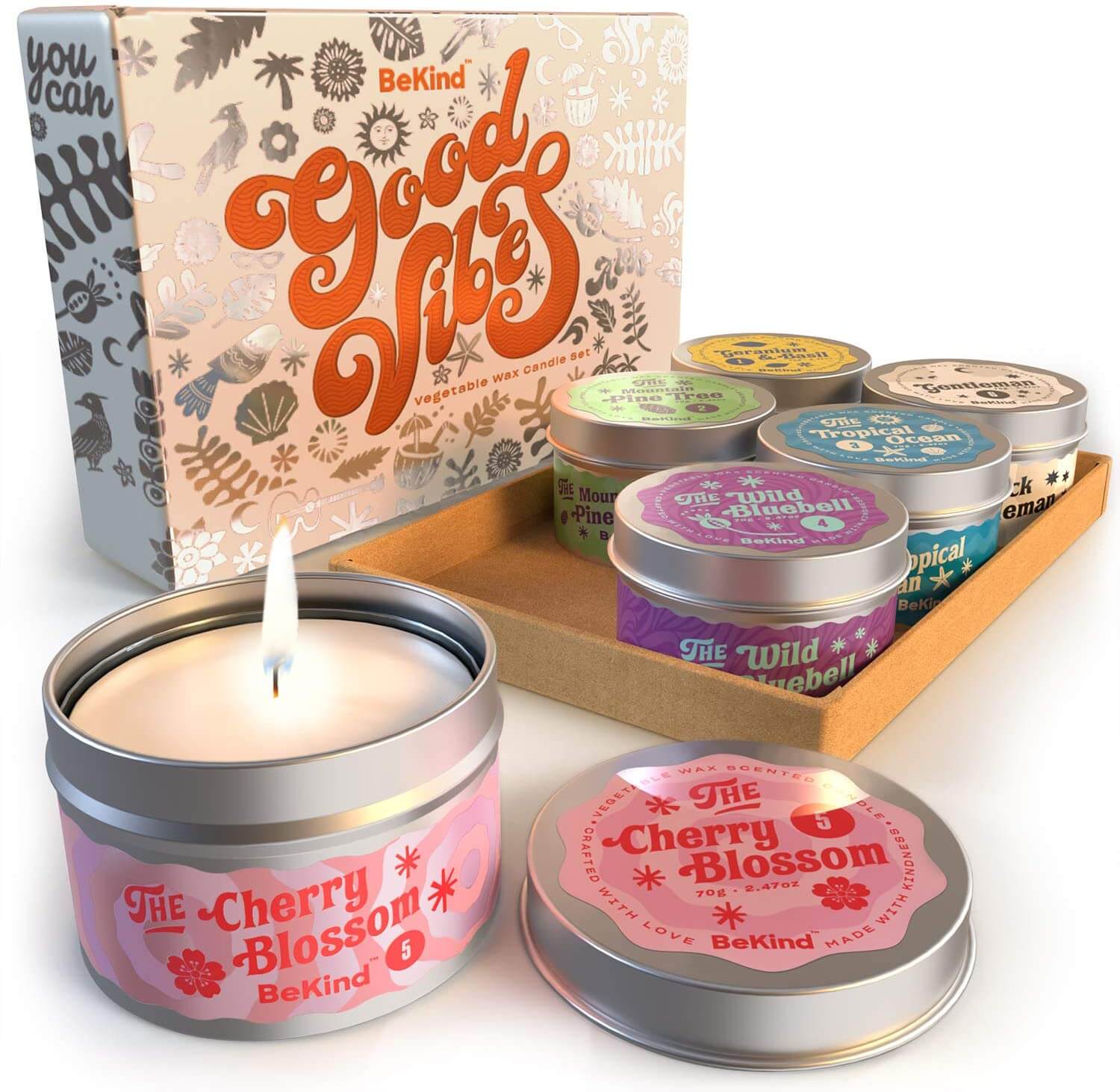 Scented candles are also affordable so even if you do not know what scent the receiver will like, you can choose a couple of different smelling ones and they can re-gift the ones that aren't appealing to them.
This is another unique housewarming gift idea. Hand-blown glasses are not only incredibly stunning but are also incredibly unique since they are handmade. They add the perfect touch to any house and can be found in all types of shapes and sizes and you can also get them custom-made!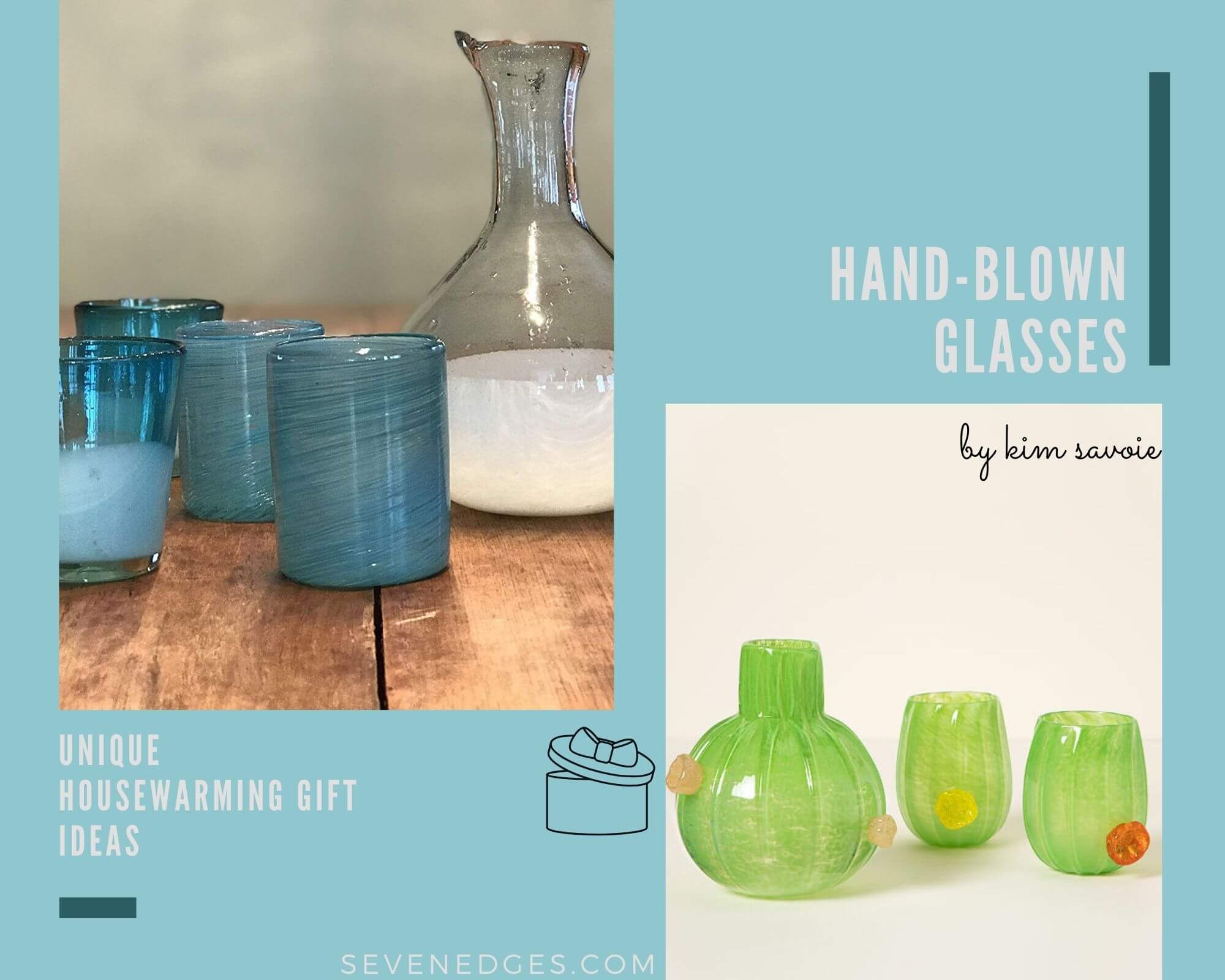 Just look at this glass and pitcher set created by Kim Savoie. You would never find these types of creations in a traditional convenience store.
3. Stone & Glass Coasters
These glass coasters are not only useful but also look mesmerizing. Glass coasters might not be suited for all kinds of people because not all people are worried about water rings, but those who are will absolutely adore these coasters.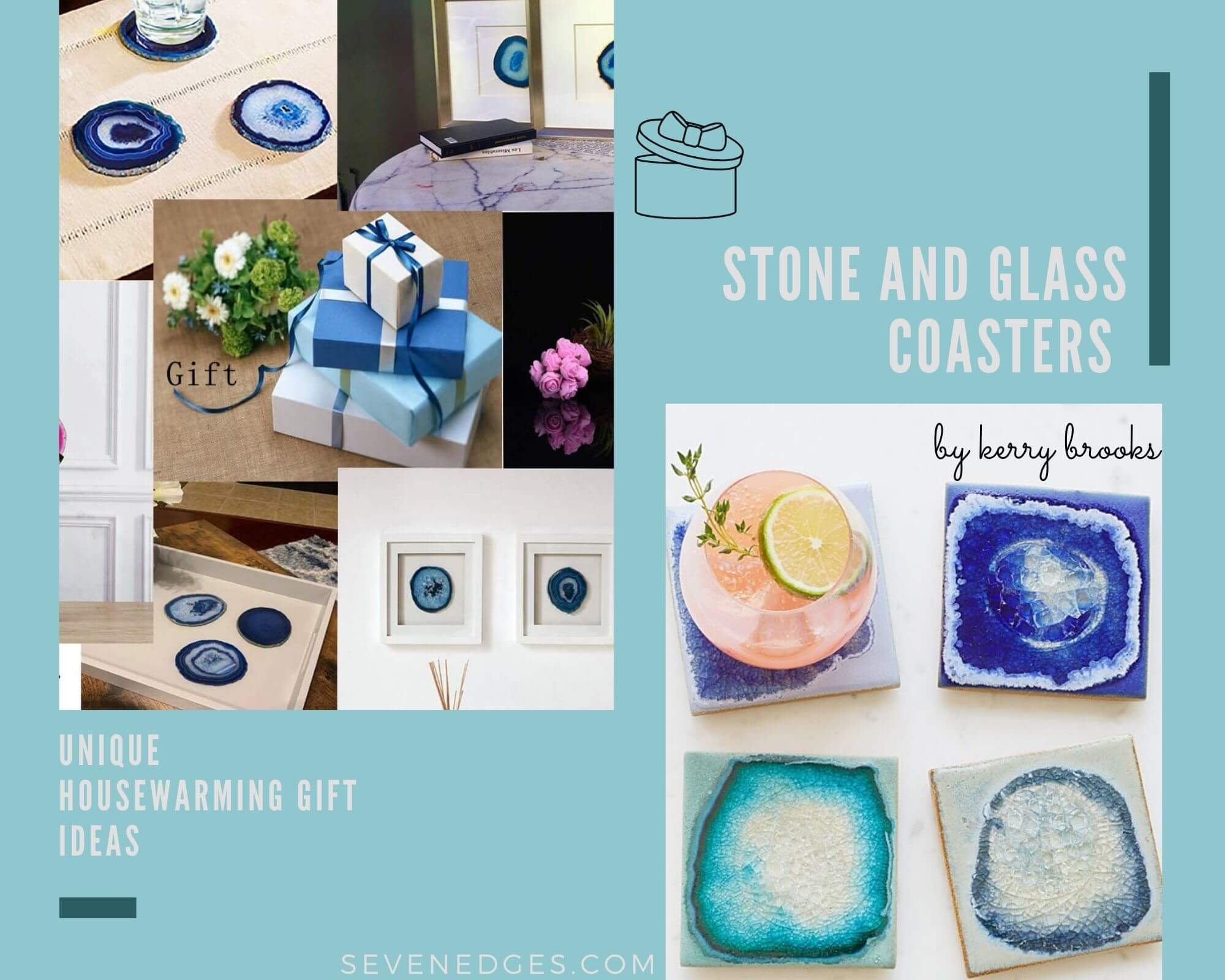 Look at these coasters created by Kerry Brooks; these are definitely a unique housewarming gift idea.
When people are moving, it is understood that they will have to help around in the errands and put furniture back together a couple of times. Keeping track of all your tools during the shift is not an easy task. Therefore, this portable repair kit is undeniably a unique housewarming gift idea. This fix-it kit will not only help those who cannot find their tools but also those who never had any tools, to begin with.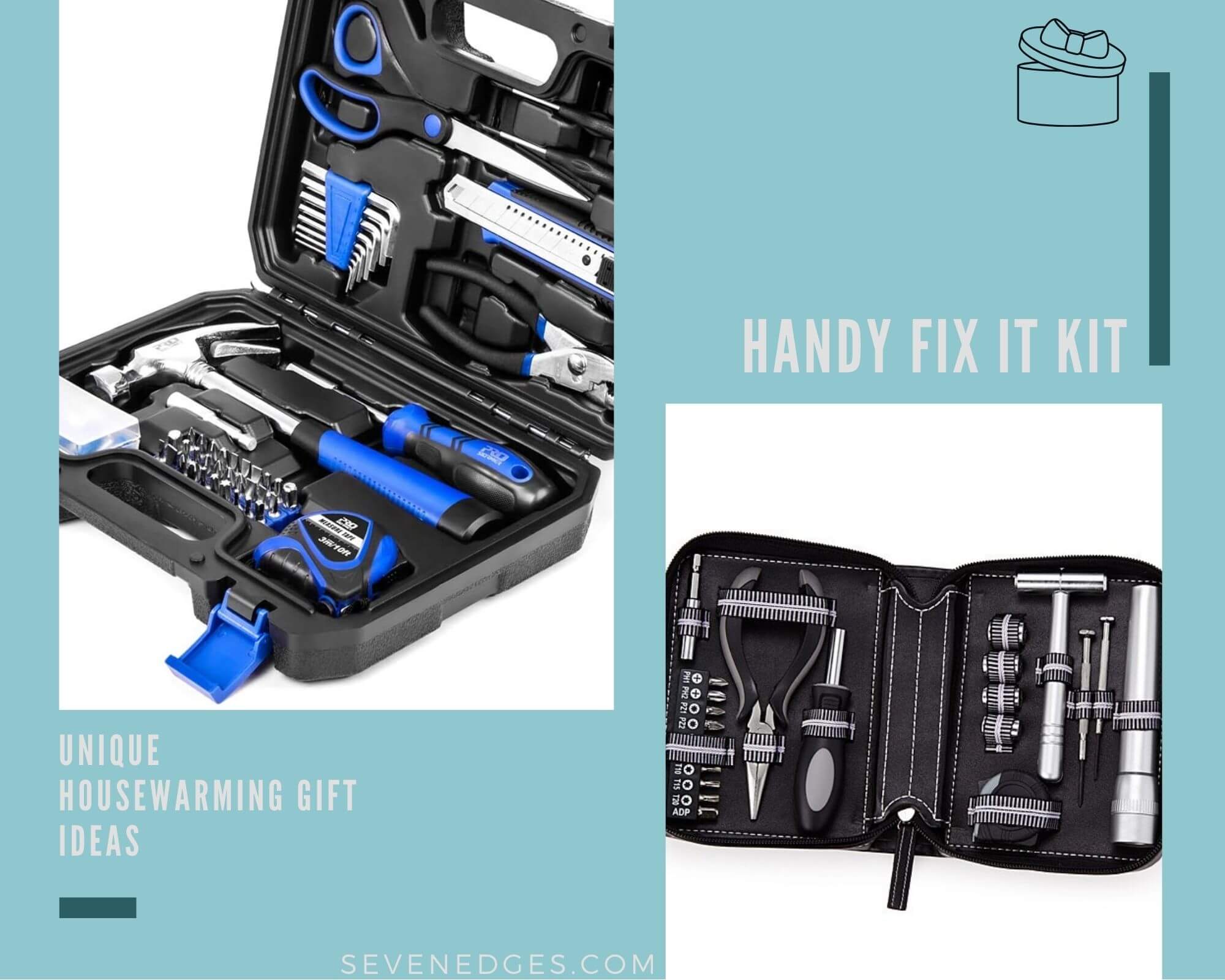 This kit by Uncommon Goods is small and compact so the person receiving doesn't even have to find a specific area to store it!
Get to shopping and present one of these unique gifts to your loved ones who are moving places to make their shift a little easier and more exciting!
This post contains affiliate links, which means we may receive a small commission, at no additional cost to you, if you make a purchase through these links.