Decorating you house is really an exciting experience. But, many people tend to buy more decorating items in order to renovate their home. Giving your house a farmhouse look by using budget friendly items sounds great. Yes, you can go budget friendly decoration to make your house a farmhouse style. Here are mind blowing ideas to go for budget friendly farmhouse décor.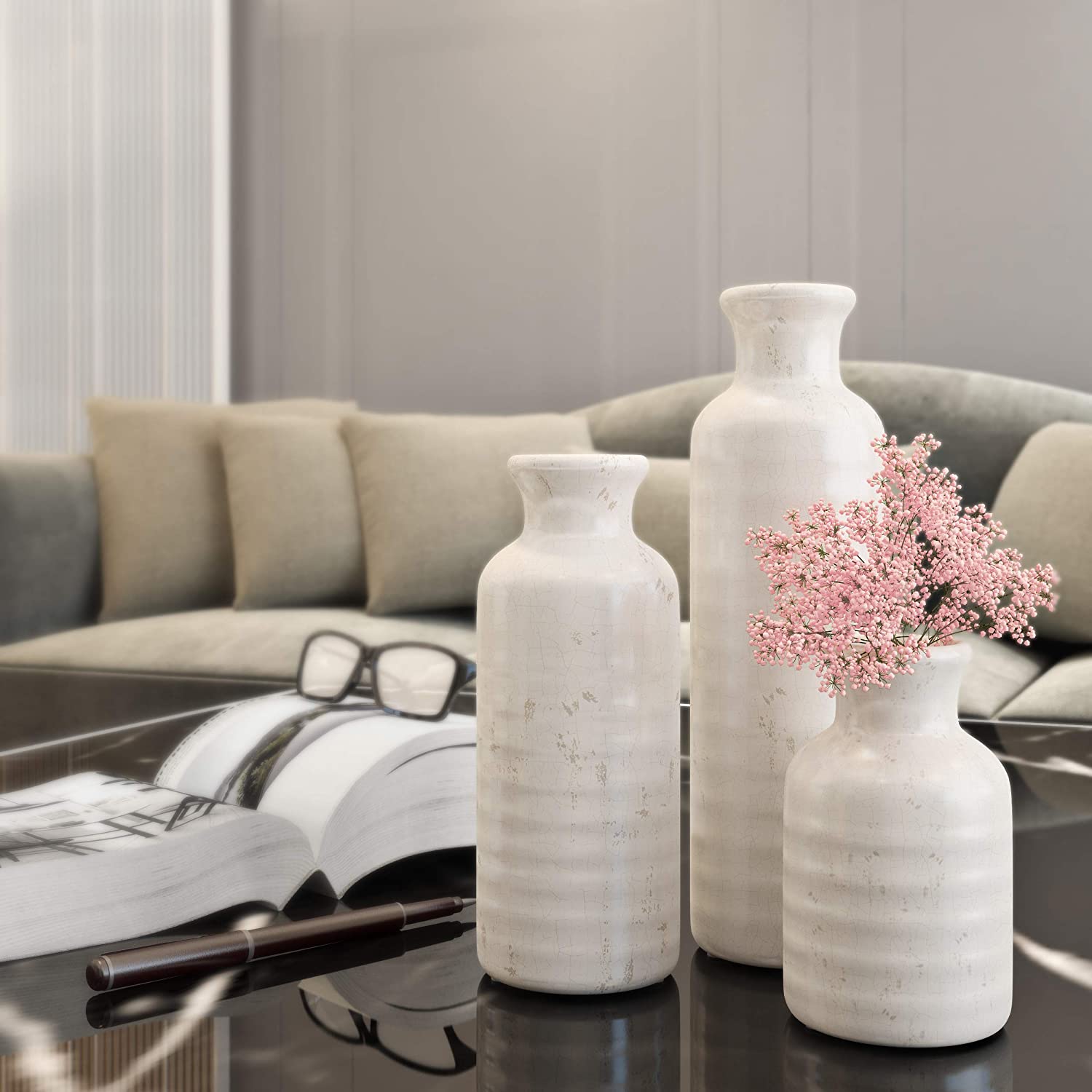 Distressed white ceramic vases
will bring you the rustic look. These economical vases can be kept in shelf or on table top. They can be more attractive if dry florals are filled in them. Perfect for your kitchen, dining table and in the living room these ceramic vases give your house a farmhouse look by being budget friendly.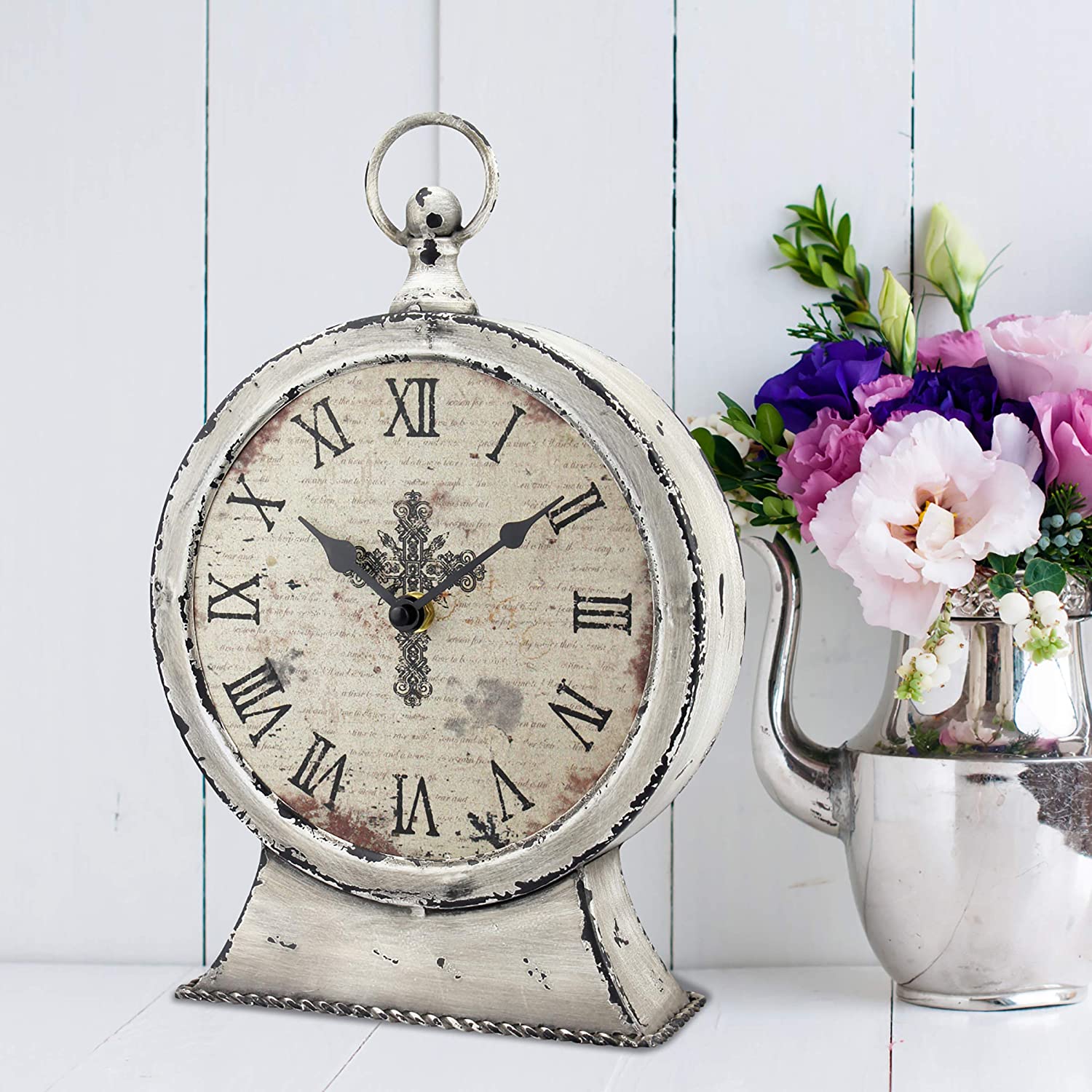 This unique distressed white painted
vintage clock
is a perfect budget friendly item to keep on the shelf, mantel or any table top. It is battery operated clock with a cross detail in the centre. It is the best collection to give your house a farmhouse look.
Galvanized Windmill Wall Décor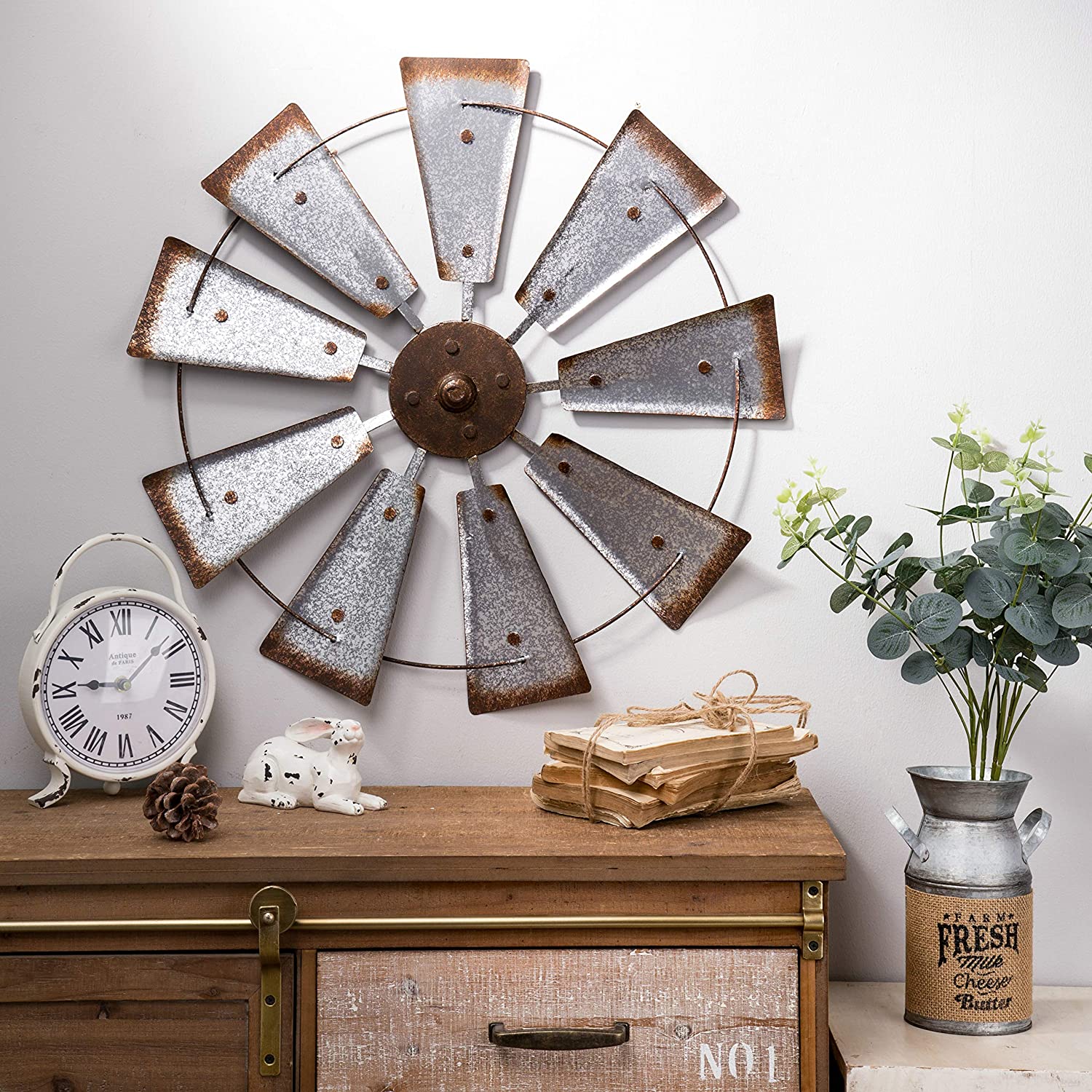 Wall décor plays an important role in creating a rustic look. This vintage
galvanized windmill
is ideal for your farmhouse décor and it is budget friendly. It has silver antique finish with faux rust on it. It can be hanged anywhere in your house and perfectly suits for rustic décor.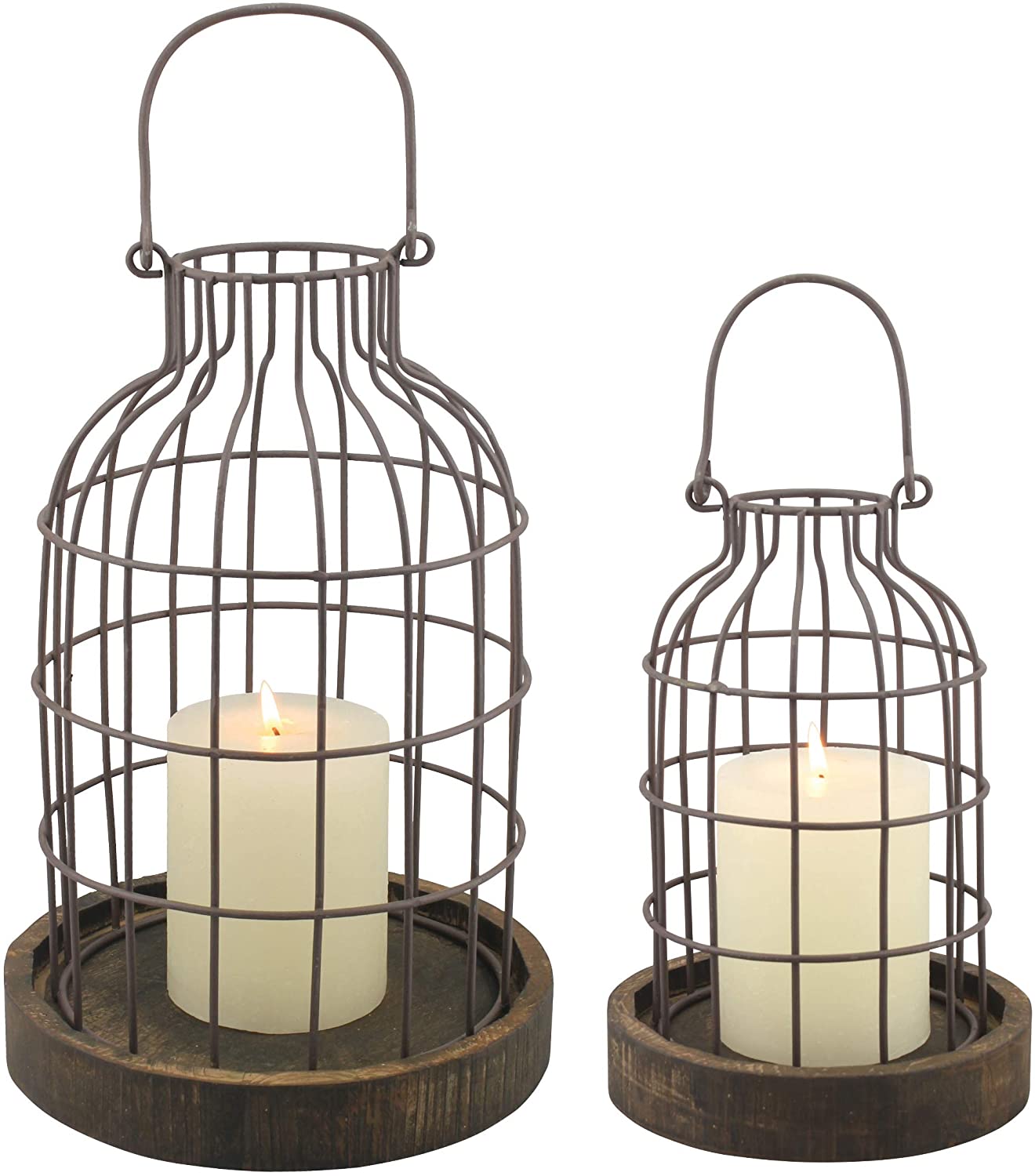 This
metal cloche
reminds you the olden days. It has a metal handle with distressed wooden base which gives you the farmhouse vibes. You can place candle or any decorative items inside these cloches and hang them anywhere in your house or just keep on mantel or table top. This is the best budget friendly item for farmhouse décor.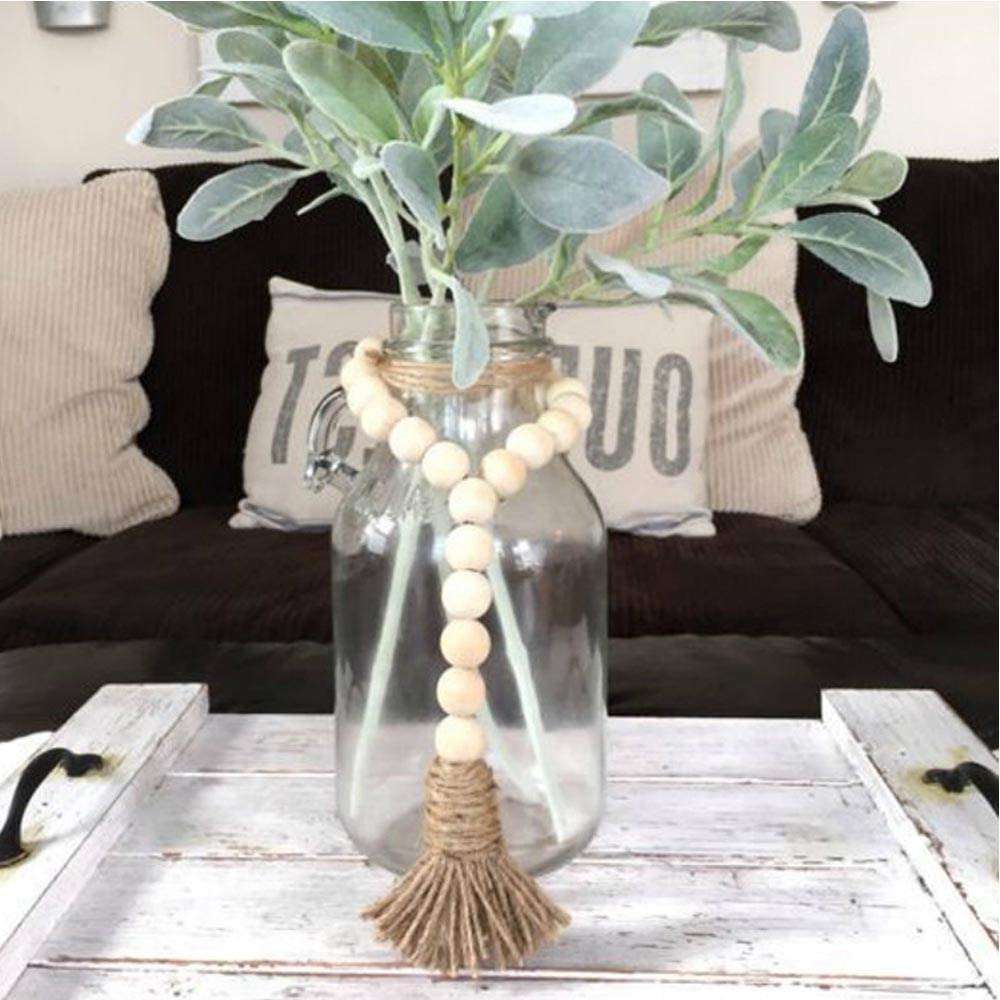 Buy this budget friendly
wooden bead garland
to decorate your house with farmhouse décor. This garland can be just hung on the wall or it looks great when tied around candle holders, mason jars, pots or door knobs. You can go creative with this garland and can place anywhere in your house to get a rustic look.
Check out this Charlee Chandelier from Froy, to get a rustic Farmhouse look to your dining. It costs $569. But if you are looking for a budget friendly option check here LNC Farmhouse Chandeliers. You get a similar one for $200.
Again, if you are a DIY person try buying these items and make it yourself and you get to make this farmhouse chandelier below $150.
Get a 6 Light Black Chandelier, then a 50 ft Jute Rope for covering the steel parts.
Get a Glue gun which makes your work more easy and if you are a frequent DIY person, you can have one.
High Adhesive Glue for sticking the rope to the chandelier.
DIY You Can Try to Get Farmhouse Style Décor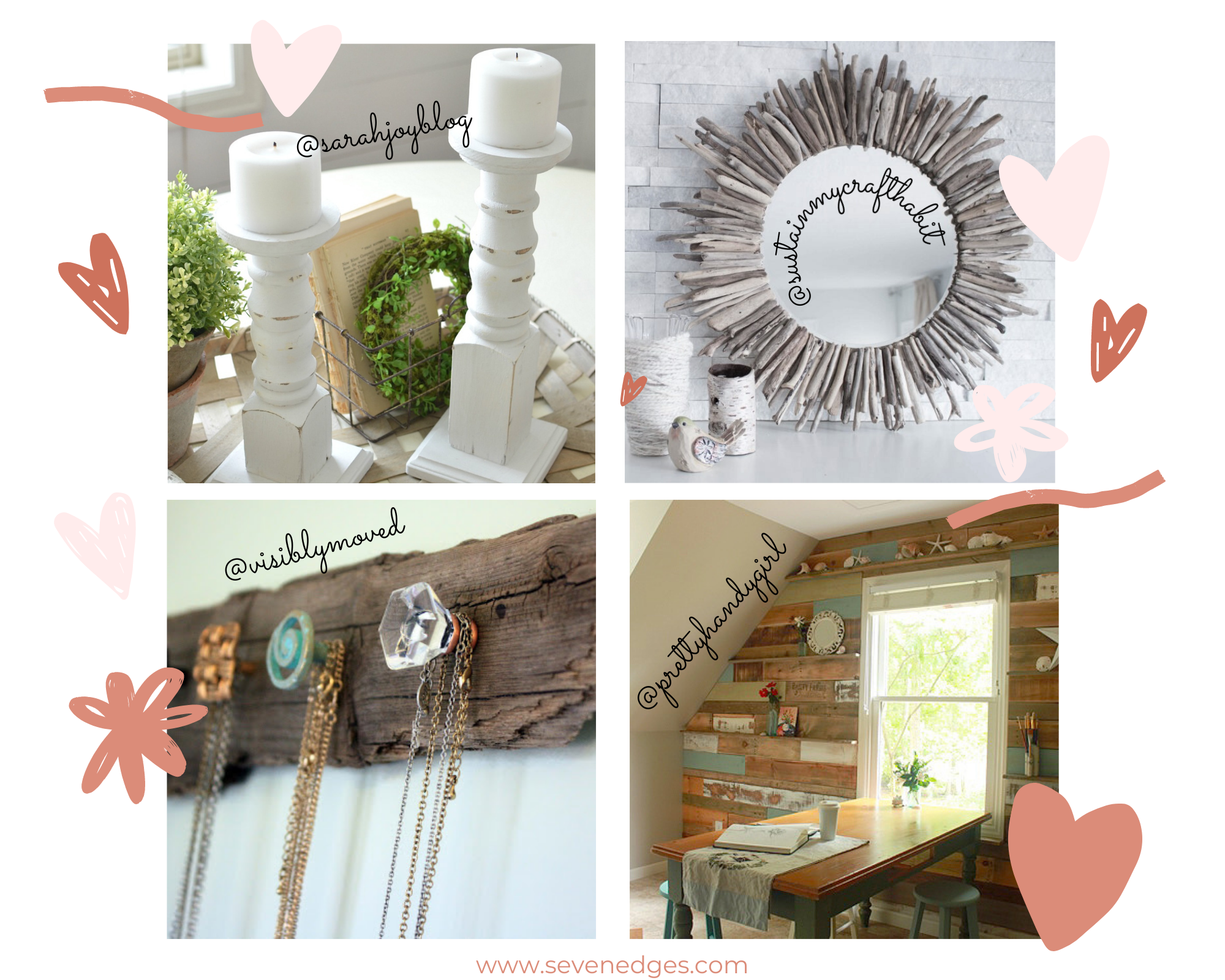 You can go DIY on farmhouse candle sticks. Doesn't it sound crazy? Yes, you can make candle sticks using vintage spindles. Sarah Joe explains you to make DIY farmhouse candle sticks easily. You can make these candlesticks in cost effective way. They look great when used on table tops and give your house a farmhouse look.
Fallen driftwood can be used to make a vintage mirror. Collect the fallen drift wood and make a driftwood mirror which gives you the farmhouse vibes. This mirror is budget friendly and eco-friendly as you are using fallen driftwood. This mirror looks stunning and can be placed in bathroom or bedroom. Step by step procedure is explained in Sustain My Craft Habit for DIY driftwood mirror.
Driftwood Necklace Holder
Organise your necklaces in one place by using driftwood necklace holder. A fallen driftwood piece is used and hung on the wall with the attached knobs on it. It can be used as a hanger to hand your necklaces. This driftwood necklace holder looks unique and will be eye catching. Follow visibly Moved for DIY driftwood necklace holder.
Go creative and transform your room to farmhouse look. Install a pallet wall with ledges in an easiest way and make your room look unique with the rustic touch. Pine boards are used to make ledges and distressed to make it feel old. Check with Pretty girl to create pallet wall and décor your house with the farmhouse look.
Bring back the memories of olden days by using these budget friendly items and give your house a rustic touch. Get the farmhouse vibes and make your house look beautiful with the budget friendly farmhouse décor.
This post contains affiliate links, which means we may receive a small commission, at no additional cost to you, if you make a purchase through these links.