The spring selling season is one of the busiest and most panicky real estate activities all through the year. But, selling your home in spring doesn't necessarily mean that you will have to wait until spring to prep your home. After all the holiday activities, it is now time to prepare your house for a successful spring sale. Regardless of whether you are moving into a large house or want to downsize, there are many ways you can please potential buyers with your home.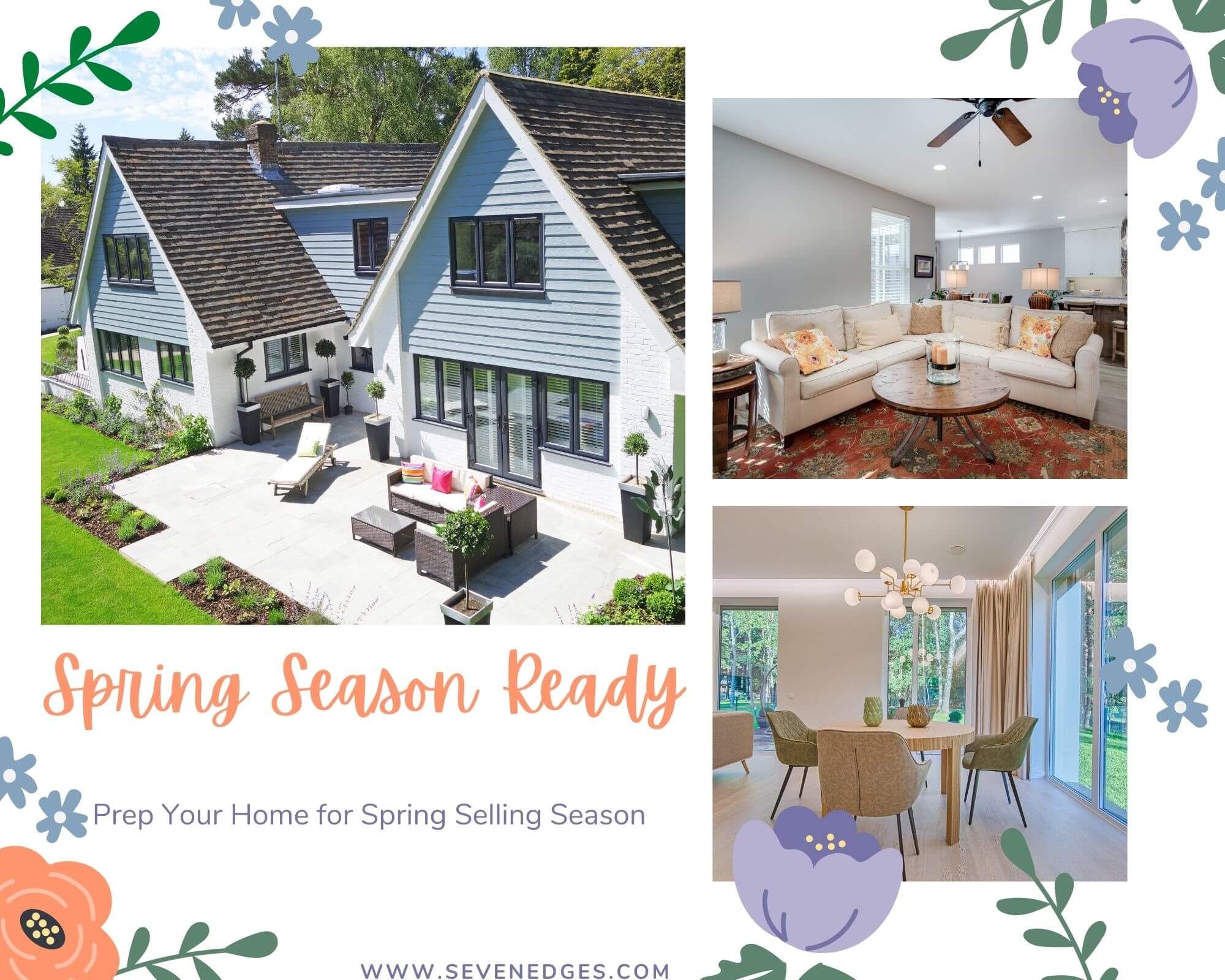 A Guide to Spring Selling Season
Perform a full spring cleaning
Spring is the perfect time to clean and declutter your home. Begin by eliminating as much stuff as you can, especially those that you don't use anymore. An uncluttered property is usually unappealing, and if you have been in your house for a while, you have clutter. Below is a spring-cleaning checklist to declutter your home:
Remove anything that is in the entryway.
Get rid of medications and tissues from the cabinets, clear the closet, and leave things that are used for decoration.
Clean and clear the kitchen countertop of everything else except the essential kitchen appliances and decoration.
Make every bed in every room.
Put away anything that over personalizes your home, such as periodicals and toys.
It can be easy to miss the wear and tear that happens in a house throughout the years. However, everything gets clear when you want to sell your home. Make sure that everything in your home, works perfectly, from the smallest to the biggest stuffs. You do not have to replace everything for the desired buyer. However, all the functional features of the home must be in good working condition for the house to fetch a good price. Carry out an Emergency Air Conditioning Repair, and repair everything that can be fixed instead of replacing. A few broken and non-functional components are bound to drive away potential buyers.
Apply a fresh coat of paint
Painting your home is one of the cheapest ways to make it look good for potential buyers. When preparing your home for a spring sale, consider going for neutral and lighter colors since they tend to appeal to most people. You don't have to paint every room in your home, only the ones that need the paint; these are the rooms with chipped and dirty paint.
You can paint your house, or get an experienced professional painter to do the job for you.
Nowadays, many home buyers love natural light. Take your time before showing your home to the buyers and figure out how you will lighten up various rooms in your home. Consider opening the curtains and raising the shades to allow natural light to flood the rooms.
The smell of tobacco, cooked food, and pets can put off any potential home buyer. Things like carpets and throw rugs tend to hold odours. Get a professional to clean your carpet before deciding to sell your home.
Use room spray with essential oils and fragrance that give your home instant freshening in between cleaning days.
Spring carries a robust representation of rejuvenation and a fresh start. This can be a powerful message when selling your home too. With the right decor and design, decluttering, making sure that everything is clean, and adding some natural light, you might just enjoy an amazing return on investment this spring selling season.
This post contains affiliate links, which means we may receive a small commission, at no additional cost to you, if you make a purchase through these links.