A sunroom is a perfect retreat to reconnect with nature while you stay in control of your environment. But what if you want to convert this outdoor enclosure into your little getaway? Worry no more, as here are the four essentials that you need to know for turning a sunroom into a bedroom of your dreams.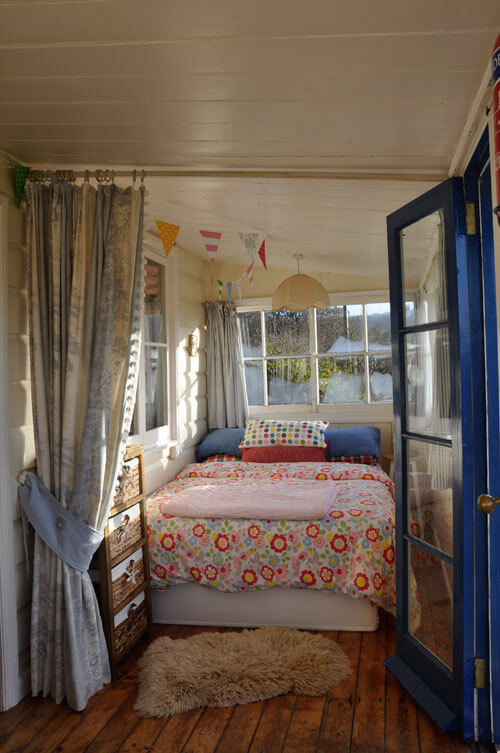 A sunroom is designed for maximum sunlight, a feature that won't be suitable for a bedroom. Therefore, you need to change the size of large sunroom windows which let in too much light and offer no privacy.
You can deal with this issue by replacing the windows with walls. However, if you are looking for a quicker, more affordable solution, then you can build shorter walls over the window areas to give you smaller windows instead of no windows at all.
Of course, you can further decorate it with blinds, curtains, and tinted glass. This will control the light and give you your privacy as well and can be added as a good Sunroom into bedroom idea!
Shop products to give your room a cozy look.
If you are converting Sunroom into bedroom, replacing the patio-style flooring with the ones that match the theme of your house interiors can play a crucial role in your overall make-over.
Since a sunroom is an outdoor feature, it is most certainly different than the rooms inside. When you renovate it and turn it into your bedroom, it has to be in harmony with the larger style and design of the other rooms in your house – for which changing your floors is a sensible idea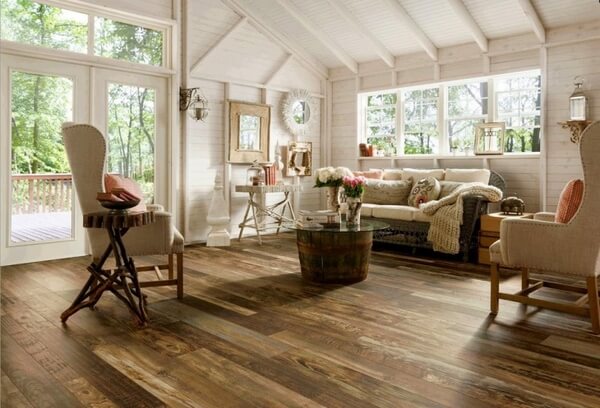 If you are looking for a more budget-friendly solution, then you can carpet or laminate the flooring to match the rest of the house. This will save you from the trouble of changing your entire flooring.
Manage the Climatic Conditions
A badly insulated room or one with no insulation will not be able to serve as a good bedroom for you and your better half. One of the most essential things that you need to do when turning your sunroom into a bedroom is getting proper insulation.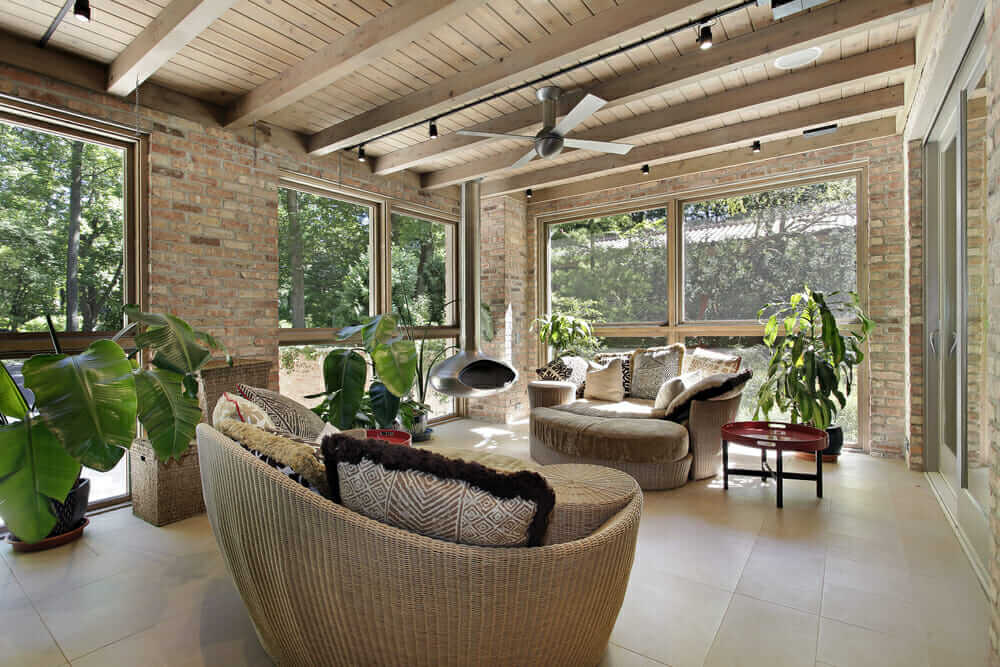 A perfectly well insulated, energy efficient sunroom 
Using good insulation materials with high insulating value will benefit you in the long run. Installing vapor barriers to protect your insulation will help make the most out of that feature for a long time. Covering your insulation with a layer of plywood will also aid you in keeping your bedroom comfy and avoid both overheating and getting too chilly.
Set Up Outlets and Electrical Supplies
Another essential for converting your sunroom into a bedroom is to add in outlets and wiring that you will traditionally have in the bedroom. This means a pair of outlets on either side of the bed, a few for your lamps and other devices, and since sunrooms don't usually have as many as a bedroom does, consult an expert and get the job done.
Since you want to turn your sunroom into a bedroom, the most appealing feature of this new addition will be – yes you guessed it right! – natural lighting. Therefore, the most complimentary theme for your newly sunroom turned into bedroom would be one closest to nature. Furnishing the room with earthy tones, coupled with plants and flowers outside the windows will complete the natural effect of your sunroom-turned bedroom.
Ensure that you buy at least one or two recycled or preloved pieces so that you can help with the environment a little. Different shopping sites such as Kaiyo.com offer incredible pieces at great prices.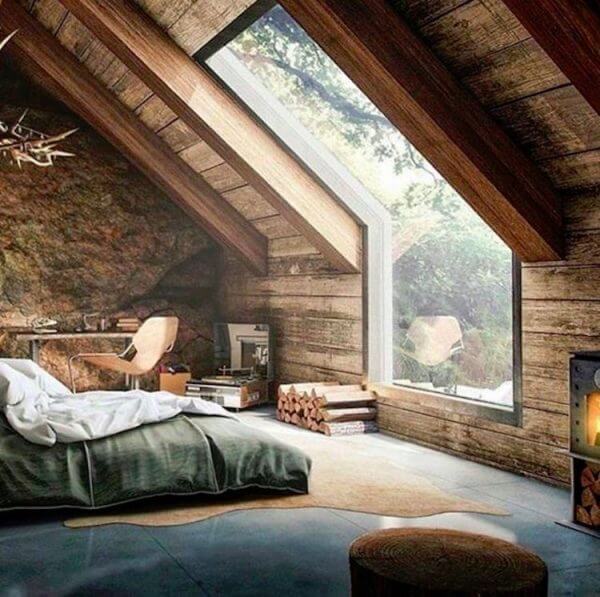 Since you will be making changes to your sunroom and turning it into the most relaxing and soothing place, it should be friendly for your environment as well. Instead of using regular bulbs for your lamps, use eco-friendly, energy-efficient lightbulbs.
Compact fluorescent bulbs (CFLs) are somewhat more expensive than standard light bulbs, but they use 75% less energy and last far longer. Less energy means less greenhouse gas emissions in our atmosphere, which helps to mitigate global warming. You can also save on energy by unplugging appliances that you are not using. Even when they are on standby, they still take energy, which means higher electric bills and greenhouse gases.
Using an air purifier is another added burden on your electricity, so buying and putting in plants around your rooms will give you natural purification. They also look aesthetically pleasing and refreshing, which also give you a tranquil and soothing feel. Plants are known to reduce stress; you can benefit in more ways than one.
Going eco-friendly doesn't have to be anything drastic. It can be as simple as using non-toxic paint and organic bedding, but it does make a world of a difference, especially when you actively help the climate.
Additionally, you can furnish your new bedroom with plush rugs and lattice walls paired with potting stations to finish the look.
This post contains affiliate links, which means we may receive a small commission, at no additional cost to you, if you make a purchase through these links.