Want to enjoy the rain without getting wet? A 3 season room is a perfect outlet for you to enjoy the seasons from the comfort of your home. Three seasons rooms usually have big windows to soak in all the sunlight. If you already have a room of this type, we have some amazing three season room ideas that can help you convert your spare space into a cozy, trendy one.
A three season room is the perfect spot for a living room. As it is close to nature, it has a refreshing vibe. Install a fireplace for the wintertime, and host your dinner parties there. It is also a perfect place for your children to play, without you worrying about pests or insects.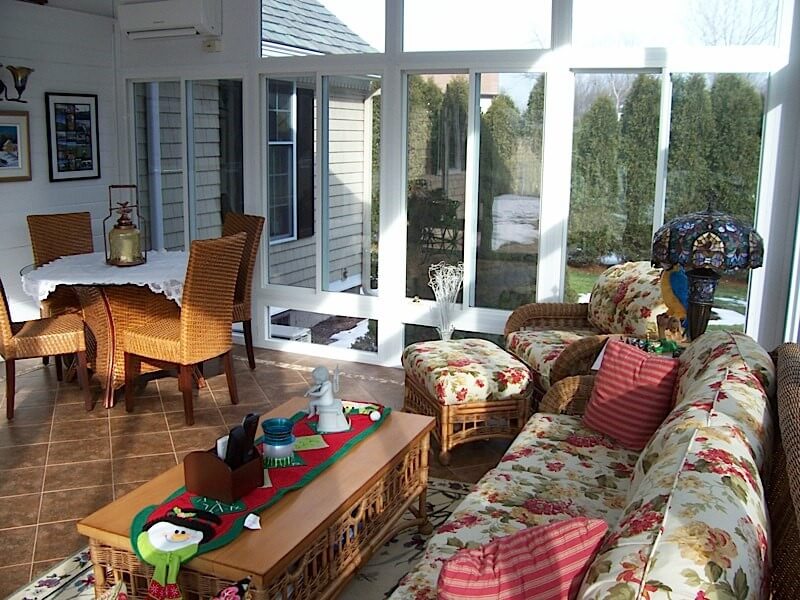 You can have a bright color theme in the area to compliment the refreshing greens from the trees and plants outside.
An open kitchen with the view of your home garden— just what you've always been dreaming of!
A three season room can be a great fit for your kitchen if you utize your idea perfectly. With the birds chirping, it will be an amazing mood booster for your mornings!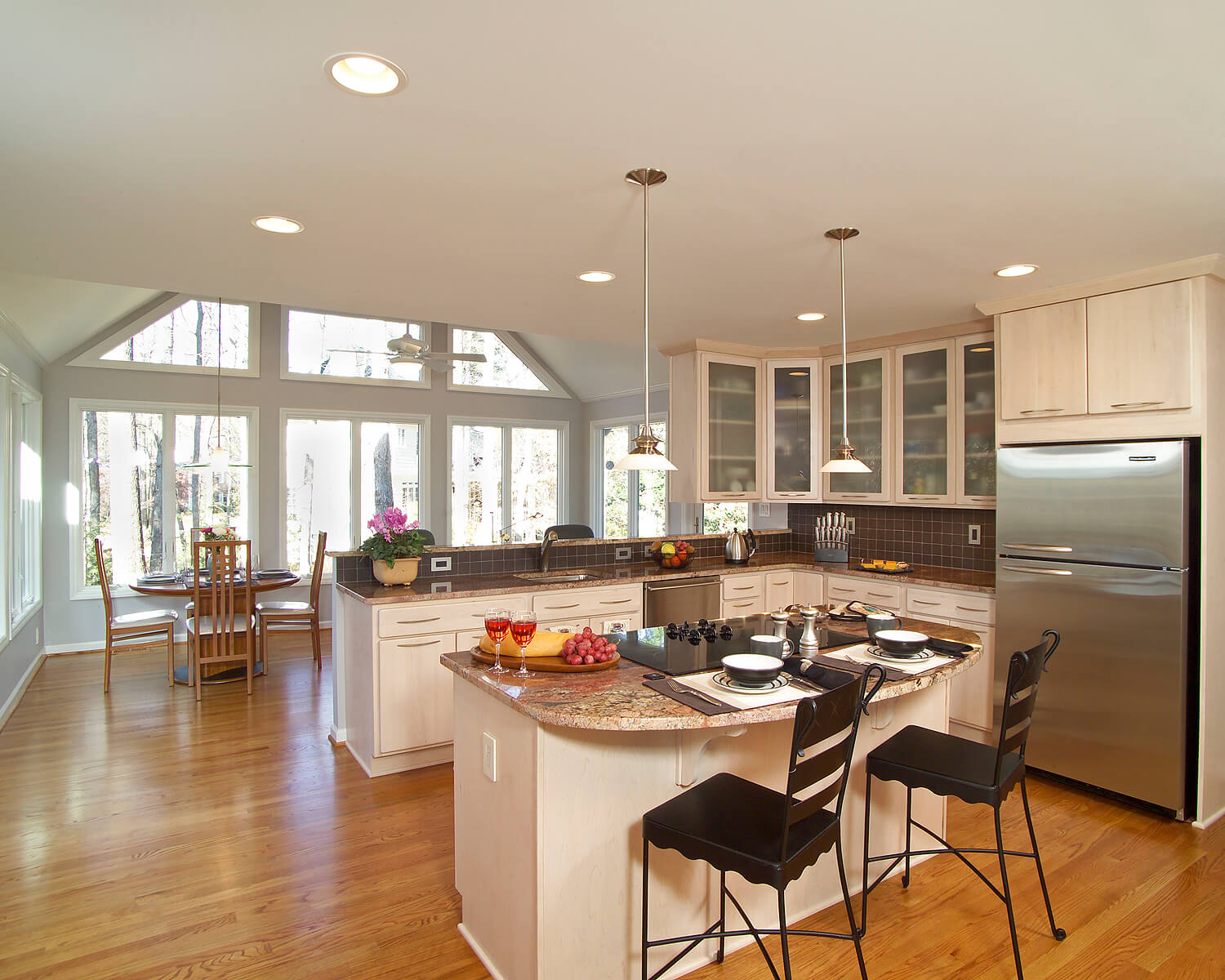 This sunroom converted into a kitchen is all the inspiration you need from
QDC Inc
.
 We suggest you go with a white theme for the kitchen and let the greens from the outside add that hint of color to your day.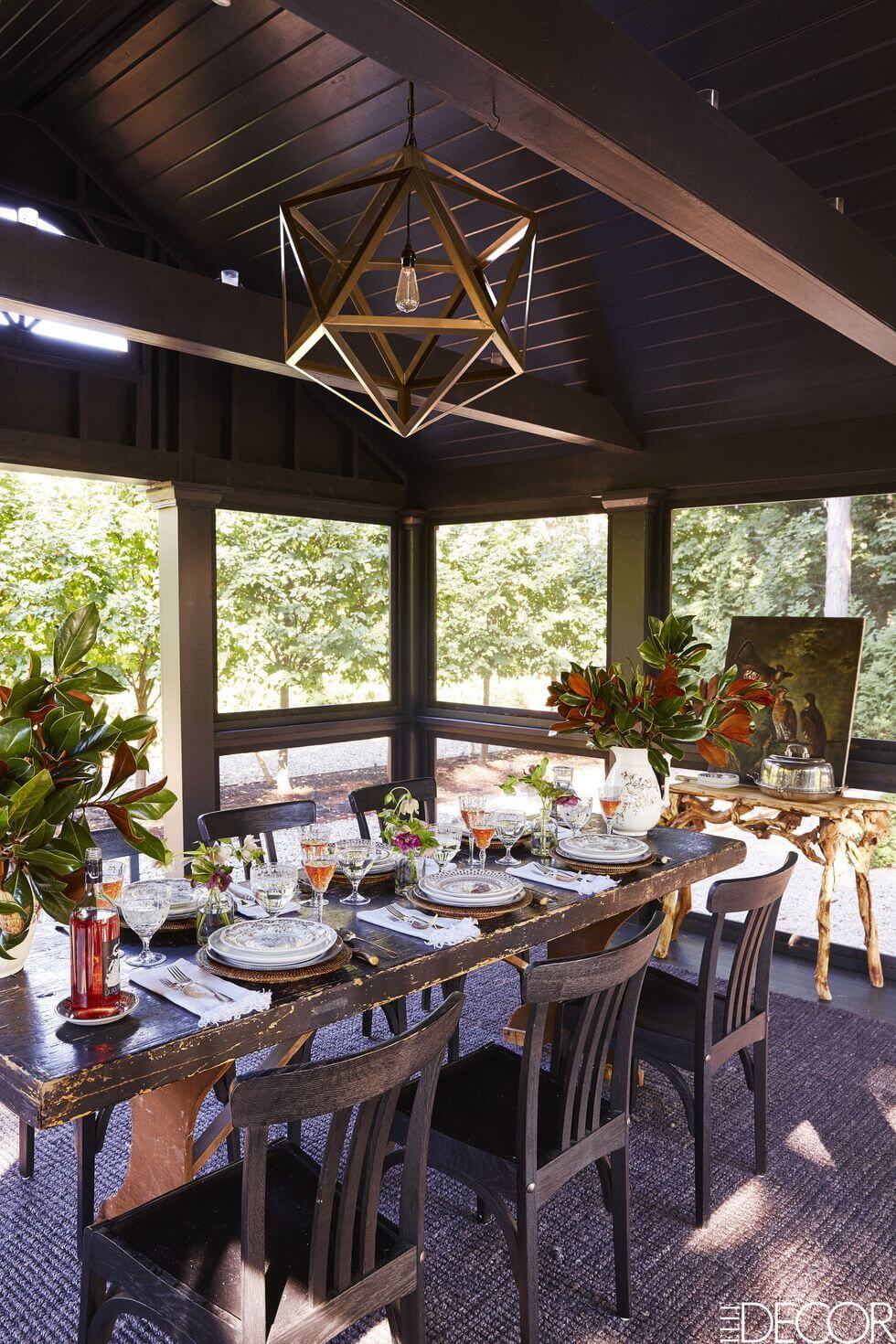 Not into eating outside on the patio or the garden, but enjoy the refreshing vibe? Don't worry, we have a modern 3 season room idea that will solve your problem: convert your three season room into a dining room! Add a chic dining table, preferably in a boho style, and complement the room with a royal blue and white-colored wallpaper.
To keep the room calm as well as a lively one, this color combination would be a great fit!
Love to read in the garden but afraid of mosquito bites? Convert your 3 season room design into a study. Add a rocking chair to complete the aesthetic vibe of the study along with some bookshelves. We suggest you keep the colors very neutral, but not bright. Let the sun do its job!
If you're into meditation, you can have your self-care time there. This could be the closest place to nature, air-conditioned if required.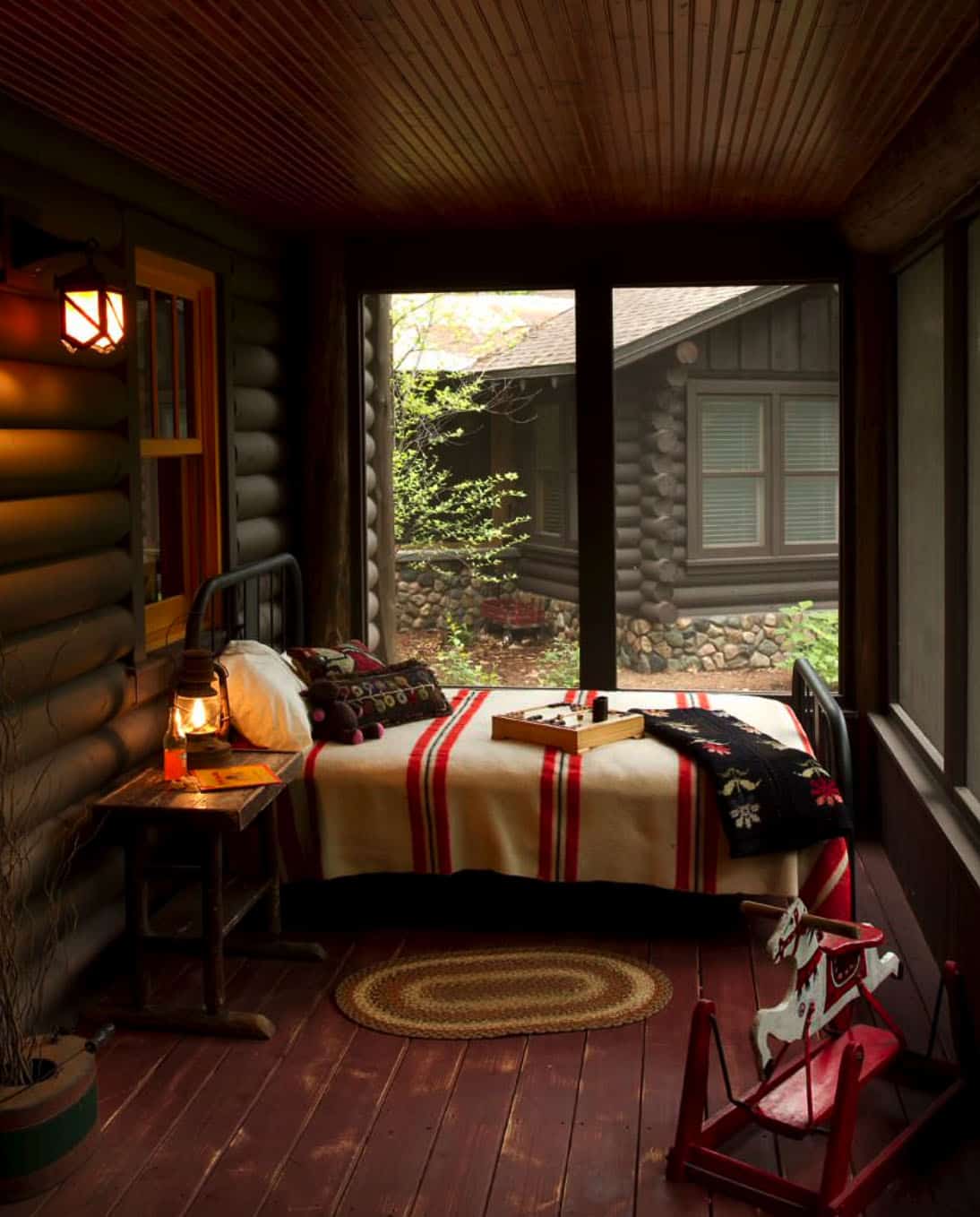 Something new, but very trendy, this three season room idea is just what you need to have for your next sleepover. Enclosed with screen windows, this area is perfect to enjoy the night-time cold breezes.
We suggest you not overdo anything in this space. However, keep the room as minimalistic as possible.
Now that you've read these awesome ideas for 3 season room, let us know how you'll be utilizing your space and which setup inspired you the most!
This post contains affiliate links, which means we may receive a small commission, at no additional cost to you, if you make a purchase through these links.