Naples, Italy, is a city steeped in history, culture, and culinary delights. Just a stone's throw away from this vibrant coastal city lies one of the most iconic archaeological sites in the world—the ancient ruins of Pompeii. A day trip from Naples to Pompeii offers a fascinating journey back in time, allowing you to explore the remarkably preserved remains of a city frozen in the wake of a catastrophic volcanic eruption. In this article, we'll guide you through planning the perfect day trip to Pompeii from Naples.
Your day begins early, and the adventure begins as you depart from Naples towards Pompeii. Here's a step-by-step guide to make the most of your day trip:
Train: The most convenient and eco-friendly way to reach Pompeii is by taking the Circumvesuviana train from Naples. Trains run frequently from Naples' main train station, Napoli Centrale, to Pompeii's train station, Pompei Scavi. The journey takes approximately 30 minutes.
Tour: If you prefer a guided experience, consider booking a day tour from Naples to Pompeii. These tours often include transportation, a knowledgeable guide, and sometimes even skip-the-line access to the archaeological site.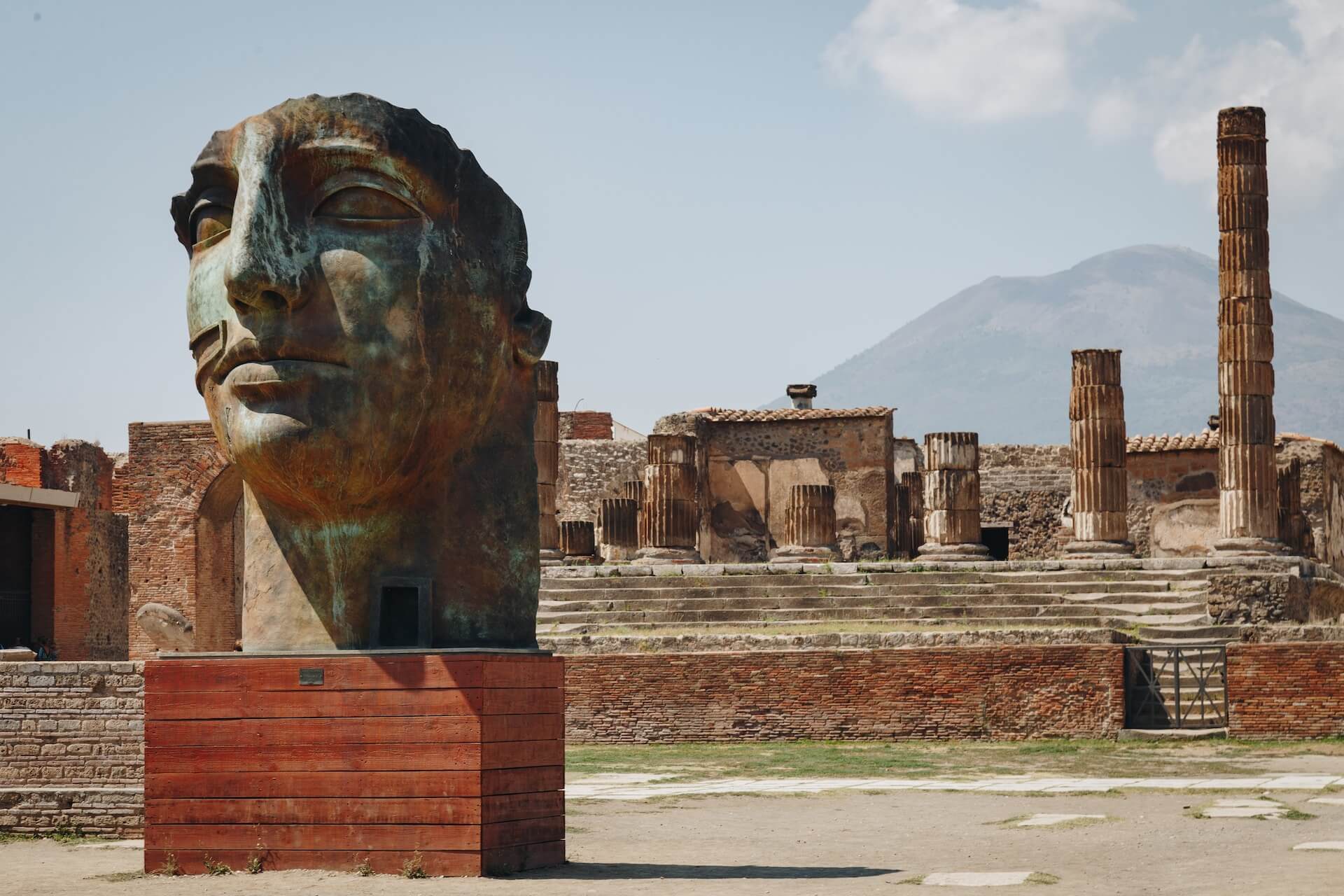 Upon arriving at Pompei Scavi, you'll find yourself within walking distance of the ancient city's entrance. Before you begin exploring, take a moment to grab a coffee and a light breakfast at one of the nearby cafes.
Entrance and Tickets to Pompeii
Purchase your tickets at the entrance or, for convenience, consider buying them online in advance. Keep in mind that Pompeii is vast, so wear comfortable clothing and sturdy walking shoes. Sunscreen and a hat are also advisable, especially during the warmer months.
Guided Tour or Solo Exploration
You have two options for exploring Pompeii:
– Guided Tour: Joining a guided tour can be a fantastic way to gain in-depth knowledge and insights into the history and significance of Pompeii. Knowledgeable guides can provide context to the ruins and bring the city's history to life.
– Solo Exploration: If you prefer a more leisurely pace and the freedom to explore at your own rhythm, opt for solo exploration. Grab a map at the entrance, and follow your curiosity through the streets and buildings of Pompeii.
As you wander through the ruins of Pompeii, be prepared to be transported back in time. Some must-see highlights include:
– The Forum: The heart of ancient Pompeii, the Forum was a bustling center of civic life and commerce.
– Villa of the Mysteries: Known for its well-preserved frescoes, this villa offers a glimpse into the lives of the city's wealthier inhabitants.
– Amphitheatre: Witness the grandeur of an ancient Roman amphitheater, where gladiators once battled.
– The Temple of Apollo: A sacred site dedicated to the god Apollo, with its iconic columns and altar.
– Baths of Pompeii: Explore the intricacies of Roman bathing rituals in these ancient bathhouses.
– Garden of the Fugitives: This poignant site showcases the plaster casts of people caught in the eruption, preserving their final moments.
By midday, you'll likely have worked up an appetite. There are several dining options in the vicinity of Pompeii, from local trattorias to casual pizzerias. Enjoy a traditional Neapolitan pizza or savor local dishes featuring fresh seafood and pasta.
After a satisfying lunch, you can choose to continue your exploration of Pompeii or make a side trip to nearby attractions:
– Herculaneum: Just a short train ride away from Pompeii, Herculaneum is another ancient Roman city that suffered the same fate as Pompeii during the eruption of Mount Vesuvius. It offers a different perspective on Roman life and architecture.
– Mount Vesuvius: If you're feeling adventurous and have extra time, consider visiting Mount Vesuvius itself. A hike to the summit offers breathtaking panoramic views of the Bay of Naples.
As the day winds down, head back to Pompei Scavi train station and catch a train back to Naples. Reflect on the incredible history you've witnessed during your day trip to Pompeii.
A day trip to the ancient ruins of Pompeii from Naples is a captivating journey through time, offering a glimpse into the daily life of a Roman city that met a tragic end. Whether you choose to explore the ruins solo or with a guide, the experience will leave you with a profound appreciation for history and the resilience of the past. So, pack your curiosity and embark on this unforgettable adventure from Naples to Pompeii. Your own time-traveling expedition awaits.
Please leave a comment below, if you enjoyed or find the information helpful. 
This post contains affiliate links, which means we may receive a small commission, at no additional cost to you, if you make a purchase through these links.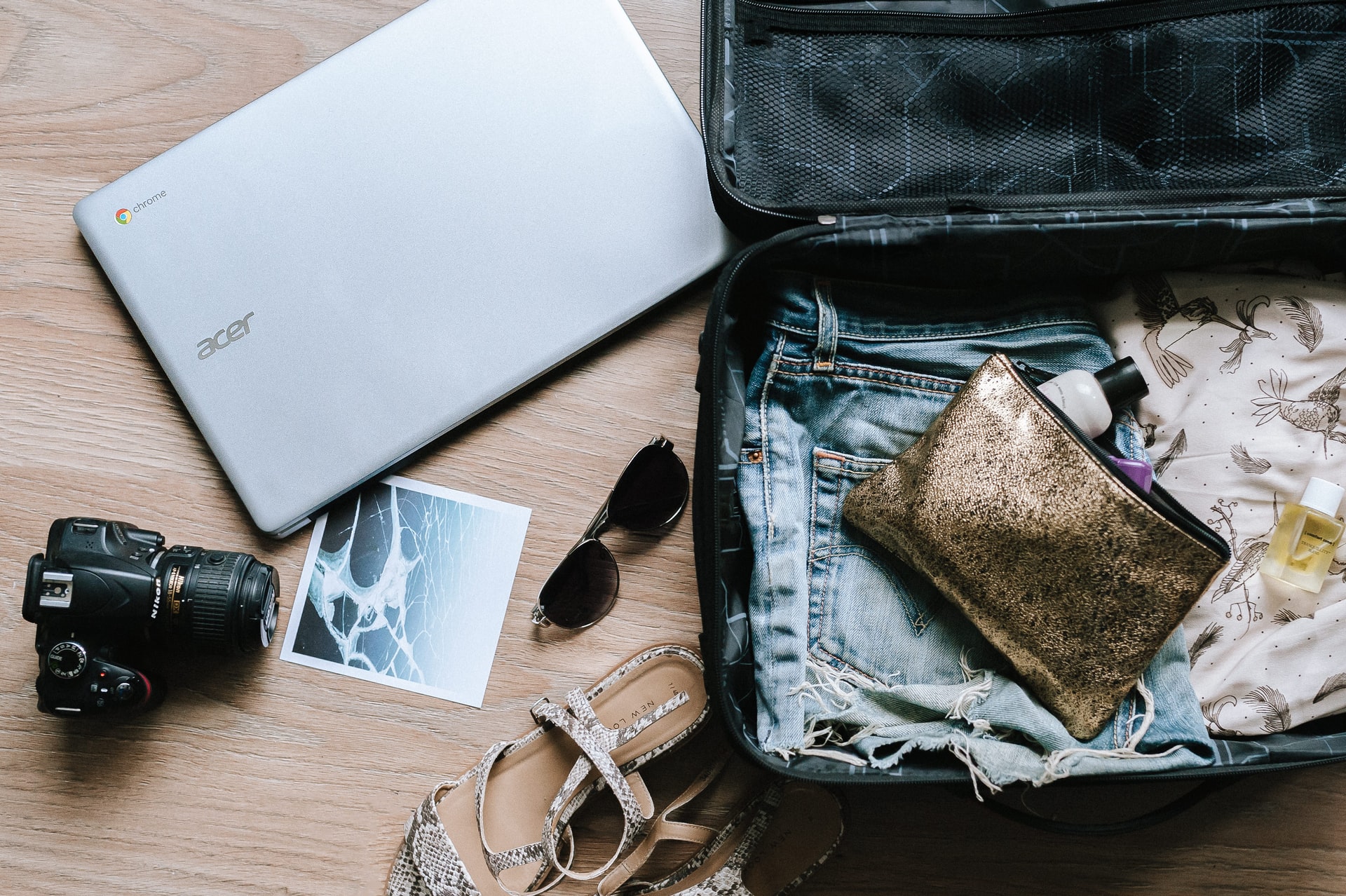 Get these travel gadgets and accessories according to your needs, and select the gear items suitable for the location you visit.