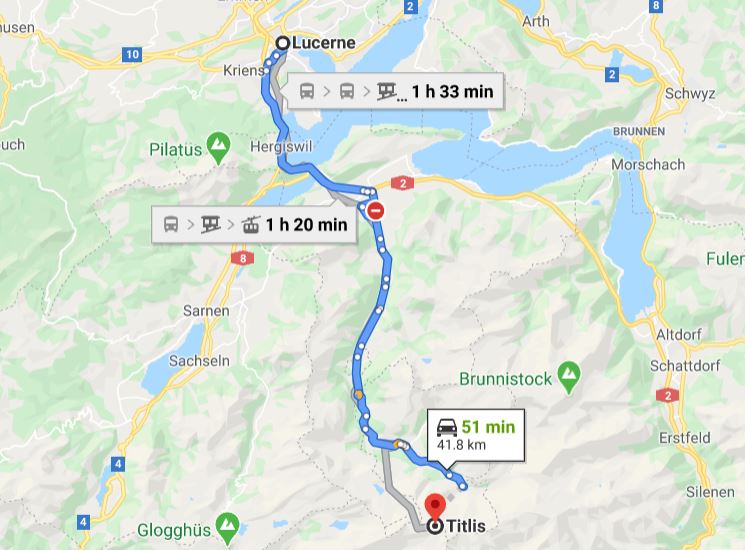 Start your day from Lucerne to the alpine village, Engelberg. Along the way, you can see the beautiful Lucerne Lake. Engelberg is the resort town situated at the base of Mount Titlis. Take an aerial cableway ride to reach the summit. This ride takes around 45 minutes. Enjoy the ride by viewing the enthralling snowy Bernese Alps. Sit back, relax and enjoy this ride.
Mount Titlis is 3,020 m above the sea level. The rotating Titlis Rotair Gondola will give you 360 degree panoramic view of the beautiful snowy mountains. This is the first rotating cable car in the world. If you want more adventurous ride, then take an Ice Flyer Chairlift ride for breathtaking view of snow covered Alps.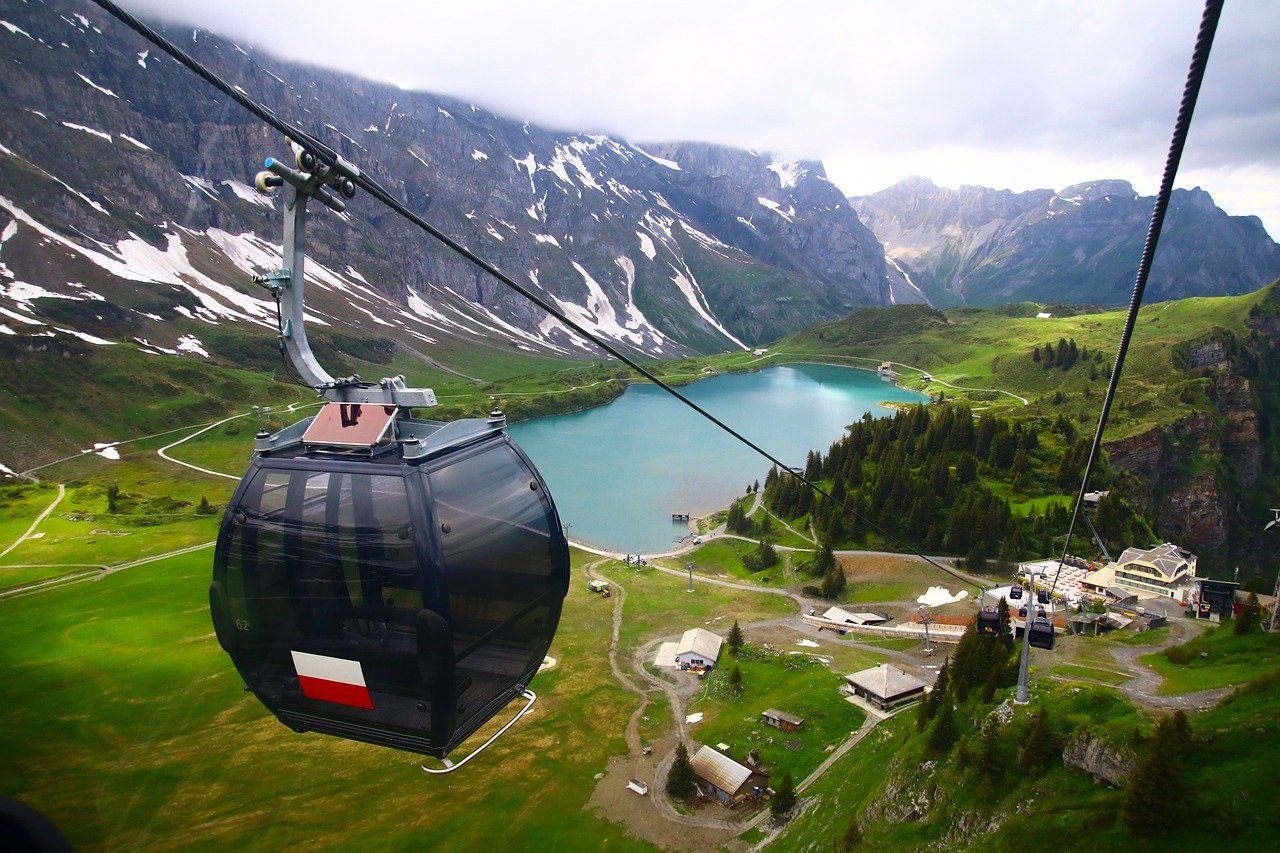 Upon reaching the summit of Mount Titlis, walk in the glacial landscape with the crunchy snow under your boots. There are many adventurous activities waiting for you at the summit. Head towards the Glacier Park for many fun filled activities. You can enjoy a thrilling snow tube ride. Walk across the Europe's highest suspension bridge, Cliff Walk for thrilling and adventurous walk. Then, head towards the glacier cave, Ice Grotto and walk around the blue walled glacier tunnels to witness millions of ice crystals.
Fill your stomach with the delicacies at several restaurants. After exploring the captivating Mount Titlis, head back towards the base station, Engelberg and then return to Lucerne. This tour will take around 5-6 hours and will be the most memorable one.
Sun glasses
Shoes
Warm clothing
Snow boots and jackets are available for rent at the summit of the Mount Titlis.
Shop these necessary Ski Items
Try these restaurants at Mount Titlis. Relish your delicious snacks and meals with breathtaking views.
Panorama Restaurant: Serves regional & international specialties with panoramic views of the glacier at 3,020 metres above sea level.
Stand Ski Hut: Simply sit back and enjoy the view just below the TITLIS glacier. Try Swiss Wines and Cheese fondue.
Trubsee Bar & Lounge: Savor Trübsee platter, local beef tartare, fine wines, including magnums, tarte flambée, some Formaggino cheese from the mountain view sun terrace.
Get to know more about Mount Titlis Food and Drink 
There are many tours in Switzerland which offer half day trip from Lucerne to Mount Titlis. Below mentioned are few best tour operators to explore Mount Titlis in half day tour.
Get Mount Titlis tickets from MySwissAlps or from GetYourGuide
Try these beautiful and breathtaking  Swiss stay or Mount Titlis hotel that comes with heart warming host. Admire both indoor and outdoor beauty along with delicious meals on your Mount Titlis tour.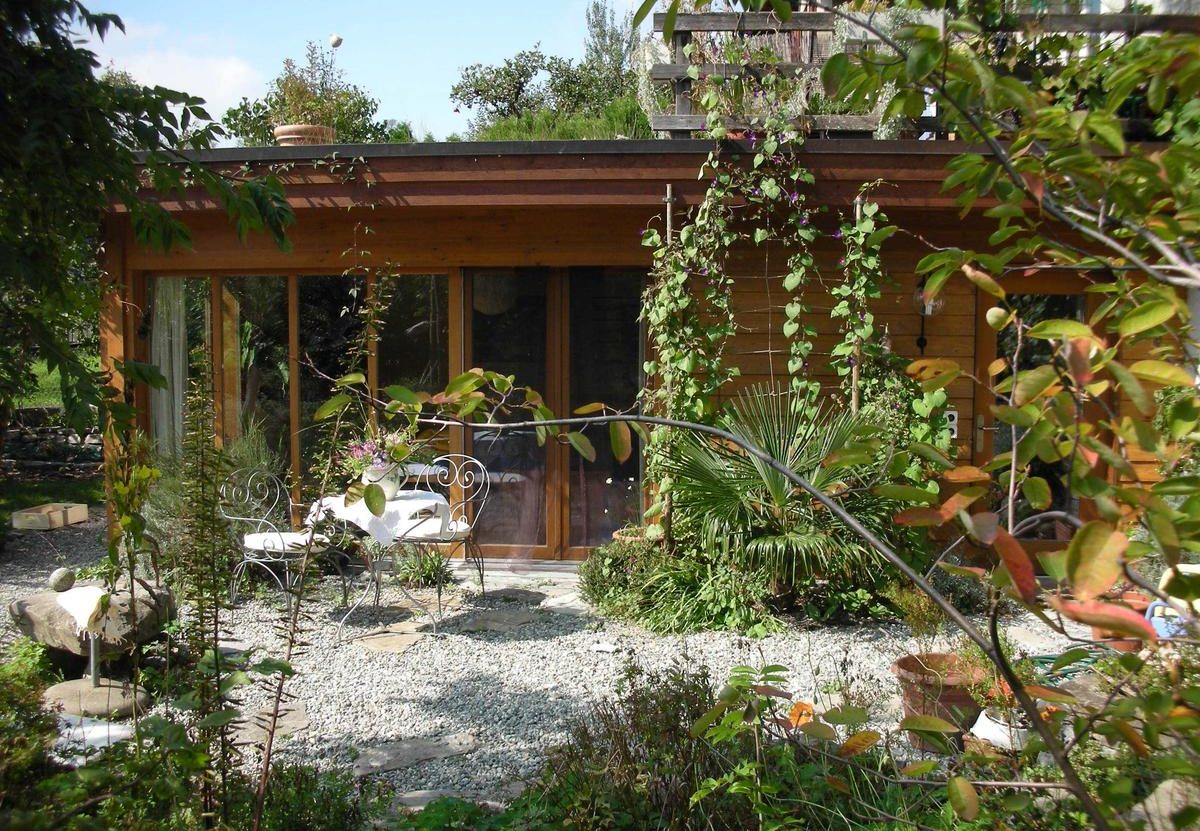 Address: Obersteinstr.22, 3860 Meiringen, Switzerland
Offering panoramic views of the Reichenbach Falls and the Alps, the Dunkel Blaue Maus is located 250 m from the cable car station to Hasliberg. 18.3 Km to Titlis Rotair Cable car.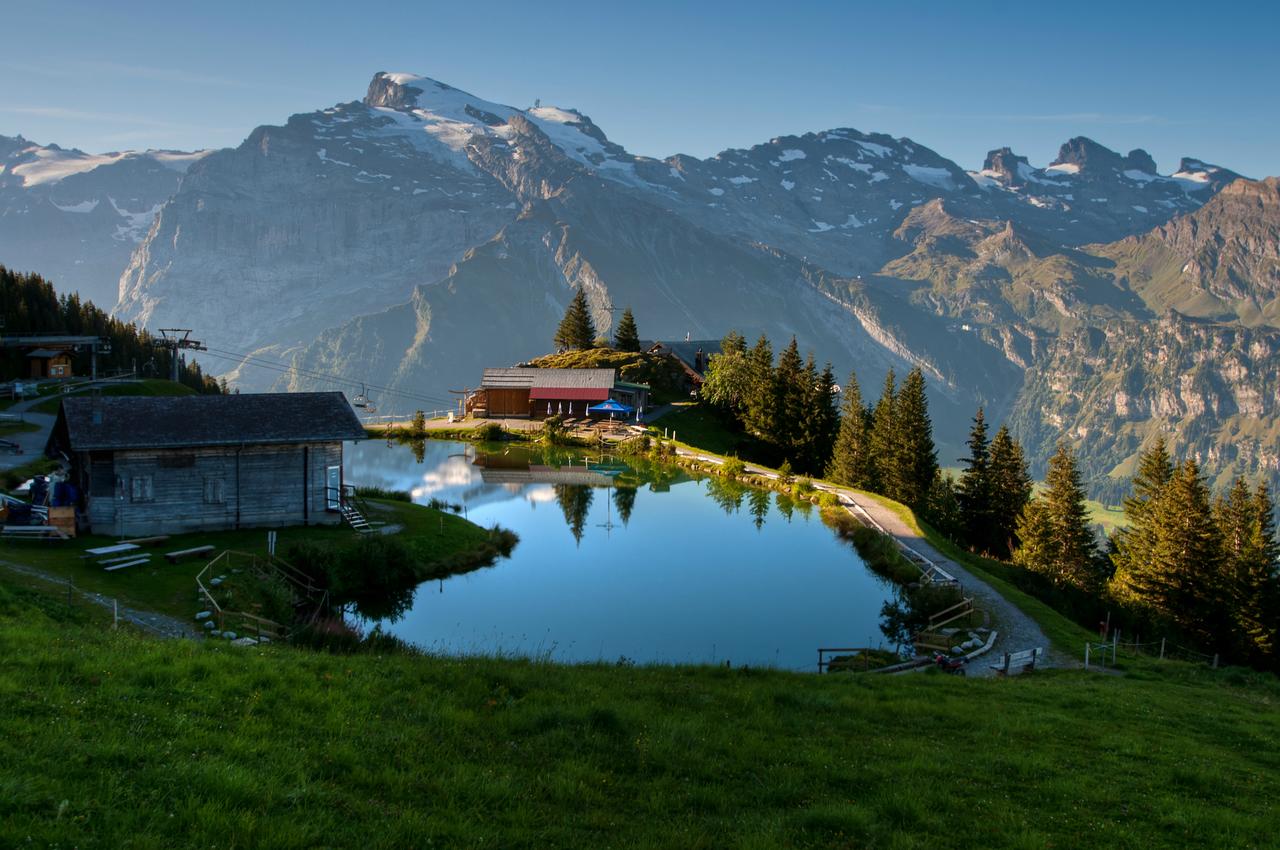 Address: Bergrestaurant Ristis, 6390 Engelberg, Switzerland
Located at 1,600 m above sea level in the Brunni skiing and hiking area, opposite Mount Titlis, Berglodge Ristis is only reachable by cable car and offers ski-to-door access and an on-site restaurant.
So here is everything you need to know about a day trip from Lucern to Titlis. Admire the beauty of Mount Titlis in a Day Trip from Lucerne to Titlis, explore Mount Titlis hotel, tour, relish the regional delicacies and get engaged with ski activities.

Please let us know if you found this post useful and what you are looking for through comments, we would love to help you out in that..
This post contains affiliate links, which means we may receive a small commission, at no additional cost to you, if you make a purchase through these links.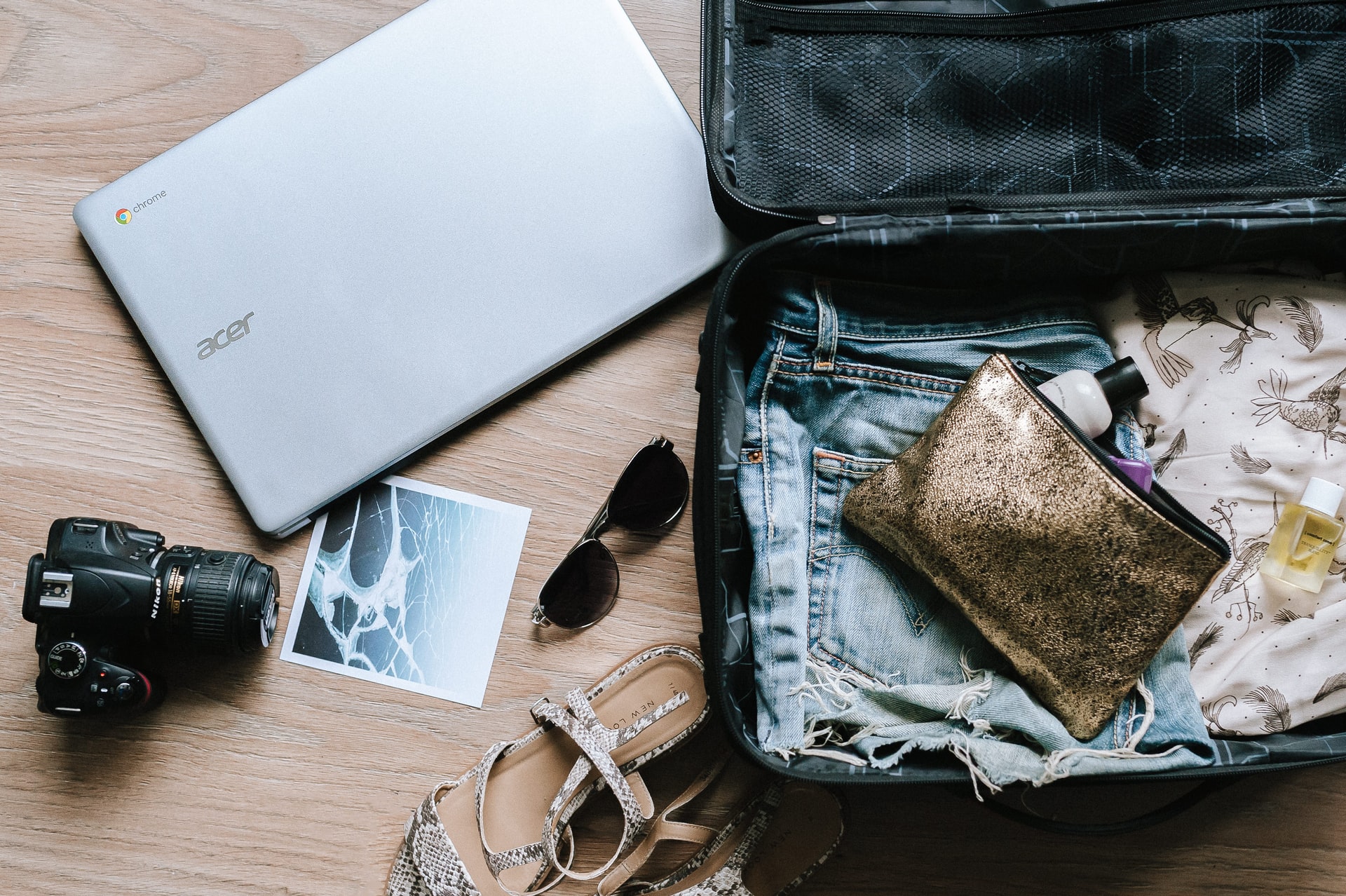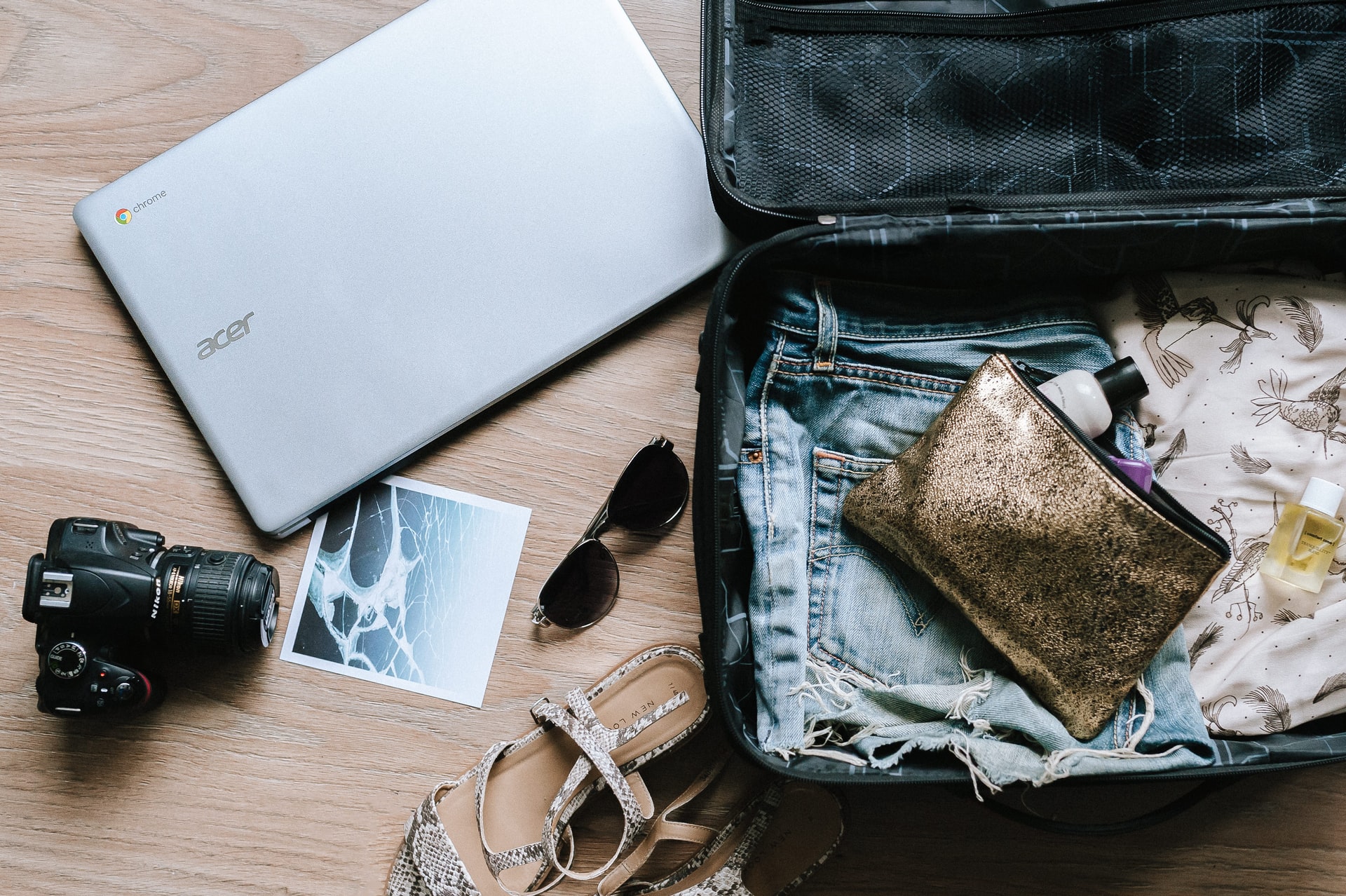 We are with you, here are the essential gadgets to get you covered before you start one. Globetrot untroubled!