Nestled in the heart of the Italian Alps, the Dolomites stand as an iconic destination for adventure seekers and nature enthusiasts alike. While this region boasts breathtaking landscapes and captivating charm year-round, it truly shines as a winter wonderland for those seeking an unparalleled skiing experience. The exhilarating world of Dolomites skiing, highlighting its unique features, best resorts, and essential tips for an unforgettable alpine getaway.
Why Choose Dolomites for Skiing?
The Dolomites, a UNESCO World Heritage site, offer a skiing experience like no other. With their towering peaks, dramatic cliffs, and extensive ski networks, this region presents a picturesque backdrop for an unforgettable skiing adventure. The area's strategic location guarantees snow-covered slopes throughout the winter season, from December to April, providing an extended window for enthusiasts to indulge in their passion.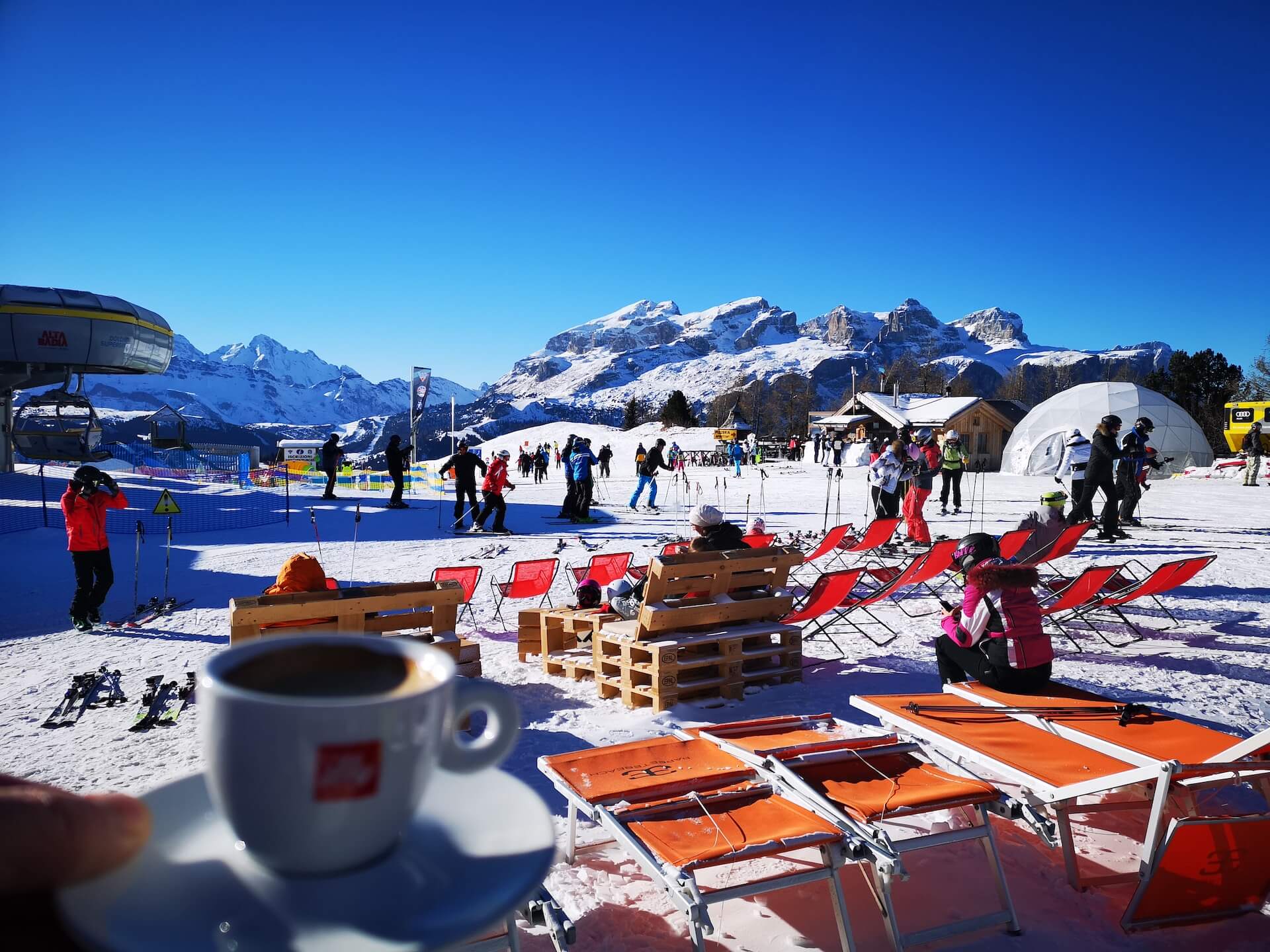 Top Dolomites Ski Resorts
Known as the "Queen of the Dolomites," Cortina is a must-visit for skiing aficionados. Boasting a blend of tradition and modernity, the resort offers a range of slopes suitable for all skill levels. Its charming alpine village, renowned for its après-ski scene and boutique shops, adds to the overall allure.
This resort is a paradise for skiers of all levels. The Sella Ronda circuit offers an exhilarating tour of the Dolomites, allowing skiers to explore four mountain passes while experiencing breathtaking panoramic views.
If you're a fan of both skiing and gastronomy, Alta Badia is the perfect destination. The resort's focus on gourmet cuisine adds a unique touch to the skiing experience. Don't miss out on the chance to combine your passion for skiing with indulging in exquisite local flavors.
Try Dolomiti Superski, to choose your ski passes, ski clothing and accessories and insurance.
Tips for an Unforgettable Dolomites Skiing Experience
Plan Ahead: Research the best time to visit based on your skiing proficiency and preferences. Booking accommodations and lift passes in advance can save you time and money.
Ski Passes: Consider purchasing the Dolomiti Superski Pass, which grants access to a vast network of ski areas and lifts, ensuring you have ample terrain to explore.
Lessons for Beginners: If you're new to skiing, don't hesitate to take lessons from certified instructors. Many resorts offer beginner-friendly slopes and instruction packages.
Explore Off-Piste Routes Safely: For experienced skiers seeking an adrenaline rush, the Dolomites offer various off-piste routes. However, always prioritize safety, ski with a group, and be aware of avalanche risks.
Immerse Yourself in Local Culture: Between skiing sessions, take the opportunity to explore the local culture, savor authentic cuisine, and enjoy the warm hospitality of the Dolomites.
Essential Items to Pack for Your Ski Trip in the Dolomites
Embarking on a ski trip to the enchanting Dolomites is an exhilarating adventure, but ensuring you have the right gear is essential to fully enjoy the experience. From clothing to safety equipment, here's a checklist of items to pack for your memorable skiing journey:
Essential Items to Pack for Your Ski Trip in the Dolomites
Embarking on a ski trip to the enchanting Dolomites is an exhilarating adventure, but ensuring you have the right gear is essential to fully enjoy the experience. From clothing to safety equipment, here's a checklist of items to pack for your memorable skiing journey:
Ski Clothing:
– Ski Jacket and Pants: Choose waterproof and insulated options to keep you warm and dry on the slopes.
– Base Layers: Thermal or moisture-wicking tops and bottoms to regulate your body temperature.
– Mid-Layers: Fleece or down jackets for extra warmth.
– Ski Socks: Thick, moisture-wicking socks to keep your feet comfortable and dry.
– Gloves or Mittens: Insulated, waterproof gloves to protect your hands from the cold.
Ski Equipment:
– Skis and Bindings: If you're bringing your own skis, ensure they're appropriate for the conditions and your skill level.
– Ski Poles: Adjustable poles that match your height.
– Ski Boots: Properly fitted and comfortable boots are crucial for control and comfort while skiing.
Safety Gear:
– Helmet: A well-fitting ski helmet to protect your head on the slopes.
– Goggles: Polarized or photochromic goggles for clear vision and eye protection.
– Avalanche Safety Equipment: If skiing off-piste, pack a beacon, probe, and shovel, and ensure you know how to use them.
Clothing Accessories:
– Neck Gaiter or Balaclava: To keep your neck and face warm on colder days.
– Hat: A warm, moisture-wicking hat to retain body heat.
Miscellaneous:
– Sunscreen: High SPF sunscreen to protect your skin from the sun's reflection on the snow.
– Lip Balm: SPF lip balm to prevent chapped lips.
– Hand Warmers: Disposable hand warmers for extra warmth.
– Small Backpack: A lightweight backpack to carry essentials like water, snacks, and extra layers.
– Chargers and Power Banks: Keep your electronic devices charged for communication and navigation.
– Cash and Identification: Carry local currency, identification, and insurance information.
Apres-Ski Comfort:
– Comfortable Clothing: Casual attire for relaxation after a day on the slopes.
– Swimwear: Some accommodations have spa facilities, so pack swimwear if you plan to indulge.
Personal Items:
– Medications: Prescription medications and a basic first aid kit.
– Toiletries: Toothbrush, toothpaste, and any personal care items.
– Camera: Capture the stunning landscapes and memories of your trip.
Rental Options:
– If you're not bringing your own equipment, you can consider renting skis, boots, and poles from local ski shops or resorts.
Remember that the weather in the mountains can be unpredictable, so it's important to pack layers that you can easily adjust. Prioritize comfort, safety, and enjoyment to make the most of your Dolomites skiing adventure.
Dolomites skiing is a dream come true for winter sports enthusiasts seeking an unparalleled blend of natural beauty and exhilarating adventure. With its diverse ski resorts catering to all skill levels, breathtaking landscapes, and unique cultural experiences, this Italian Alpine region has rightfully earned its place on every skier's bucket list. Whether you're carving down the pristine slopes or savoring the local flavors, a Dolomites skiing adventure promises memories that will last a lifetime. Start planning your journey to this winter paradise, and get ready to experience the thrill of skiing like never before.

Please let us know if you found this post useful and what you are looking for through comments, we would love to help you out in that..
This post contains affiliate links, which means we may receive a small commission, at no additional cost to you, if you make a purchase through these links.