If you are not sure if your Visio support this feature or not,
select File > Account > About Visio.
With data visualizer template, you can use custom Excel template, map Excel data to shapes in the Create Diagram from Data wizard, and automatically create the diagram.
The data synchronization two way – meaning can make the changes in Excel and refresh the Visio to see the changes in there and vice versa.
This support two types of diagrams- Simple Flowcharts and Cross-Functional Flowcharts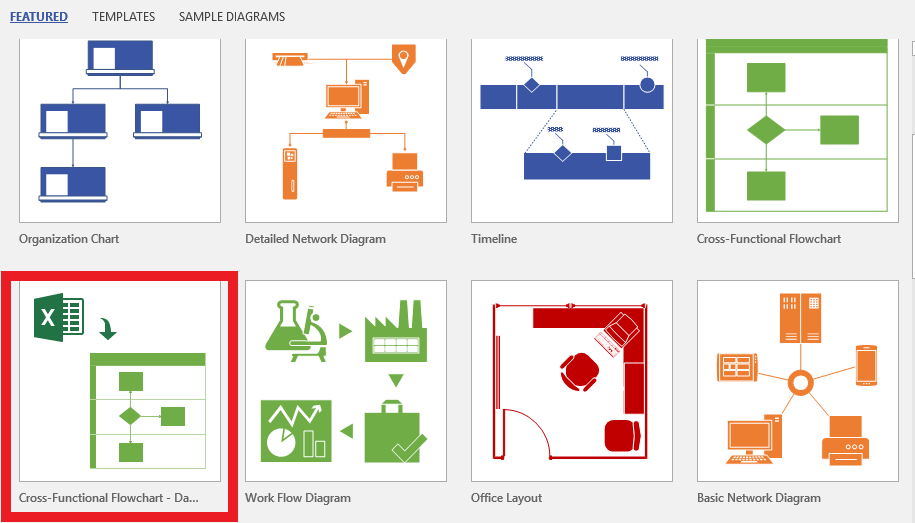 For the detailed steps refer this page
https://support.office.com/en-us/article/create-a-data-visualizer-diagram-17211b46-d144-4ca2-9ea7-b0f48f0ae0a6