Biophilic interior design refers to the incorporation of natural elements within the construction of a building. Its purpose is to improve the lives of people through natural means instead of artificial. Some very common examples seen around the world are rooftop gardens, or living walls, which feature ivy or other climbing plants into an interior space. Ponds or fountains are also considered examples of a biophilic design.
Three Examples of Biophilic Design at Home
There are many reasons, such as improving mental and physical well-being at care centers and offices, biophilic designs are also a great option to have in your home. Some of the most commonly used and successful biophilic design examples are mentioned below.
Introducing natural light into your home is a great way to benefit from biophilic designs and add value to your home. A skylight in a communal living area, a study, or a bedroom is a great way to promote a healthy environment. Sunlight is known to improve our moods and increase the level of Vitamin D in our bodies.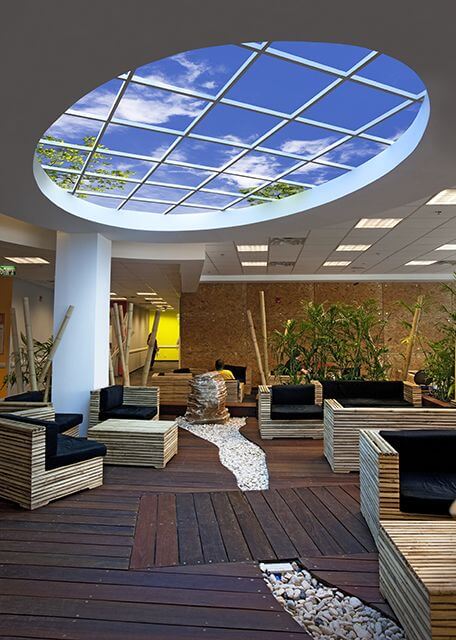 Indoor and Outdoor Plants
Indoor plants are not just a great interior element, they are also natural purifiers, which help keep your home fresh and healthy. In addition to this, plants are also known for improving your mood, whether they are small house flowers or large palm trees that grow outside.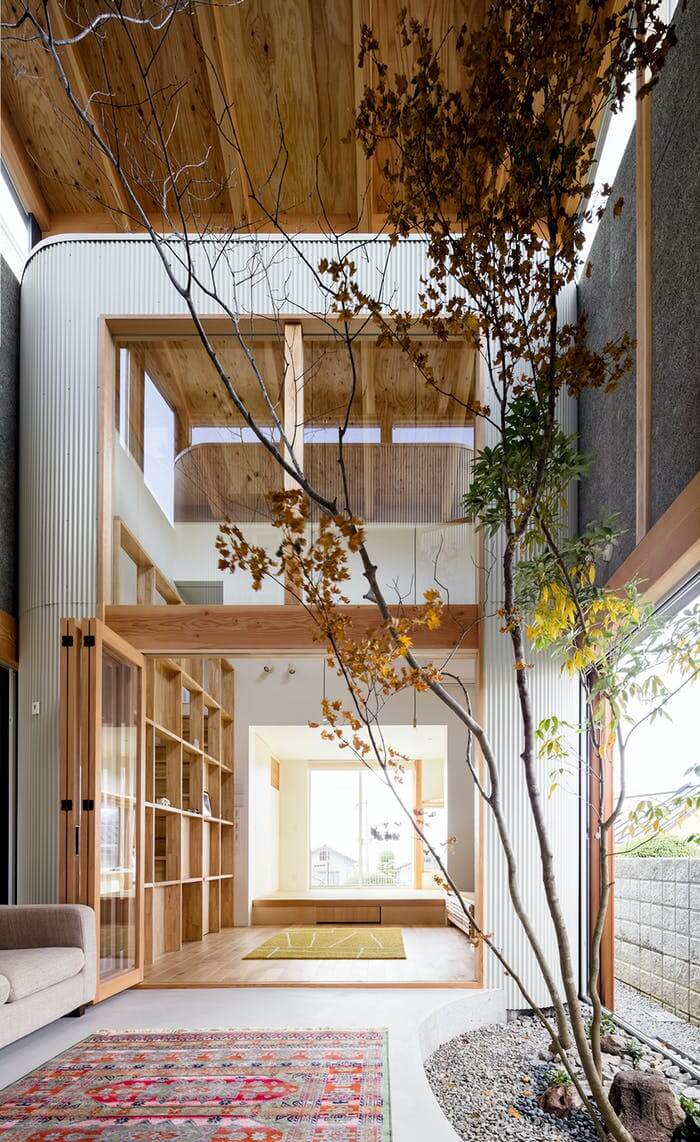 Check out this by SAI Architectural Design Office image that shows a charming and minimal biophilic interior.
Though getting the right plant is a bit challenging, greenery within and outside your home is a great way to feel refreshed after a long day at work. Since green is one of the most relaxing colors that our minds respond to; you can have a clear and revitalized mind when you return home. And you have the added benefit of a free air purifier that never runs out.
The Living Gridhouse from Singaporean architects, is a prime example of how this is accomplished.
Designed and created by L Architects in Singapore, this shouse features verdant planters and screens that give it shade, privacy and connect the house with nature.
Vertical wall planter holds 6 plants of your choice to bring your own living picture to life. It is ideal for indoor use and includes anti-drip tray to catch any excess water
Minimal maintenance required with just plant, water and enjoy your live hanging garden
Natural Architectural Shapes
Biophilic design isn't limited to using natural elements within your home, you can also incorporate them within the architecture of your house. Nature is filled with all sorts of biophilic design examples, most of them great for a modern, minimalist interior style. Natural design is filled with curves and lines and celebrates imperfections.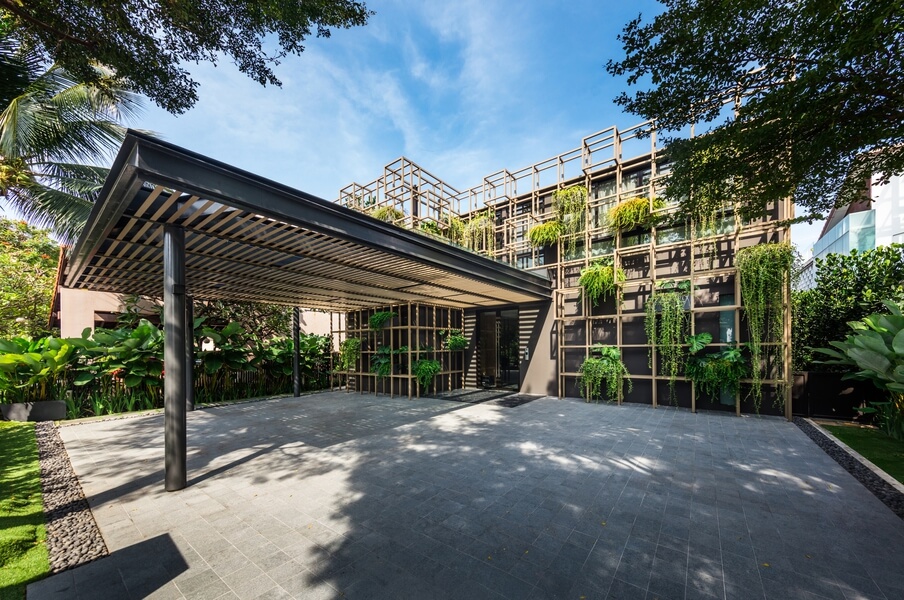 The experts at Not a Paper House have exhibited a biophilic honeycomb design in this trendy kitchen.
Natural architecture can be as small as a slightly disproportional décor to replica honeycomb designs on the outside of your home. The goal is to keep the home looking warm, cozy, and soothing, and natural design is the best way to go about it. You can also give your walls a design that resembles the waves of an ocean.
Made of high quality linen fabrics eco-friendly, fabrics durable material, and it doesn't have any odor. The handle is made of stainless steel, Designed to match interior decor and style in any room. Never rusts!
Why is Biophilic Design Important?
As already mentioned, biophilic design is a great way to decompress after work or a day out of the house. With natural light, fresh air, open spaces, greenery, and water features; there are countless benefits of biophilic designs. The most common ones are listed for you below.
Biophilic elements such as large windows overlooking green, well-kept, spacious gardens, or thick trees around the hospital are known to boost healing. Other simple elements such as flowers or small indoor plants in the lobby also reduce the stress that comes with being in such places. If you put them in your home, you benefit from reduced anxiety and a boost in your serotonin levels.
Regulates Your Circadian rhythm
A Circadian rhythm is defined as the mental, behavioral, and physical changes you experience throughout the day. Simply put, your order for sleeping, waking, eating, outdoor activities, exercise, etc. is known as your Circadian rhythm. With the right biophilic design element in your house, you can wake up revitalized and on track with your Circadian rhythm; so you can have a productive, healthy, and happy day.
Lowers Your Stress Levels
A break in the monotony of interior design is an excellent way to de-stress yourself. If you are working from a home office, then open spaces, large windows, and a plant or two within your room will keep you from experiencing a high level of stress. Lower stress levels result in greater productivity.
Biophilic designs are synonymous with environmental and personal health. This movement has steadily increased to a government level in China, where they are created biophilic construction and architectural design to boost oxygen levels.
All you need is an opportunity and inspiration from our biophilic design examples to get started. It doesn't have to be a grand change, but introducing a small part of nature in your home will begin your journey into biophilic conversion.
This post contains affiliate links, which means we may receive a small commission, at no additional cost to you, if you make a purchase through these links.