Research has shown that spending time in nature reduces negative feelings like stress, anger, and anxiety while helping us feel happier and calmer. Perhaps the innate tendency to find peace and get attracted towards the natural world stems from the fact that mankind has lived in and with nature for millions of years.
But with the increasing urbanization, it is becoming progressively difficult to connect with nature, and maybe this is the reason why biophilic interior design is gaining popularity. Biophilic interior design is a concept that integrates experiences of nature in the built environment, has shown to enhance productivity, and has a positive impact on health. There are many ways you can incorporate nature around you; this article will provide a few ideas, to begin with.
Evergreen Wooden Furniture
Wooden furniture has always been a classic and fits in snugly with almost all interior settings. Minimalistic and elegant, wooden furniture not only adds to the aesthetic value of your home or workplace but also brings you closer to nature. Keep tall wooden chairs or stools beside your countertop to sit and enjoy a quick snack or get tree stump side tables for your bedroom. A great addition to any corner of your house can be a rattan hanging egg chair, perfect to recline on and have tea while reading a book and relaxing.
Keeping a bamboo pencil holder or bamboo mat on your work or study table is also a great idea. It not only has a decorative touch but also helps you connect to life. Cork is another eco-friendly option that gives you an earthy touch along with absorbing carbon dioxide from the atmosphere and freshening up the air. Moreover, wood is the most preferred choice when it comes to taking a step towards biophilic interior design.
Wooden flooring looks classic but can cost a fortune. A very good alternative is tiles with a wooden texture or printed wooden flooring, which mimics the texture and appearance of wood but is not heavy on the pocket. When it comes to flooring, you can also install an artificial grass carpet in your room. It will also add a very refreshing and luscious look.
Shop and decorate your biophilic interior with preserved Moss Decor.
Perhaps the most looked-at object, subconsciously; in the entire room are the walls so it makes perfect sense to adorn them with stuff that provides or mimics a natural experience. These moss walls, as shown in the above picture, are the closest you can get to nature. It is an ecosystem in itself that refines the air you breathe in and gives the lush aesthetic of greenery to your interior. Moss walls are low maintenance and do not need looking after like plants do, just water them after 14-21 days and you can enjoy a mini forest in your office or lounge!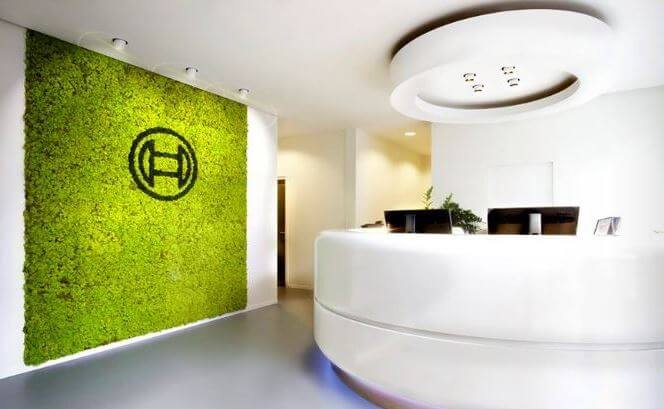 Other ideas for your wall can be pasting wallpaper and playing with patterns and colors that represent nature. Wallpapers are temporary and you can change them frequently according to your mood. Hanging scenic paintings is also a brilliant idea because they are customizable, and you can tweak them according to your liking.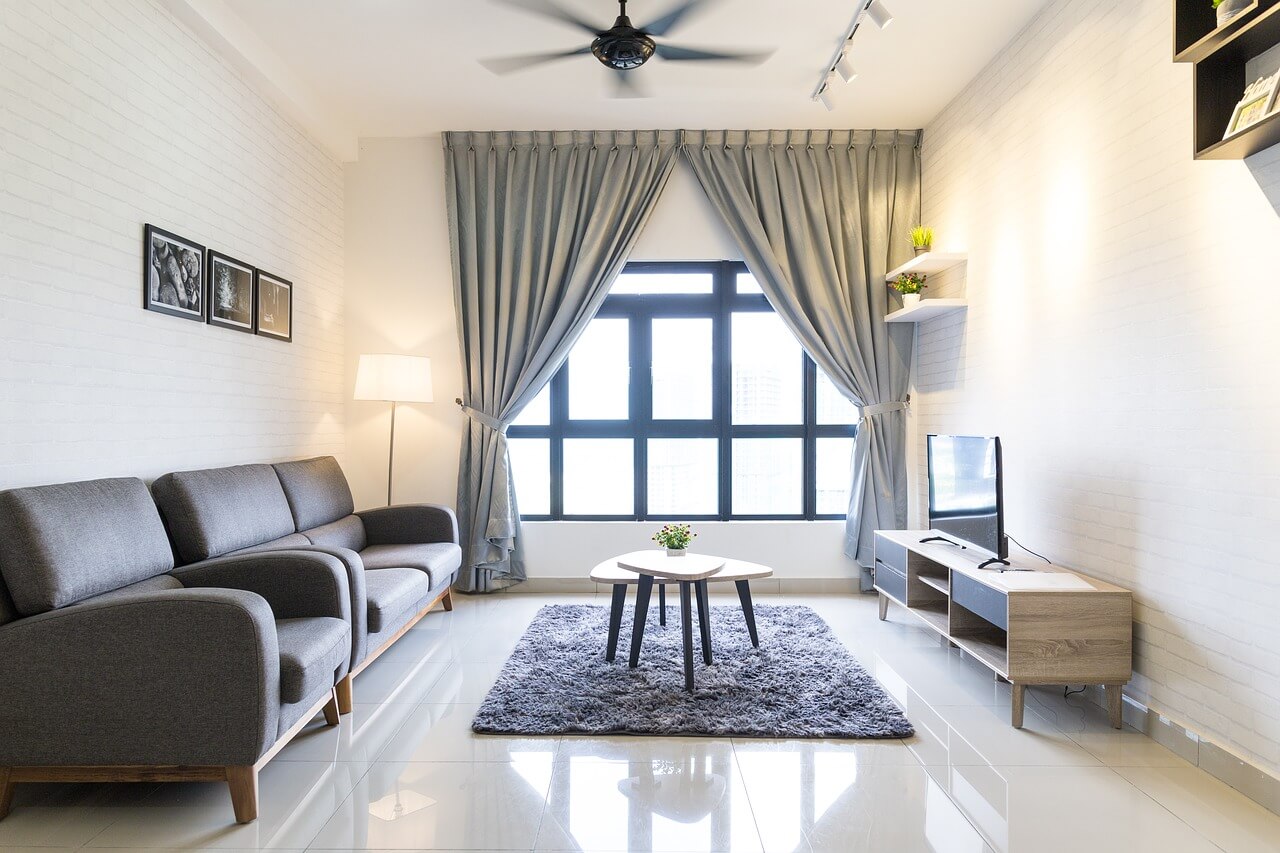 Sunlight has proven to increase levels of natural antidepressants in the brain and enhance feelings of optimism and positivity. You should make use of windows, skylights, and doors and let all the light filter in and illuminate your home or office. Use white or light green net curtains during the day and move your working space to a bright place to boost productivity!
You can also make use of colored windowpanes to match it with your room setting to add to the aesthetic value. Playing with natural light and utilizing it fully is one of the key features of biophilic interior design.
Here is one real-life example where biophilic trends have been applied and are thriving commercially.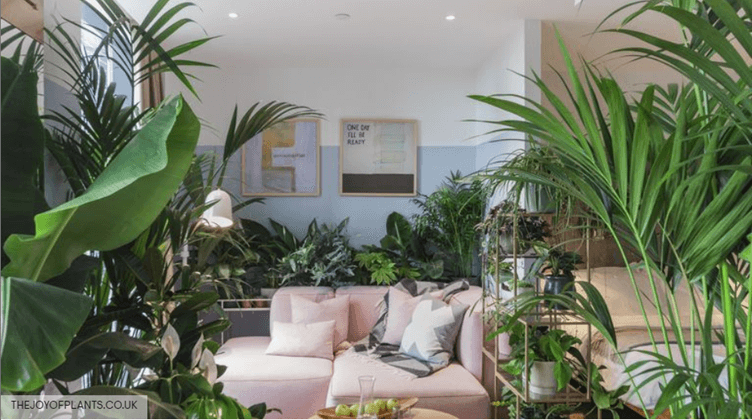 This is UK's first houseplant hotel suite designed by award-winning biophilic designer, architect, and expert, Oliver Heath, which opened its doors to the public in 2019. You can read more about how this hotel came into being and some more details about the Productivity Suite designed by Oliver, here.
Biophilic interior design is the new future and is quickly increasing in popularity due to its benefits like reduced stress, increased productivity, and general wellbeing. Start incorporating nature into your daily life and you will see the difference gradually.
This post contains affiliate links, which means we may receive a small commission, at no additional cost to you, if you make a purchase through these links.